Thursday, April 14th, 2022
Sycamore Cycles' White Squirrel Route
Stage 3 is sponsored by Sycamore Cycles and is aptly named the White squirrel Route since Brevard is well known for white squirrels. The area was populated with white squirrels after a circus train carrying them tipped over quite a few years back. This stage offers 29.5 miles and 6000 feet of climbing. The forecasted rain held off and racers were welcomed with sunny skies later in the stage.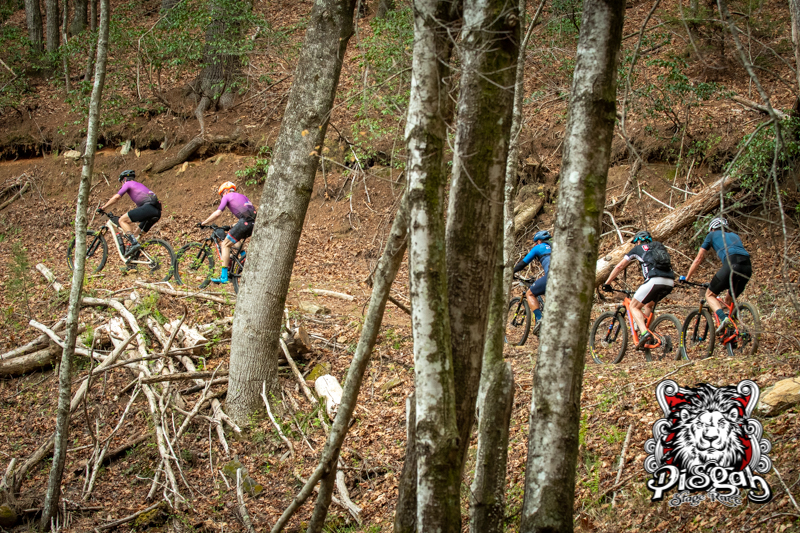 The race starts at the bottom of Black Mountain. Racers immediately funnel into double track up Grassy Rd and over to a rooty fast decent down Sycamore Cove. From there, they loop back around to Thrift cove and climb Black Mountain. Racers then climb up Clawhammer road and descend down Avery Creek which is a fun technical downhill. After some more gravel climbing racers head down Bennett Gap which is the Enduro for stage 3. One more gravel climb and racers headed down Black Mountain to the finish line.
Women's Open
1st- Kaysee Armstrong 3:24
2nd- Taylor Kuyk-Whit 3:37
3rd- Jocelyn Stel 3:43
Kaysee Armstrong (Liv) continues to add to her overall lead after her third stage win in a row with a cumulative time of 7 hours 38 minutes. Taylor Kuyk-Whit moves into 2nd overall with a cumulative time of 8 hours 7 minutes, Jocelyn Stel just a minute and a half back in 3rd. Kait Boyle moved into fourth overall but still in podium contention with a time of 8 hours 11 minutes.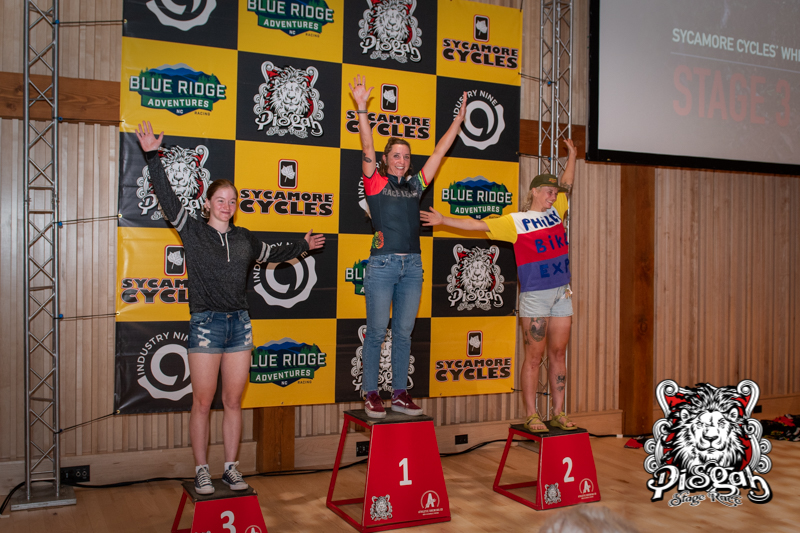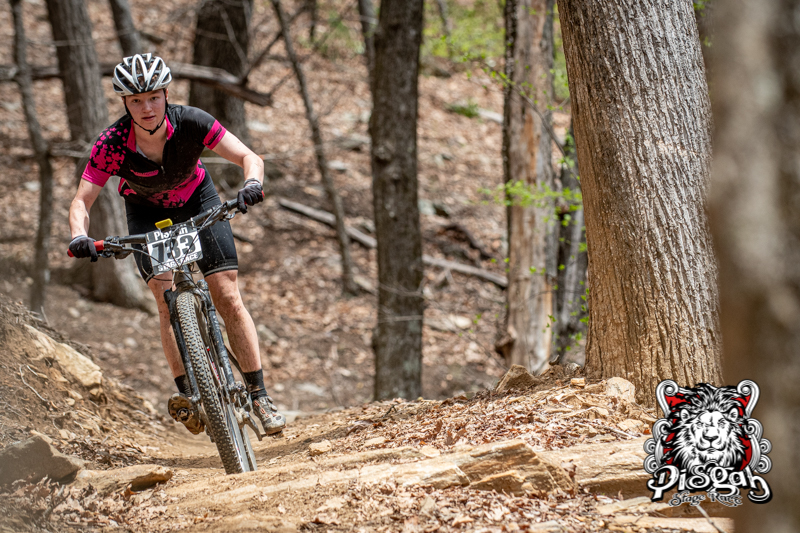 Men's Open
1st- Carson Beckett 2:37:07.275
2nd-Kerry Werner 2:37:07.708
3rd- Nick Bragg 2:54:12
Kerry Werner holds onto the overall lead with a cumulative time of 6 hours 5 minutes. Carson Beckett in 2nd overall with a time of 6 hours 18 minutes and Cypress Gorry in third overall with a time of 6 hours 33 minutes. Nick Bragg is sitting in 4th overall just 5 minutes back.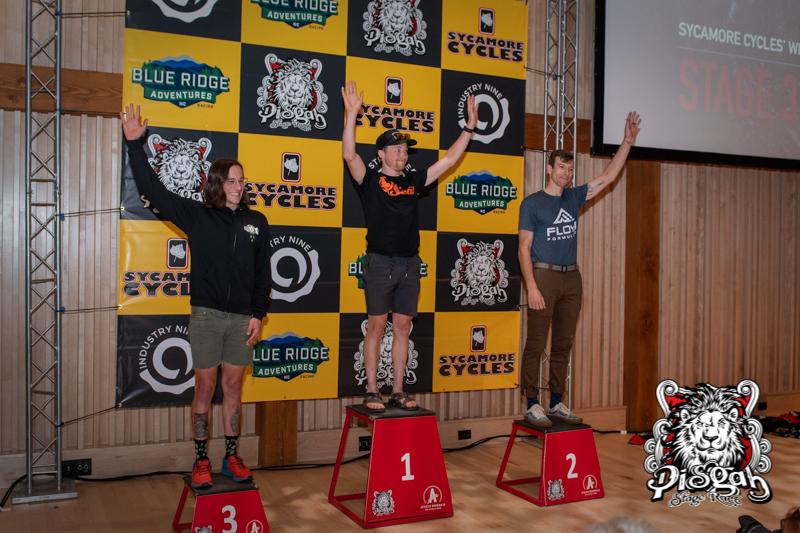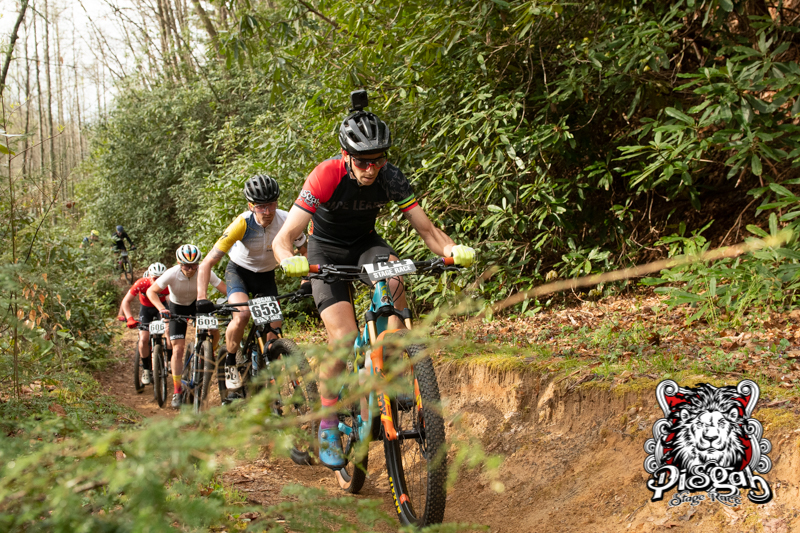 Stage 3 enduro was a 2.5 mile 1230 ft descent down Bennett Gap. This enduro had something for everyone with a hike-a-bike, pedal sections, rock drops, massive roots and plenty of Pisgah gnar.
Women's Enduro:
1st- Kait Boyle 14:26
2nd- Kaysee Armstrong 15:14
3rd- Taylor Kuyk-Whit 15:17
Kait Boyle continues to lead the overall women's enduro with a cumulative time of 29 minutes 55 seconds. Kaysee Armstrong in second with a time of 31 minutes 24 seconds. Taylor Kuyk-White is hot on Kaysee's heels with a time of 31 minutes 35 seconds.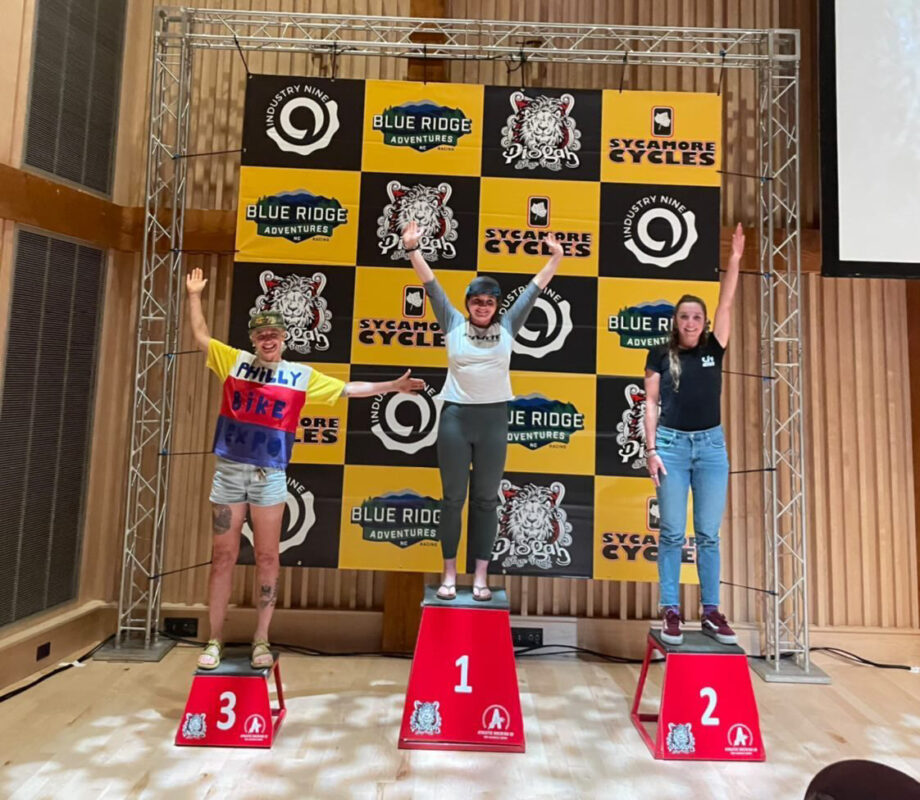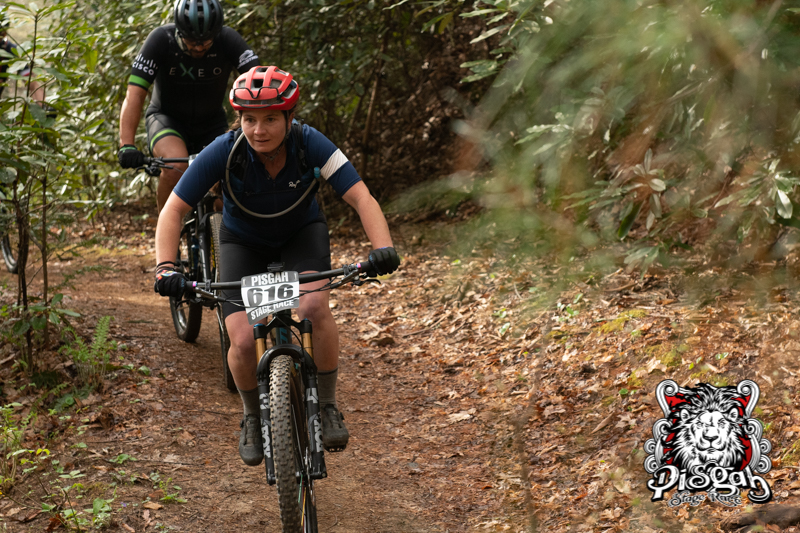 Men's Enduro:
1st- Cypress Gorry 9:47
2nd- Kerry Werner 10:40
3rd- Carson Beckett 10:43
Cypress Gorry continues to lead the overall men's enduro with a cumulative time of 23 minutes 9 seconds. Kerry Werner in 2nd with a time of 23 minutes 59 seconds. Ian Blythe holds down 3rd place with a time of 26 minutes 11 seconds. A very close race in the men's overall enduro with Carson Beckett, Nick Bragg, and Nick Mackie just seconds from a podium position. How will tomorrow play out after the famous Pilot Rock enduro descent?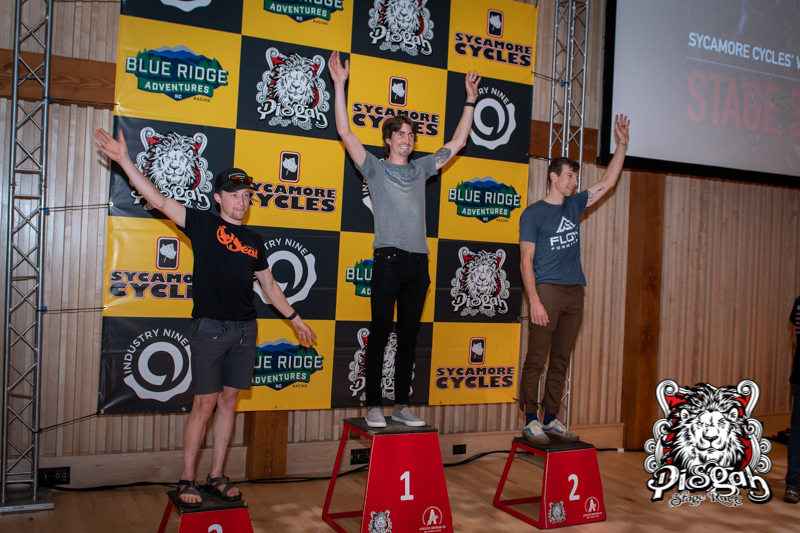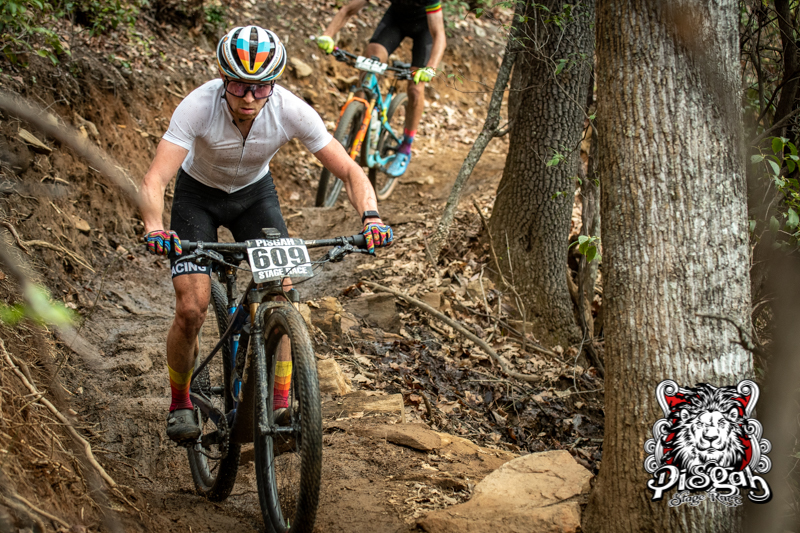 Watch the video recap!
CLICK HERE for full results from each stage
Written by Jen & Anthony Toops
Photos by Icon Media Ashville