Tuesday, April 12th, 2022
Squirts Looking Glass Route
For 2022, a new opening stage was unveiled, making it logistically easier on everyone. This allowed racers to start and finish in the same location for 3 days in a row. The new opening stage had a 5 mile warm up ride from the on the Brevard pathway. After arriving at the Railroad Depot park, the 15.5 mile adventure begins with a heart pumping climb up Bracken Mountain, a mix of machine built trails, showcasing the newest trail Stoney Knob, and a high speed Enduro down Joel Branch.
15.5 miles / 25 km
2,200 ft / 670 m  elevation gain
Named for Looking Glass Rock – a nearly 4,000′ tall piece of exposed whiteside granite
Women's open:
Coming off racing the Cape Epic and the Lifetime Grand Prix, Kaysee Armstrong (Liv), from Knoxville, TN, took the win with a time of 1:20:30. Taking second with a time of 1:23:14 was, Jocelyn Stel (Liv), making the trek down from Canada to race. Rounding out the women's open podium was, Taylor Kuyk-White (Philly Bike Expo, Industry Nine) with a time of 1:24:55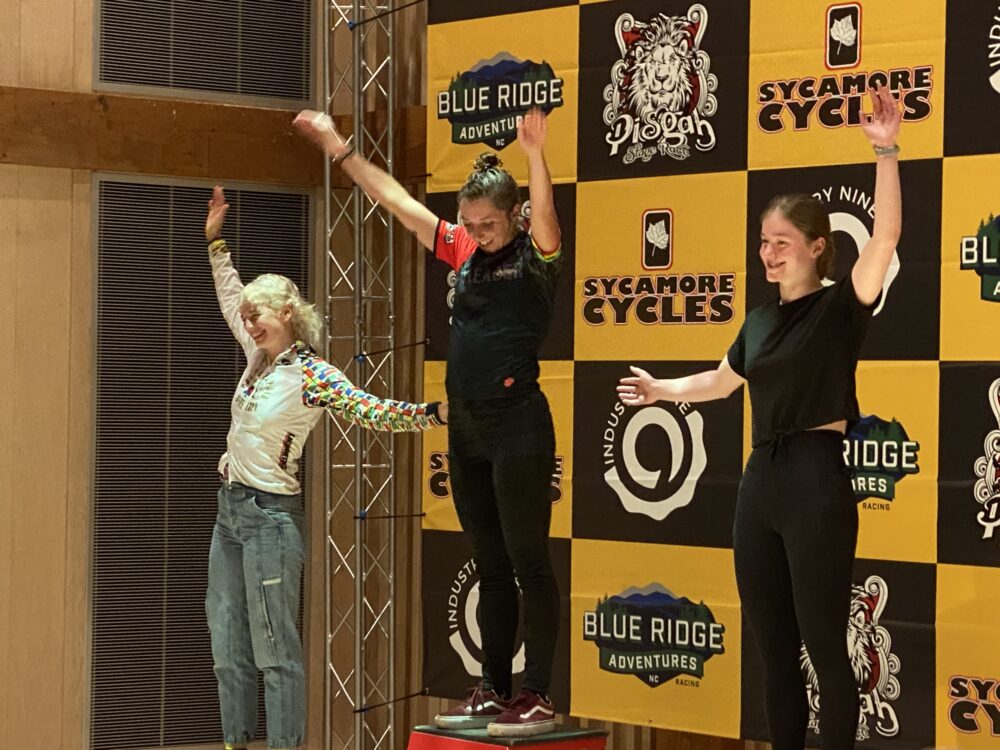 Men's Open:
A very close race in the men's open division. Local Cypress Gorry (Ride Kanuga Specialized), took the win on stage 1 finishing with a time of 1:08:09. Hot on his heels was another local, Tyler Clark (Brevard College), taking second with a time of 1:08:11.0. PSR veteran, Kerry Werner (Kona) from VA, rounded out the podium with a time of 1:08:11.04. This will be an exciting division to watch over the next few stages!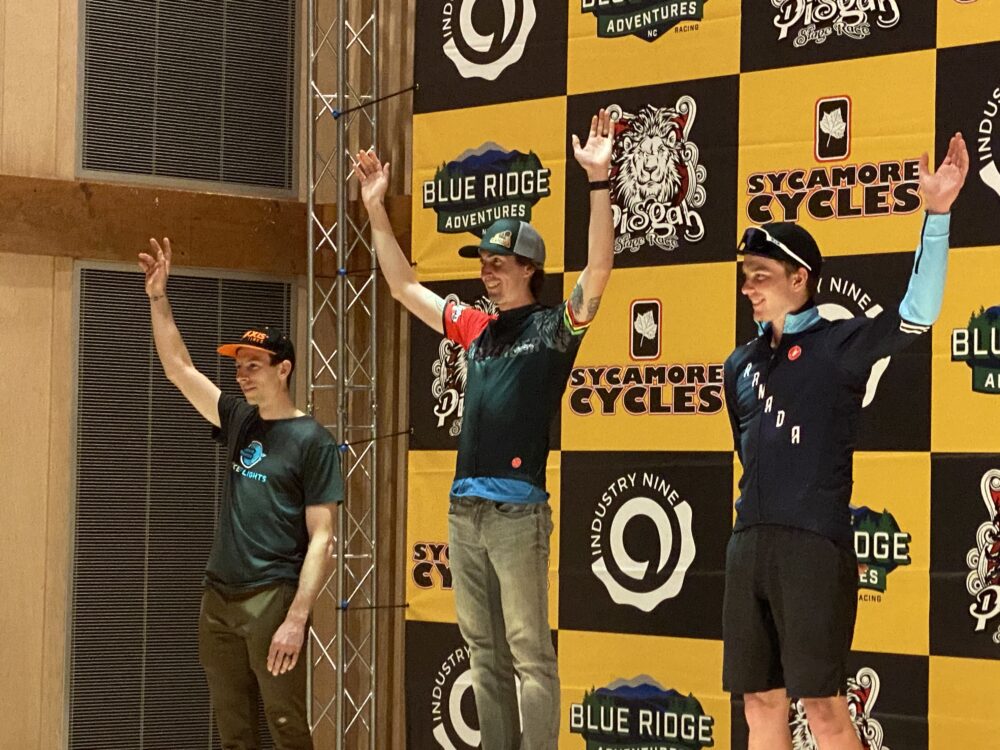 Enduro: Within each stage of the Pisgah Stage Race there's a timed Enduro segment. Racers are competing not only for bragging rights but also a cash purse given out to the overall top female and male riders at the end of the 5 stages.
Todays enduro was an all-out attack down the Joel Branch gravel forest road. Riders had to manage maintaining speed throughout the segment, with a lack of traction in the corners. The gravel definitly presented a new challenge for an enduro win.
Women's Enduro:
1st: Hannah Arensman 6:16.4, 2nd: Kait Boyle 6:16.6, 3rd: Jocelyn Stel 6:22.3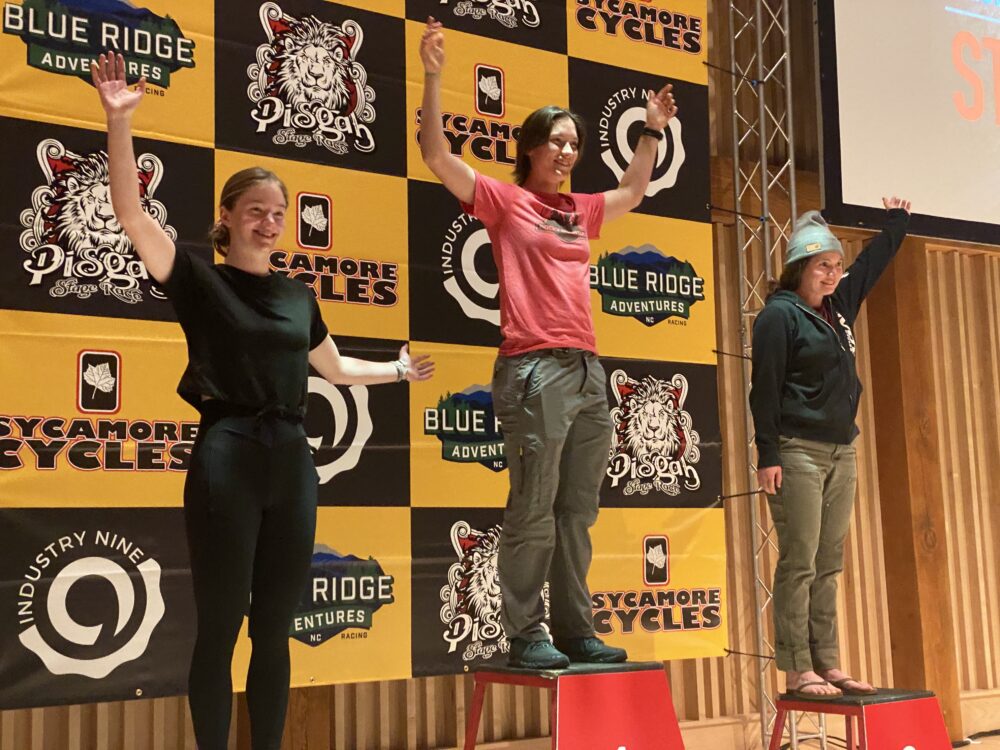 Men's Enduro:
1st: Cypress Gorry 5:35.5, 2nd: Kerry Werner 5:35.5, 3rd: Tyler Clark 5:36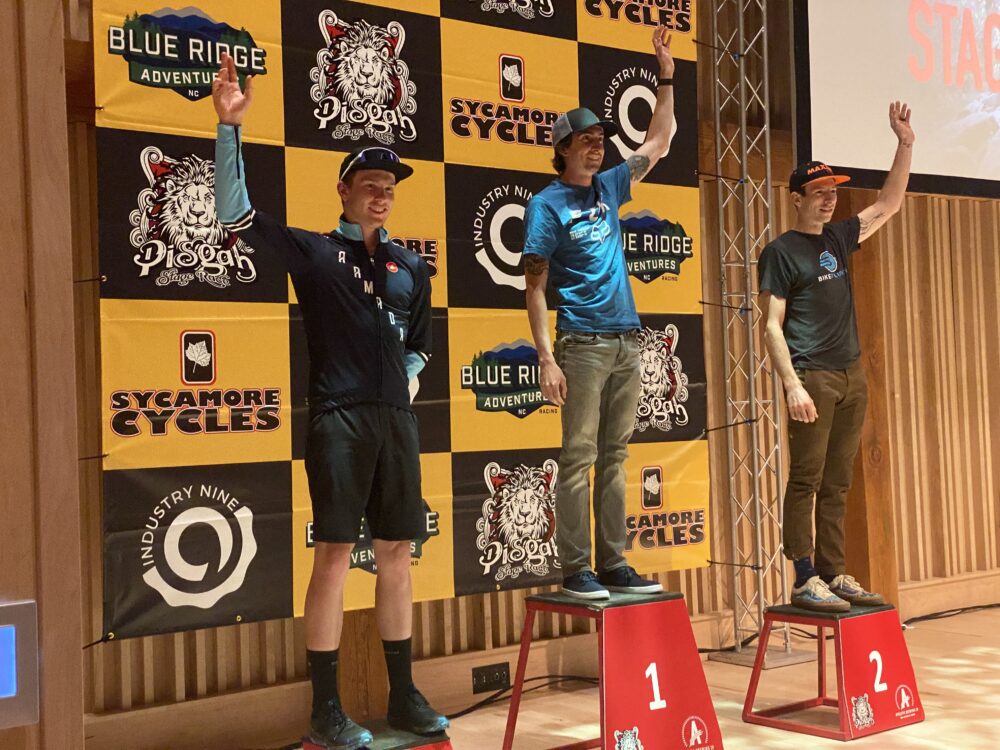 CLICK HERE for full results from Stage 1
Written by: Jen & Anthony Toops