Stage 3, Sycamore Cycles White Squirrel Route, is hump day for the Oskar Blues Pisgah Stage Race. This is also the "locals course", as many of the trails are part of folks' regular ride. Put them all together and you get a sweet 29-mile route with over 5,100 feet of elevation gain.
The course starts on Grassy Rd, a relatively short double track climb that connects into a fun, rooty descent down Sycamore Cove. Another double track climb up Thrift Cove preps riders for the tough, technical singletrack climb/hike up Black Mountain. A technical descent to Buckhorn Gap and a short climb takes riders to the top of the day's Enduro Section, Avery's Creek. This is an area favorite that challenges even experienced downhillers. It has a little of everything to keep you on your toes. Ruts, rocks, and drops in the top section are intermittently broken up with some smooth sections that let riders catch their breath. As you get further down, the vegetation gets thicker and a number of creek crossings help keep things interesting.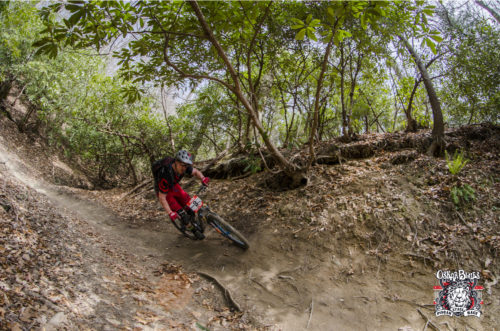 The Open Men's category saw a slight gap between leaders, Kerry Werner and Tristan Cowie. The two rode together for the first part of the day, but towards the middle of the course, Werner was able to break away and finish about 2 ½ minutes ahead of Cowie, taking the stage and race leader position.
Bryna Blanchard continues her lead in the Open Women category and the battle continues for 2nd & 3rd between Emily Shields and Heidi Rentz. Blanchard has steadily built a 37 minute gap between herself and second place. Shields is trying as hard as she can to keep, or increase, her 8 minute lead over Rentz. Although, even with a 45 minute spread between 1st and 3rd place, in a 5 day stage race, the last 2 days are where it can be won or lost.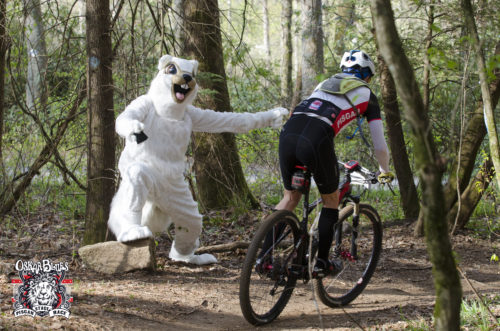 Stage 3 was also a day where Pisgah showed some of its teeth. Broken derailleurs, pinch flats and broken spokes were all stories being told at the finish line. Reputations are made for a reason and Pisgah is no different. Roots, rocks and drops are all part of the package and some racers had to pay Sycamore Cycles a visit to get their bike back on the trail for Stage 4.