2016 Pisgah Stage Race: Stage 1
Tuesday, April 12, 2016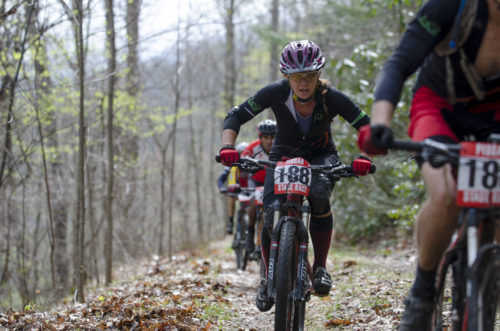 The weather forecast for Stage 1: Ally's Bar Looking Glass Route of the 2016 Oskar Blues Pisgah Stage Race called for 100% chance of rain all day. What riders got were early morning clouds turning to sunshine as they rolled across the starting line, topping out at a perfect 68 degrees.
Stage 1 eases riders into the week with a 24.7 mile route and 4,130 feet of climbing. With highlights such as Daniel Ridge, Butter Gap, Long Branch, Davidson River and Cove Creek, riders were treated to some of Pisgah's most popular trails. Gravel road climbs and smile-inducing downhills make for a fast course that leaves riders with enough left over for the rest of the week.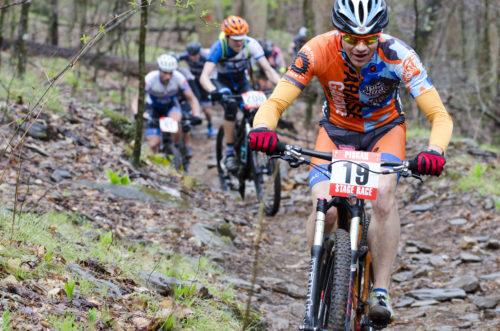 Taking the win and wearing the Race Leader jersey for Stage 2 is Kerry Werner, with Tristan Cowie only 1 second behind. Christopher Tries rounded out the top 3 coming in 5 minutes behind Cowie. Bryna Blanchard rocked the Open Women's category, coming in almost 12 minutes ahead of second place, Heidi Rentz, and 15 minutes ahead of third place women's finisher, Emily Shields.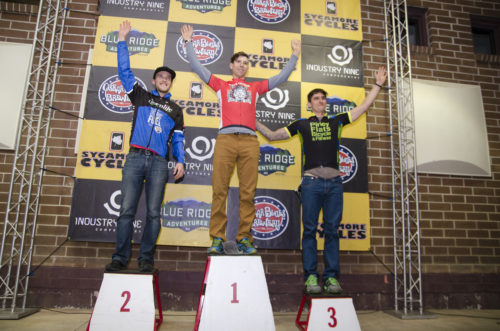 Each stage has a chip-timed Enduro section that lets the downhillers in the crowd open it up and race for the bottom. Burke Sanders took today's title, coming in at a screaming 6 minutes 54 seconds. Aaron Albright came in 36 seconds behind Sanders,, with Eric Dodds close on his wheel, with only 7 seconds separating second and third place. Brenda Simril took the women's honors, with Sue Haywood taking second place. Elizabeth Sampey rounded out the women's podium.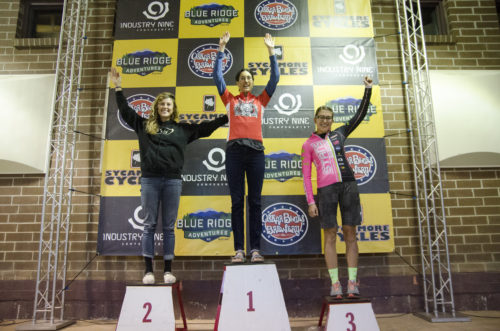 For full results, visit http://www.blueridgeadventures.net/2016-pisgah-stage-race-results/
After a fast first day, riders are getting ready for Stage 2, which will feature steep, singletrack climbs and screaming downhills over 29 miles. Stay tuned.