Written by Jen & Anthony Toops
Friday, April 15th, 2022
The Fox Factory's Carl Schenck Route aka "The Queen Stage" was 31.5 miles long with 4113 feet of elevation gain. It included the most technical singletrack of all the stages plus a steep hike-a-bike. A cold 40 degree start gave way to sunny skies and temps in the 60's.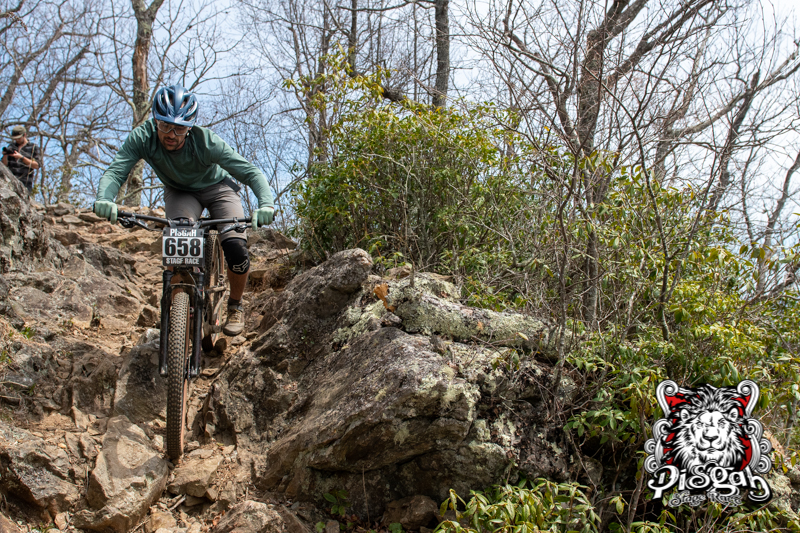 Racers started at the The Cradle of Forestry-Birthplace of Forest Conservation in America inside Pisgah National forest. This stage is named after Dr. Carl Schenck who was brought to the area in 1895 by the Vanderbilt family to manage the forest. The race started on gravel and hit trails: Funnel Top, Squirrel Gap, Laurel Creek, FS5016, Laurel Mountain and Pilot Rock.
Women's Open:
1st Kaysee Armstrong 3:15:31
2nd Kait Boyle 3:20:41
3rd Taylor Kuyk-White 3:23:33
Kaysee remains in the overall lead heading into stage 5. Taylor Kuyk-White in 2nd and Kait Boyle in 3rd. The women's open class will be interesting to watch on stage five with Kait, Taylor and Jocelyn all about a minute and a half apart! Jocelyn unfortunately broke her frame heading down pilot rock so she will need to find a bike to ride for tomorrows stage.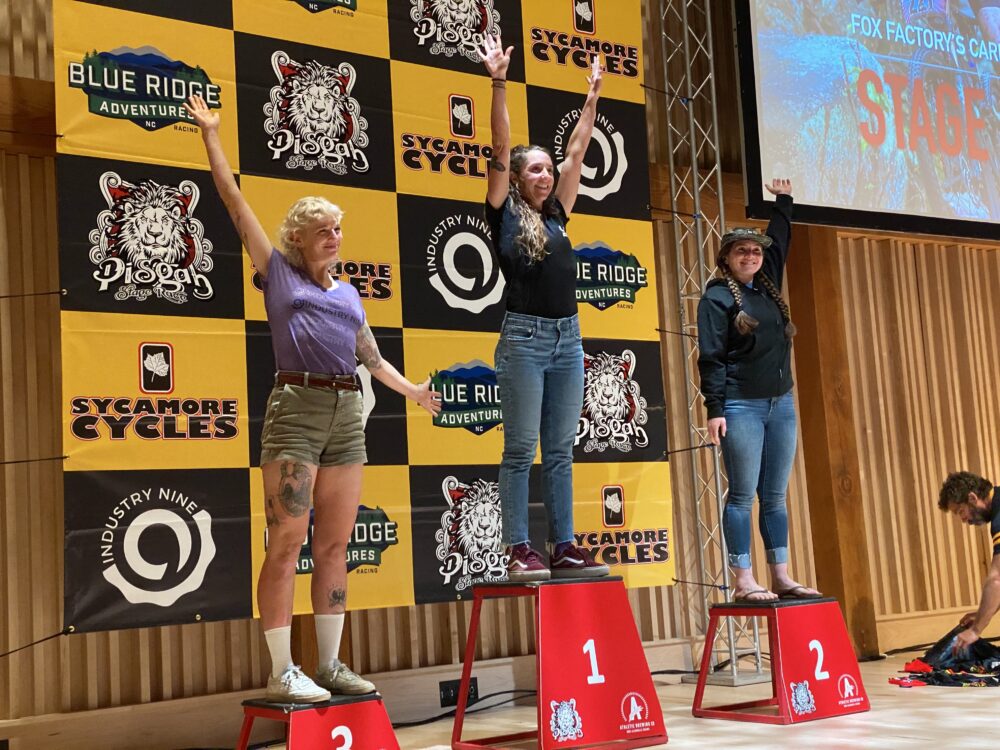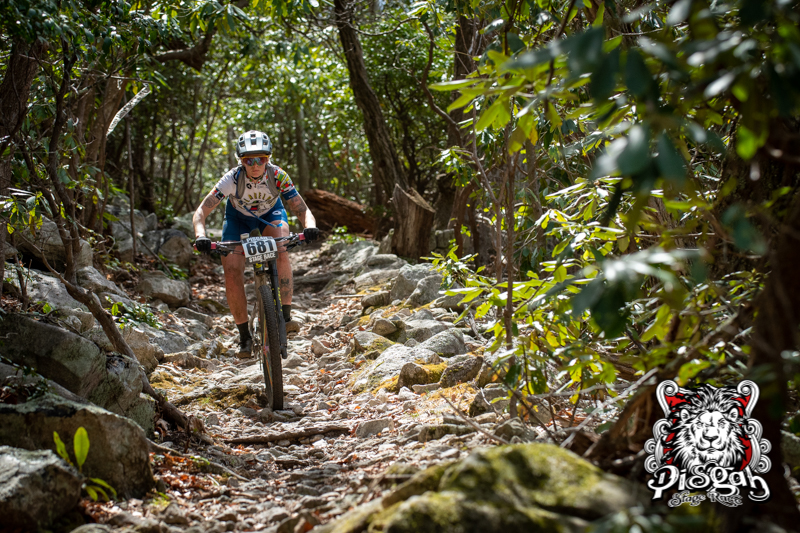 Men's Open:
1st Carson Beckett 2:38:10
2nd Kerry Werner 2:38:11
3rd Ian Blythe 2:46:19
Kerry Werner continues to lead the overall men heading into stage 5. Carson Beckett in 2nd and Cypress Gorry in 3rd.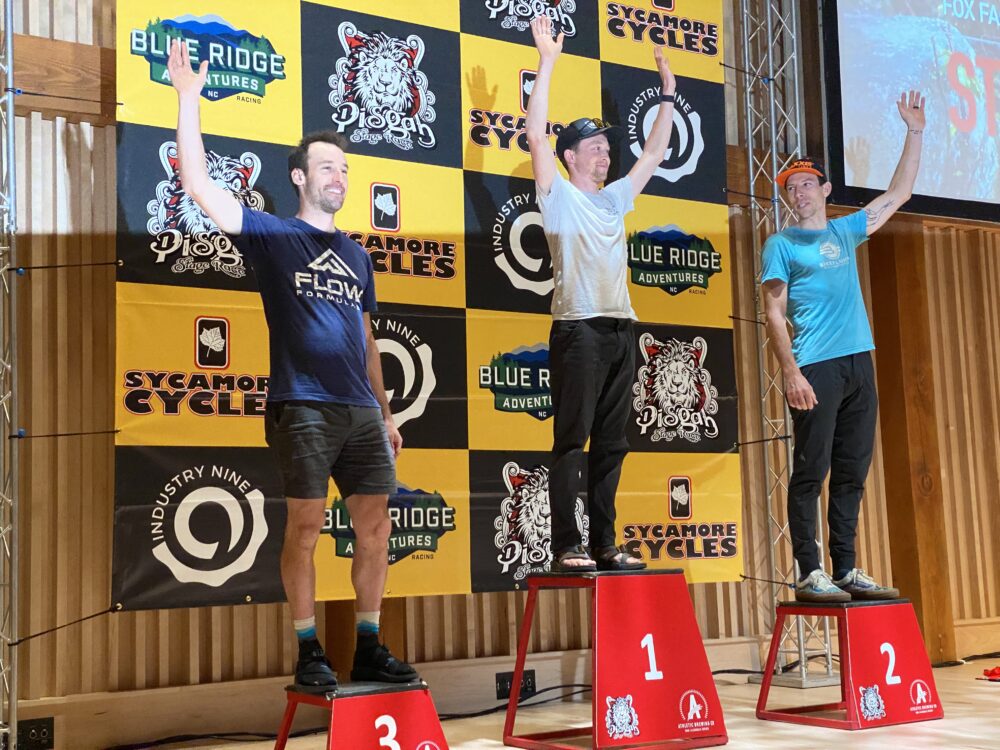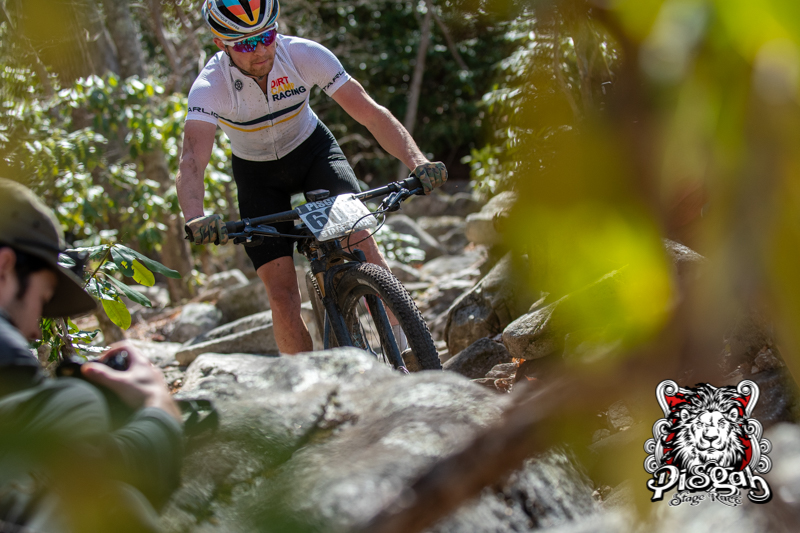 Stage 4 Enduro- Pilot Rock
The Queen stage enduro was on the infamous Pilot Rock trail. The enduro was 2.25 miles long with a 1478 foot descent, plenty of rocks, tight technical switchbacks, roots, a creek crossing, hecklers, and a steep uphill pedal section at the end. A beast of a downhill to say the least.
Women's Enduro:
1st Kait Boyle 12:24
2nd Annie Schwartz 13:30
3rd Kaysee Armstrong 13:31
In the overall women's enduro, Kait Boyle remains in the lead going into the final stage. Kaysee Armstrong in 2nd and Taylor Kuyk-White in 3rd.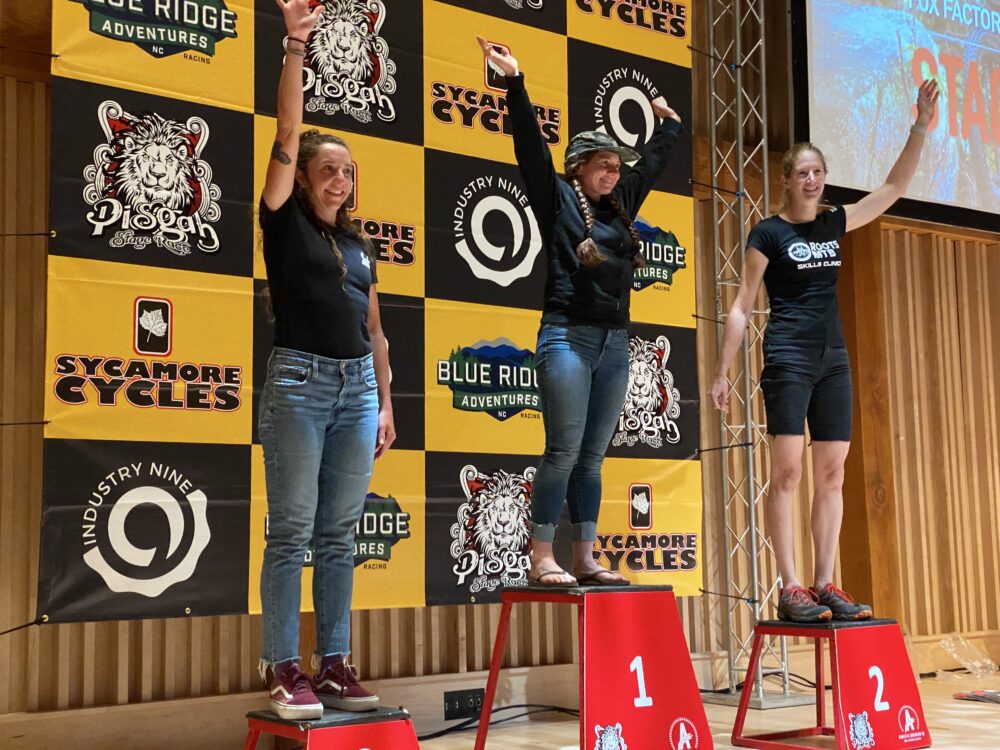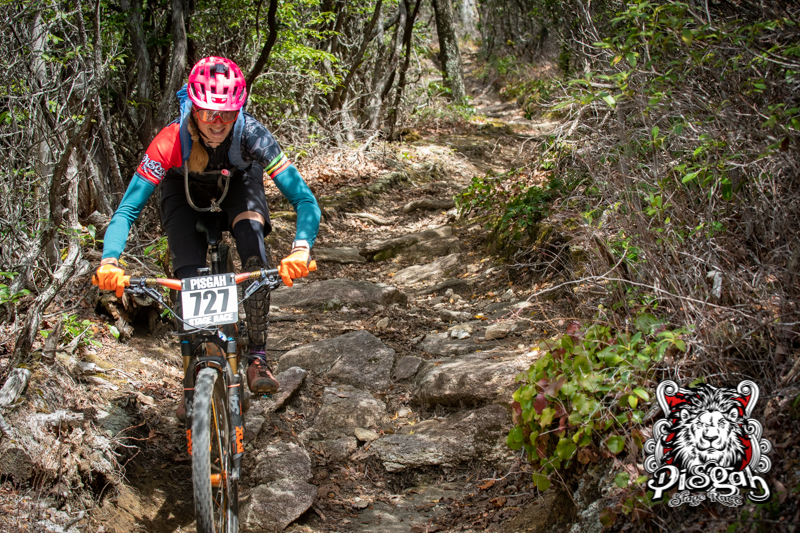 Men's Enduro:
1st Cypress Gorry 9:40
2nd Ian Blythe 10:45
3rd Nick Mackie 10:59
In the mens enduro, Cypress Gorry absolutely crushed the enduro segment and won by almost a minute. He leads the overall enduro heading into the final stage. Kerry Werner crashed heading down Pilot but remains in 2nd overall and Ian Blythe in 3rd.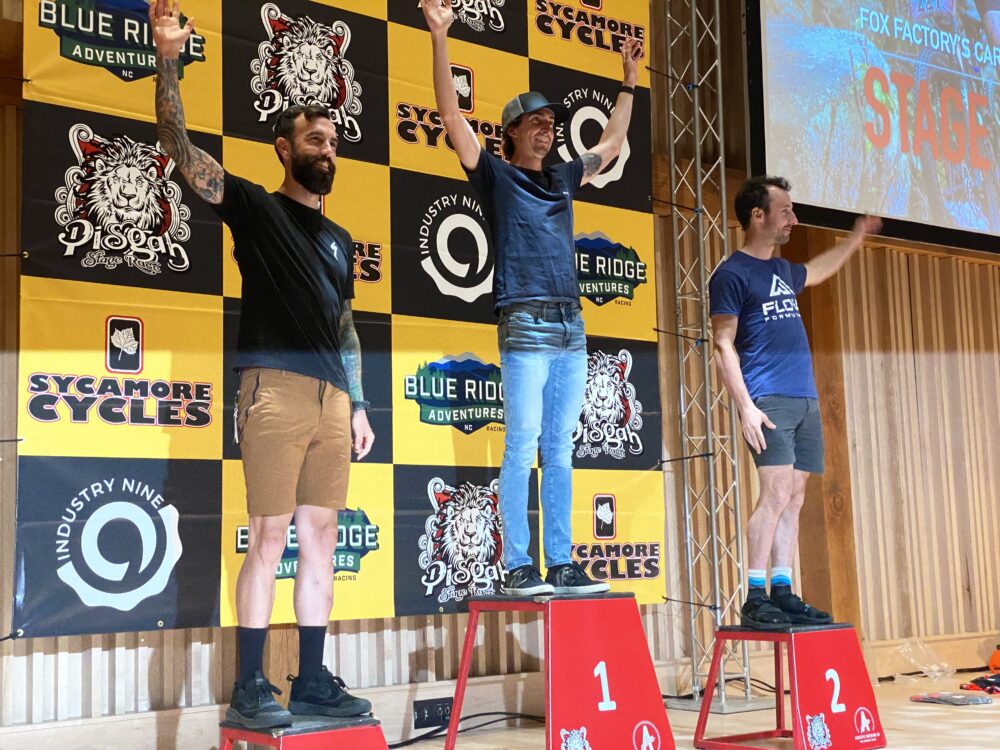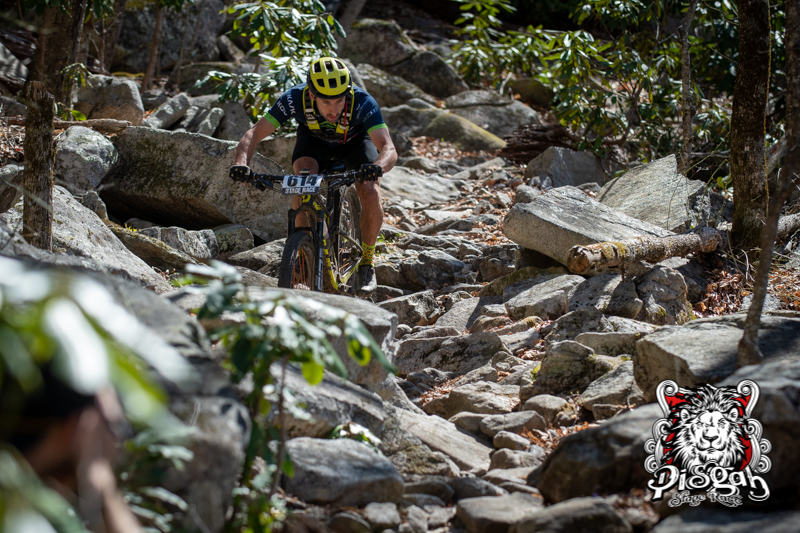 CLICK HERE for full results from each stage