Written by Jen & Anthony Toops
Photos by Butch Phillips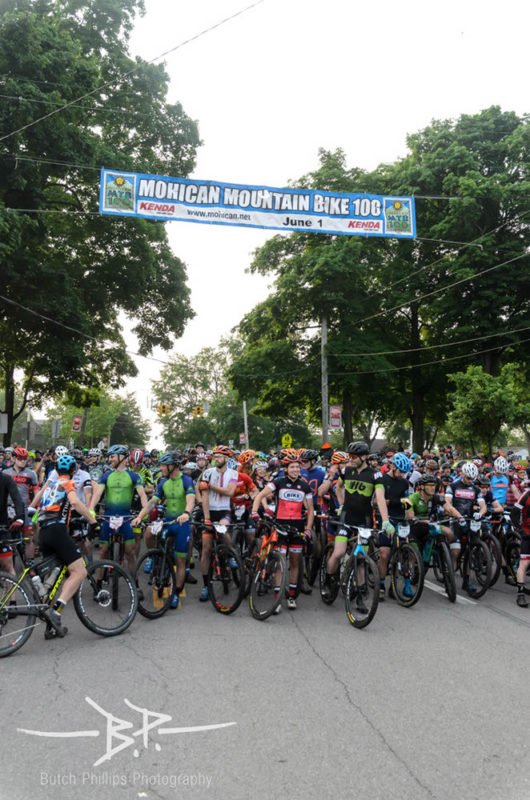 The 17th annual Mohican MTB100 kicked off on June 1st at 7am sharp. Hundreds of racers from around the country gather in Loudonville, Ohio each year to take on the deceptively tough course. Before the start riders were given some encouraging words from the Mayor of Loudonville, Steve Strickland, race director Ryan O'Dell, and a duo rendition of the National Anthem. 100mile and 100k racers then proceeded with a neutral rollout lead by the Ashland Sheriff's Department to the steep paved climb out of town, where the race officially starts.
The first 7 miles are a fast paced paved section where racers jockey for position going into the 25 miles of single track in Mohican State Park. After the single track is a mix of mostly gravel roads with some technical single and double track sections thrown in. Being in Ohio, most assume this course is relatively flat. What the race lacks in elevation it makes up for in dozens of steep, punchy climbs strewn throughout the entire distance. The 100k and 100m course splits after aid station 3, where the 100k turns left and completes the last sections of the course and the 100mile turns right to add in the extra miles (and tough climbs!).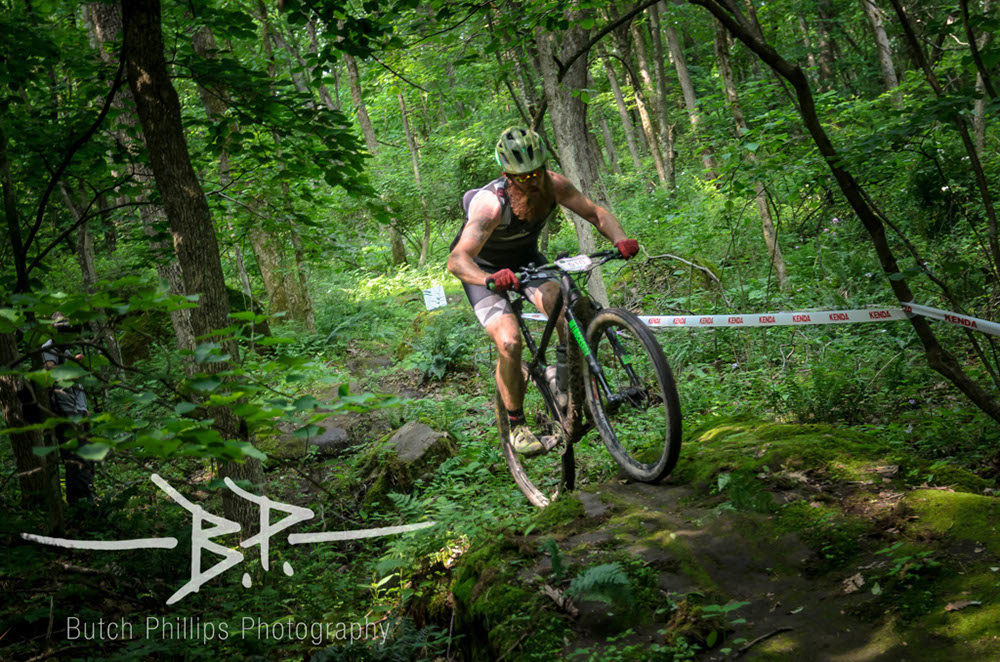 This year, a large technical rock garden located at Mohican Wilderness, was brought back thanks to some dedicated trail crew. This section hasn't been included since the first race, 17 years ago. There are also Tree Frog canopy tours, zip lines, and platforms directly overhead enjoyed by racers families. Also added was a new "secret trail" that removed a notorious hike a bike that had become known as "Big A** Climb". Only one racer in our 17 year history has ever ridden it during the race. That racer was Jeremiah Bishop, who went on to win in both 2017 and 2018.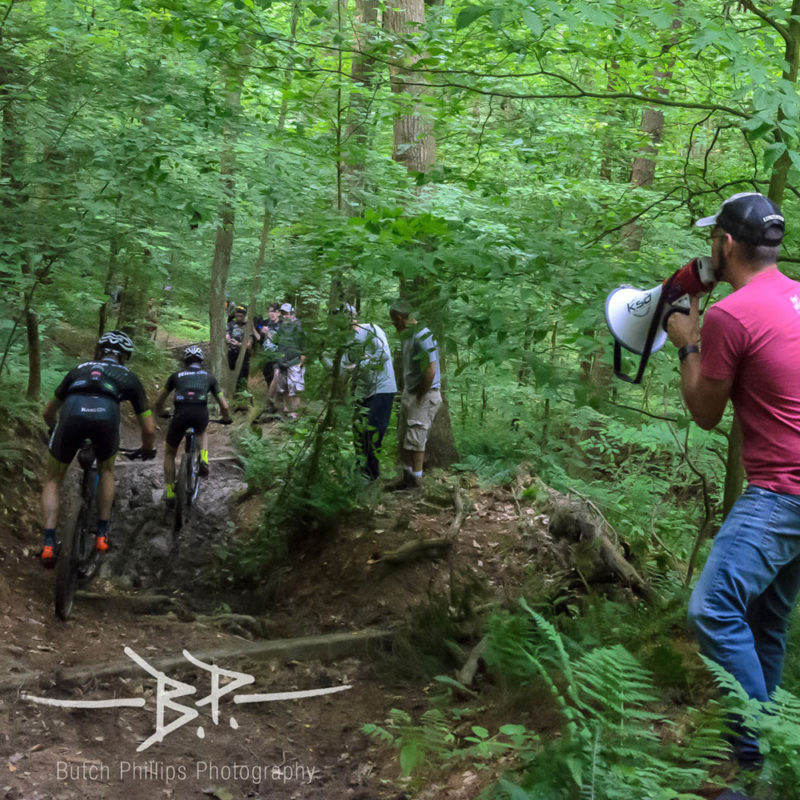 Finishers cross the line and grab a pint glass(100k) or a growler(100m) and can enjoy the post race atmosphere. Families and friends gather for food from Smokin' Bros BBQ, beer from Great Lakes Brewing, and live music.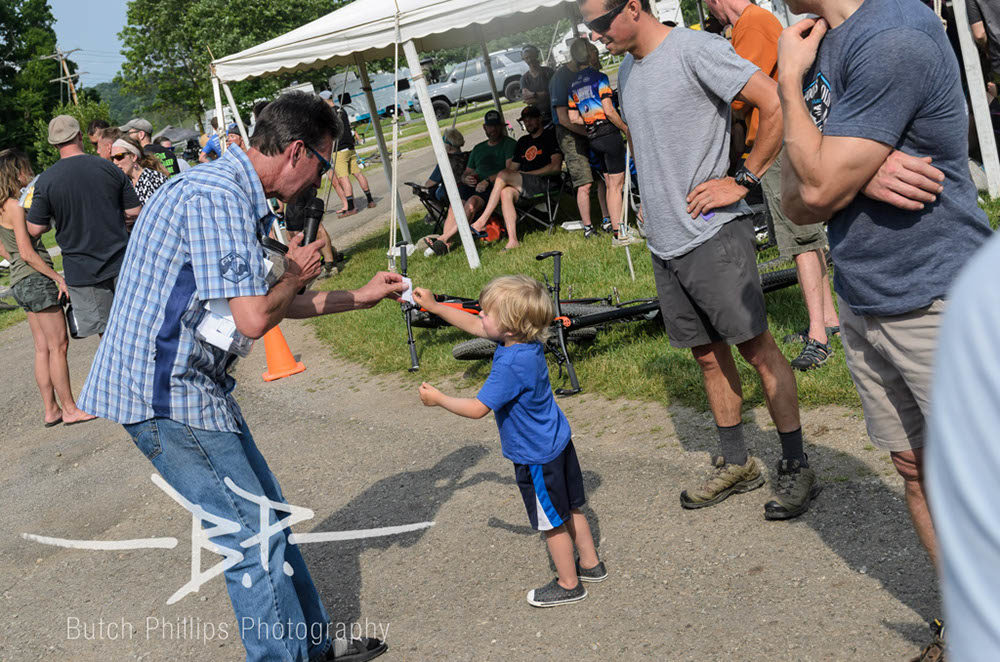 "The biggest improvement at this year's race was added safety for Mohican racers. The Mohican100 formed a new partnership with University Hospital of Ashland that included a much more detailed medical plan, including a med-evac helicopter at the race, medical room and doctor on call at the finish line, medical staff and tents at each aid station, and quads permitted to go anywhere necessary for rescue of injured racers. The racers who were injured this year had great reports about the speed and helpfulness of our new UH team of professionals." Race Director, Ryan O'Dell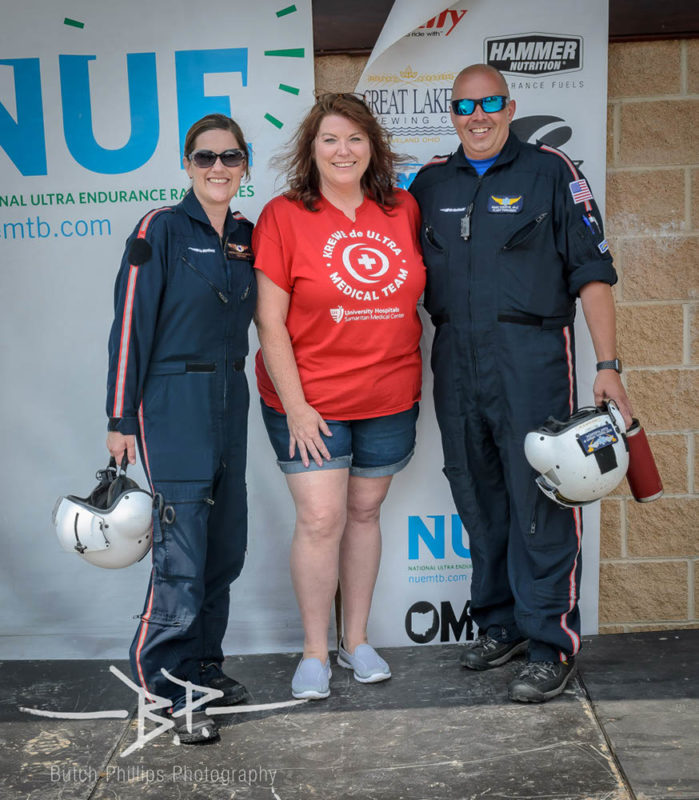 Men's Open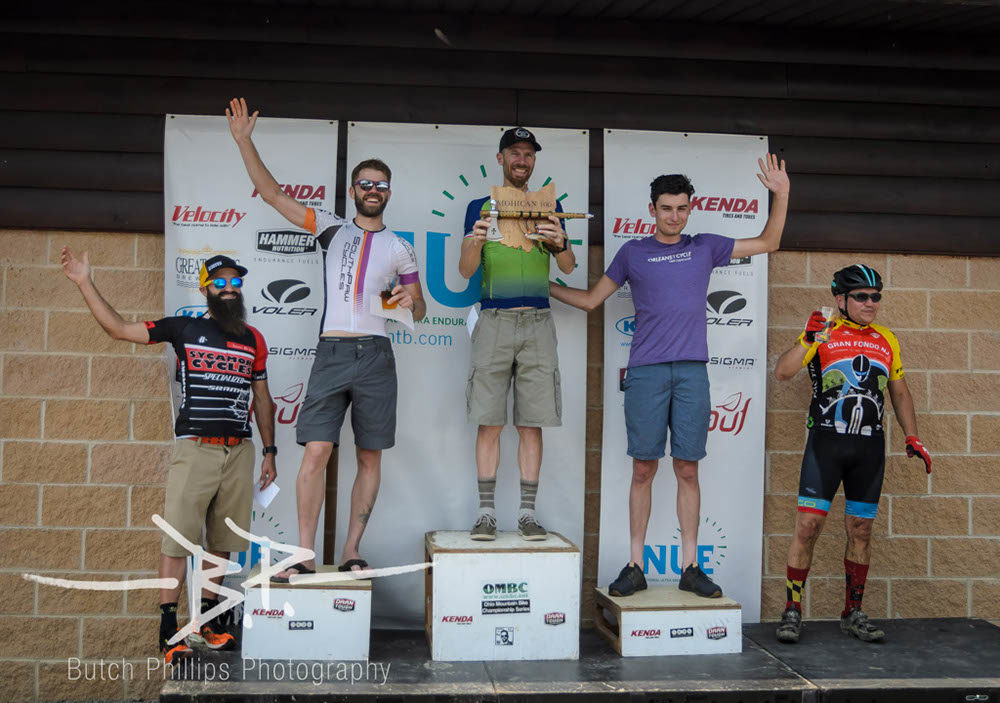 Schwarm takes TOP STEP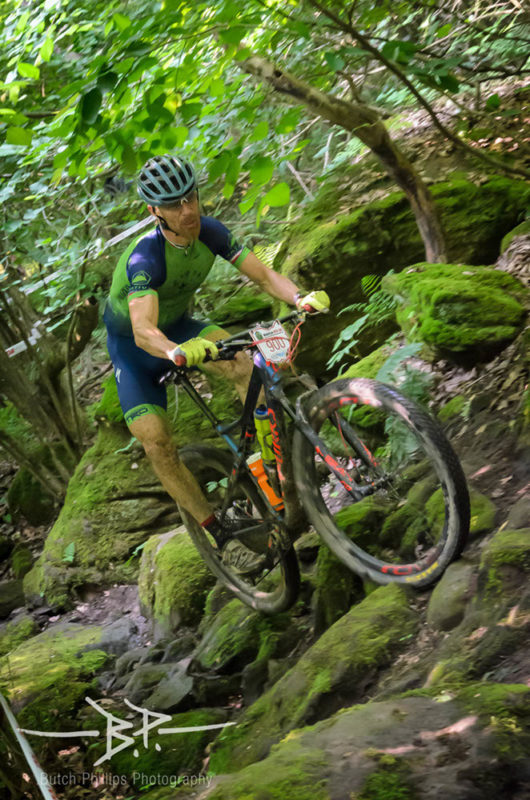 Brian Schwarm of Think Green Bicycles took the Men's 100k Win finishing in 4:39:28. After taking second place at the NUE Big Frog, Schwarm is now leading the 2019 Marathon Series.
" The weather leading up to the Mohican 100 was very wet with rain every day, which had me very concerned about the trail conditions. In fact, it rained for most of the drive up to Ohio from Kentucky but as I got closer, the rain stopped and the sky cleared. Very quickly upon my arrival, I heard the chatter that the trails were actually in great condition. This relieved my anxiety and I was ready to roll.
The race started with the usual scramble out of Loudonville on some back roads to the singletrack. I was sitting in a good position in the top ten once we hit the trail. It was a brisk pace initially with everyone together except one brave soul who attacked from the beginning. Soon, however, Dylan Johnson, Christian Tanguay, and Jeff Pendlebury (all in the 100 mile race) left our group in pursuit of the lone rider out front. I stayed with the others for about half of the singletrack and then I lifted the pace in hopes of catching the lead riders before the road section. I chased hard and caught the lead group on the horse trails just before the road section. Just as I caught the lead group, the initial pacesetter, who was in the 100k, dropped from the group so it left me with Dylan, Christian, and Jeff all from the 100 mile in the lead group. Oh, and we put on quite a show at the water bar descent…someone slipped in front of me, I fell on him, then another fell on me. With all the spectators (and hecklers) present it made for a "memorable" experience.
Anyway, we hit the road section together and shared the workload taking turns pulling and drafting. I made sure I did more than my fair share since I actually had the most to gain being the only 100k racer in the group. We were hearing time gaps of three to five minutes until we entered the Mohican Wilderness section just before aid station three. Jeff attacked just before entering the trail and Dylan gave chase. This broke up our group and left me to ride solo through the trail, into aid station 3, and the final gravel road and trail to the finish.
It was amazing to pull off the win at Mohican especially with my family (who live nearby) present to watch the race. Thanks to them for their support and to my amazing wife Jennifer for her continued support. In addition, thanks to my team Think Green – Bicycle Face and other sponsors SWORD, ESI grips, Native Eyewear, and Specialized Bikes. Next on the agenda is the Wilderness 101k in Pennsylvania in late July."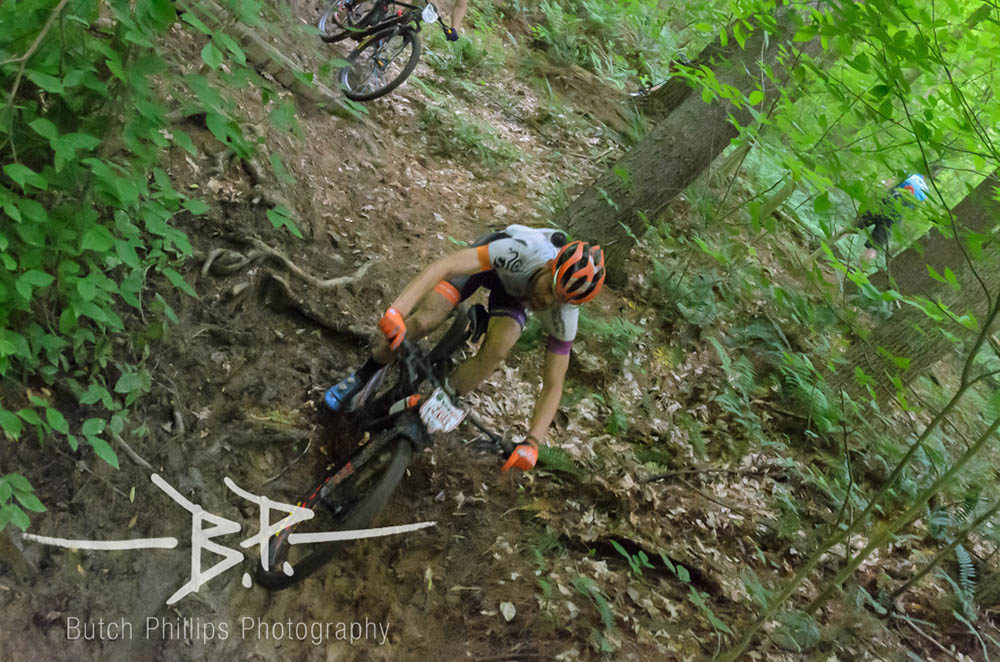 About ten minutes back, Erik Nielson of South Paw Cycles took second place in 4:48:05.
"The Mohican 100k was my first venture into Ohio and it did not disappoint! I had no idea what the trails would be like or the number of people doing the event but both exceeded my expectations! We had what I would consider an early start for a 100k (not so much an early morning race person) but that was due in large to combining both the 100k and 100mile start times. 600 plus riders strong, we began the race and immediately hit what would be one of many wall like hills littering the race course. I was warned ahead of time to get a good position into the woods because that could make or break your day once on the singletrack, so up I punched it entering the trails in the top 10.

From here the pace was blistering whittling down the field to 4 riders off the front including Brian Schworm, the leader of my race. and my group of 5 in chase a few minutes back. After a few hours of some seriously fun singletrack we got to the business end of the race which included the water bars of doom, a rock garden not nearly as big as that one from Last of the Mohicans but infinitely more slippery, some hike a bike, gravel, pavement, and some more of those walls mentioned earlier. At the 100k/100mile split the riders went their separate ways with the 100 milers seemingly envying my left turn to the shorter distance and me being relieved I was not making a right turn for more hours of pain.

I settled in with my new found friend, Jim Litzinger the winner of the SS 100k class and second overall, and knocked out the last gut busting gravel climb to the final singletrack. At this point Brian had checked out and was most likely showered and changed at the finish, and Jim was schooling me again on the art of standing up and laying down the hammer. I crested the last major climb for the day and enjoyed a smooth finish to 2nd place in Men's Open 100k and 3rd overall.

My next NUE race was going to be Iron Mtn. Unfortunately this race is no longer happening this year but instead they are adding a 100k to Shenandoah, so here I come! Thanks to Industry Nine for keeping those big wheels rolling, Giant Bicycles for making carbon sweetness for the those big wheels to roll under, Fox suspension for making my ass not hurt, and SouthPaw Cycles for keeping all those bits together!"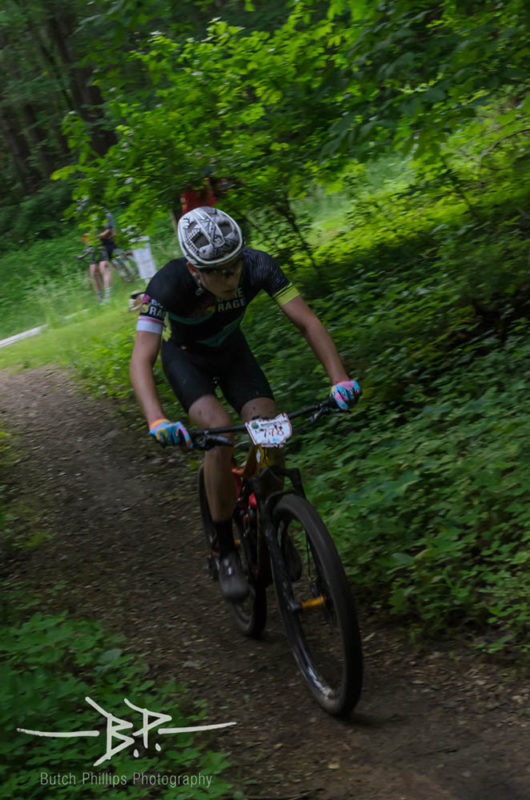 Finishing only about one and a half minutes back, Jack Perry of La Vie Alpo took the third step in 4:49:44.
"My experience at this year's Mohican 100 was amazing. The energy invested by everyone involved was impressive and helps put this event into a class of it's own. The bulk of my day was spent chasing by myself which allowed me to manage my effort without having to put tactics into the equation. It also gave me the opportunity to enjoy the incredible trails that Ohio has to offer. Do yourself a favor and put this one on the calendar.
Team: La Vie Alpo Sponsors:Miles Perry CoachingMaple WheelsSan Pellegrino"
Open Women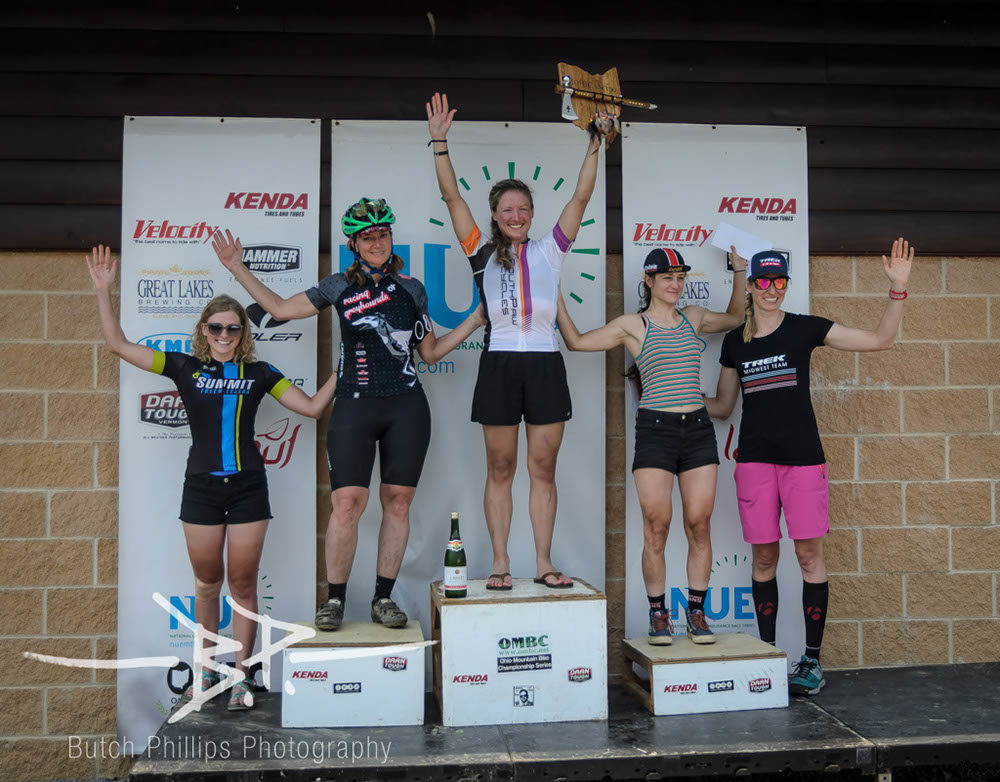 Nielson gets first NUE marathon win
Getting her first 2019 Marathon win, Jen Nielson of South Paw Cycles finishes in 5:47:35.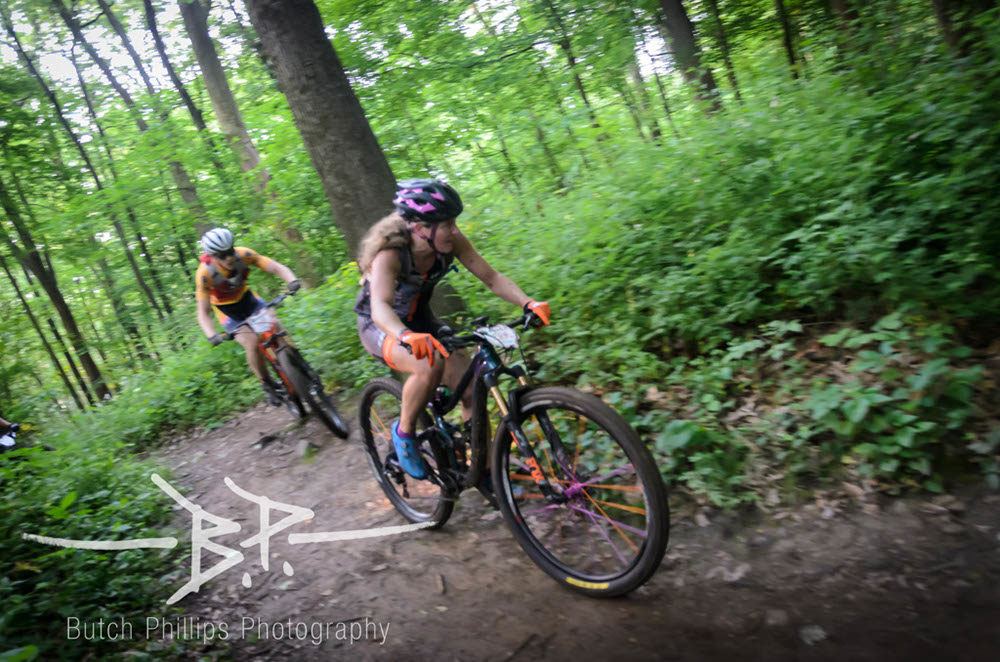 "The lore of the Mohican 100 is not to be taken lightly. It is wrought with tales of a wall of pavement littered with carnage. Its survivors tell of impassible water bars so slick with slime that no racer can ride them. There are stories of horse trails so deep with mud, all are forced to tread by foot. Slick rock gardens and webs of roots taunt the brave souls who dare to pass, as do the steep wall-like gravel climbs. So with that, the long journey was made to Loudonville, Ohio in order to discover the truth….
The mass start was indeed massive, with somewhere around 600 racers lining up. The women's open field was well over 30 deep. Impressive to say the least. Pre-race jitters hit me hard that morning. Harder than normal. I lined up off to the left side of the field within the first couple of rows. My goal was to try and stay safely away from the chaos that was about to ensue.
A "neutral" start took us out of town where we were quickly greeted by, dare I say it, a wall of pavement. It was a steep climb and as the pace ramped up I felt myself getting pulled closer and closer to the center of the pack. I tried to ride smart and focus on myself. This was a long race and I didn't need to burn all of my matches on the first climb or risk bumping rubber with another rider. A wreck off to my right claimed several racers. I pushed on.
Breathing heavily, I crested the climb barely hanging onto the back of the lead group, which was still fairly large. Another steep, albeit shorter, climb left no room for recovery. The leaders were hammering and the group was starting to become strung out over the next flat to rolling sections. I looked around and caught sight of a guy coming up fast from behind. I tensed up ready to jump, and grabbed his wheel as soon as he came by. In no time at all I was safely nestled back in the front group. There was no recovering though.
A gravel climb, then on into some slick grassy singletrack. There was bottlenecking as racers break checked to avoid boggy sections and back wheels fishtailed through the wet grass and mud. Gravel, a narrow metal bridge, and then a super steep short trail. With so many women, and most being unfamiliar to me, it was hard to know where anyone was in all of the chaos. I looked back in time to see one of them about 3 riders back. I pushed the pedals hard, not wanting to get caught before the next round of single track. Up and over, across gravel, and into a line of hikers up another short steep pitch. My slow awkward remount was proof that I am no cyclocrosser.
I pushed across the open gravel, fighting to get a few more riders between myself and the next girl before ducking into the next stretch of flowing single track. I found myself in the middle of a train of guys. The trail was fast and fun, and I knew I was pushing harder than I probably realized. I sincerely hoped I wouldn't pay for it later. This was an incredibly challenging section of the course to do any passing on, so I knew I had to make it count if I wanted to keep as much distance as I could between myself and the others. I stayed safely tucked into the train pushing harder up some climbs than I wanted to before getting caught by the slinky effect and hitting other climbs at an alarmingly slow pace. After a super fun descent, we hit some pavement and few antsy guys from the rear of the train made their move. I jumped on and was quickly dropped by them up the next single track climb leaving me in no man's land.
As I approached the first aide station, a male racer warned me that another lady was not too far back. I pulled in to grab a swig of Coke and an orange slice. She slid by me without my ever seeing her. Sneaky! I continued on getting periodic time checks letting me know I was anywhere from 1-3 minutes behind her and holding steady.
Somewhere between the first and third aide stations I found the infamous water bars. The water bars themselves were fairly dry and unintimidating. It was the deep mud in between that made things tricky. I made it about half way through before being forced to dismount and fight having my shiny new shoes totally engulfed in mud. I eventually found the muddy horse path that was not only impossibly deep, but incredibly steep. Hike-a-bike it would be for this girl and the surrounding dudes.
There was a lot of gravel and pavement mixed in there. I feared that those ahead of me and behind me might be bigger power houses than myself, so I dug deep and was pleasantly surprised to find more engine than I expected. I reeled in several guys creating my own train before two of us broke away. The gravel climbs were steep, but relatively short when compared to Pisgah riding and racing.
I did find a slimy rock garden that forced me off the bike, choosing my steps wisely. They made our wet rocks at home seem grippy and tame in comparison. It was at the rock garden I learned that I was the leader of the lady pack. The woman in front of me was racing the 100 mile, while I was racing the 100k.
Aide station three was filled with all the best treats, which would be much needed before the final significant gravel climb. I had a little chuckle to myself as I slowly reeled a dismounted single speeder hiking his bike up the climb, marveling at how it seemed to take forever to finally reach him and pass, even with the advantage of gears and being able to remain on my bike.
I was caught by a power house of a guy on the last section of pavement and pulled to the final aide station. I thought a draft was what I needed until I jumped in it and realized just how much extra work it was taking to hang onto that wheel. He was hauling! I was most grateful for it though. The final aide station was at the bottom of a long single track climb that marked the last 4 miles or so in to the finish. I offered a pass to a guy on my rear wheel, but he insisted my lines were just fine. They didn't feel fine. They felt awkward as the fatigue set in. I enjoyed having the company, commentaries, and laughs on the way in.
Cruising in on the final stretch of the gravel and into the finish line was a relief. What a race and what a course! A total surprise in every way and all for the best. Without a doubt, this will not be the last Mohican.
Perhaps one of the biggest surprise was the amount of support I had on and off the course. I felt like I was hearing my name and words of encouragement all through the woods! I don't know who all was out there (a few familiar faces and a lot of faces/voices I didn't have time to process), but I am incredibly thankful for the boost and support. It made this race feel like home!
As always, I couldn't do it without the support of the best mechanic and partner in crime a girl could ask for or without a brilliant coach who also has the patience of a saint. I absolutely couldn't do it without the amazing gear and support provided by Industry Nine, Maxxis Tires, and Giant/Liv. I couldn't be more proud to be part of those families.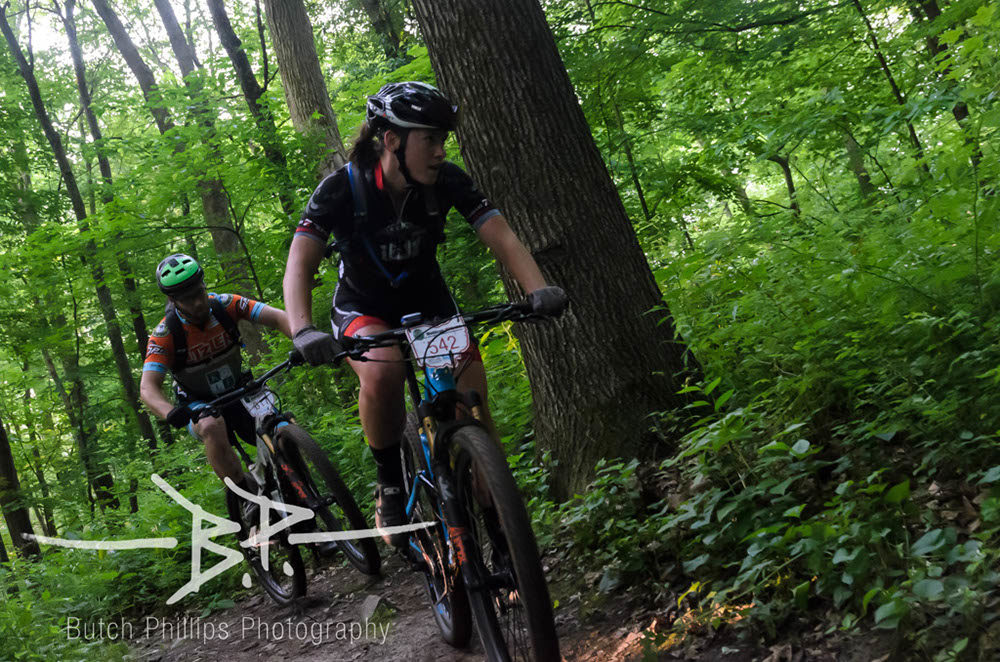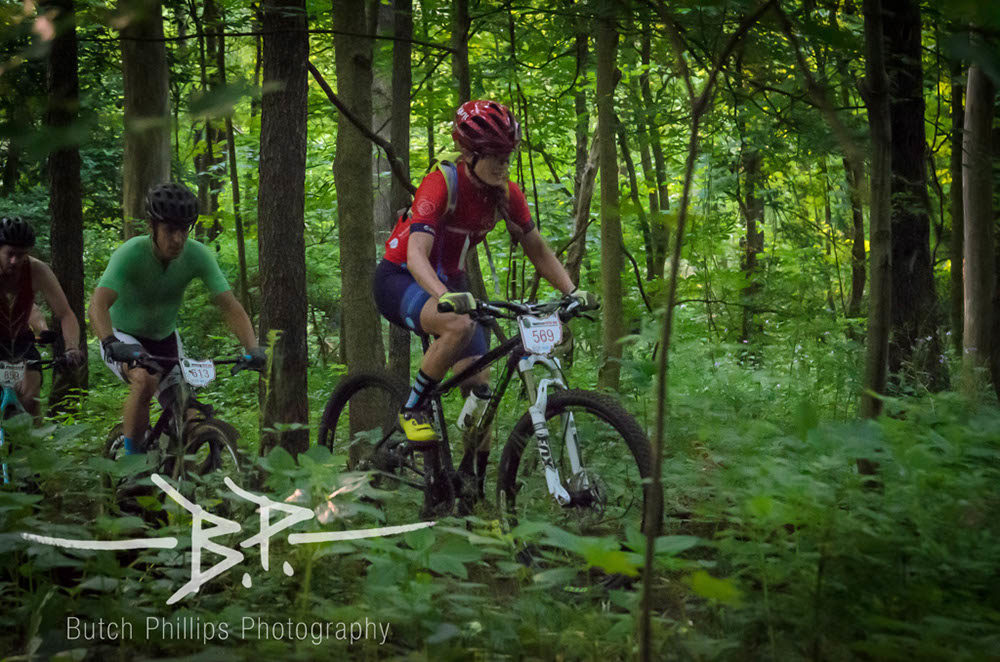 Allison Arensman of J.A. King finished second, 6:33:22 and Emily Payonk rounded out the podium finishing third, 6:36:56
Singlespeed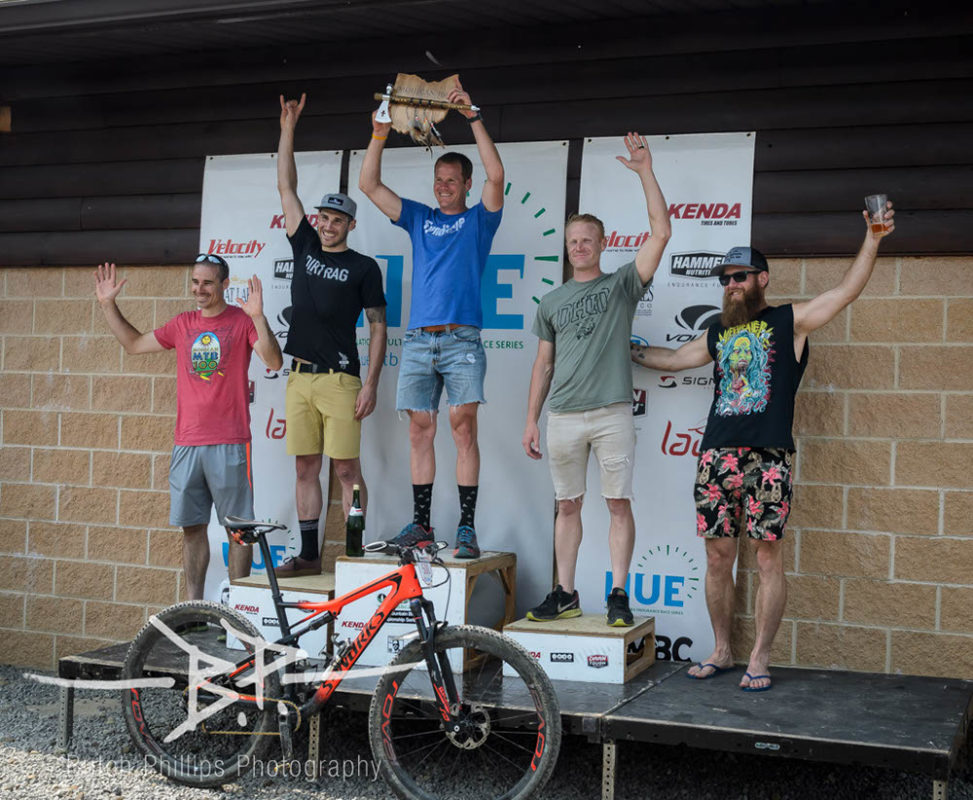 Litzinger goes sub 5 hours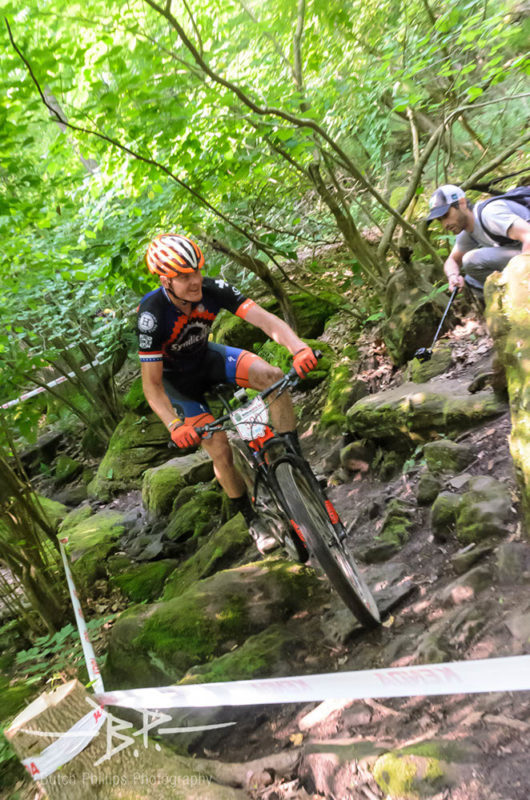 Taking the single speed win and finishing second overall was, James Litzinger of Syndicate Cycling, finishing in a time of 4:47:02.
"I always get excited to head to the start line in downtown Loudonville with 600 plus riders all geared up to leave it all out there on an amazing course. I was sitting back in the 2nd or 3rd row of riders on the first time waiting for the rollers to start the chaos of wheel sucking trying to make it to the woods in good position. It was an unusually slow start for the mass of riders heading out of town. I expected the pace to pick up after the first climb like it has in the past but this year the pace just seemed to stay pretty calm until the last descent going into the gravel. I shot up the left side getting in a tucked position taking over the front of the lead group waiting for the rest of the riders to pass me. About 7 or 8 riders passed me going into the woods and I was very happy about that starting position. I was really stoked to ride with a lot of the annual winners in the 100/100k distance. I knew if I could keep their pace for a while I would in good position to win. Dylan went off the front and Bryan joined him and I knew that pace would be too fast for me to manage the rest of the race. I then joined the chase group for most of the single track. They had a pretty fast pace going too. I actually let them ride away for a little knowing that I did not want to push that hard. I wanted to ride my pace. To my surprise, I ended up catching back on to the chase group shortly after letting them ride away. I was super pumped to link up with this group of 4 and myself going into the gravel roads. After popping out onto the roads we all did a little inventory to see who all we were riding with. I was the only SS'er in the group and there was one other rider for the 100k, Erik Nielson. The rest of the riders were set up for the 100 miler. Adam Hill who came down to Ohio from Canada was a huge help! Adam and Erik were awesome to work with. Those guys would make some monster pulls on the rollers and I would pace us up the climbs and in the single track. It was a perfect storm for a fast and fun day on the bike! Going into the 100k/100 split I was riding alone after feeling pretty good about my fitness. When I rolled through aid station 3 I quickly grabbed some water and a piece of banana. Instead of rolling onto the finish alone I would it would be a good idea to spin the flat road along the river as Erik caught up. Great company really makes these races! Once Erik caught up we shared some positive comments about our positions and set a plan to finish the race strong. Valley Stream Road climb is bitter sweet. It's a bear of a climb with the steep turn and the loose gravel which make it difficult on a single speed but once you clear it you are almost home. Since I could not down shift into an easier gear I put a small gap on Erik. Once rolling over the top he was not far behind so we quickly got back together. Erik continued his strong pulls on the road leading us to the final section of trail where I was able to set the pace. I always feel that I get an energy boost for the super fun finishing single track knowing that the finish is just over the hill.
I was riding my Specialized Epic Full Suspension set up 30×17 and wow, did it fit the bill! It was so plush and sporty in the woods and light and responsive on the gravel climbs. Pair that bike up with my Schwalbe Racing Ralphs and it was the ultimate ride! My family, Syndicate Cycling, and PRO BIKE + RUN work just as hard to get me to the finish line!"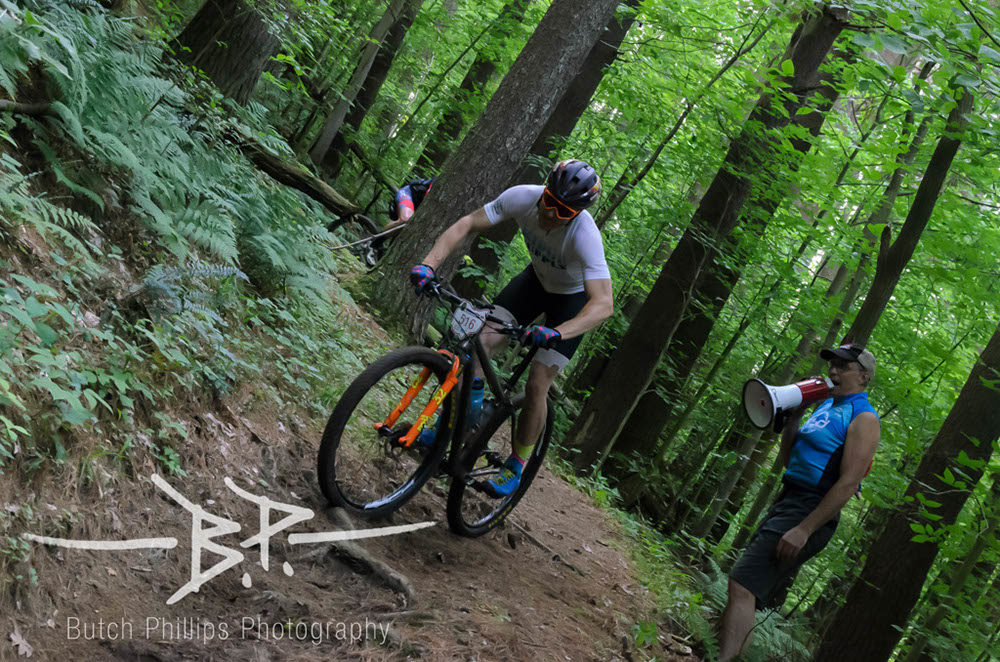 Peyton Randolph of Cyclist Connection finished second in 5:11:45.
"I knew it was going to be a good day when I entered the MSP single track behind 100m ss'er Dahn Pahrs. A few miles in, I felt fresh so I moseyed on by Dahn and tried to push the pace. Hearing Dahn cough, hack, and make all sorts of disgusting noises back there, I thought perhaps he was hurting a little? Unfortunately, I blew up on the covered bridge climb and Dahn blew right by before the first aid station. Fun while it lasted. Water bars this year were sloppy but so entertaining with the Ohio Knobby Side Down and Trailer Park hecklers present with mega phones and insults. Fun race made even better thanks to those guys and gals. Wilderness trails were once again in the best shape of the year. Rock garden was a sweet addition this year. Already looking forward to next year! A huge thank you to my wife Kayla, grandparents, and our puppy Nino who drove up to meet at certain points along the course to cheer us on! Thank you to Chumba USA who shipped me the sweetest USA-made titanium frame I've ever seen or ridden! Thank you to Ric at Cyclist Connection for ordering us up an endless list of parts/bikes and Ryan at Wheelie Fun bike shop for providing the best bike fit.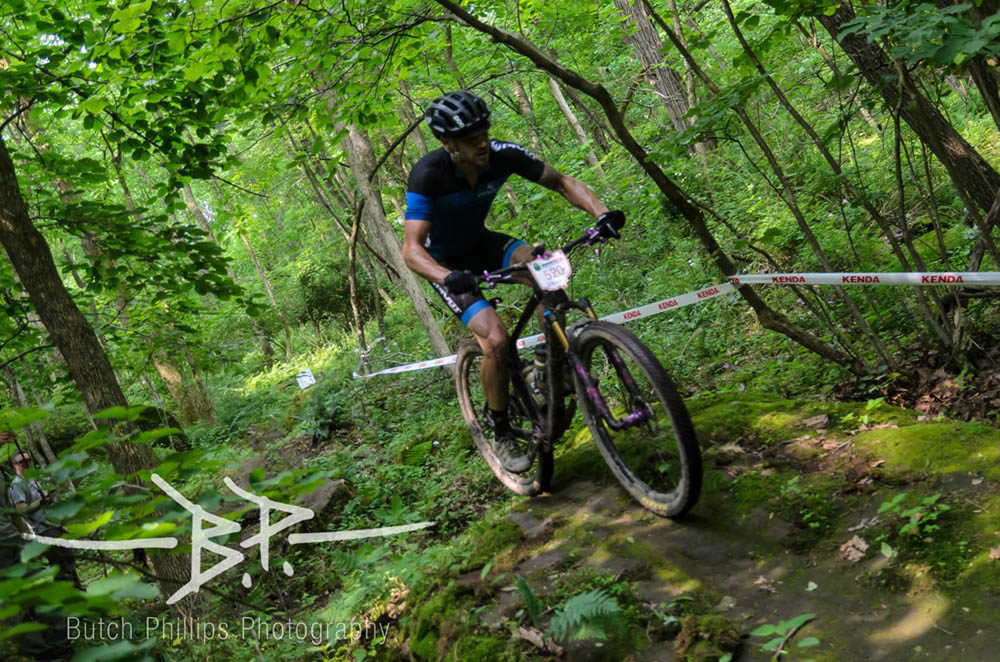 Finishing in third, Scott Williams of Dirt Rag Magazine, crossed the line in 5:22:04.
Masters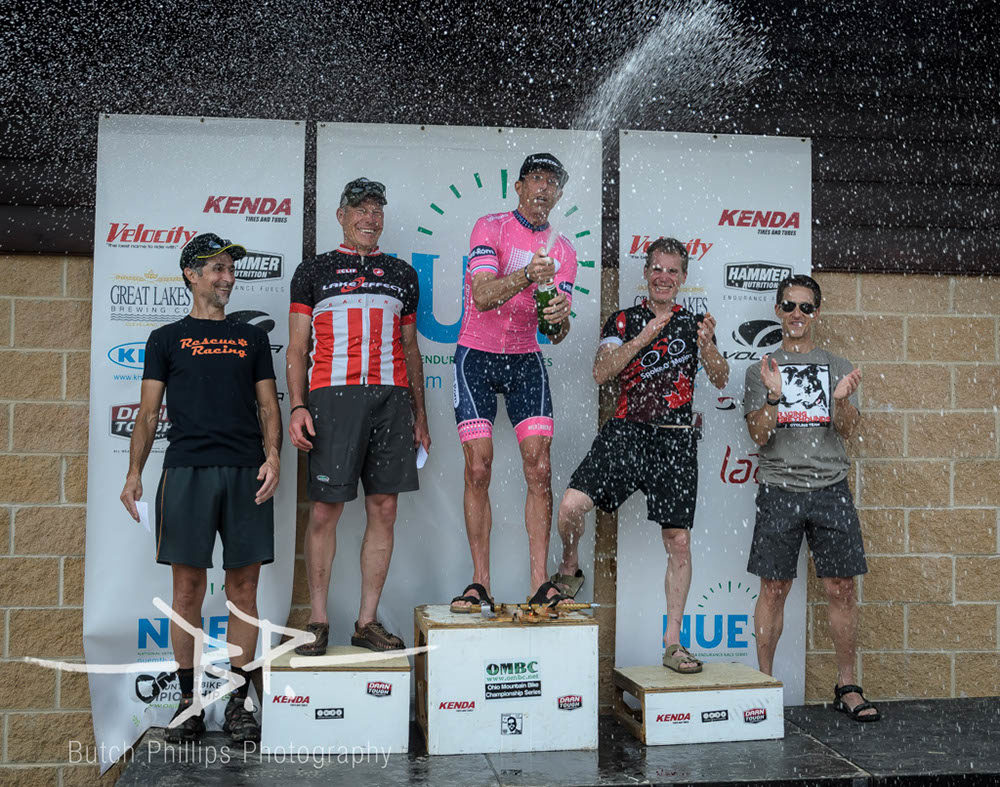 Simms takes the Masters WIN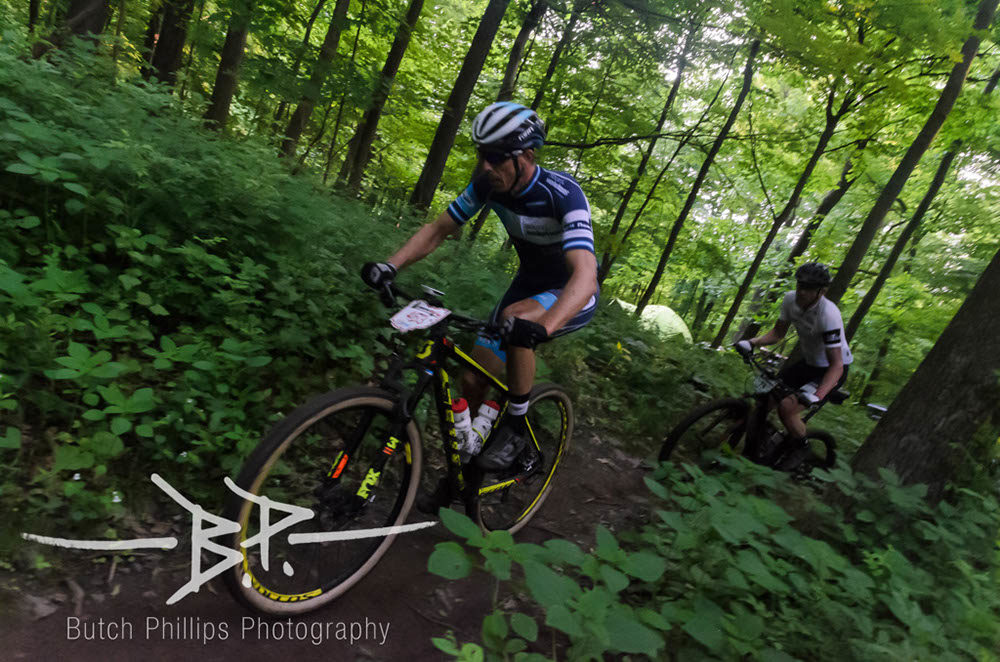 Kevin Simms of Sound Solution takes the Masters win with a time of 5:10:01.
"Thank You Mohican 100 for the epic race event! Travelling south from Canada to complete the race proved to be worth our while and then some! Glad to represent my sponsor 'Sound Solutions – Architectural Products' at this race!
I lined up right behind the pace truck and loved the hilly road start to spread us out. Although there were a few tire taps and handle bar rubs, I think everybody stayed upright. I moved with the front group, dropping into the single track in top 15 riders to secure some good flow with quality riders. Lotza positive morale among the racers and the park Loop was amazing!"
After 40–45 km, I Hit the gravel section hard, knowing Lots of people would use it to try and recover. Unfortunately I didn't have a soul to work with, spending lots of time in ghost bar position on the flats and steady on the climbs. Dropping back into the single track proved tough, especially the rock garden but amazing fans seems to keep you going!
The final single track was a solo mental battle, hoping I had stayed on course and fighting the fatigue of a long day. Rolled across 5:10 and was welcomed with a super fun atmosphere including beer, music and awards! Love the plaques! A race to remember and highly recommend it to anybody."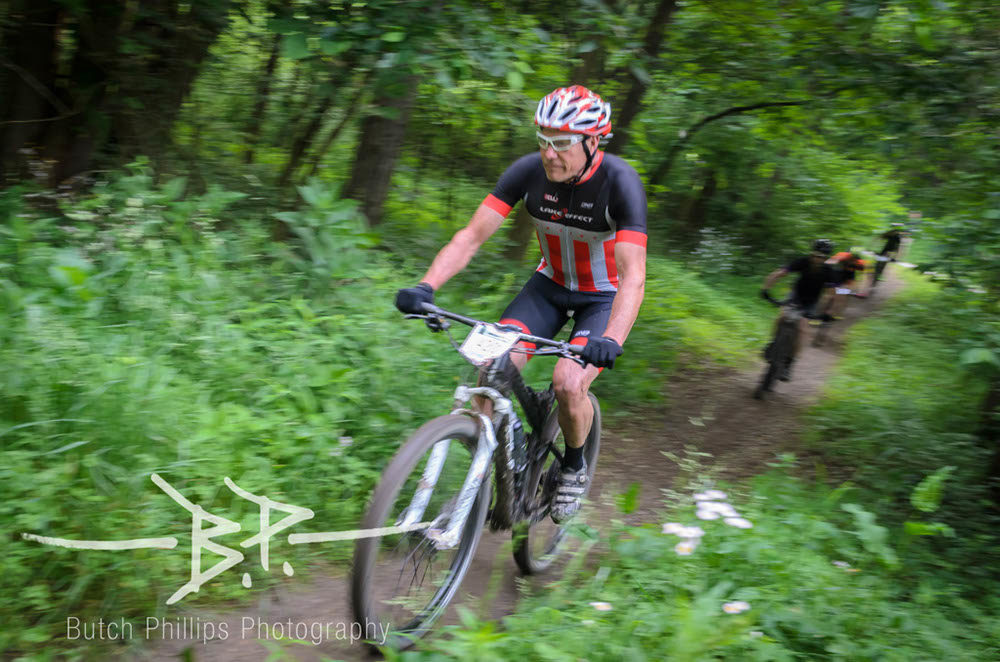 Thomas Franek of Team Lake Effects finishes in second place, 5:15:34. Paul Cooney of Spoke Omotion gets the third spot in 5:28:05.
"This was my first time racing the Mohican. I talked a couple of other Ontario boys from the Toronto area into registering, and we drove down in my RV to check out the trails (hills !) around Loudonville. Its one of my goals to get to all the races with the coolest names like "Mohican 100" !
We all get a bit stale racing local multi lap XC races on trails we have been memorizing for the last 30 years – so travelling and riding a big 100K loop on trails I've never seen before is exciting. Flying around blind corner after corner and just trusting you can read, react and trust your skills to keep the bike upright is such a fun way to race.
I started Mohican a bit harder than I should have …. but I was hoping that some fast wheels early on would help me get through the first couple hours with a good pace. After hour 3, I was it was all about pace management. Climbing steady, eating and drinking as much as I could to keep the cramps at bay. Thanks to all the awesome volunteers for managing feed stations and helping me restock bottles and food in under a minute at each aid station.I had no idea what place I was in…I just kept pedaling, suffering, drooling and hallucinating until I crossed the finish and heard the announcer saying "3rd place". I had to go back and high 5 him !! Sponsors: Spoke O'Motion bicycle shopPeter Kraiker photography"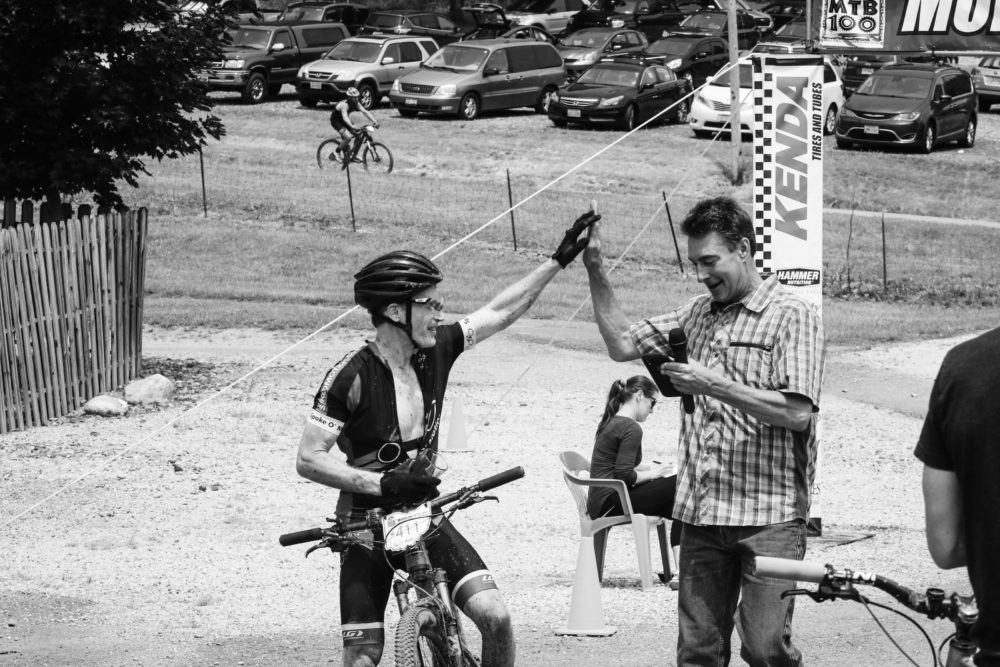 For full results CLICK HERE
Butch Phillips photo gallery CLICK HERE
Next up on the Marathon NUE Series is on July 13th in Carrabassett Valley, ME. CLICK HERE to register.