Cactus Cup Phoenix, AZ March 12-14, 2021
The 2021 Race season was in full swing last weekend with The Cactus Cup stage race hosting most of the US's 2021 Olympic hopefuls in Phoenix, AZ. The race format included a Time Trial, 40-mile XC race, and Enduro. Sofia Gomez Villafane (Clif Bar) who has spent the winter training in Tucson rode away with the overall after taking the lead in the 40-mile XC stage. The young Kelsey Urban had an impressive weekend with her consistency paying off for a 2nd overall. Erin Huck, Rose Grant, and Hannah Finchamp rounded out the women's GC podium. The desert got the best of Savilla Blunk, winner of the TT, and Haley Batten, winner of the Enduro, who both ran into mechanical issues during the XC race costing them spots on the GC podium.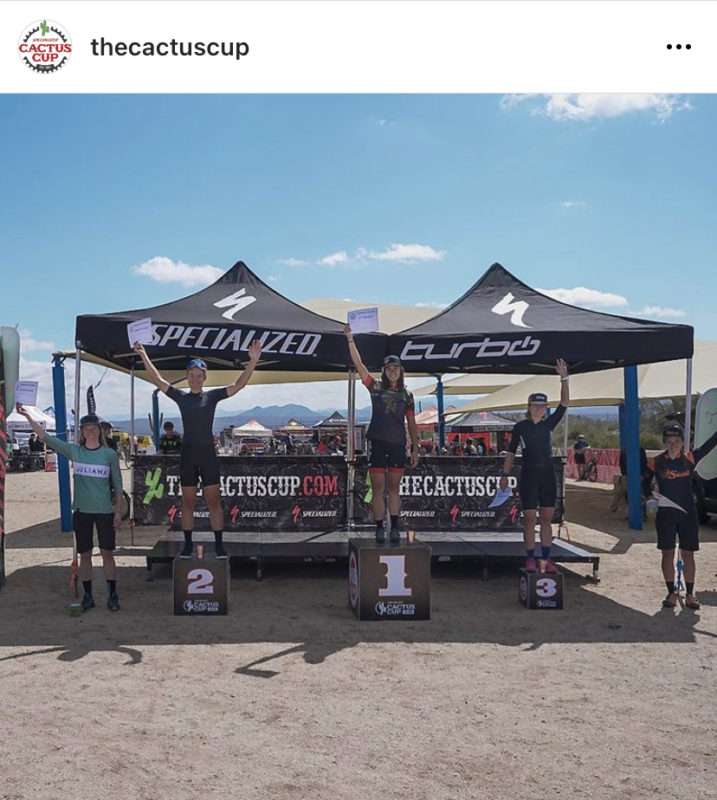 Sofia Gome Villafane 3:16:49
Kelsey Urban 3:17:48
Erin Huck 3:18:21
Rose Grant 3:20:55
Hannah Finchamp 3:20:58
Ruth Holcomb 3:23:30
Ruby Ryan 3:23:50
Gwendalyn Gibson 3:27:09
Amy Chandos 3:29:21
Alisha Welsh 3:32:48
Savilla Blunk
Amanda Felder
Haley Batten
Lauren Lackman
Caroline Mani
Nikki Peterson
In the men's race, Keegan Swenson (Santa Cruz) took the overall by only 18 seconds over Riley Amos. Cole Paton, Kyle Trudeau, and Daxton Mock wrapped up the GC top 5 with less than two-minutes separating first through fifth.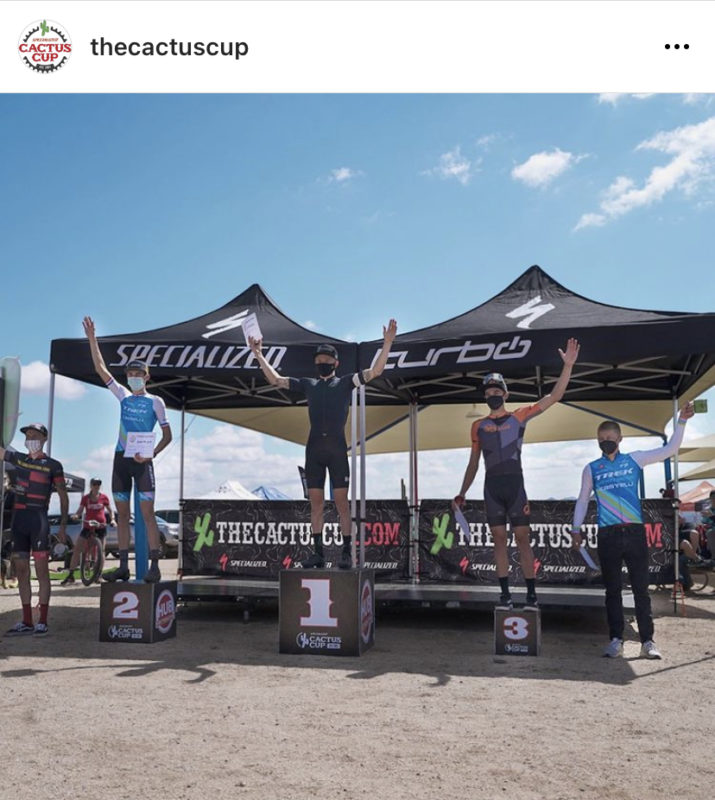 Keegan Swenson (Santa Cruz) 2:53:47
Riley Amos 2:54:06
Cole Paton 2:54:15
Kyle Trudeau 2:55:30
Daxton Mock 2:55:30
Tobin Ortenblad 2:55:41
Russell Finsterwald 2:56:02
Alex Wild 2:57:07
Tydeman Newman 2:59:49
Paul Fabian 3:3494
Bradyn Lange
Pavel Nelson
Matt Pike
Todd Wells
Cal Skilsky
Jared Becker
Tanner Thornton
Lars Hallstrom
Nicholas Taberes
Keriran Eagen
Troy Wells
Guy Leshem
Kellen Caldwell
Brian Scarbrough
Jimmy Smith
Lance Abshire
Andrew Clemence
William Dowling
Briand Gordon
Justin Martin
Eddie Anderson
Zack Villars
Vincent Davis
Christopher Blevins
Luke Lamperti
Henry Nadell
Jesus Vargas
Scott Arnold
True Grit Epic St. George, UT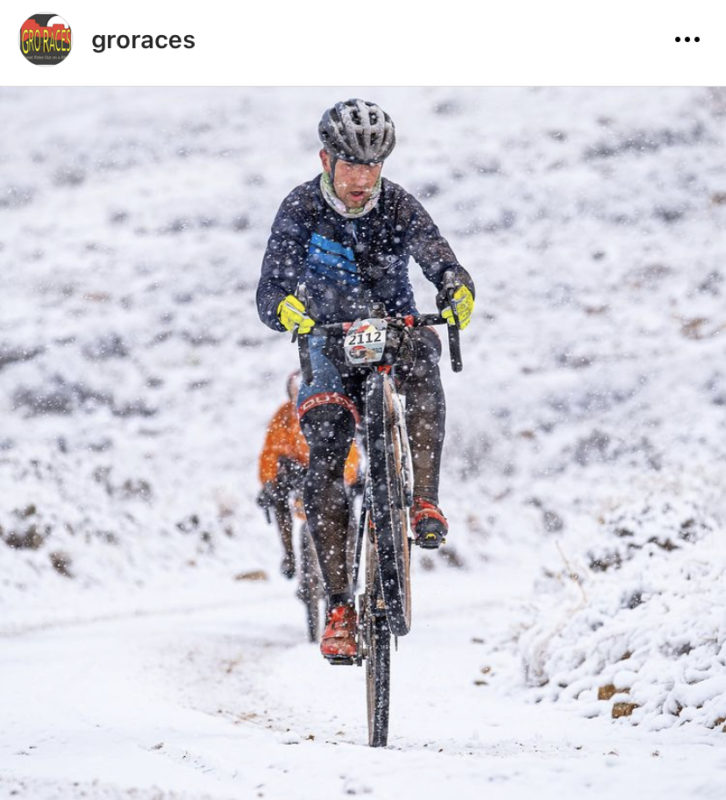 This weekend was supposed to be the True Grit Epic which includes racer's choice of a gravel ride, gravel race, or 100 or 50-mile mountain bike race on classic Southern Utah trails. Racers could also choose to participate in the Extreme Grit Gravel/MTB stage race that combines all three stages over three days. Sadly the weather had a different plan. Unseasonal cold, snow, and rain forced race promoters to cancel the mountain bike portion of the race.
Southeast Gravel: Gravel Battle of Sumter Forest Clinton, SC
Gravel Battle of Sumter Forest is the first race of a six race gravel series promoted by the popular Southeast Gravel. Liv Factory racer, Kaysee Armstrong bested Laura King by a mere 12 seconds over 75 miles of racing. Armstrong's winning time was 3:24:38. Tere Casas, Marjie Bemis, and Elizabeth Mccalley completed the top-5.
Kaysee Armstrong 3:24:38
Laura King 3:24:51
Tere Casas 3:35:54
Marjie Bemis 3:36:04
Elizabeth Mccalley 3:36:07
Annie Rambotham 3:36:08
Ava Sykes 3:38:22
Kim Pettit 3:41:58
Simone Berger 3:41:58
Rhylee Wittrock 3:45:23
Sierra Sims 3:45:27
Katy Sorrell
Madeline Pearce
Hannah Dickson
Nicole Mertz
Alexi Costa
Marni Sumbal
Madison Kelly
Alyssa Barrick
Carey Lowery
Genevieve Plum
Cara King
Hayley Barrick
Nina Machnowski
Scott McGill took the men's race followed by a sprint finish among Drew Dillman, Issac Bryant, Tim Coffey, and Michael Bissette. Former ProTour road racer, Bobby Julich, who was also in the sprint, placed 7th.
Scott McGill 3:11:54
Drew Dillman 3:12:00
Issac Bryant 3:12:03
Tim Coffey 3:12:07
Michael Bissette 3:12:08
Heath Dotson 3:12:09
Bobby Julich 3:12:10
Matt Moosa 3:12:19
John Croom 3:12:27
Parker Kyzer 3:13:55
Ted King
Kyle Tiesler
Dalton Collins
Elijah Johnson
Conley Wilhelm
Jaden Grimes
James Carney
Tyler Miranda
Nick Bragg
Bryan Glover
Jonathan Patterson
Ryan Johnson
Eric Fotd
Chris Tries
Tyler Clark
Zeb Ramsbotham
Blake Adams
Andrew Blackstock
Mile Root
Same Rideout
Osias Lozano
Brody McDonald
Giovanni Vasta
Erik Castillo
Gabriel Kenne
Nick Zambeck
Keith Mullaly
George Hincapie
Greg Junge
Stay tuned as MTBracenews.com continues to bring coverage of some of the most exciting events.