Written by: Jen Toops and Anthony Toops
Stage race sponsors include: Lauf, Enve, TrustCache, and Giordana
New for 2020, the Extreme Grit Stage Race, was an event most won't forget any time soon.  The three day event put on by GRO races took place March 12th-14th near St. George, Utah and provided some tough conditions for racers.  Stage 1's sunshine quickly turned into heavy overnight rain showers for stage 2's gravel race that lasted until the morning of stage 3.  

Stage 1- Self supported untimed MTB or gravel ride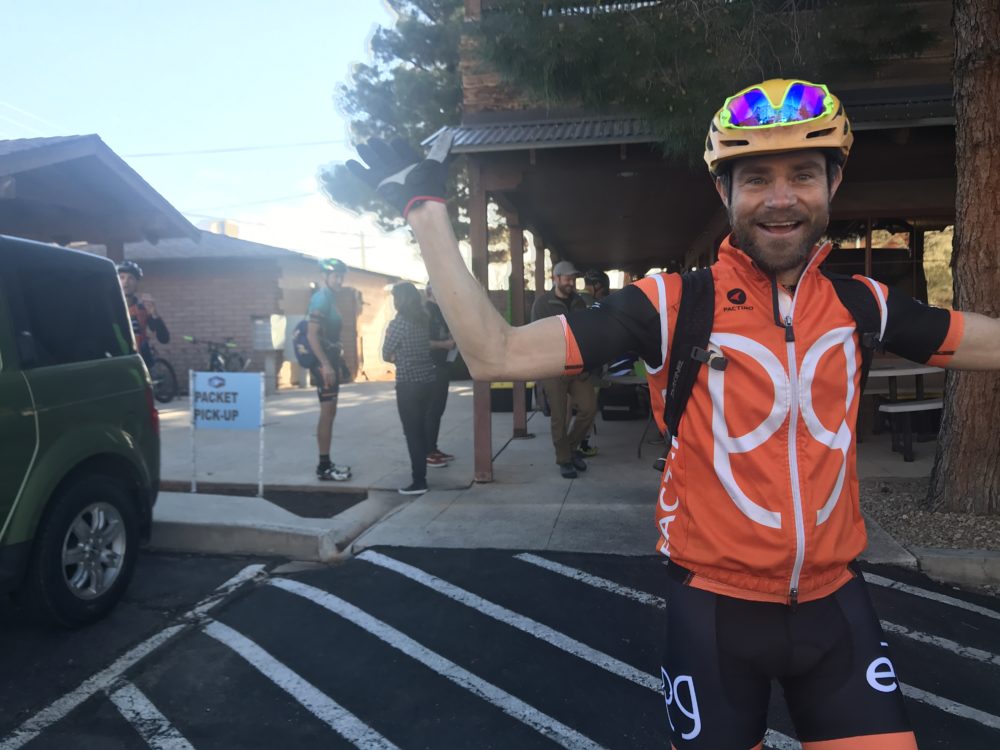 Stage 1 was a self supported 45 mi gravel/mtb route which left from Red Rock Bicycle shop in St George.  Riders were required to check in before and after the stage to get a 10 point credit towards the overall general classification. The route climbed north-east of town on gravel roads with breathtaking views and some fun single track at the end if you chose.  The weather was perfect… but not for long
To watch stage 1 video CLICK HERE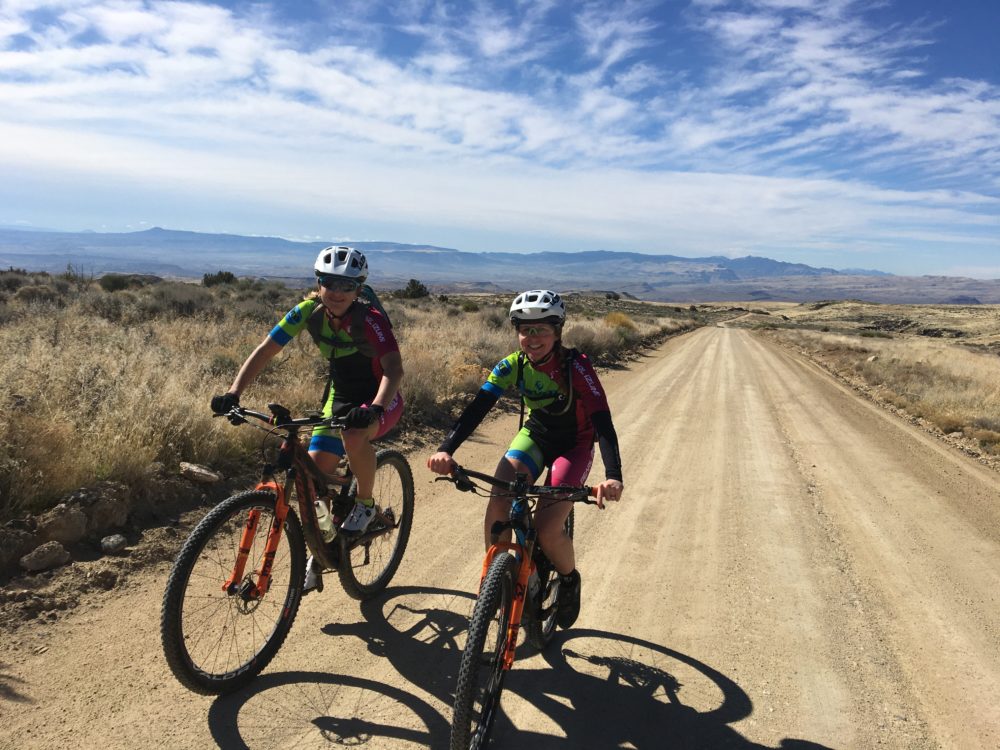 Stage 2- True Grit Gravel 84 mi course (shortened to 44mi due to weather)
With the lots of rain overnight and into the start, stage 2's gravel race was slated to be a brutal day on the bike. Temps in the 40's and not a dry track anywhere to be found; racers had to harness their grit and determination to get this one done. Due to the weather, Fortunately (or unfortunately) the stage was shortened to 44mi for rider safety. The portion cut out would've had racers heading into some remote areas near Motaqua and with the conditions, the race director decided to shorten the stage. The diversoin had racers head down HWY 91 back to Santa Clara. After seeing frozen finishers come in, I don't think anyone was complaining about the mileage cut.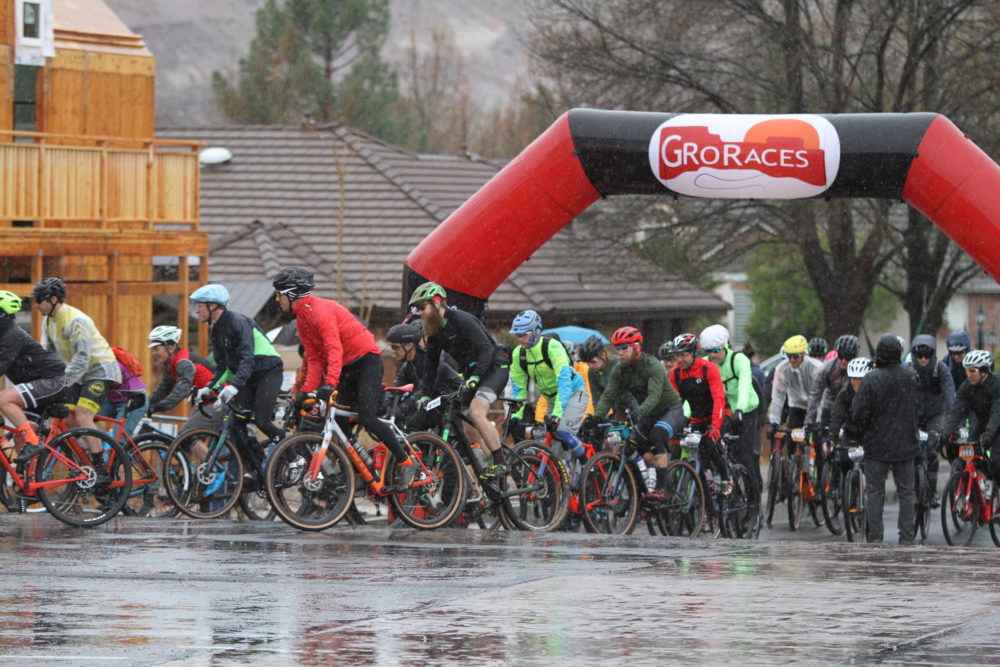 A close race in the women's pro/open gravel epic with stage racers taking the top three spots and only 3 points separating them going into the final stage. Allyson Sepp took the win with a time of 3:59:08 and earning 600 points for the overall. Sparky Moir finished only 26 seconds back taking the second step with a time of 3:59:34. Rounding out the gravel podium was Suzie Livingston coming in at 4:12:10.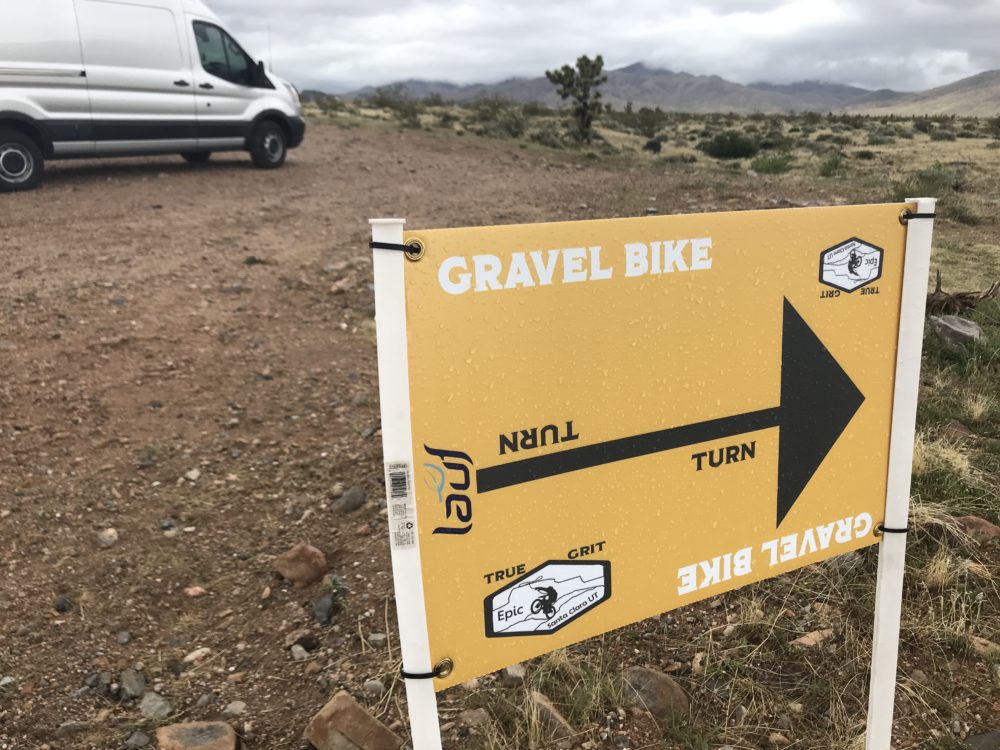 Stage racers in the open/pro men's division, dominated stage two taking the top seven positions. A close finish between the top three but taking the win was, Mathieu Bélanger-Barrette, finishing in 3:16:02. Second place went to Spencer Johnson, 3:16:05. Timothy Rugg 3:16:08. This will be a very close race heading into the final stage with only 3 points separating the top three.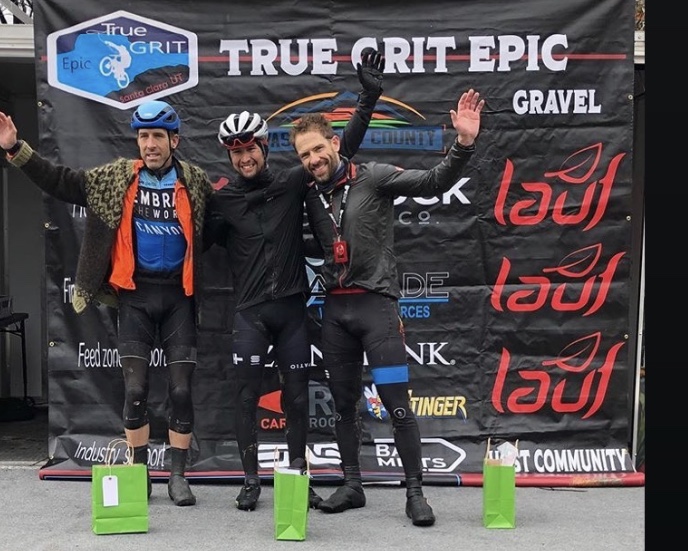 Singlespeed stage racer Josh Kunz took the gravel win with a time of 3:52 and putting him in the lead going into the final day of the stage race. Aaron Label, who wasn't in the stage race, took second with a time of 4:29:15. Stage racer Dominic Cilento took third with a time of 5:02:39.
A large field of masters men started the gravel epic. Two races not in the stage race took the top two steps on the podium. Taking the win was Preston Edwards finishing in 3:22:22 and Daniel Hoopes taking 2nd with a time of 3:32:01. The only stage racer to make the podium was Todd Tanner crossing the line in 3:37:00 and earning 598 points. Mark Llinares was the next stage racer to finish placing 5th and Jeff Sumsion took the 6th place spot. Only a few points separate the racers heading into the final stage.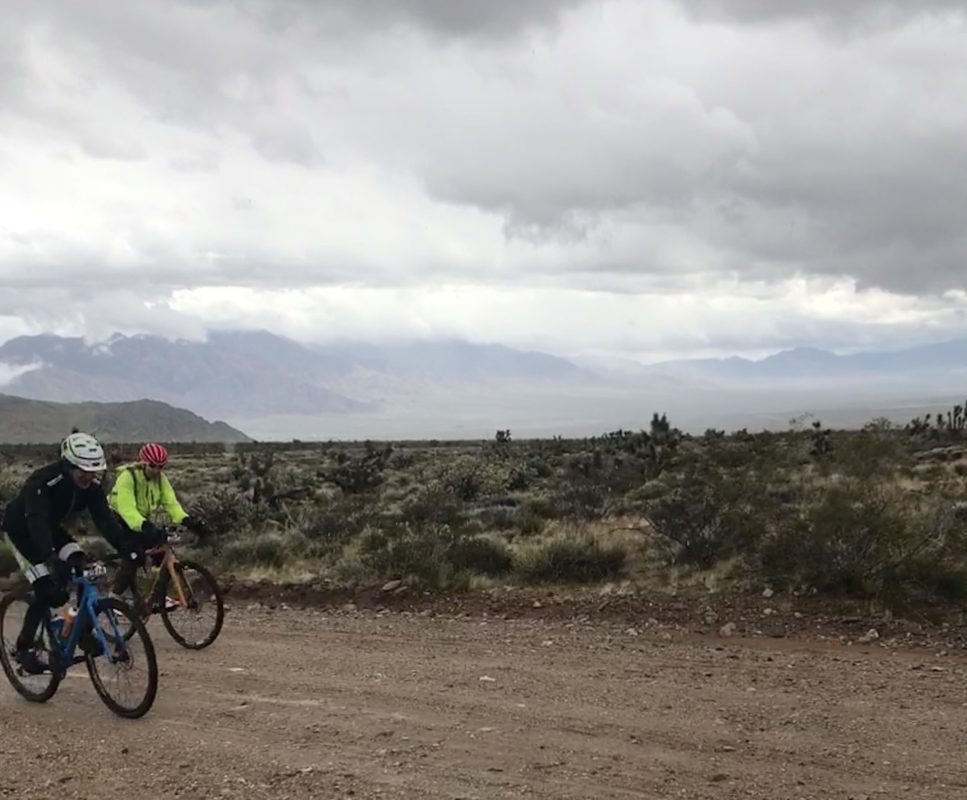 Kathy Judson from Colorado finished with a time of 5:31 taking the lead for the women's masters division.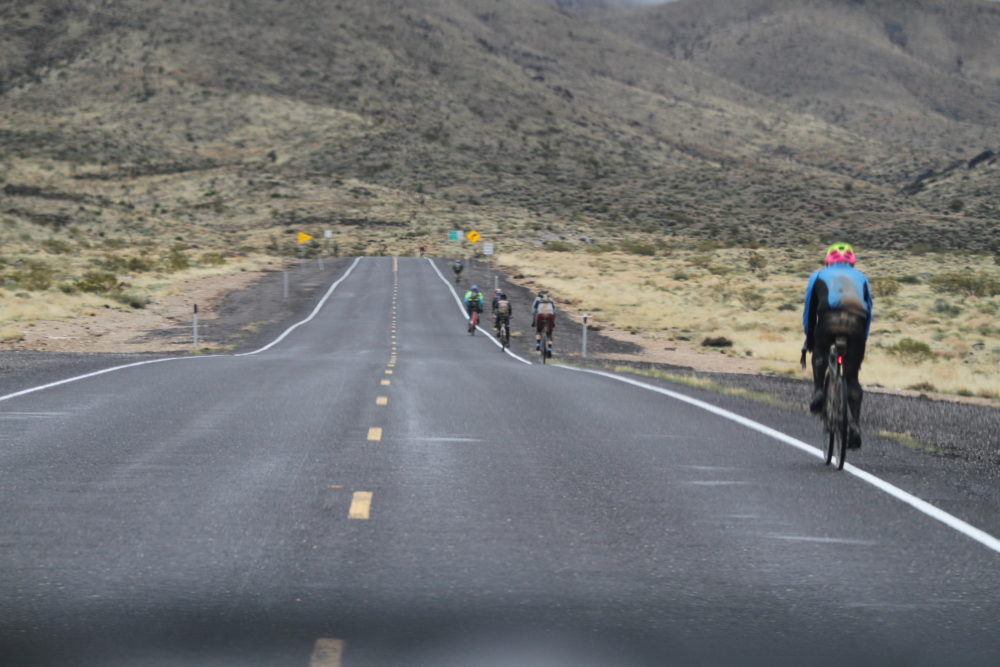 Stage 3- True Grit Epic 50 mile MTB
Saturday was stage 3 and the original True Grit MTB course was on tap.  There was plenty of debate about trail conditions before the start but the race director reassured everyone that the single track was in great shape, but there was mud on some road sections in the first 10 miles.  Some mud was right!  Those that decided to try and ride though the quagmire they soon found themselves grinding to a halt.  Their wheels and bikes were completely packed with a concrete-like mud that snapped off a few derailleurs and cause some dnf's before the race really even started.  The best option was to pick your bike up before getting into the mud and just walk (and find a puddle soon after to wash your shoes). 
Even walking on the muddy fire roads was a challenge

Racers quickly finding out they needed to carry their bikes on muddy roads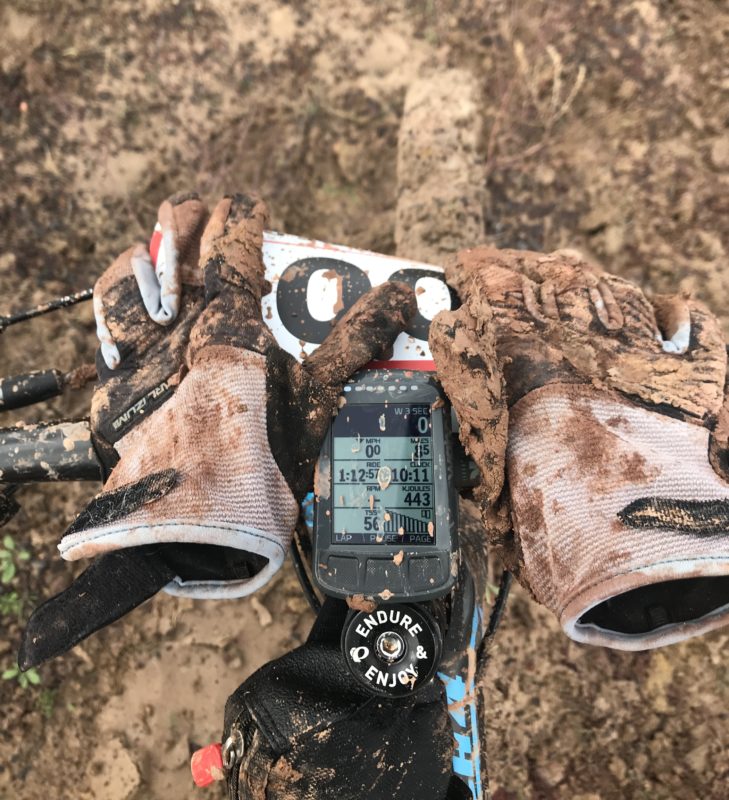 The singletrack on the other hand was in primo shape!  There were a few puddles here and there but nothing like what was expected in the pre-race debates.  Race director Cimarron is a local and knows the trails well so her info about the singletrack conditions was accurate.  Everything was fast and hard back and if you could get past the mud roads, you were rewarded with one of the best days out there.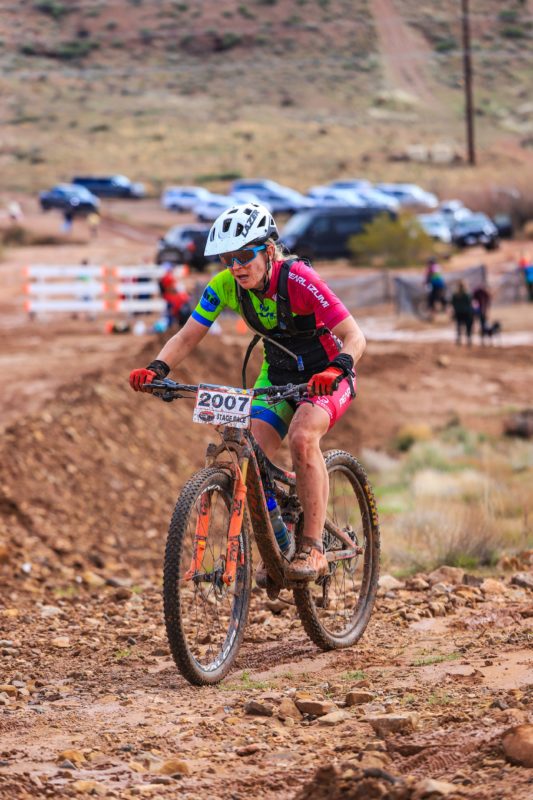 Stage racer, Marlee Dixon (Pearl Izumi/Pivot Cycles), pulled out of stage 2 due to weather conditions to focus on Saturday's 50mile MTB race. Unfortunately this took her out of the running for the overall stage race, but paid off as she took first place in the women's pro/open division, with a time of 4:42:09. Taking second place, was non-stage racer, KC Holley, finishing 2nd at 5:03:20. Stage racer, Sparky Moir (Pivot Cycles/MRP/Ergon) started second place in the overall stage race standings and finished stage 3 with a time of 5:08:29. Allyson Sepp (Black Diamond Apline Lodge) was the next stage racer to finish crossing the line in 8th place with a time of 5:24:48.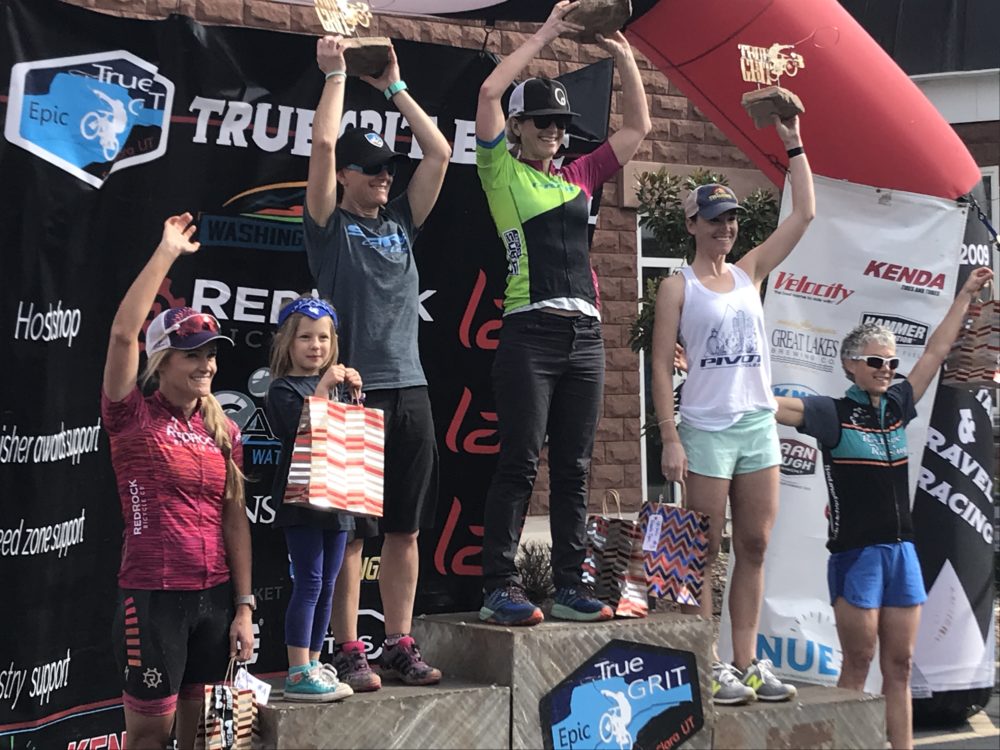 In the men's pro/open division it was non-stage racer Brennon Peterson who took the 50 mile MTB win an impressive time of 3:33:20. After a win in the gravel race yesterday, stage racer Mathieu Bélanger-Barrette took 2nd place finishing in 3:56:01. Taking the third place spot, was non-stage racer Spencer Glasgow crossing the line in 3:59: 02. Stage racers Anthony Toops finished 4th and Spencer Johnson finished in 6th place.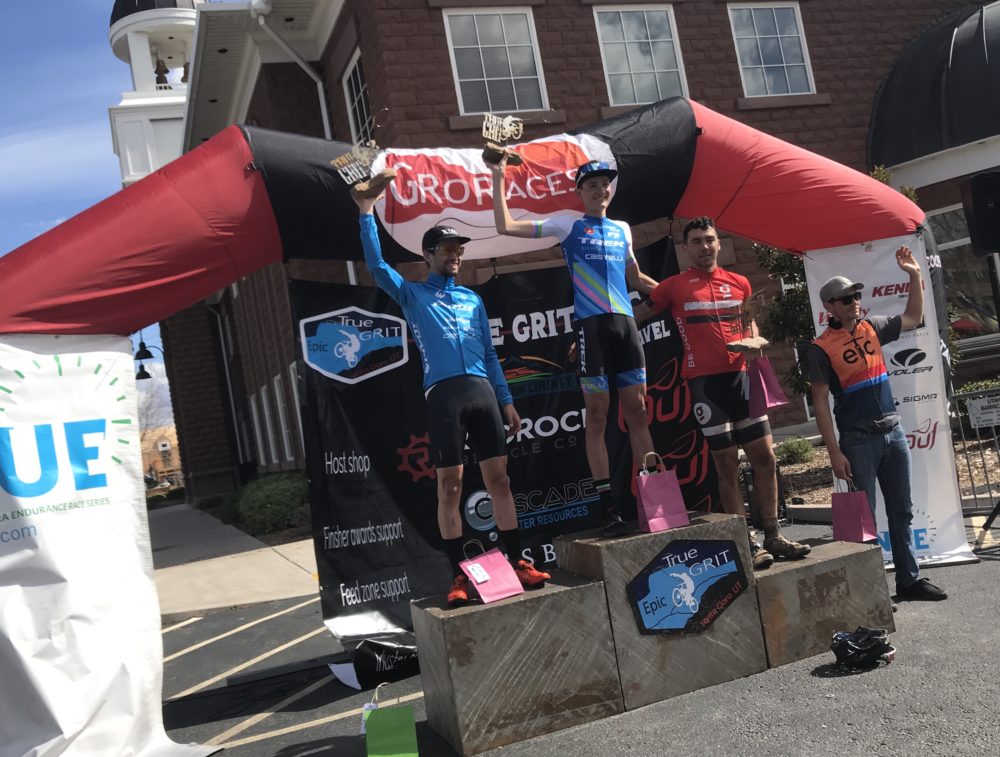 Taking the singlespeed win was stage racer, Josh Kunz (KSD), finishing in a time of 4:38:25. Non stage racers Driz Cook and Stve Ipsen finished 2nd and 3rd place. Stage racer Dominic Cilento finished stage 3 in 5th place.
The masters men's race was close with non stage racers taking 1st and 2nd. Mike Gaertner took the win, 4:14:30 and Andy Compas finished 2nd, 4:18:06. Stage racer Dave Harris took the 3rd position finishing in 4:20:06. Other top stage race finishes include: Todd Tanner taking 5th place and Ted Peddy finishing in 7th.
Taking the top three steps in the masters women's division were non-stage racers. 1st place Donna Winters 6:03:06, 2nd Christine Graham 6:20:03 and Third Theresa Morningstar 7:44:46. Stage racer,Kathy Judson, from Arvada, CO finished in 4th place with a time of 8:08:15.
Overall True Grit Epic stage race results
Out of the 9 registered to start the women's open/pro division only two ladies finished all 3 stages. Taking the overall win was Sparky Moir with a 2nd place on stage two and a third place on stage 3 totalling 1207 points. Finishing a close second was Allyson Sepp with 1203 points.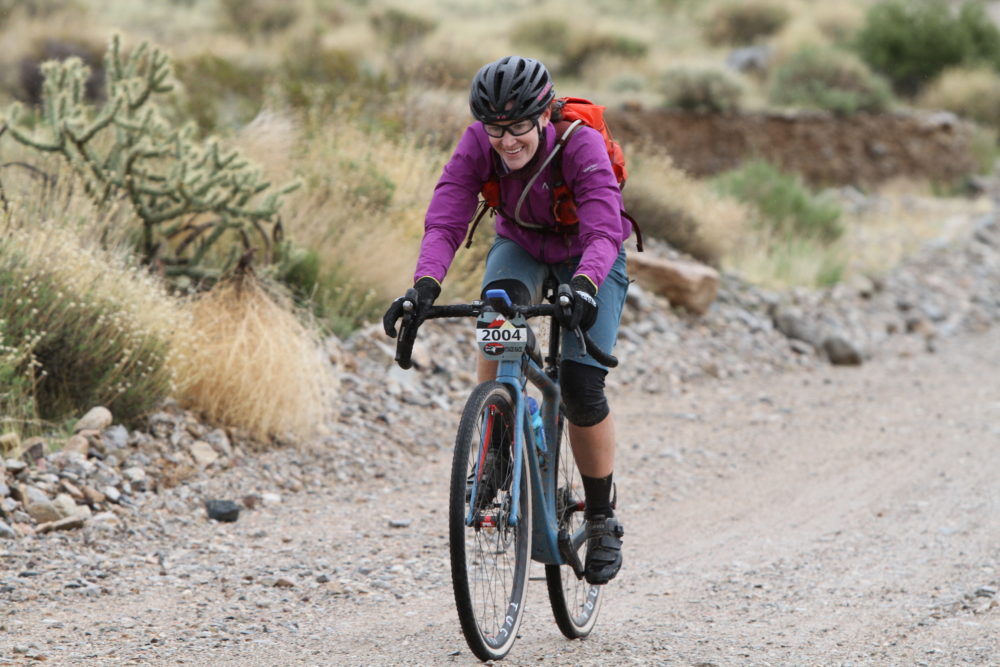 In the men's open/pro division, it was Mathieu Bélanger-Barrette taking the overall win, with a 1st place on stage 2 and a 2nd place on stage 3 totaling 1209 overall points. Timothy Rugg took second with combined points of 1196. Stewart Goodwin was a close third totaling 1192 combined points.
Josh Kunz pulled away with the singlespeed win, taking a 1st place finish in both the gravel and MTB stages earring a perfect score of 1210 points. Dominic Cilento took 2nd place with 1204 points.
In a stacked master men's field, Todd Tanner finished 1st, totalling 1204 points with a 3rd place on stage 2 and a 5th on stage 3. Dave Harris finished 2nd overall with 1199 points, and Jeff Sumsion 3rd with 1196 points.
Kathy Judson was able to finish all three stages earning the win in the masters women's division.
For full stage race results CLICK HERE