Written by Jen Toops
The 2020 True Grit Epic put on by GRO races takes place March 12th-14th near St. George, Utah. Southern Utah offers up some world class desert mountain biking and for many, a chance to get away from the winter blues. This destination has no shortage of magnificent desert views, rock gardens, sand, technical climbs, and challenging descents. As always, True Grit serves as the NUE Series opener with the 50 mile (marathon) an 100 mile (epic) options along with some new categories for 2020.
New for 2020 is the Extreme Grit Stage Race.  It's for those looking for the ultimate challenge and includes 3 days of back to back riding.
Day 1: A self supported 40 mile ride (MTB or gravel)
Day 2: True Grit Gravel course
Day 3: True Grit Epic 50 mile MTB

If gravel is more your style, the True Grit Gravel Epic doesn't fall short of grit either! The course is 84 miles, 80% off road, with 9000 ft of climbing.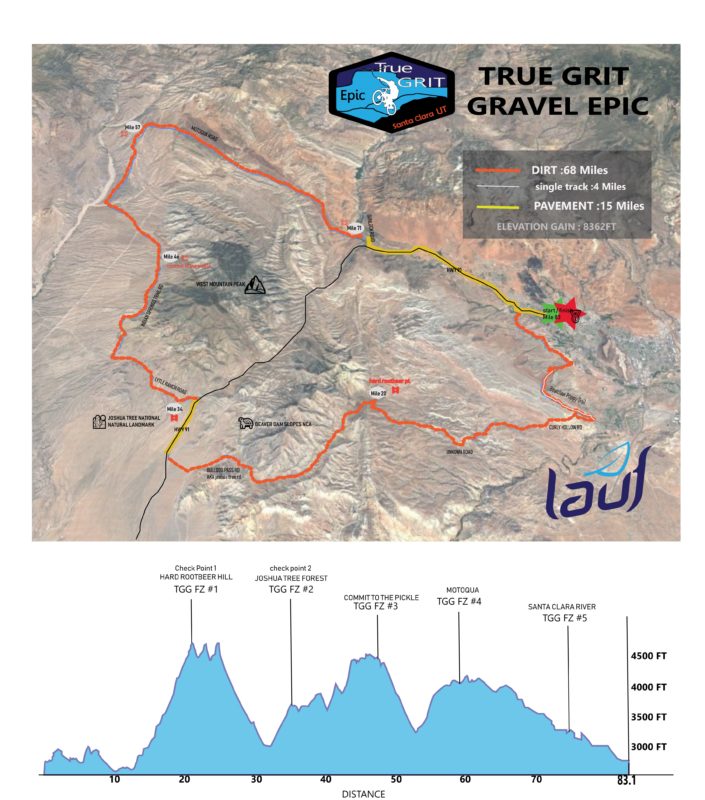 Not up to the challenge of racing 3 days or skinny tires? There are plenty of other options to choose from: NUE Epic 100 , NUE Epic 50, Relay (25), or the Challenge 15 mountain bike events. There are lots of vendors set up at the finish and fun for the whole family!
Want to join in on the fun? Get registered HERE