Written by: Marlee Dixon & Jen Toops
May 24, 2019
Coopers Gap was Stage two of the Trans-Sylvania Mountain Bike Epic and was the biggest day of the week with thirty-five miles and about five thousand feet of elevation gain. The day started on the road as racers left camp and headed into Rothrock state forest. The course included some road/gravel sections and the dreaded still house climb but was mostly all single track with trails including: linger valley, peep and deer tick. Some exhilarating descends on the course included: long mountain, sassafras and no name. It was a beautiful warm sunny day for a long day on the bike.
Men's Open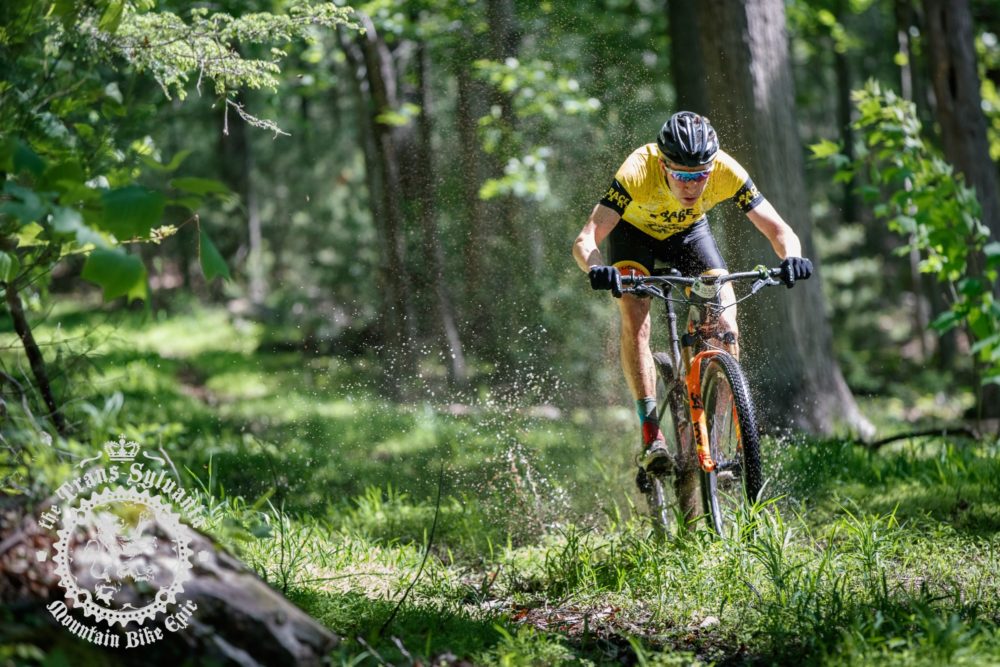 Bryan Lewis (Cutaway) charged hard at the start of stage two and Jeremiah Bishop (Team Topeak) was able to hold his wheel while Kerry Werner (Kona/Maxxis) fell off the lead group. After Bishop had to stop for a stick in his spokes he thought he had been dropped by Lewis on a downhill. Unfortunately Lewis took a wrong turn and bishop was able to make a break away before going into Deer Tick trail.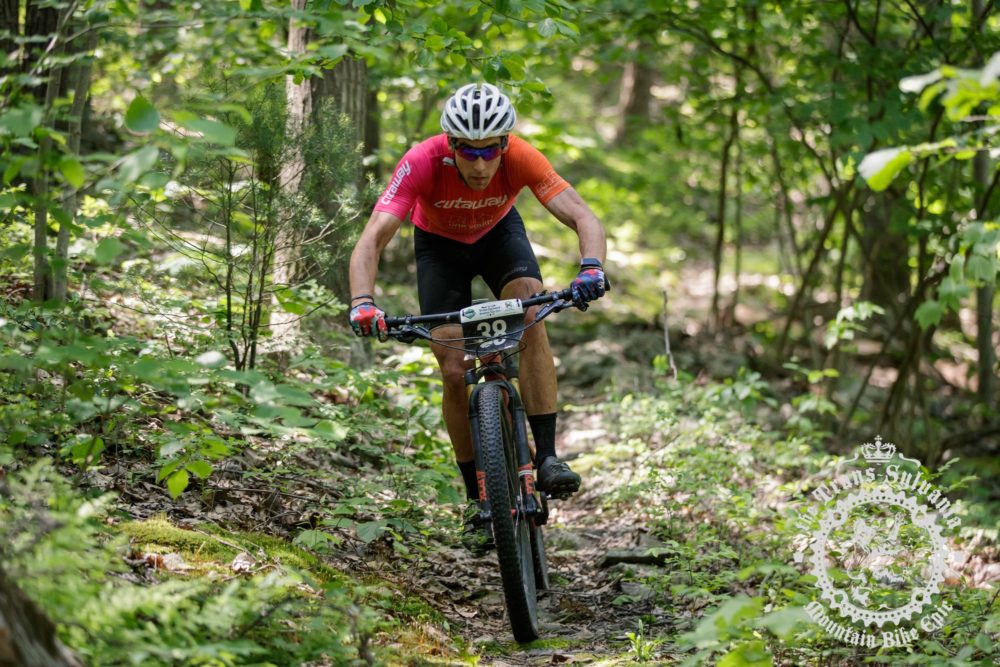 Bishop took the stage 2 win in a time of 2:54:21. Bishop goes into Stage 3 with around a 90 second lead in the GC. Lewis finished the stage in 2:55:57 and Kerry Werner third 3:05:43 and both holding their positions in the GC.
Women's Open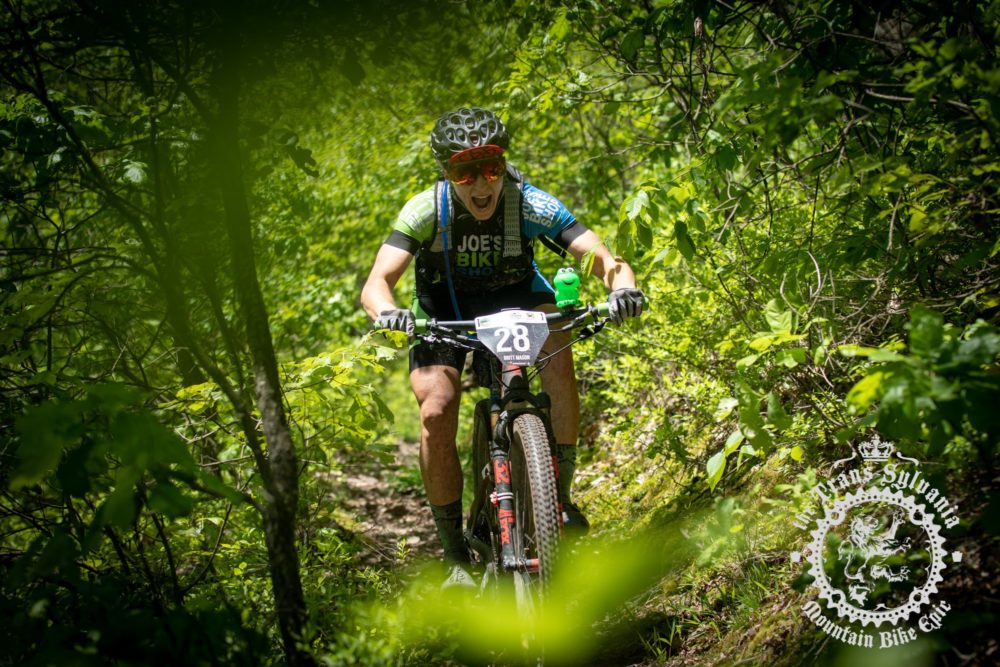 In the womens race, Carla Williams (CarboRocket) had a lead of over ten minutes starting stage two. After an unfortunate wrong turn and a crash, she finished the stage in second with a time of 3:54:08; still holding on to the GC lead.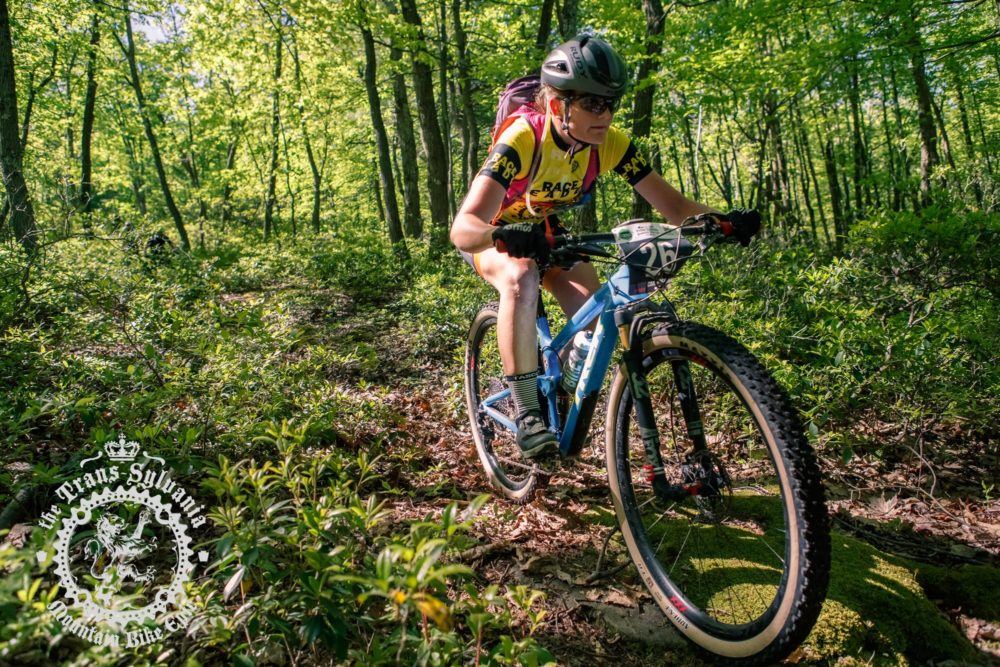 Britt Mason (Joes Bike Shop) rallied back after her rough start on day one and made up some time on the technical downhills. She took the stage win finishing in 3:49:33 and moving into 2nd in the GC. Marlee Dixon (Pearl izumi/ Pivot Cycles) finished the day in 3rd in 3:57:01. Dixon moves into 3rd in the GC.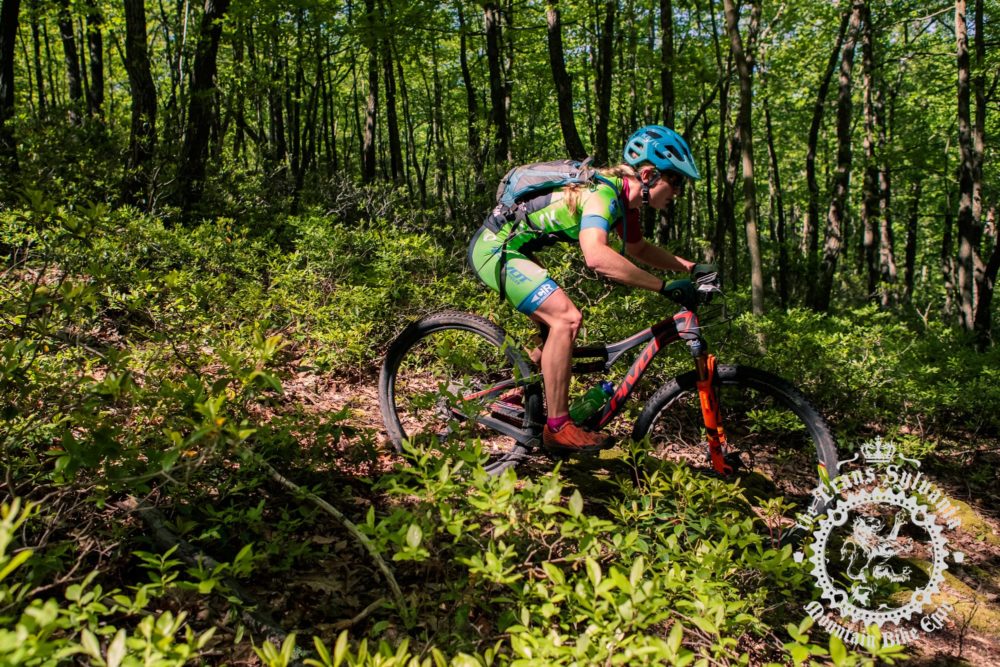 For Stage two results CLICK HERE
Photo credit: @iconmediaasheville & @bruceBuckley