After the TSEpic was canceled in 2018, the race has been brought back thanks to the new race director Ryan Fulton of Trans-Sylvania Productions. The TSE is held in Spring Mills, PA at a local scout camp aka "Single track Summer Camp", where the trails are know for their rugged east coast rocks. Racers can choose between a 5 or 3 day race and are allowed to camp for free.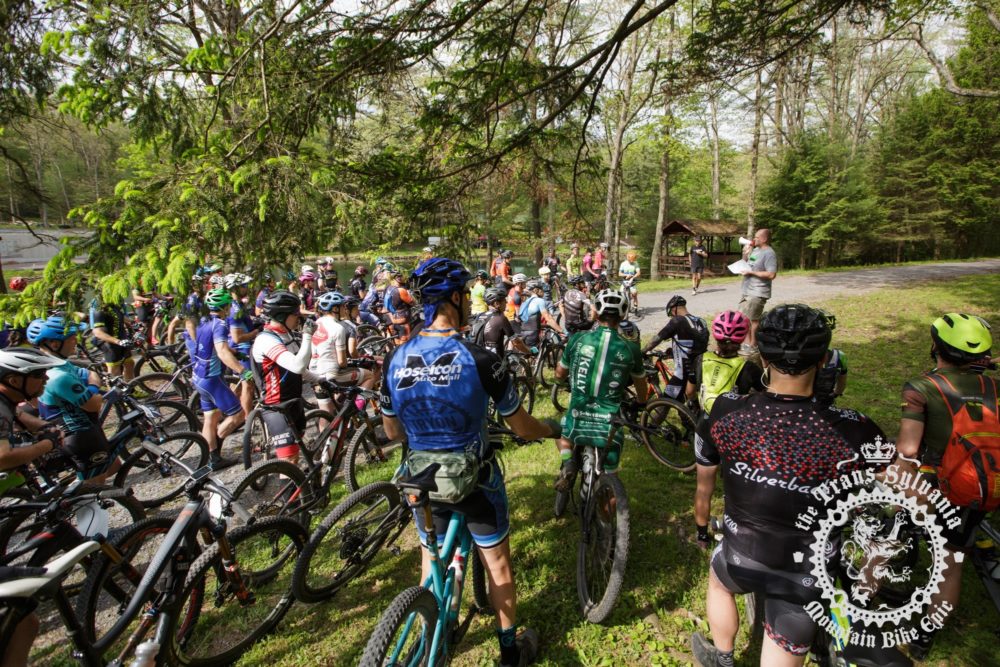 Stage one of the TSE was Poe Valley and started from camp. Racers climbed 3208 feet in 30 miles. The weather was a perfect cool sunny day until the skies opened up on some of the racers. It was a mix of rocky old school singletrack and gravel roads with beautiful vistas.
Men's Open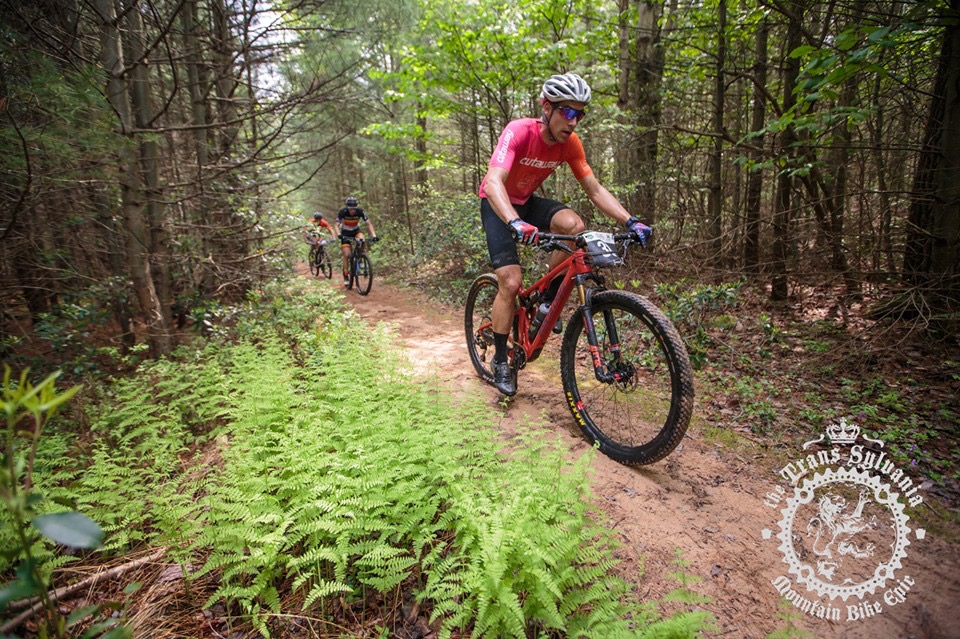 In the open men category a leading group formed of Kerry Werner (Kona/Maxxis), Bryan Lewis (Cutaway), Jeremiah Bishop (Team Topeak) and John Petrylak (Endeavor Cycles/ESI). Bryan Lewis made several attacks throughout the stage. Jeremiah Bishop was able to bridge the gap on the last attack near the finish. Lewis and Bishop rode the last several miles together until it came to a sprint at the finish. Bishop took the stage win with a time of 2:08:54:26, Lewis came in second at 2:08:54:38, and Werner took the third spot in 2:09:21.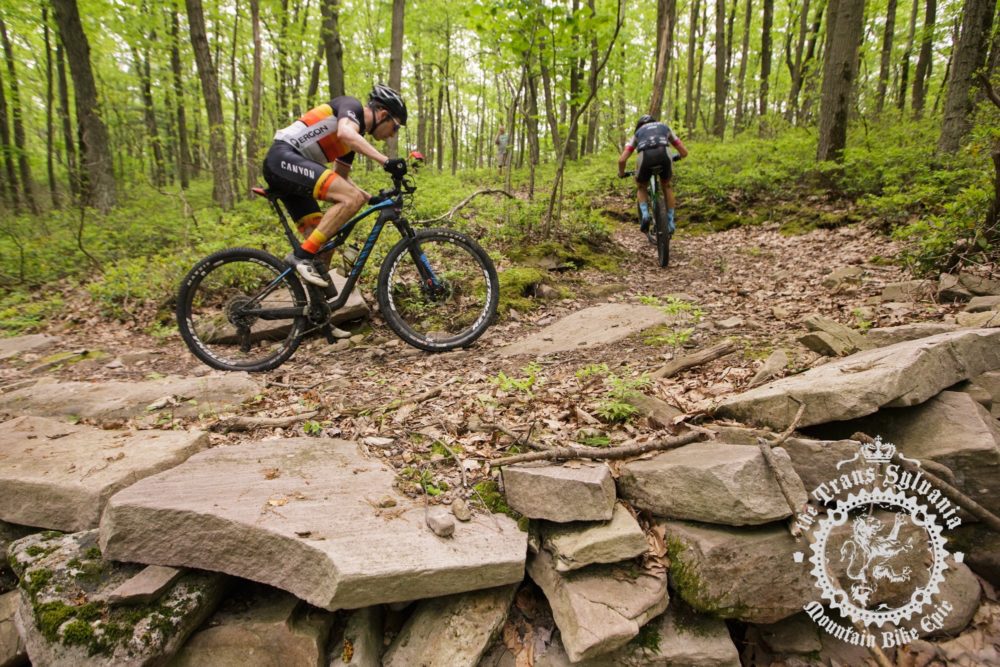 Women's Open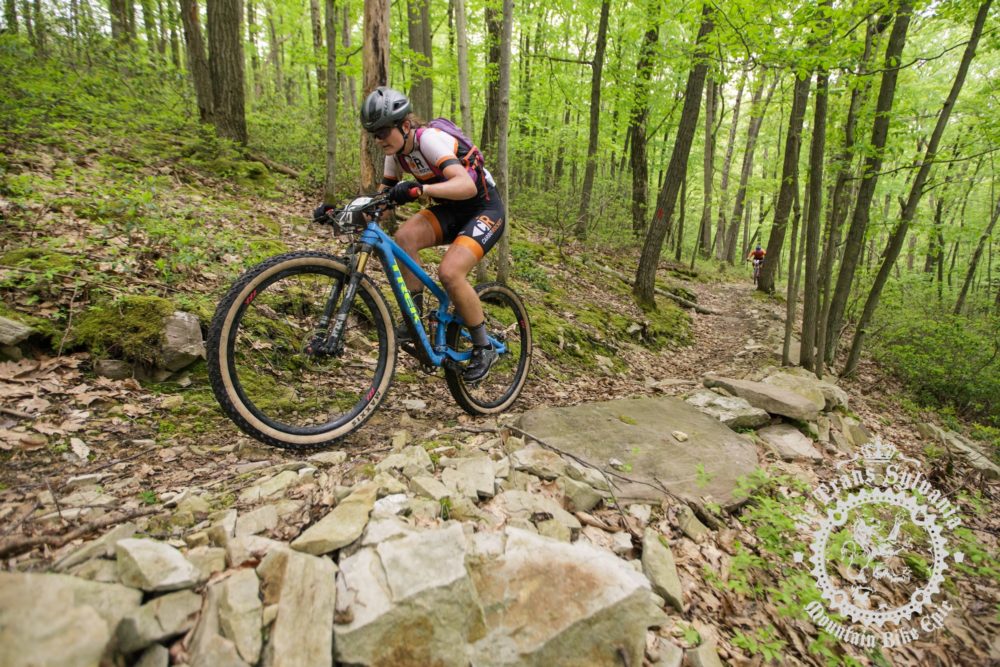 In the open Womens category, Carla Williams (CarboRocket) took the lead from the start and continued to gap the other women on the first climbs and gravel sections . She held the lead until the finish crossing the line in an impressive 2:28:36. Behind her, Marlee Dixon (Pearl Izumi/Pivot Cycles) pushed hard but had some mechanical issues on the technical singletrack finishing 2nd in 2:39:43. Just a minute back and taking third place, was Julia Thumel at 2:40:36. Britt Mason (Joes Bike Shop) started strong but after a flat she finished 4th in 2:41:18. This is a very competitive field with 4th-6th place all within minutes of the podium and should be an exciting race to follow this week.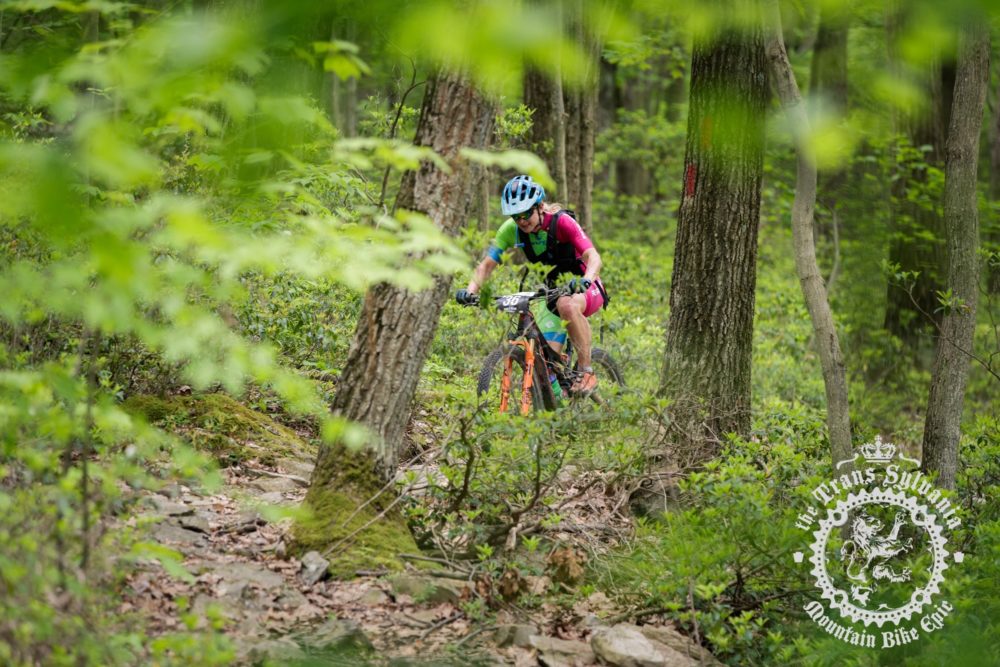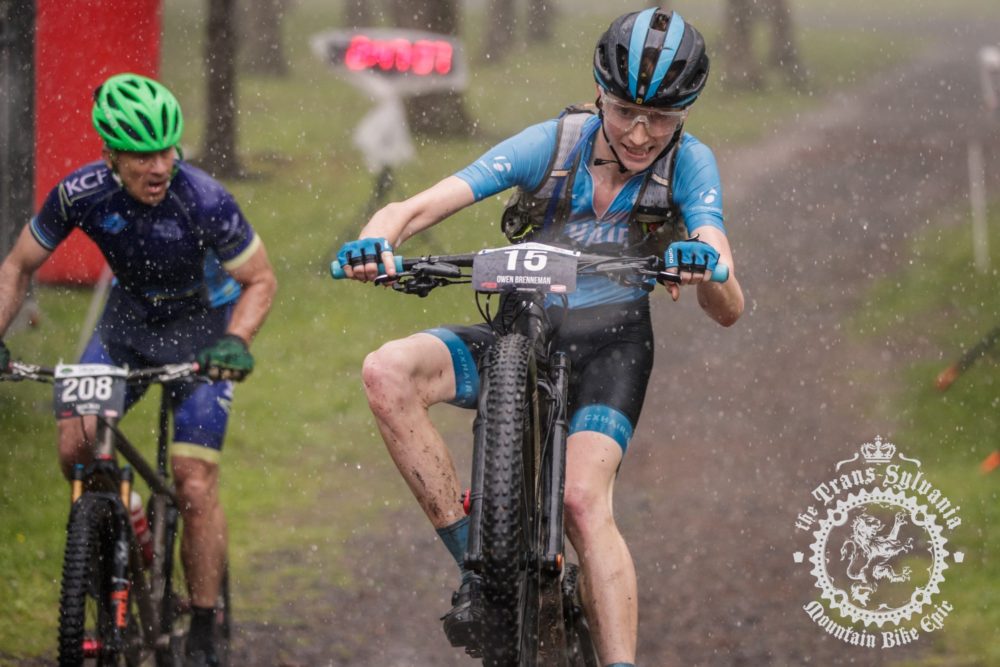 For full stage 1 results click HERE
Written by: @jentoops
Photos: Bruce Buckley