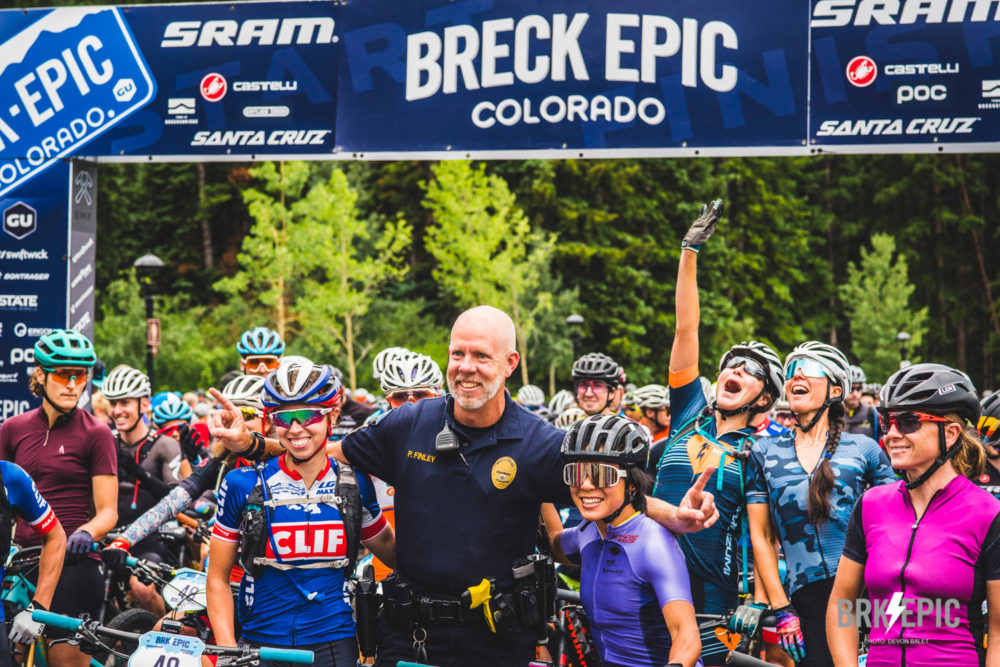 Chilling rain storm tests hungry field in Stage 1 of the Breck Epic in Colorado
By Devon O'Neil
Keegan Swenson made a dominant statement in Sunday's rain-hammered Stage 1 of the Breck Epic. The 25-year-old national XC champion, who cracked the World Cup top 20 this summer, made his move on the grueling and extra greasy Little French climb. Early leader Geoff Kabush had fallen off the pace (then flatted, fading to 20th), and Swenson turned a 10-second gap over Colombian stage-race veteran Luis Mejia and U.S. marathon champion Russell Finsterwald into a 2-minute, 42-second advantage by the finish.
"I realized I was slowly gapping those guys, so I just twisted the throttle a little more," said Swenson, a first-time Epic competitor who is using the race to earn points toward a potential 2020 Olympic birth. He finished the 36-mile stage in 2:41:51, with Finsterwald three seconds ahead of Mejia.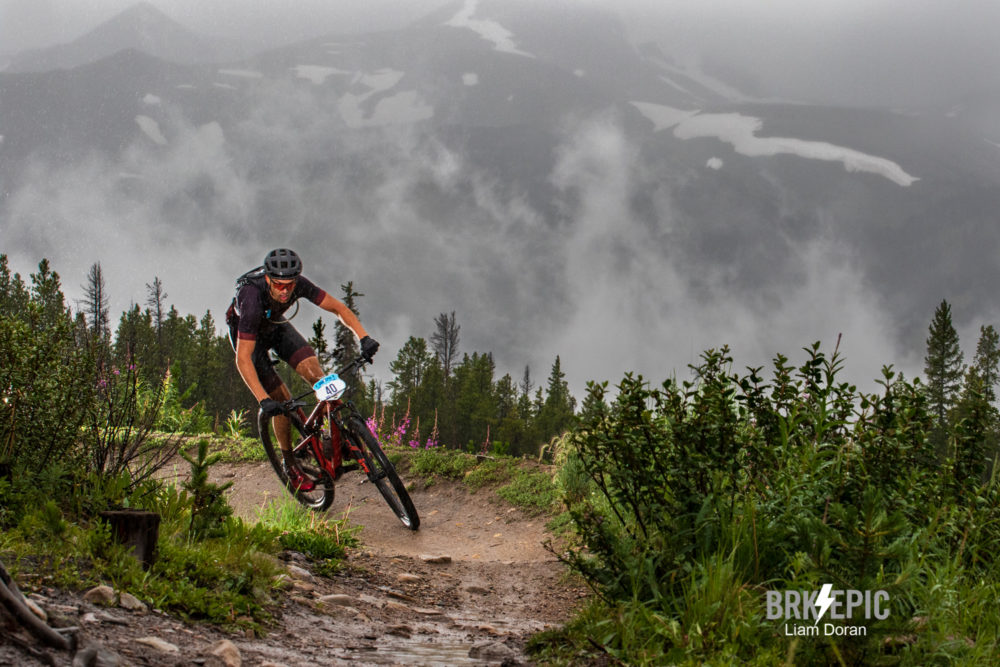 On the women's side, Katerina Nash also spoke loudly, beating the field by 2 minutes, 39 seconds to win in 3:23:40. She passed the early leader and 2015 Epic champion Evelyn Dong near the second aid station and fought through the pelting raindrops to expand her lead. "I lost my hands, so I couldn't shift or operate my dropper post," she said with mud caked in her hair at the finish. "The weather really turned crazy." Her CLIF Pro Team-mate Hannah Finchamp took second, while Dong suffered through the chilly precipitation to place fifth, losing 14 minutes and appearing hypothermic at the finish.
HOW DO YOU FEEL?: Expect this to be a recurring feature of our recaps. Today we asked the question at the top of Little French. Not everyone answered, understandably. Here's a smattering from those who did.
HOW DO YOU FEEL?
Absolutely fantastic. Honestly? No.
Relaxed.
Mediocre.
Wet.
I'm so stoked to be out here, shredding gnar.
Oh man. I don't know how much I have left in me.
Like a hundred dollars. Maybe 125.
Like a hundred bucks.The guy in front of you said 125. Oh. He's feeling better than me.
Very moist. But we're more than halfway.
Old.
Floaty.
Somebody stole all the oxygen.
Eh, about how I should, I think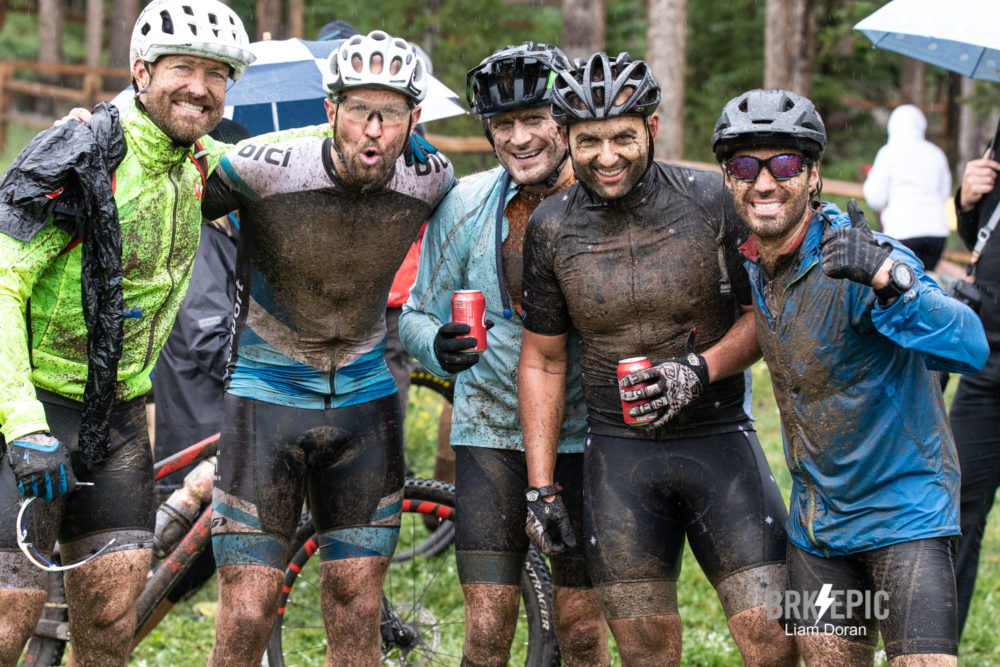 RANDOM ACTS OF RADNESS: On Saturday afternoon, Ecuadorean racer Jorge Brito decided he wanted to try racing a single speed, a category that doesn't exist where he lives. The only problem? He wouldn't have time to convert his bike before Sunday's start. He was cleared to swap categories as long as he removed his shifter, but when perennial Singlespeed contender Dahn Pahrs saw he'd finished second to a racer with a full cassette, he protested. It was determined that Brito's setup did not allow him to use multiple gears, even if it ran counter to Singlespeed tradition, and race director Mike McCormack informed Pahrs the results would stand. "Don't feel bad," a disappointed Pahrs said. "He's faster than me. He deserves to win.
BEST THING WE SAW TODAY: Just finishing can sound like a cliche in mountain bike races, but today it ranked as a stout achievement. To see racers stagger and shake like vibrators at the finish, with drool hanging off their noses and chins, struggling to stay upright, their faces blasted by mud, strangers hugging them to keep them warm well, that's what it's about sometimes.