NUE Big Bear Grizzly 100k
Written by @JenToops
The NUE series headed to the San Bernardino mountains in sunny Southern California for the Grizzly 100k, 75k races and Grand Fondo. This was the final NUE race of the 2018 season and determined the NUE overall titles.
Starting around 7000 feet above sea level in Big Bear Lake, CA, racers were challenge to a high altitude course with technical singletrack, loose descents, and the all famous 5 mile Radford climb.
Open Men
Trudeau takes the WIN
Getting his first NUE win of 2018, Kyle Trudeau, CZ Racing takes the win with a time of 4:35:32.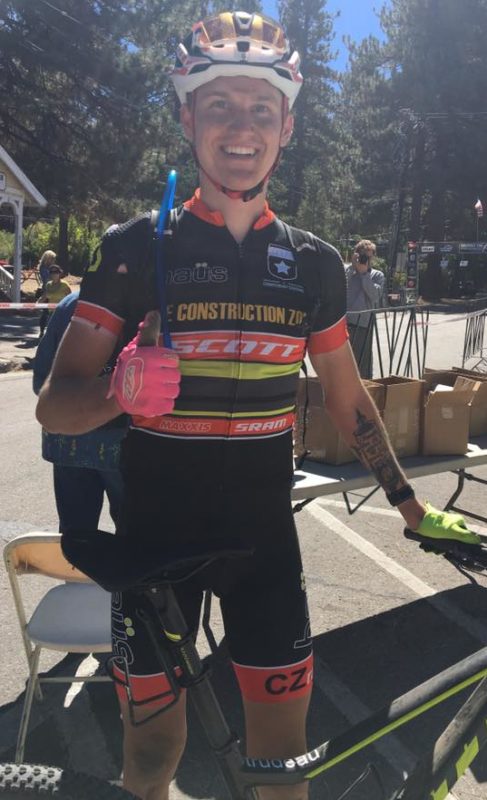 Bryan Lewis finished about a minute behind Trudeau taking second place with a time of 4:36:59. In a battle for the overall NUE series title, it came down to this race for Lewis and Johnson. With this win, Lewis secures the 2018 NUE Epic series title and Johnson, who finished 6th at Big Bear, takes second in the overall standings.
Claiming third was, Nic Beechan, Trek Test Team finishing in 4:41:25.
Open Women
Connors secures the NUE Epic series with her FIFTH win
Taking the win in the 100k was Larissa Connors, Sho-Air Cycling Group, coming in at 5:27:29. With this win she takes the overall NUE Epic series with 5 straight wins.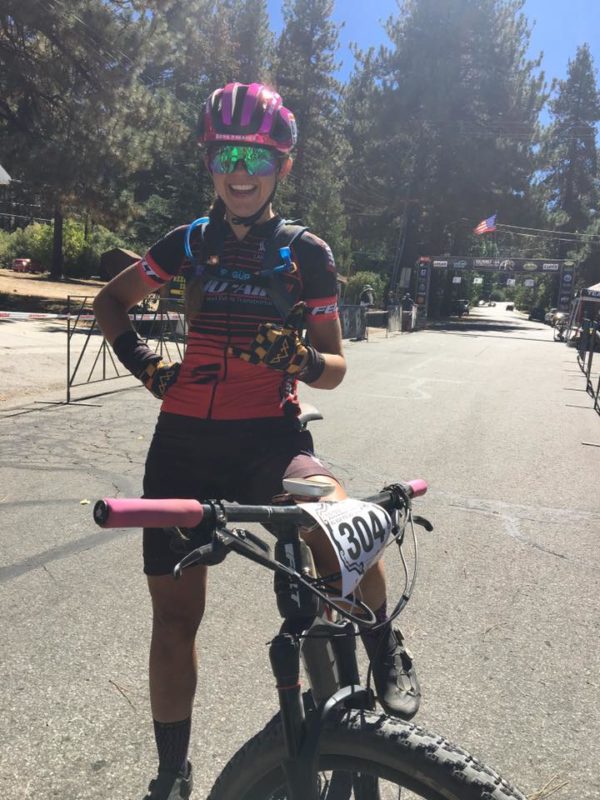 Taking second place was Hanna Muegee crossing the line in 6:26:35.
"I know little to nothing about racing mountain bikes, but after a busy pro road season racing for DNA Pro Cycling Team, I signed up for the Grizzly 100 to throw myself into my next challenge–learning how to mountain bike. Thanks to the encouragement from my boyfriend Chris Cain and my entire family, the steady support from my colleagues at the Monterey Bay Air Resources District, the steady race prep check-ins from team director/team co-owner Lee Whaley, the trust from my friend Steve Jones for letting me borrow his badass bike, and for soaking up some last minute racing tips from cycling legend Micah at Peninsula Bike Works; I hit the road running at the fun yet grueling 100k race at Big Bear, CA. I loved every moment of the race, and quickly realized how much I was out of my elements. But this is how you learn. Racing very conservatively on every technical section of the course, and trying to make up time on every uphill section, I made it across the finishline in 2nd place! There is still a lot to learn for me especially when it comes to proper nutrition for these ultra-endurance races, as well as learning how to handle a mountain bike. My Thule hydration pack filled with Asend Nutrition electrolyte mix were a lifesaver, though I did run out of fluids and food in the critical last 6 miles and bonked terribly hard. Congrats to Larissa Connors on the win and for showing us all how it's done! Coming into the race without any expectations, a podium finish was definitely a great reward to a wonderful solo roadtrip to Big Bear. I'd like to give a huge shout-out to all the racers and volunteers for showing me what mountain bike racing is all about and a big thank you to Derek Hermon and the Big Bear community for making this one of the most memorable races I have ever done. I will be back!"
Taking the third spot on the podium was, Marjie Bemis, Socal Devo/CCMTB in 6:31:45.
Master's 50+
Niedringhaus gets the top step
In the Master's division it was, Paul Niedringhaus of Hammer Nutrition taking the win with a time of 6:04:47. Just about four minutes back was Jiri Kozesnik taking second place with a time of 6:08:17. Tom Stritzinger took third place crossing the line at 6:14:30 and ends up 4th in the 2018 overall standings
Singlespeed
Wadsworth gets 4th NUE Win claiming NUE series
Crushing the competition and taking his 4th NUE win for 2018 was Gordon Wadsworth, Blue Ridge Cyclery/Pivot Cycles with a time of 5:00:25. With this win Wadsworth takes the 2018 NUE Epic Singlespeed series with a perfect score of 4.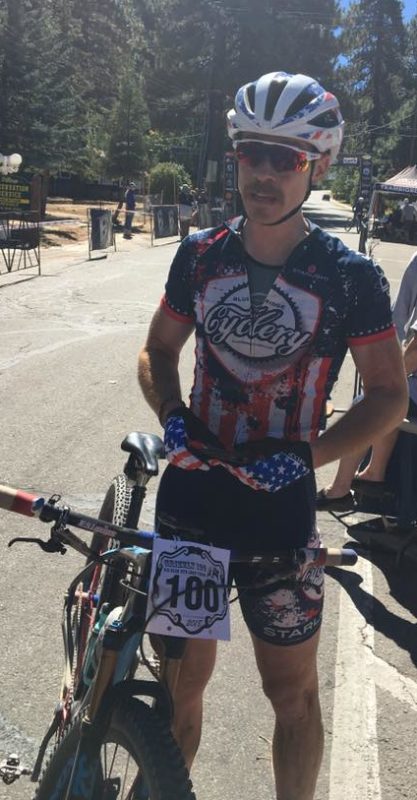 About forty-eight minutes back was, Marc Engelhardt, Tasco-MTB, taking the second step at 5:48:17. Rounding out the podium claiming third place was Chad Davies at 6:16:22.
Full results CLICK HERE
What's NEXT?!
Click here for the 2019 NUE schedule
Follow the Pearl Izumi/Pivot Cycles team adventures as we travel and report on cycling around the globe.
Instagram: @pearlizumi_pivotmtb_team, @JenToops, @HanksJen, @shannonboffeli @graciedaze,