Are you looking for races to kick start your mountain biking season? Moab Rocks 3 day XC stage race is the perfect start to 2019! Long known as one of the world's most iconic mountain biking destinations, Moab features fun, technical desert riding. If you've never been to Moab before, this is the perfect opportunity to ride some of the best trails in the area including Mag 7, Porcupine Rim and Klondike Bluff. If you have ridden in Moab, then you know you're in for some of the best mountain bike riding in the country. All this wrapped up in a fun and friendly atmosphere, combining camaraderie and competition.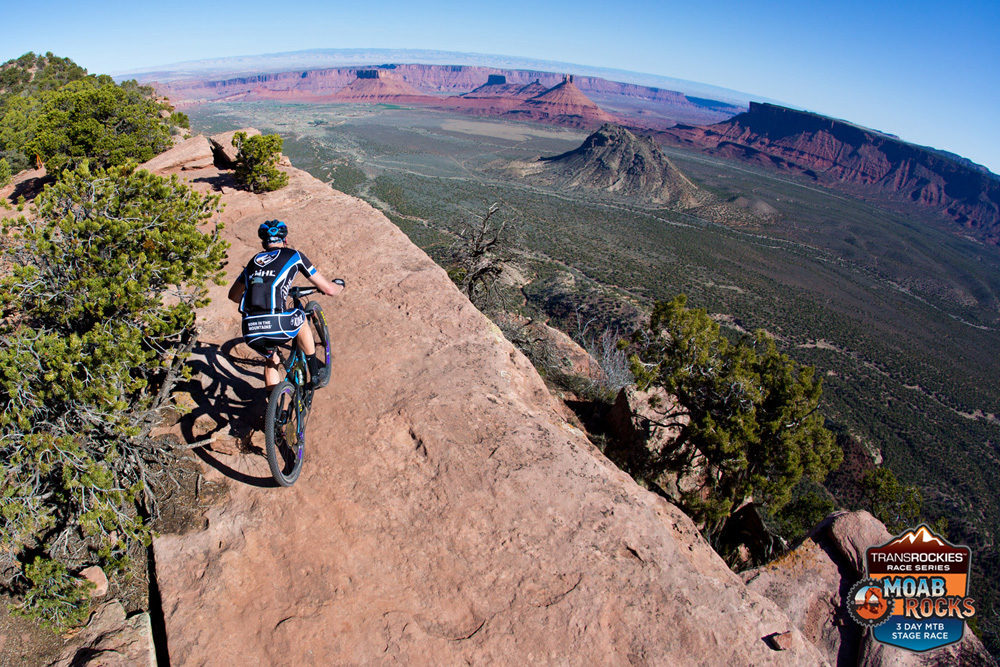 Day 1: Starting in downtown Moab, Utah, racers will line up and head out of town amongst crowds of onlookers. The first 10 miles is a climb up Sand Flats road – perfect for the climbing legs, this is your opportunity to push yourself and get into position for the downhill. Once at the top of the road, it's left onto one of the most famous Moab trails. Porcupine rim is an extremely challenging and technical downhill trail that will leave you grinning from ear to ear. With over 12 miles of descending, you'll finish day one having fallen in love with Moab.
Day 2: After an epic day one, day two is a true cross country race. Klondike Bluffs trail system features punchy short ascents and descents, rock features, and moderately technical riding. Today's course will keep you sharp with plenty of technical single track racing.
Day 3: After two days of racing, there's no letting up on the last day of Moab Rocks. Today is your opportunity to race hard and finish strong. Starting at Gemini Bridges road, today racers begin with a 4 wheel drive dirt road climb followed by a short dirt road descent and then everyone is hammering again on the next road climb before getting onto the single track. Once on the single track racers continue in an upward trend on moderately technical trails. Finally over the climbing, it's yet another epic descent on Bull Run. Physical and technical, this descent will again leave you grinning. But leave some in the tank, as there's still some uphill before you're home. Racers finish by climbing back up the Gemini bridges road and descending back to the start.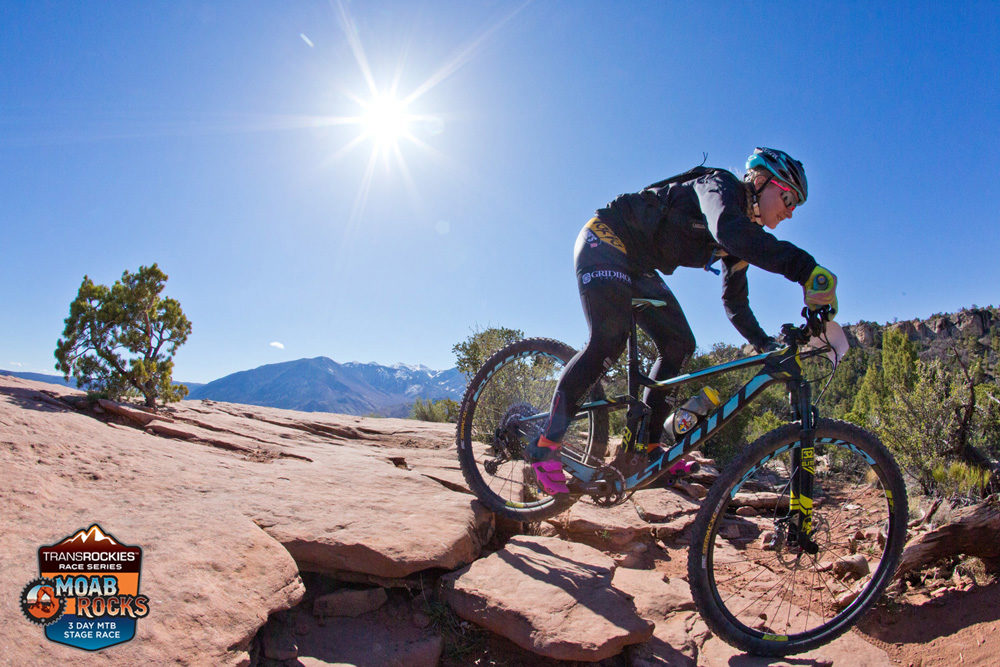 Get ready to push yourself to the limit against pros and amateurs with 3 days of XC racing in beautiful Moab, Utah. Then prepare to relax in the warm desert afternoons, soaking up the sun and experiencing the best in Moab culture, with beer from Moab Brewery, nightly slideshows and awards.
For more information and to register visit: transrockies.com/moab-rocks.
Giddy up and get ready to ride Moab!