Written by: Marlee Dixon @graciedaze

Today's stage began in downtown Moab, UT where racers lined up in the race corral as TransRockies ritualistic playing of "Highway to Hell" blasted over the speakers. At 8:30am the race rolled out behind a neutral start car. Once on Sand Flats road, the pace car stopped and the race began.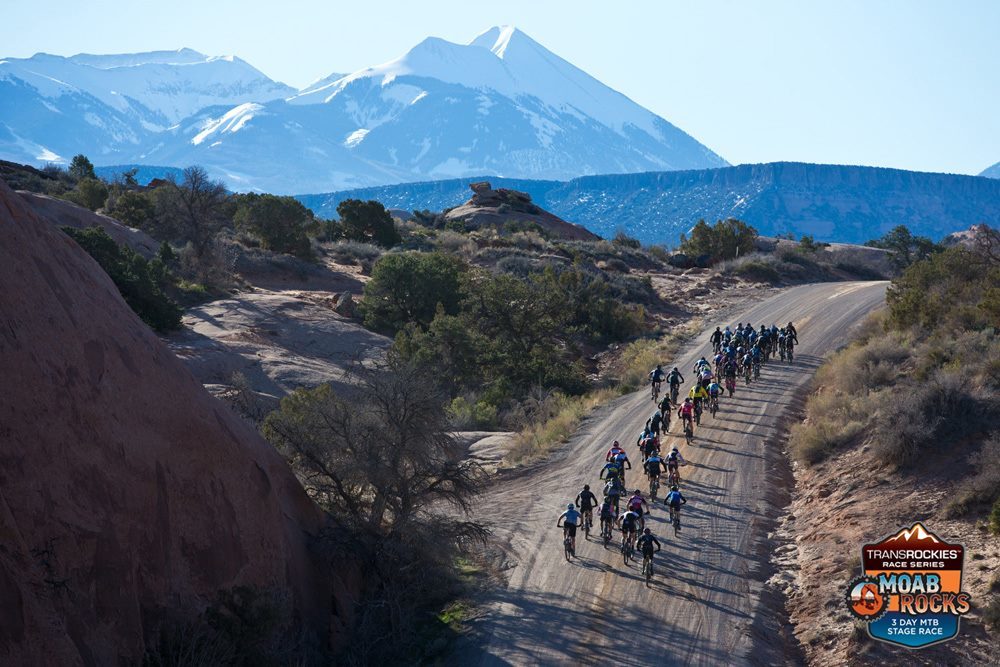 The first 13 miles of the race are a steady climb up Sand Flats road with a steep paved section.  This year, due to excessive snow up high, the course was modified and racers climbed 2 miles less, taking Lazy Man 4×4 trail to Porcupine Rim.  Lazy Man is a rugged climb, but once over, racers get to enjoy the legendary Porcupine Rim descent.  The views from Porcupine Rim are iconic, however, not many racers are able to raise their heads from the fast, technical descent to enjoy the scenery.  After miles and miles of epic descending, the race ends on Porcupine Rim.  Although a cold morning, temps warmed up for a perfect, sunny race day.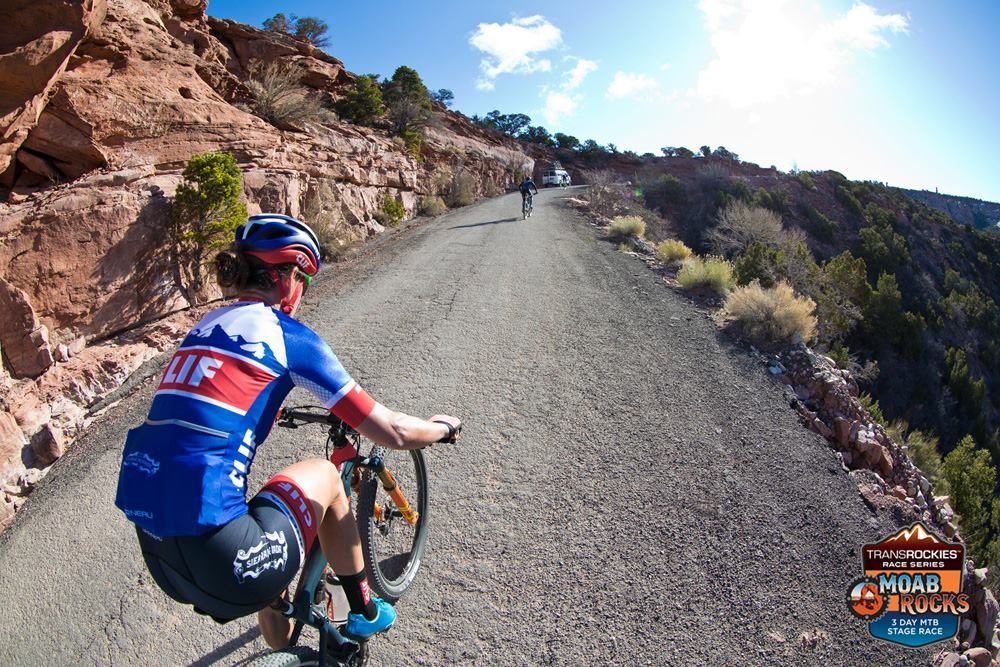 For the pro women, Katerina Nash (Cliff Pro team) lead the women out, putting distance between herself and the other women on the long road climb. Behind her was Karen Jarchow (Topeak Ergon) followed by Marlee Dixon (Pivot / Pearl Izumi) riding with Suzie Synder (Cannondale). Synder and Dixon caught Jarchow on the road and a mile before the lazy man cut off, Dixon pulled ahead. Nash remained 1st for the entire race, finishing in a time of 1:43:39. Dixon finished 2nd (1:51:29) and Jarchow passed Synder on Porcupine Rim, finishing 3rd (1:54:37).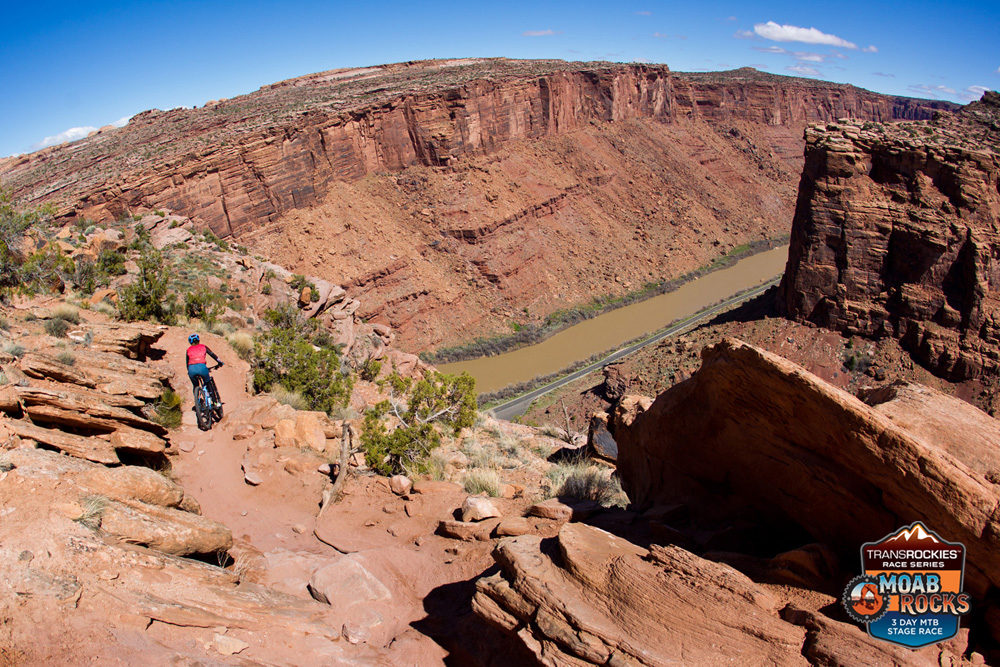 For the pro men it was a close race! The lead group of 20 men rode together on Sand Flats road until the steep paved section, located a mile before the Lazy Man cut off. Once on the pavement, Geoff Kabush (Yeti) attacked, pushing ahead of the pack. Following with him were Cal Skilsky (CZ Racing), Taylor Lideen (Pivot) and Nick Gould. On Lazy Man, Rotem Ishay passed Gould and Lideen followed by Justine Lindine, Cooper Wiens (Topeak Ergon) and Ben Sonntag (Cliff Pro Team). Kabush won the stage (1:31:22) followed by Skilsky (1:32:04) and Lindine (1:32:27). Only 2 minutes separate the top 8 men! With such a close race, a lot can happen over the next 2 days. Tomorrow racers head to Klondike Bluffs trails for a very different style of racing including technical, steep xc style terrain. Check back to see how things change up after tomorrow, day 2, of the Moab Rocks stage race.