The legendary Moab Rocks 3-day stage race started this morning in downtown Moab, UT. It was a beautiful day with warm temperatures as racers started off to the classic Transrockies tune of "Highway to Hell". The course began with a difficult 13 mile climb up Sand Flats Road as riders gained over 3000' of elevation. Once at the top they turned onto Porcupine Rim where they were rewarded with an exhilarating 10-mile descent down one of the most iconic mountain bike trails in the world.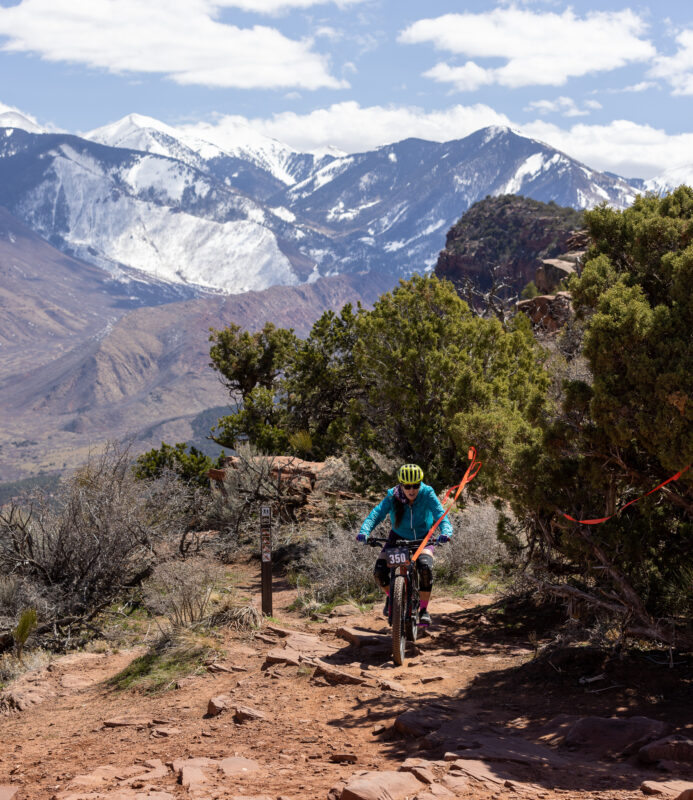 For the pro women, Katerina Nash (Clif Pro Team) started strong and stayed in the lead for the entire race finishing in a time of 1:58:51. Helena Plasschaert was 2nd up the Sand Flats climb but was passed by Karen Jarchow (Revel Bikes) on the descent. Jarchow finished 2nd in a time of 2:05:49. Liza Hartlaub finished in 3rd place, less then a minute back from Jarchow (2:06:28).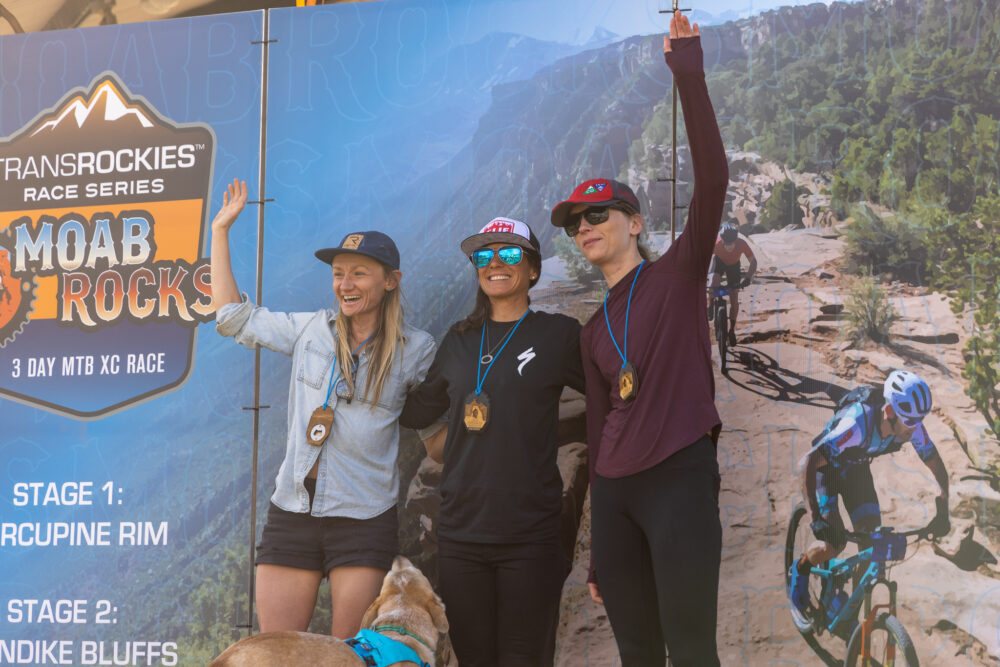 For the pro men, the lead 15 men stayed together up the Sand Flats climb until two miles from the top when Peter Stetina started to attack and the group was split up. It was reigning US marathon national champion Stephan Davoust (Giant-Maxxis-Fox), who won the stage in a time of 1:41:19.
Less then 10 seconds back, Bradyn Lange (Cycle Progression) finished 2nd place (1:41:27) followed by multi-time Moab Rocks winner and Olympian, Geoff Kabush (Yeti-Maxxis-Shimano-Fox) in 3rd place (1:41:37). With the top three men less than 20 seconds apart, it's going to be an exciting race.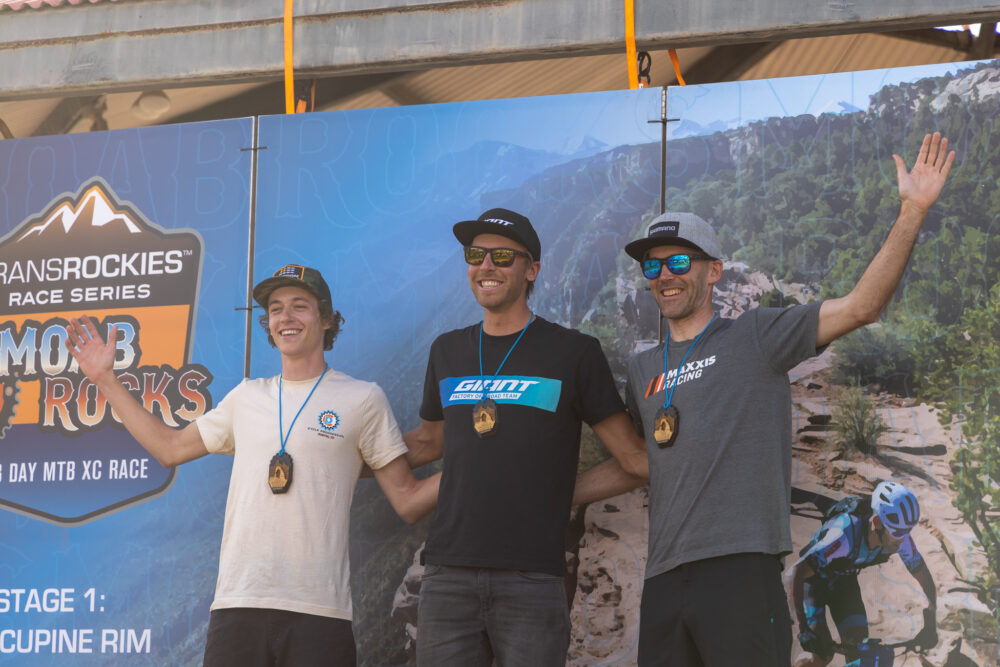 Stay tuned as tomorrow racers take on the Klondike Bluffs Trail System.
See full results at: https://zone4.ca/event/2022/29F4F1AE/