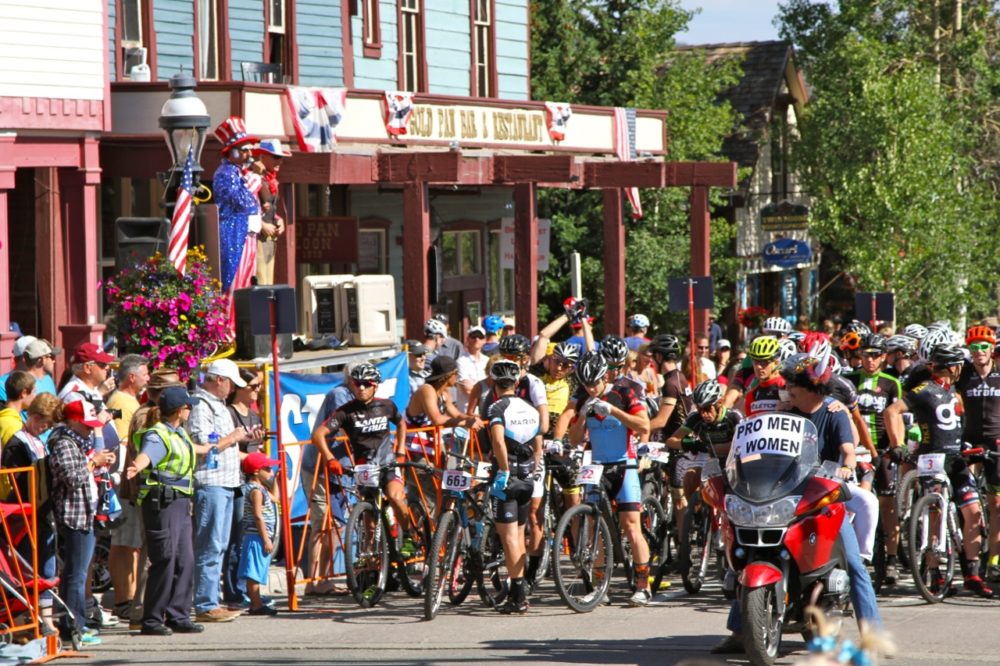 July is the perfect time to race mountain bikes at altitude and this year was no different with beautiful warm sunny weather and a festival atmosphere in Breckenridge, CO. The firecracker 50, a 50 mile mtn bike race on the 4th of July, is one of the most popular marathon races in the country. Attracting 800-1000 participants each year, it's an event most people don't forget. The race started in bustling downtown breckenridge, CO with tourists, racers, friends and family getting ready to celebrate the 4th of July and the race. At 9:30, the first wave of pro cyclists lead out the parade behind the town mayor. Thousands of people cheered them on as they headed out on the first 7 mile road climb. This is a great start as it breaks up competitors before the single track. Once on the single track, this year the course went down all of bakers tank- a rooty fast descent to the new Valdoro trail and Laurium climb. Epic snow fall over the winter had made the normal course still unrideable. The new climb was challenging and a good replacement for the difficult little French climb. After climbing Laurium; it's a fun descent down to Aid 2 and then a new turn on to Wire Patch and the Yellow Brick Road climb before turning back to the original course. All the snow and rain this year made for excellent trail conditions, the 4 feed zones offered handouts allowing people to grab aid without stopping and there were fans everywhere cheering racers on. The course is two 25 mile laps allowing people to race solo or as duo teams. Each lap ends in Carter Park which is full of friends and families camped out enjoying the day.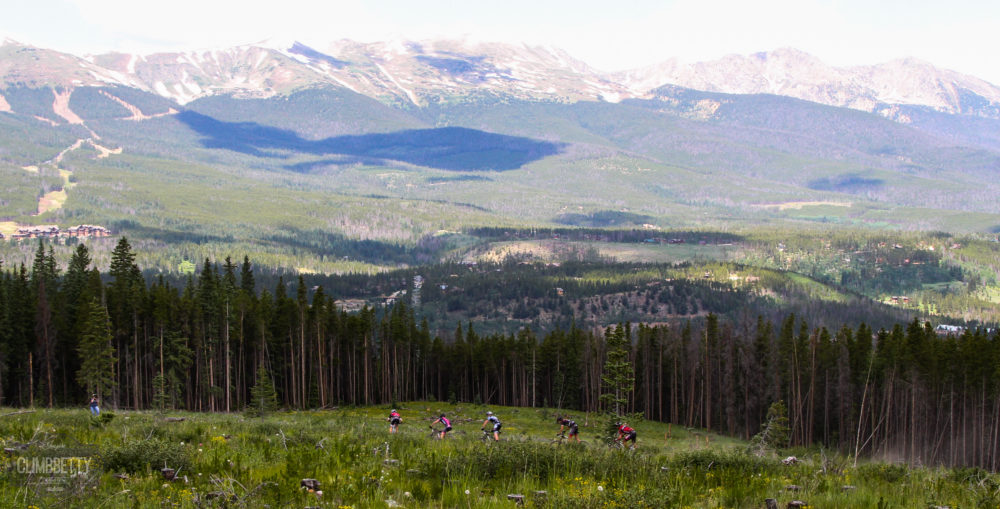 For the pro men, it was Ryan Standish (Summit/ Cannondale) that won, followed by Howard Grotts (Specialized) in 2nd and Todd Wells (Sinberg Lending) in 3rd. It was a close race for the top two men with Standish winning by only 38 seconds. Wells rode the last few miles back with a flat tire finishing 3 minutes 13 seconds back.
For the pro women, Marlee Dixon (Pivot/Pearl Izumi) won followed by Lydia Tanner and Jenny Smith (Team Smith). Smith and Dixon rode in together the first lap then starting the 2nd lap, Smith ran into some mechanical issues. Tanner passed her and caught Dixon on Yellow Brick road but was passed back by Dixon at Aid 3. This is Standish's first Firecracker 50 win and Dixon's 3rd win. This years prize purse was increased to $2000 for 1st, $1000 for 2nd, $500 for 3rd and $250 for 4th.