BRECKENRIDGE, Colorado
(Uncommon Comms.)
—
The third day of the Breck Epic saw the riders tackle the second-longest course of the week, circumventing the massive Mt. Guyot. Men's overall race leader, Todd Wells (SRAM-Troy Lee Designs) and teammate Russell Finsterwald distanced themselves from the others on the second climb of the day —the decisive Georgia Pass—and they never looked back. "On the second climb, it's a really steep one and it's rideable all the way to the top," said Wells. "It's one of those things where you don't attack or anything, you just push whatever gear you can sustain and we rolled off."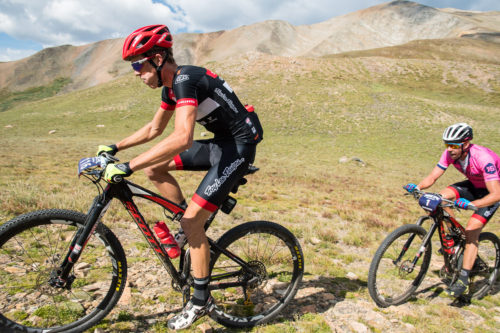 By the time Wells and Finsterwald reached the rock gardens at the bottom of the descent off Georgia pass the duo had about five minutes over third place rider Chris Jones (Unitedhealthcare Pro Cycling). At the finish, the lead duo had a nearly seven-minute gap."First legit mountain bike podium ever," said Jones at the finish. "Well, I've only done like six races ever, but I think if I'm on the podium with Todd and Finsterwald, that's a pretty legit podium, right? We'll call it dumb luck. I was okay going up Georgia Pass, but I don't have the skills those guys do [on the steep climbs] where you're just kind of balancing and if you unclip you have to run. That's where those guys got away. They rode a section, I had to walk it, and I never saw them again."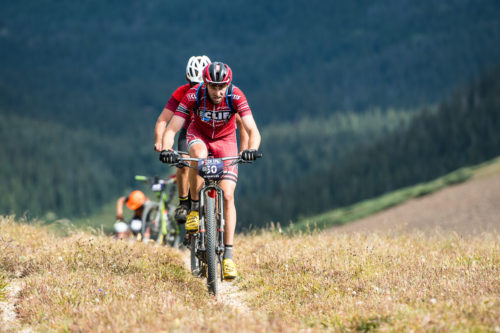 While the leaders had dry conditions for most of the day, the majority of the field dealt with driving rain on the climb and descent of Georgia Pass. Many riders dealt with flats early on, including Clif Bar teammates, Troy Wells and Ben Sontag. Sontag was able to repair his flat with a plug, but Troy Wells' who suffered his flat early in the stage, got shuffled back in the field and lose a chunk of time.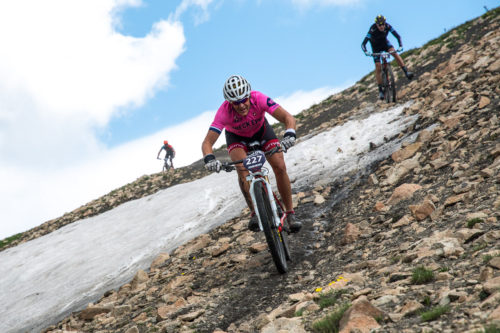 ON RIDING WITH FINSTERWALD
"You know when you're descending and you're at a comfortable pace? "Asked Wells. "You're going fast, but it's what you feel comfortable at. I was going just over that the entire day, so I couldn't even enjoy those descents. I was always looking forward to the climbs so I wouldn't have to worry about crashing into a tree. You know, we have a decent lead now, but with stage race mountain bike, anything can happen. You can lose an hour. Two hours. Break a wheel and have to walk five miles. "It's not over until the finish," added Finsterwald.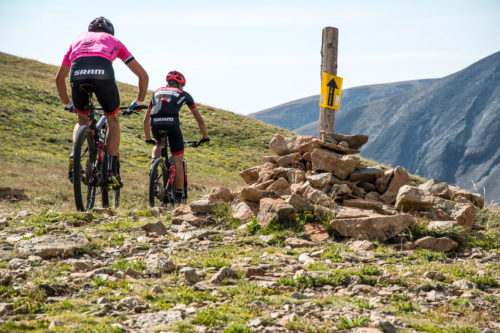 In the three-day Epicurio us, Bryan Dillon (Topeak-Ergon), added to his lead with a win on his third and final stage. "Today is a fun stage. It really gets into the true Breckenridge style of rocky-riding and hike-a-bikin', but it's super fun," said Dillon. "Being up on Guyot that time of day and looking back down on the valley, it's just righteous."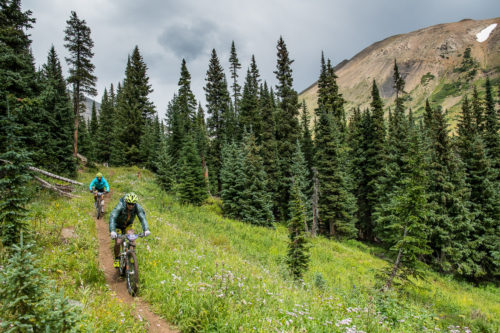 WOMEN'S PRO/OPEN 6-DAY
The Women's 6-Day Open leader, Amy Krahenbuhl, added to her lead with her elevated level of technical riding on the technical descents of stage three. Ksenia Lepikhina (Tokyo Joe's) was in second 10-minutes back, and Emma Maaranen (Rolf) was another four and half minutes back of her. "[Lepikhina] was behind me at the start of the first climb, but after that I was hanging out with boys and using that as motivation, said Krahenbuhl of Lepikhina.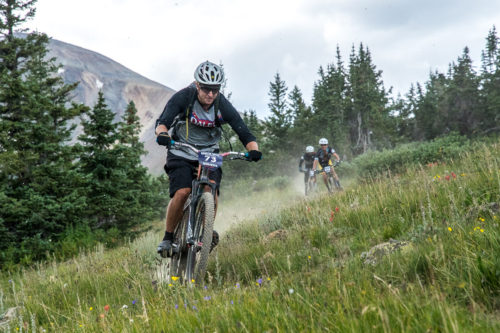 "Today I finally felt like my legs were strong. I really like the day after day cycling, so I felt like today I finally got my legs and I'm going to keep with it." "Absolutely beautiful to go up and over the Continental Divide," continued Krahenbuhl. "Everyone was in great spirits and having a great time. On the downhill everyone was hootin' an' hollarin'. There was great energy out there." With stage four being the longest of the week and almost 8,000 feet of climbing, there will be plenty of good times for the race leaders and those just enjoying the high-mountain singletrack, alike.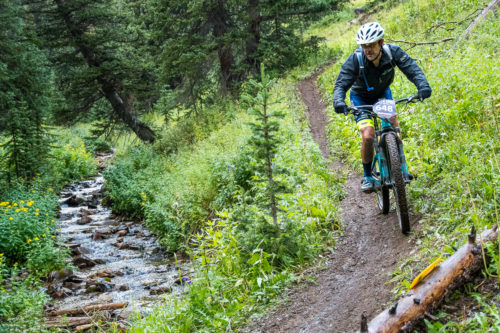 Full Results from the stage here: (Stage 3 Results)