Tuesday April 10, 2018
Written by: Jen Toops
Stage one sponsored by Cliff is the Looking Glass Route. This stage has 4,130 ft of elevation gain over 25 miles and visits Daniel Ridge, Gloucester Gap, Butter Gap, Long Branch, Davidson River and Cove Creek trails.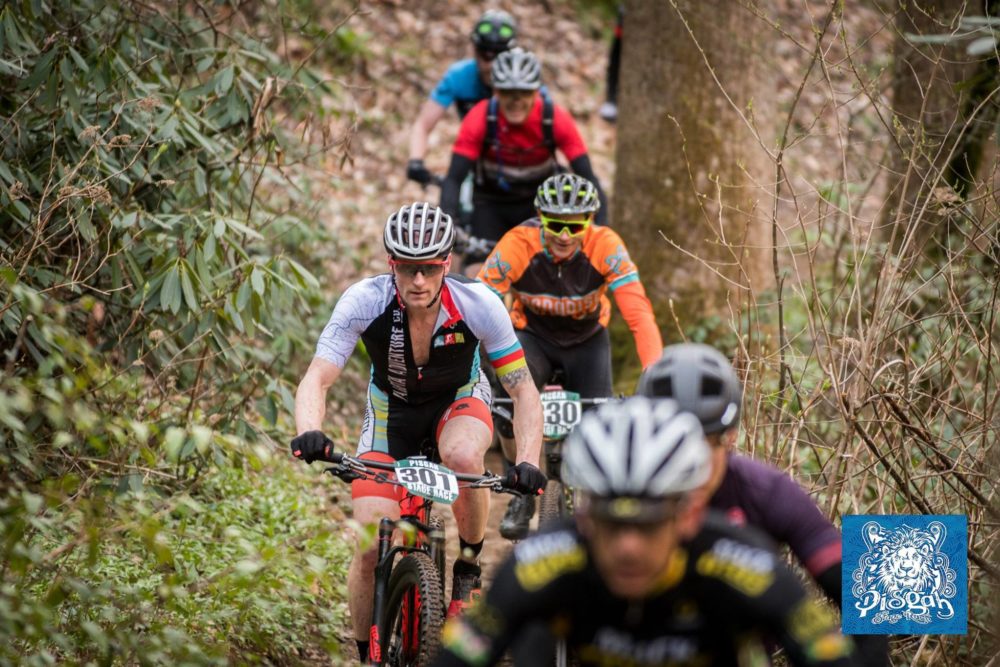 The Enduro blasts down 1.75 miles on Daniel Ridge. This is the "so called" easy start to the race with fast flow sections to get riders warmed up for what the Pisgah forest really has to offer. Toward the end of the stage riders were able to view Looking Glass Rock which is a 4,000' piece of exposed granite.

It was low 30's for the race start but quickly warmed to high 40's after the sun peaked through the clouds. The race started out fast on the gravel roads that quickly turned to techy-singletrack.  The timed enduro section came up quick at the beginning of the race on Daniel ridge. This stage is a favorite among many as it hits popular trails and ends with flowing downhill's, leaving most riders smiling.
A very tight race is forming in the Men's Open category: 1st- Tristan Cowie: 1:46:59 USA, 2nd-Travis Livermon: 1:47:42 USA, and Kerry Werner: 3rd 1:49:18 USA
In the Women's Open division: 1st- Jena Greaser: 2:16:50 CANADA, 2nd Jen Nielson: 2:18:43 USA and hot on the chase is Ada Xinxo in 3rd 2:19:03 Spain.
Click Here for Full Results from each Stage