Riders braved harrowing conditions in Emporia, Kansas, on Saturday testing their skill and determination to complete the Unbound Gravel 200.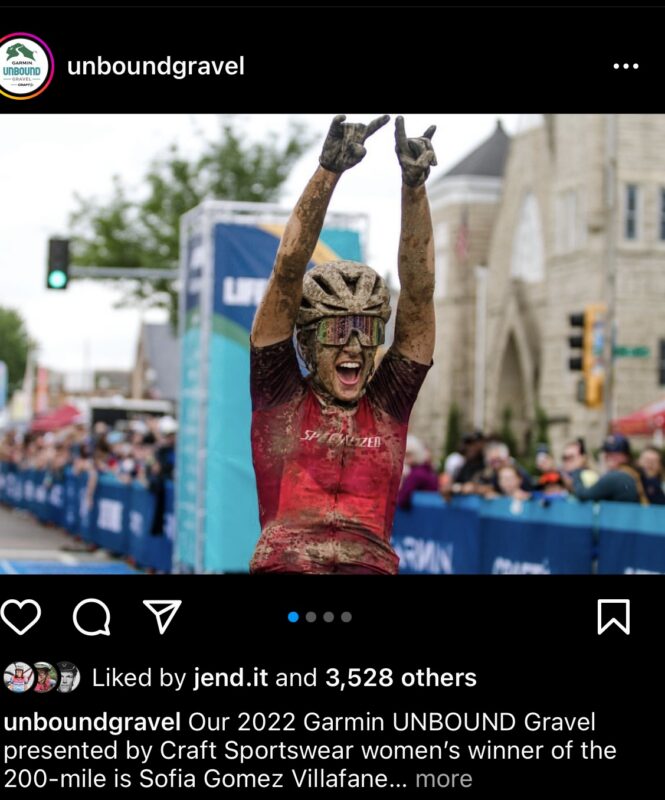 Sofia Gomez-Villafane (Specialized) used smart riding in the early miles to stay clear of the chaos and toward the lead groups of male riders. In the second half, she transitioned to stomping out an unrelenting pace in a solo effort to distance her closest challengers and take the win in record time.
Lauren de Crescenzo (Cinch) took second followed by Emily Newsom (EF/Tibco).
For the men, a large early group finally broke apart leaving a lead group of five who marked one another for the final 30 miles eventually unleashing a 5-up finishing sprint won by gravel specialist Ivar Slik (Wilier) just in front of Life Time series leader Keegan Swenson (Santa Cruz) and former world tour rider Ian Boswell.
Riders encountered epic mud in the second half of the Flint Hills course as rainstorms left long sections of barely rideable peanut butter coated dirt roads.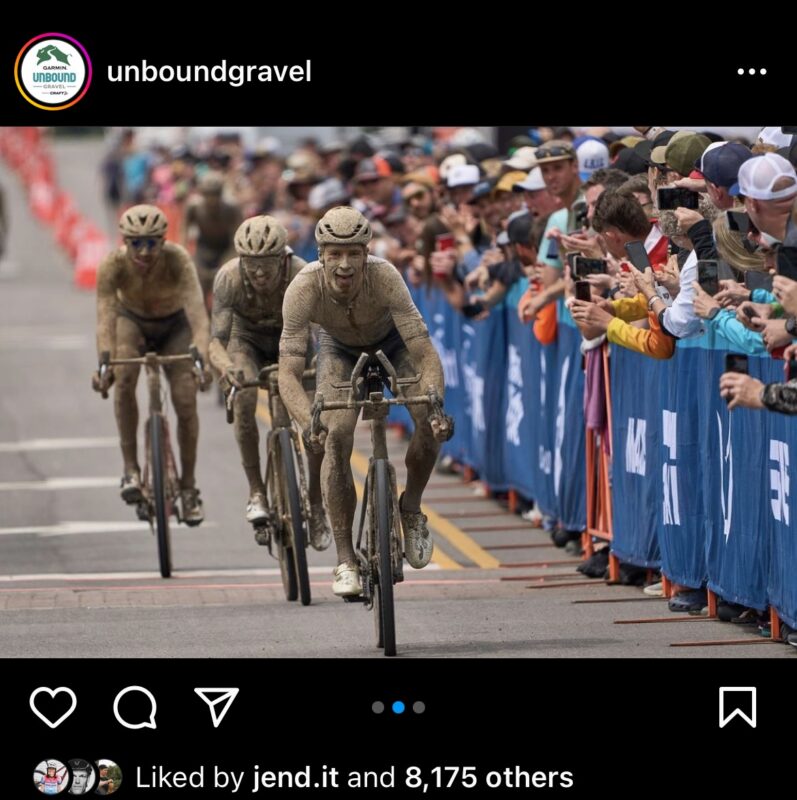 After the first two rounds of the Life Time Grand Prix, which has included one mountain bike and one gravel event, the mountain bike duo of Sofia Gomez-Villafane and Keegan Swenson have taken control of the six race series.
Sofia Gomez-Villafane (SGV) takes the lead in the women's category with a second place at Sea Otter Classic and the win at Unbound.
Keegan Swenson has started the series with a win at Sea Otter and second at Unbound, he takes home first place points for the Grand Prix being the first Grand Prix rider to cross the line.
After two rounds, SGV has the lead with 59 points in the Grand Prix standings. She is followed by world cup mountain biker Haley Smith (Maxxis Factory) and Evelyn Dong (Juliana Bikes) with 52 and 51 points respectively.
Tied for fourth is Emily Newsom and Melisa Rollins (Team Twenty 24).
The men's Grand Prix is now led by mountain bike athletes Swenson and Russell Finsterwald (Specialized) who sits with 55 points to Swenson perfect score of 60.
The fat tire riders are being chased by a group of three road and gravel athletes including: Alexey Vermuelen (Juke Box), Rob Britton, and Lance Haidet.
Click Here to View the Top Riders Bikes From Unbound Gravel 200
Click Here for a Link to Full Life Time Grand Prix Leaderboard