GC margins grow during Queen Stage around 13,370-foot Mt. Guyot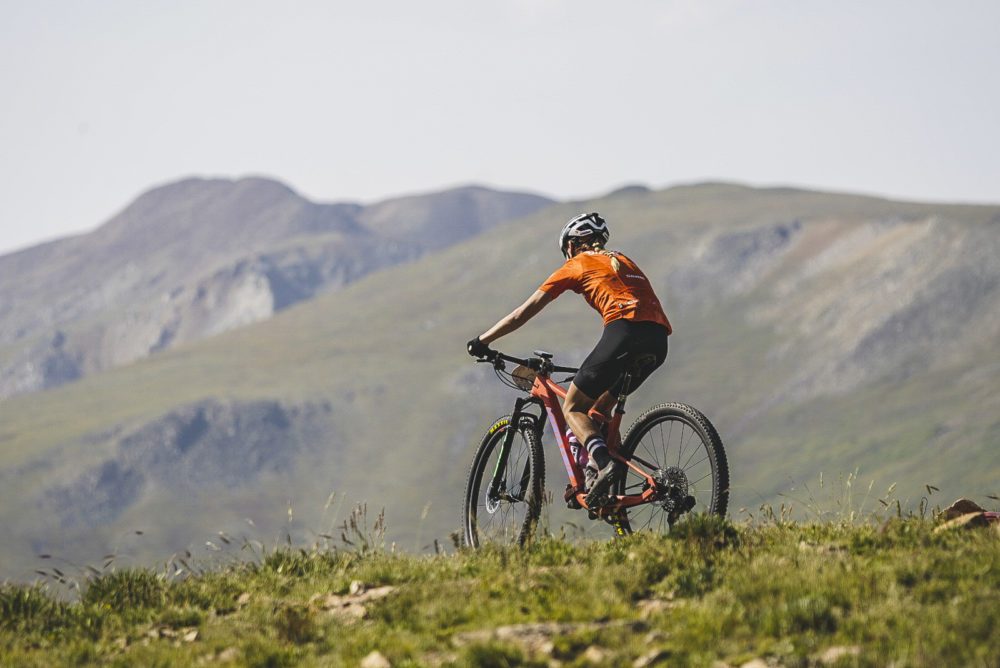 Local riders making moves as race moves into second half
By Devon O'Neil
BRECKENRIDGE — Despite a bit of late-race drama Tuesday, the Breck Epic's Queen Stage delivered one more reminder who the fastest racers in the field are. Keegan Swenson overcame a brief, unintended detour to pad his lead in the pro men's field, while Alexis Skarda won the pro women's race by her biggest margin this week.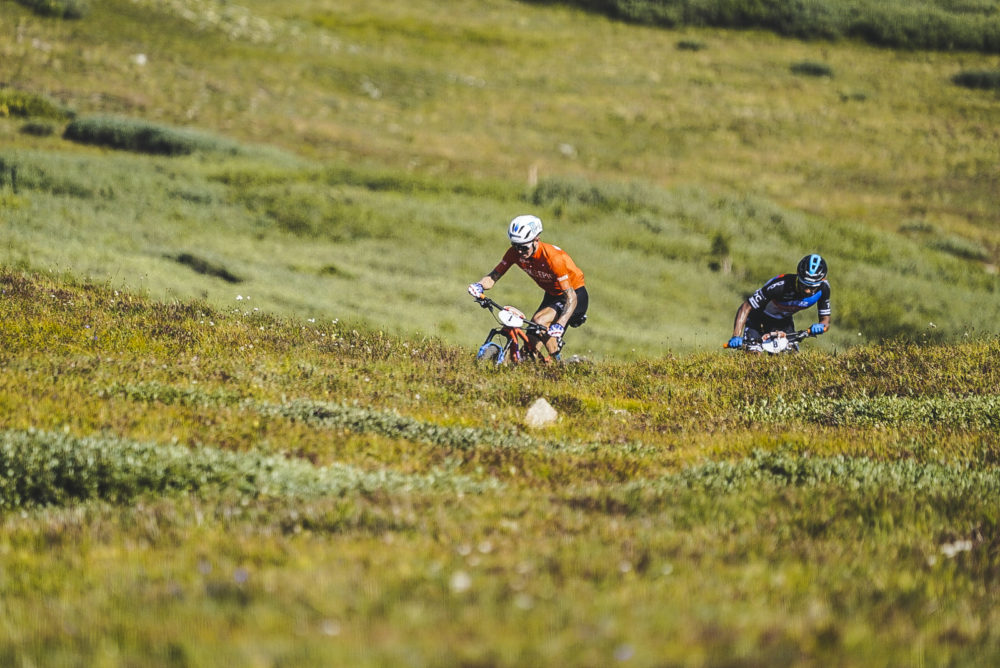 Swenson rode off course just before the finish (the exact cause was unclear, but it required him to pedal about two additional miles), yet he still won by 53 seconds ahead of perennial runner-up Luis Mejia of Colombia. Swenson's winning time of 3 hours 18 minutes leaves him almost eight minutes up in the overall standings. Lachlan Morton remains in third overall, 20 minutes back of Swenson.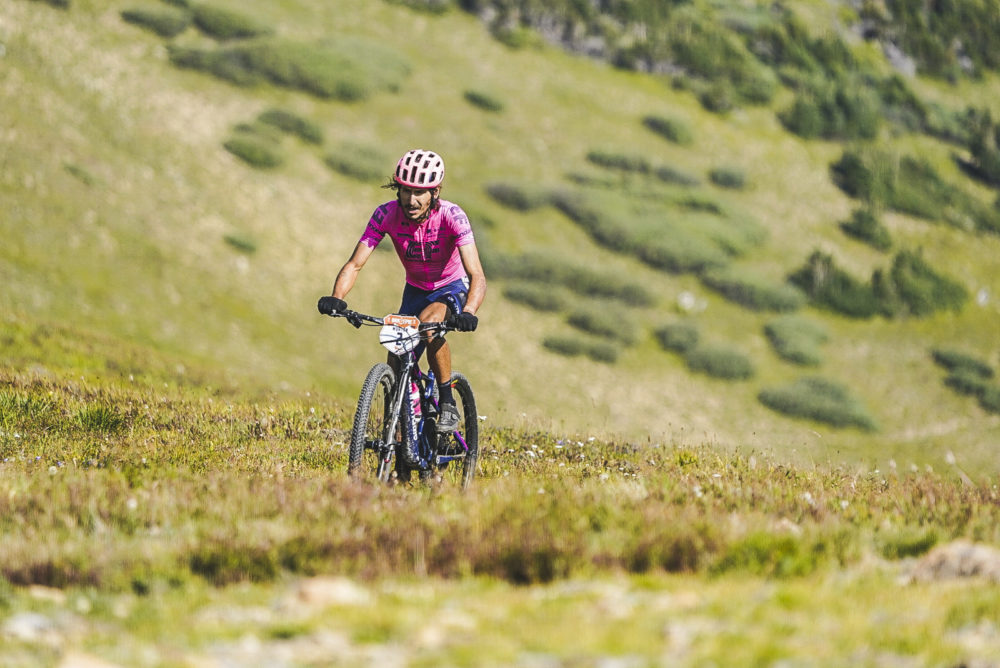 "I'm not doing any more work than I have to," said Swenson, whose Santa Cruz team put burlier tires on his Blur CC for Tuesday's rugged descents. "I didn't attack [Mejia], he just fell off after Aid 3. So I was like, I'll turn the screws just a hair and snap the elastic."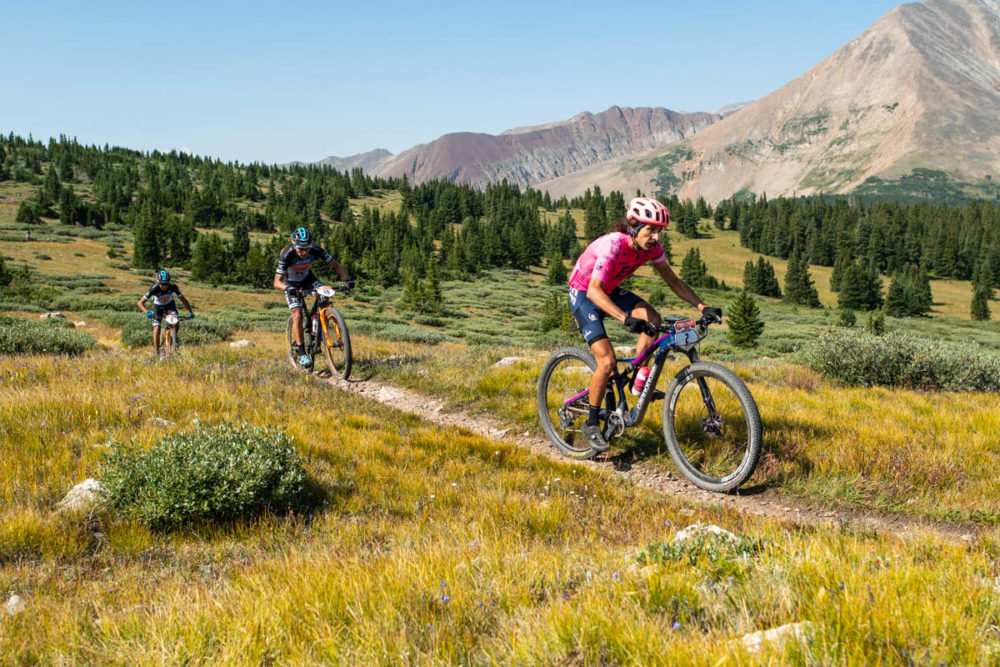 Skarda, meanwhile, further separated herself in the GC standings with a time of 3:56 and a 6-minute advantage over Evelyn Dong, who remains in second overall, 8:35 back. Rose Grant took third and moved onto the GC podium heading into the week's longest stage, Aqueduct.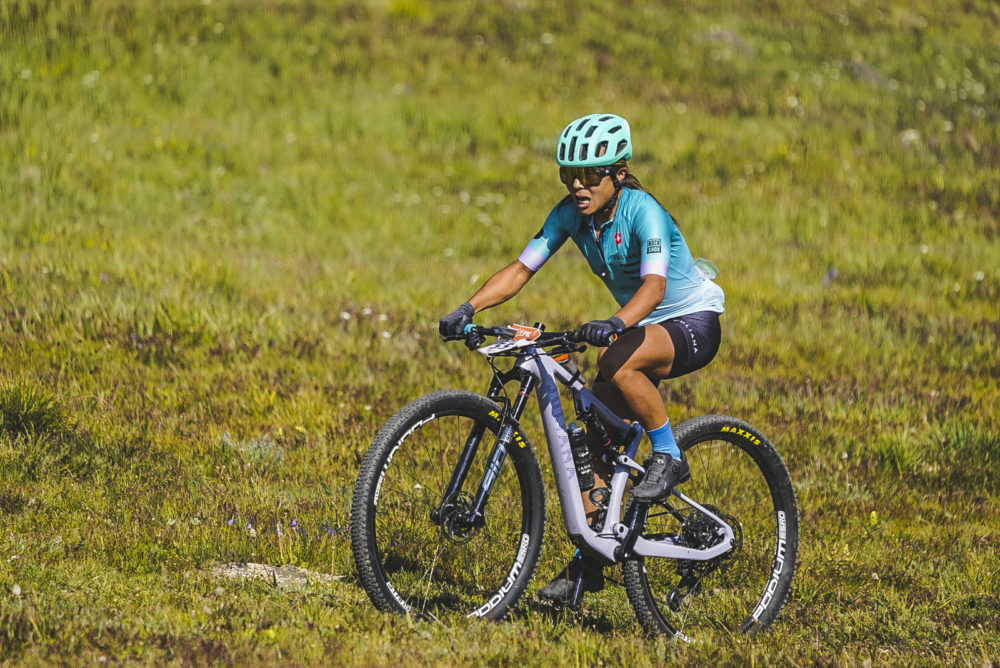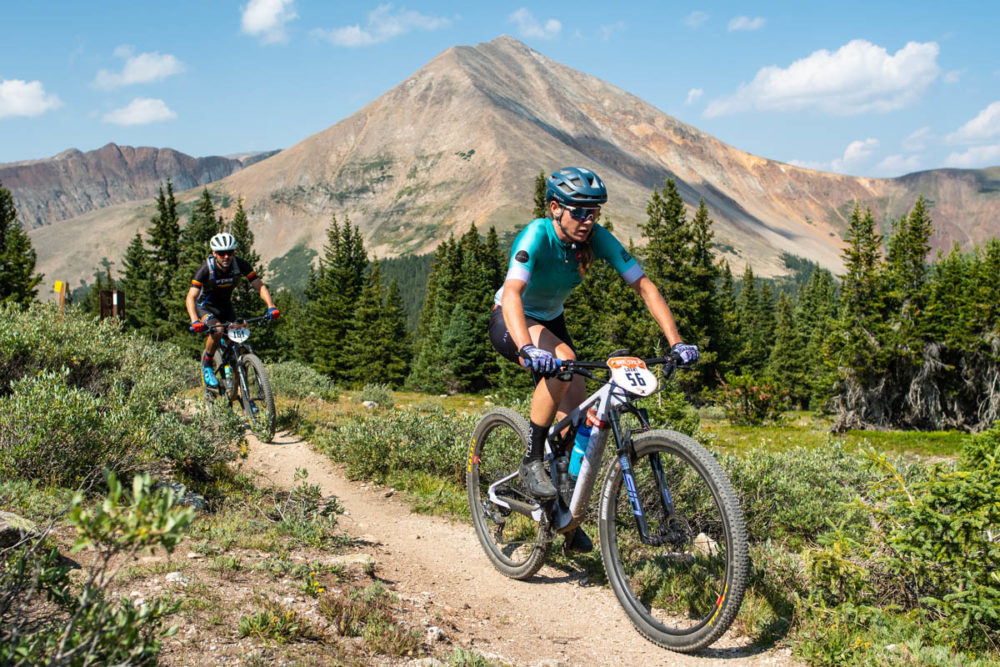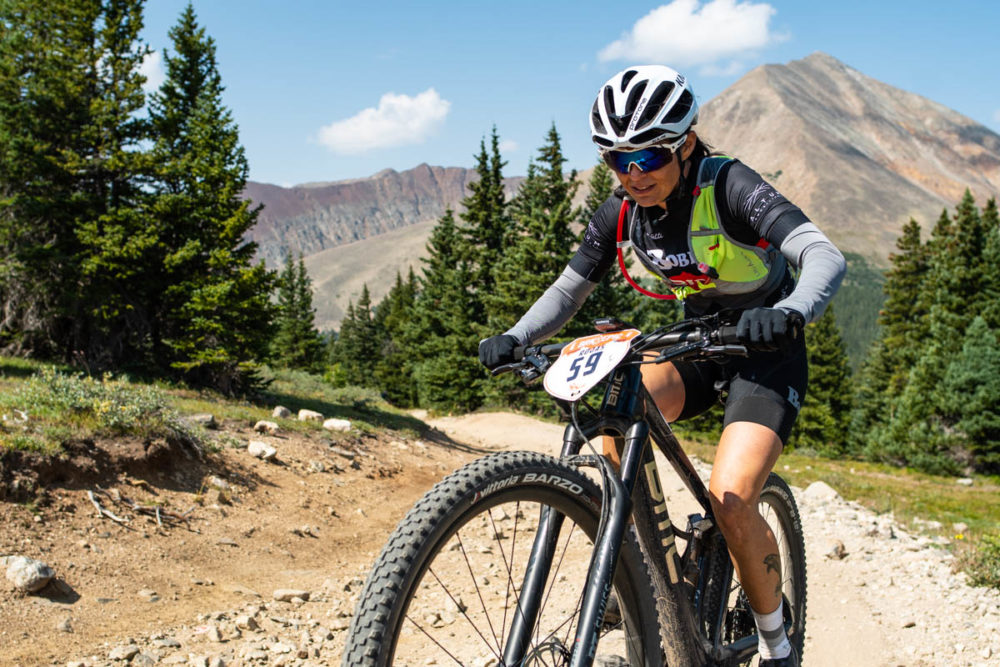 LOCAL HUSTLAS
The circumnavigation of 13,370-foot Mount Guyot takes riders over the Continental Divide twice, through two counties, and down some of the area's sweetest singletrack for a total of 40 miles. It is typically one of two stages, along with Wheeler, in which locals improve their overall ranking. That didn't happen with Breck's Jarad Christianson, because he was already in first place in the men's 30-plus category; but he tripled his winning margin from Stage 1. Christianson, 31, works 8-5 for a construction company and rides after work. He started entering local races four years ago. On Tuesday, he finished 15th overall, pros included, in the 387-rider Breck Epic (3:53—30 minutes faster than his 2019 time).
The only local ahead of Christianson, 17-year-old phenom Lasse Konecny, suffered what you might call a mining-town-only mechanical. An ancient, heavily rusted, 4-inch-long rectangular nail pierced his sidewall and exited his tread like an arrow through a banana late in the race. Konecny ran to the finish pushing his bike and losing minutes, but still finished ninth (3:39). He sits in 11th place overall, four minutes out of eighth.
Close to a dozen other locals are toeing the line this week, and not everyone is taking time off from work to compete. John Rauen, a 22-year-old who finished in 4:54, clocks in at an escape room from 3:30 to 10:30 p.m. every night between stages. The field is dotted with ski patrollers (Duke Barlow, Breck's snow safety supervisor, finished in 4:51 on a recently replaced knee), massage therapists (Ro Mayberry took third in the Coed Duo division in 4:45), and government workers (Nicole Valentine, Summit County's communications director, clinched the 3-day Open Women's title in 5:27).
WHO NEEDS TWO GOOD ARMS?
One of the week's most impressive sights was watching Robin Brown, a retired Las Vegas firefighter, navigate the high-speed technical descent from 12,000 feet with a prosthetic left arm. Brown and Mark Duncan, another Vegas firefighter, conquered the Queen in 6:07 and stand second in the Duo 100-plus class. Brown lost his forearm to a grain auger in Panhandle, Texas when he was 4, but he still played football, basketball, baseball, and golf growing up. He became a paramedic and captain in the Clark County Fire Department and has entered dozens of endurance races, but never the Breck Epic. Asked about riding the course with one hand, he said, "I don't think anything of it."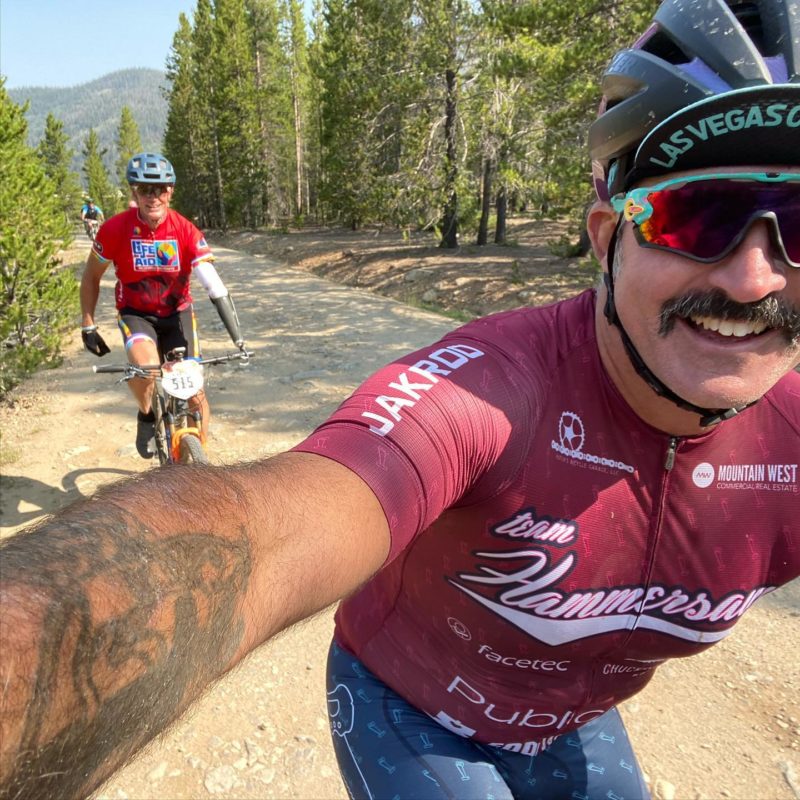 Another visiting racer, Sean Perry of Issiquah, Washington, has competed all week with a cast on his wrist. Perry suffered an intra articular fracture of his distal radius while training on the Miners Creek Trail three weeks ago—the most perilous descent in the race. It was his first ride in Colorado. "I thought there was no chance I would get to do the race," he said. He finished the Guyot stage in 4:39.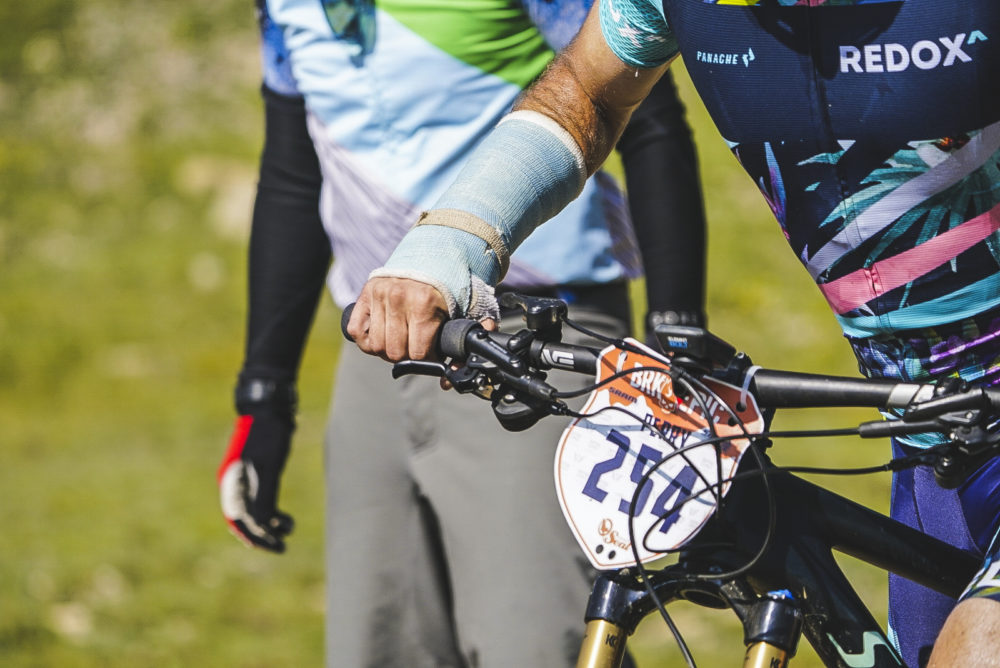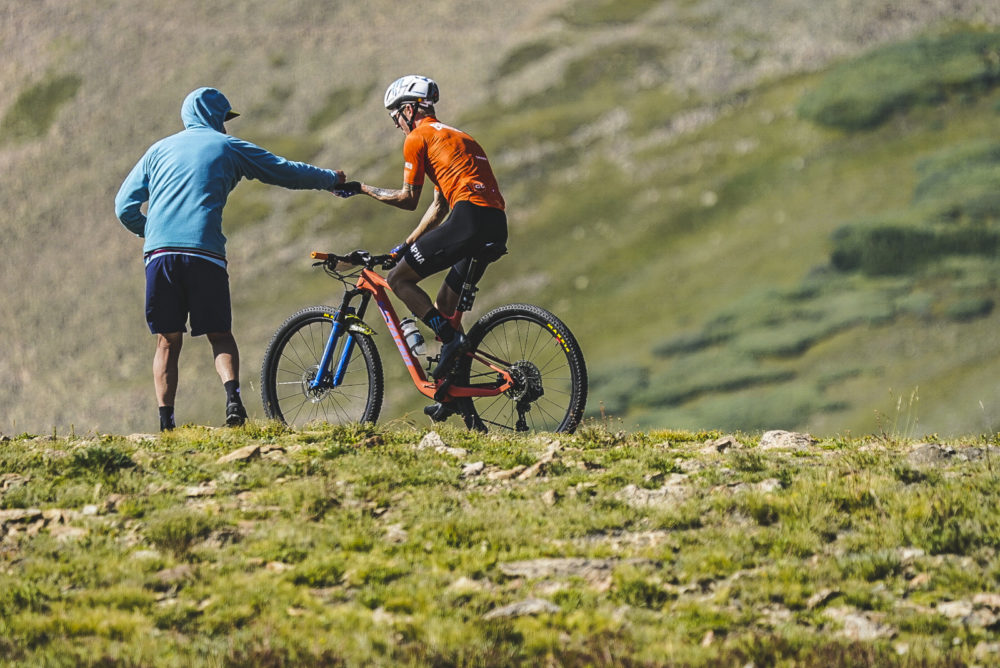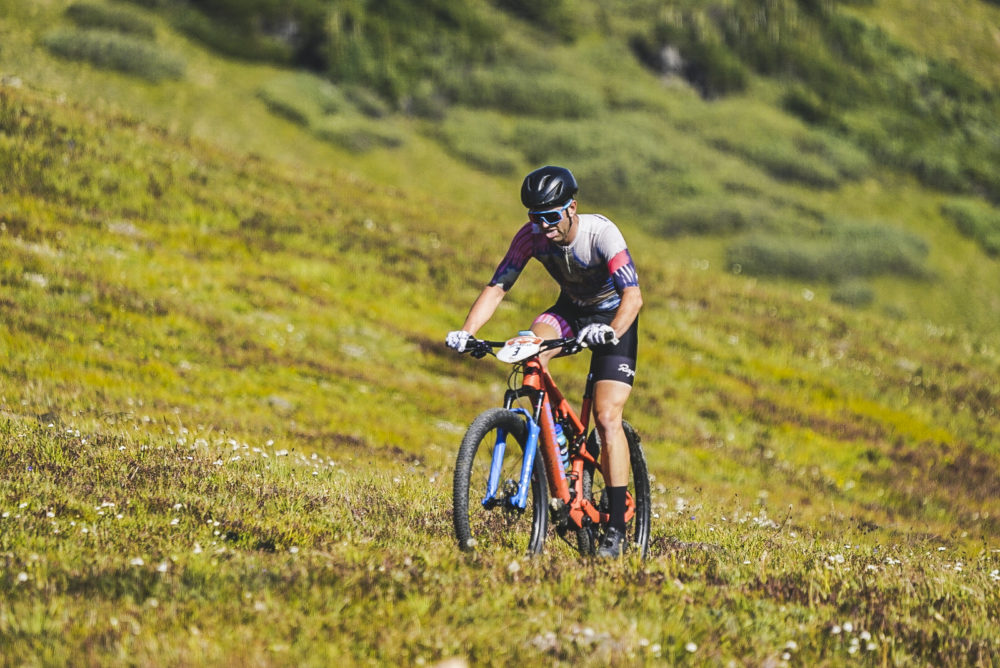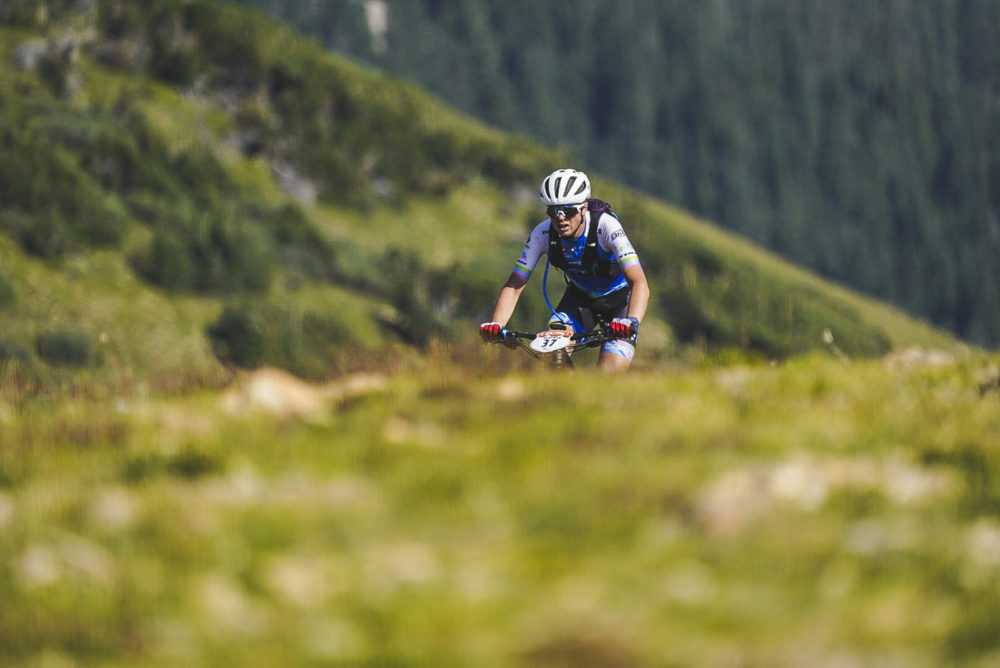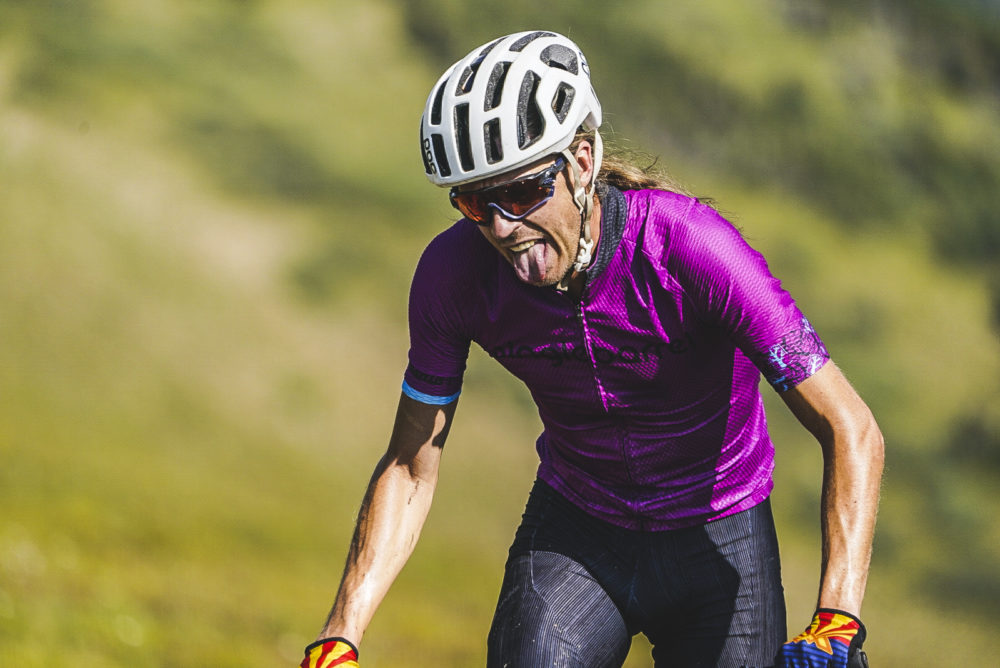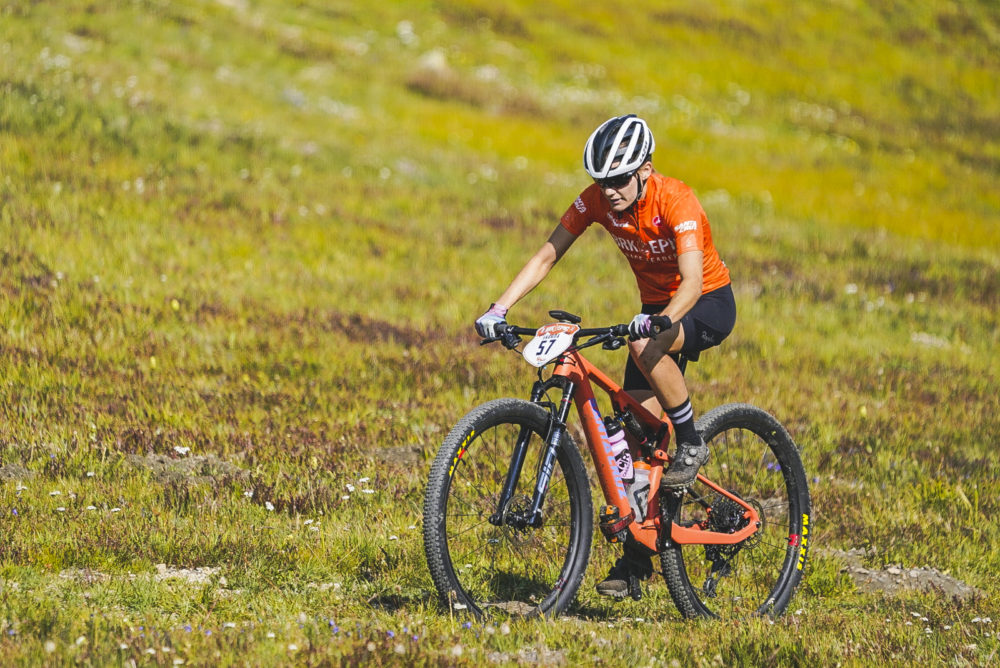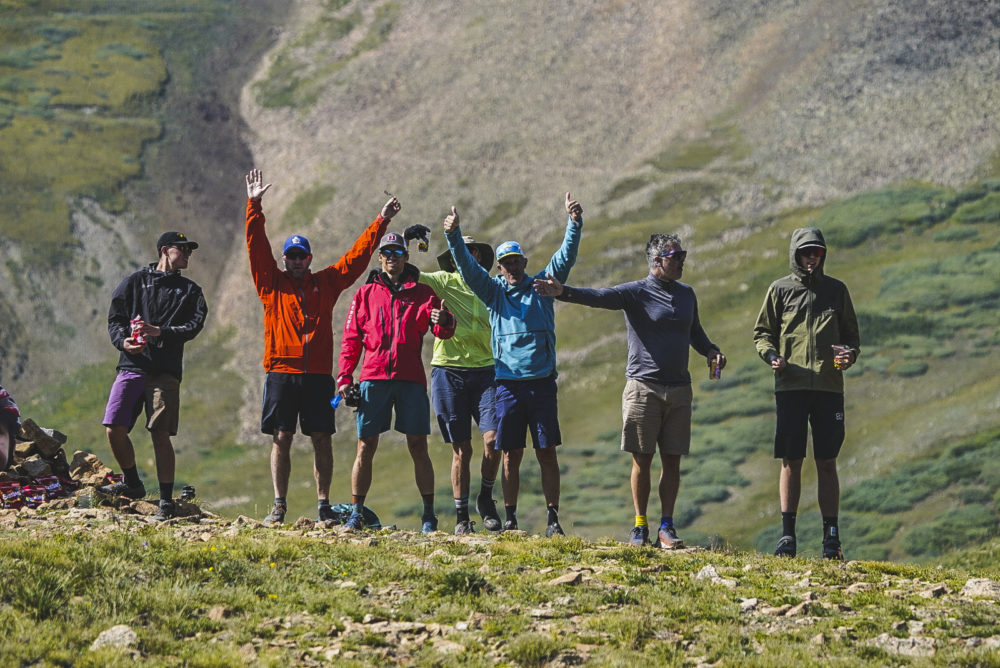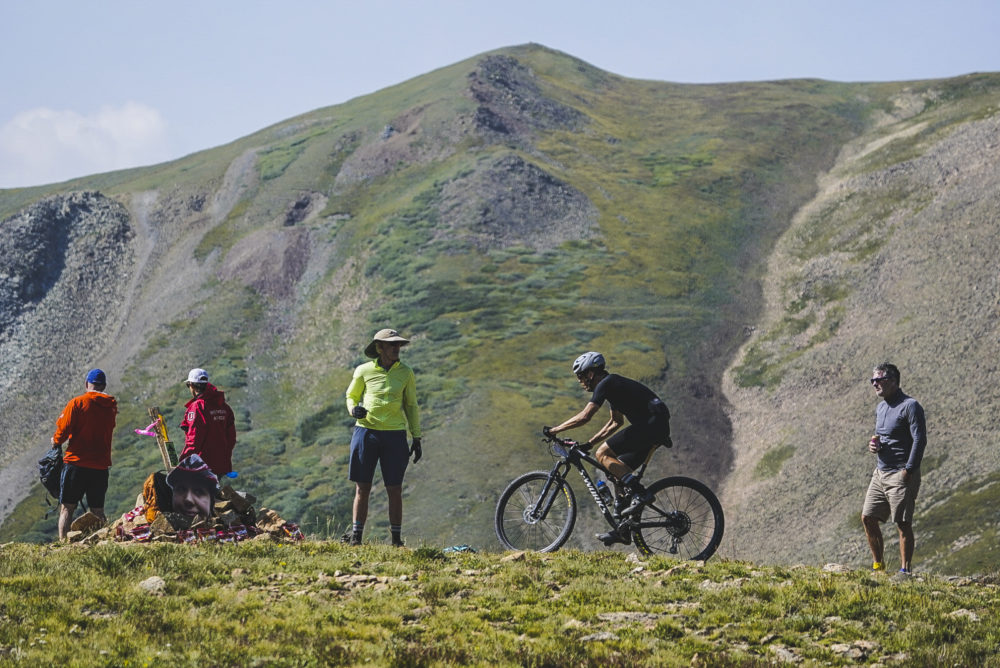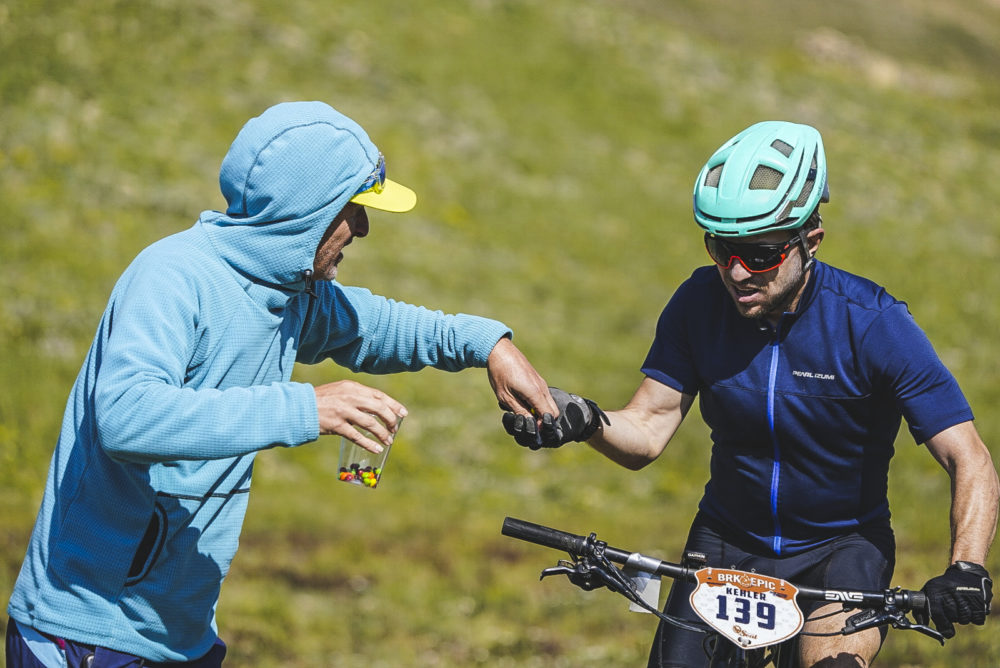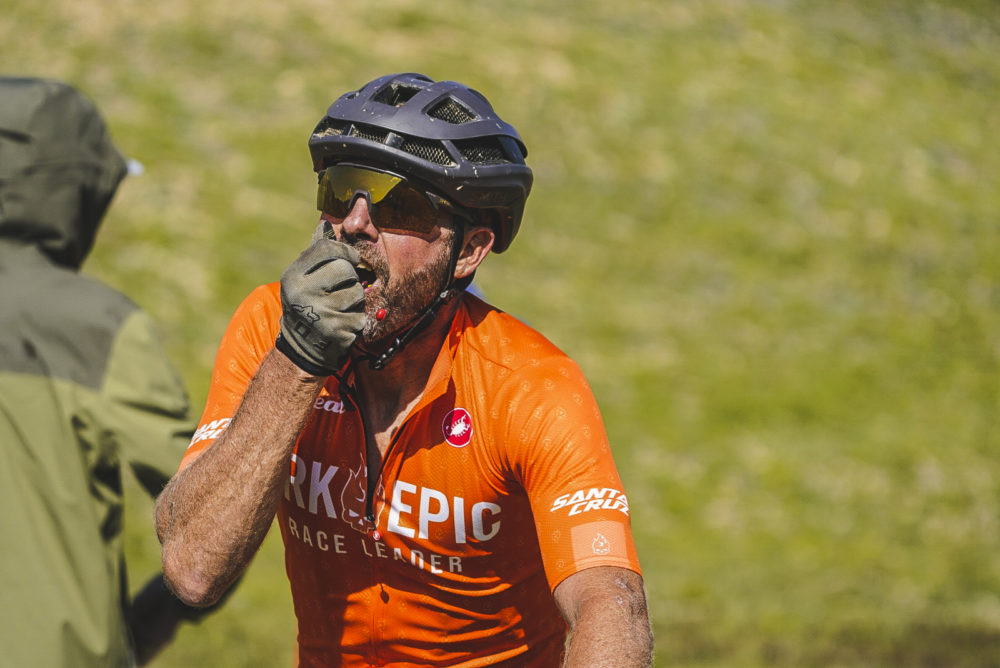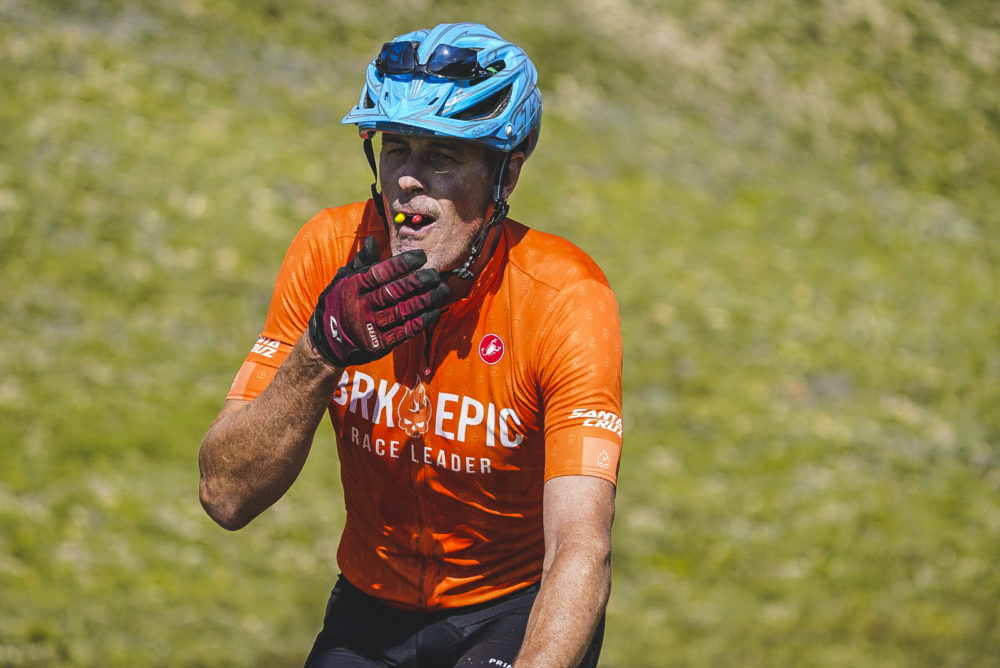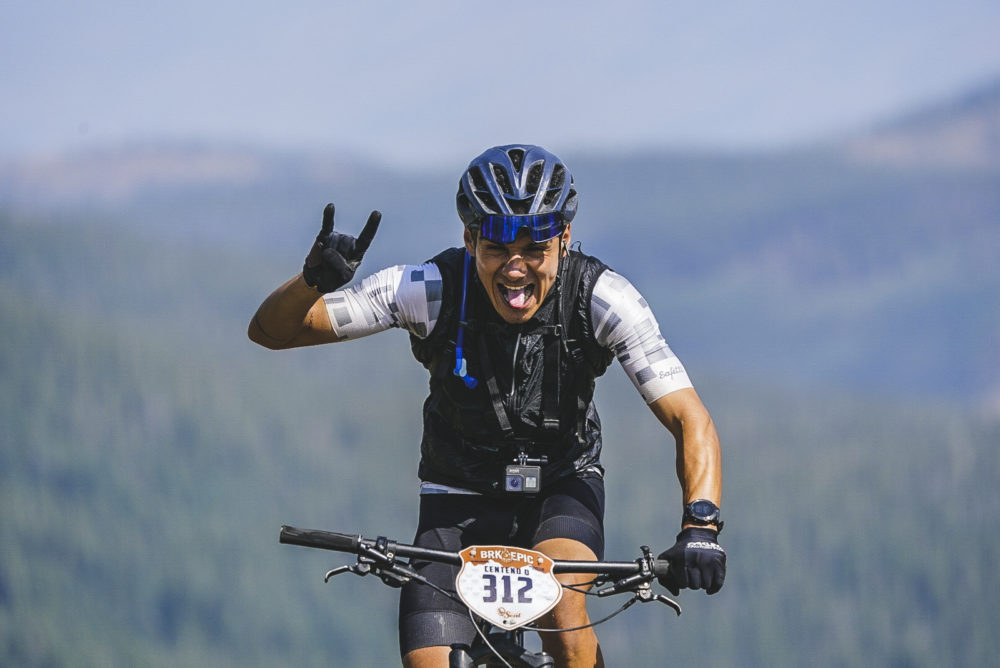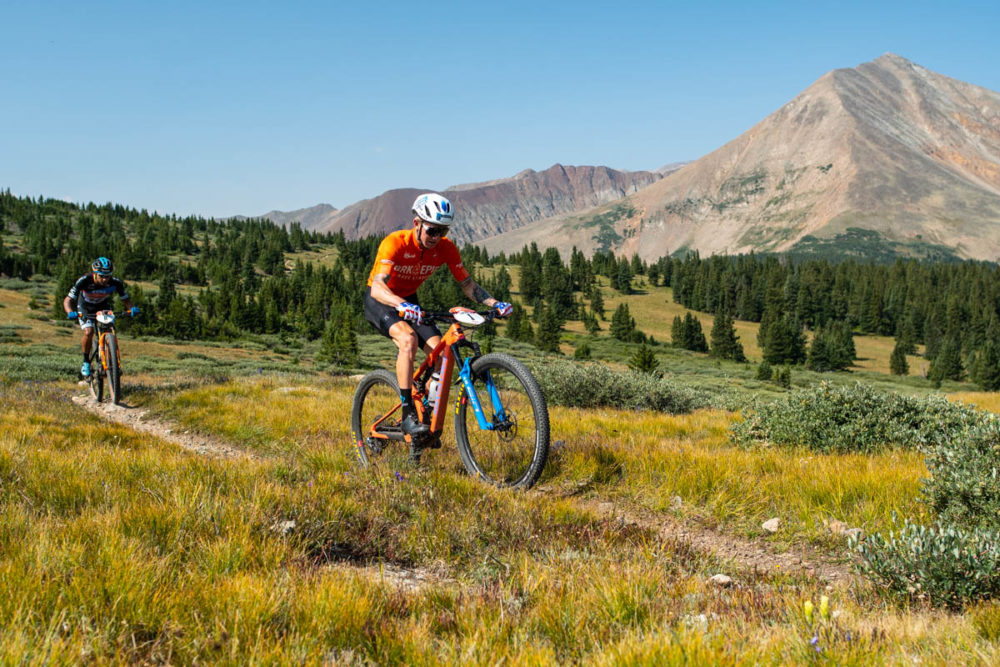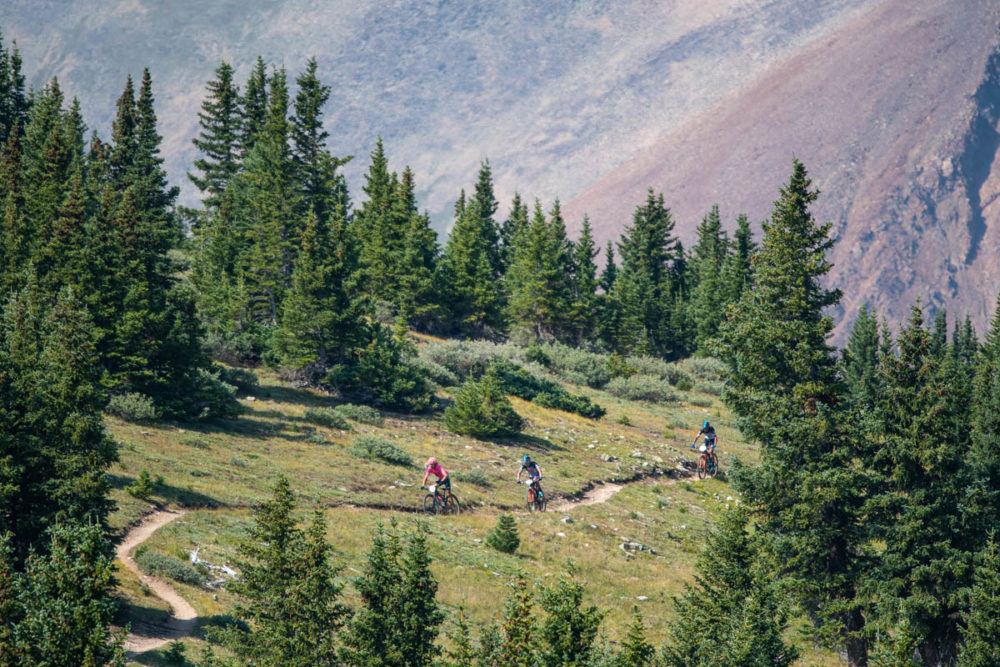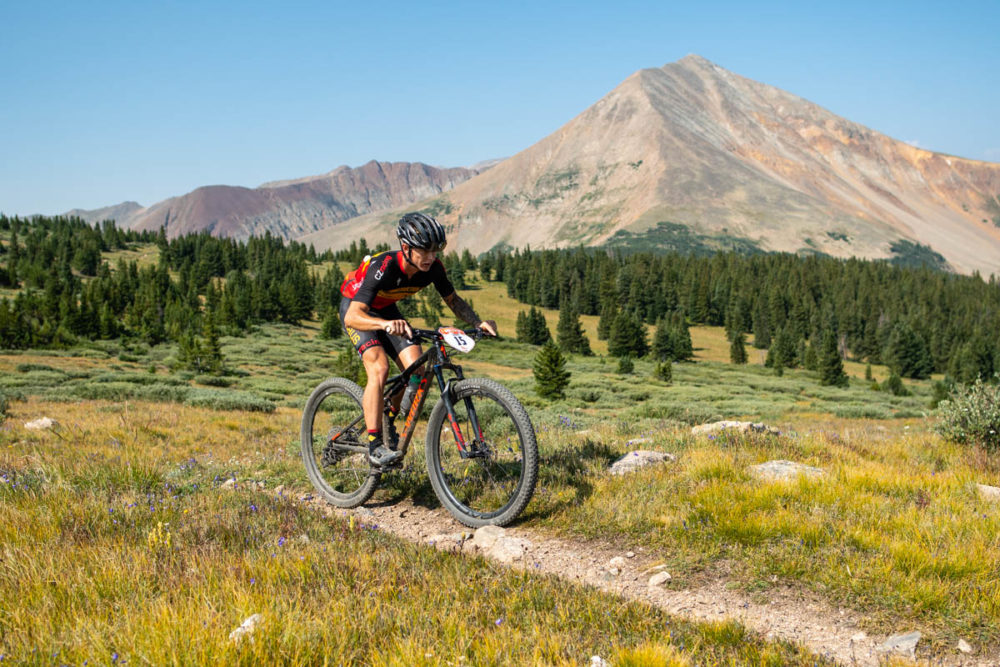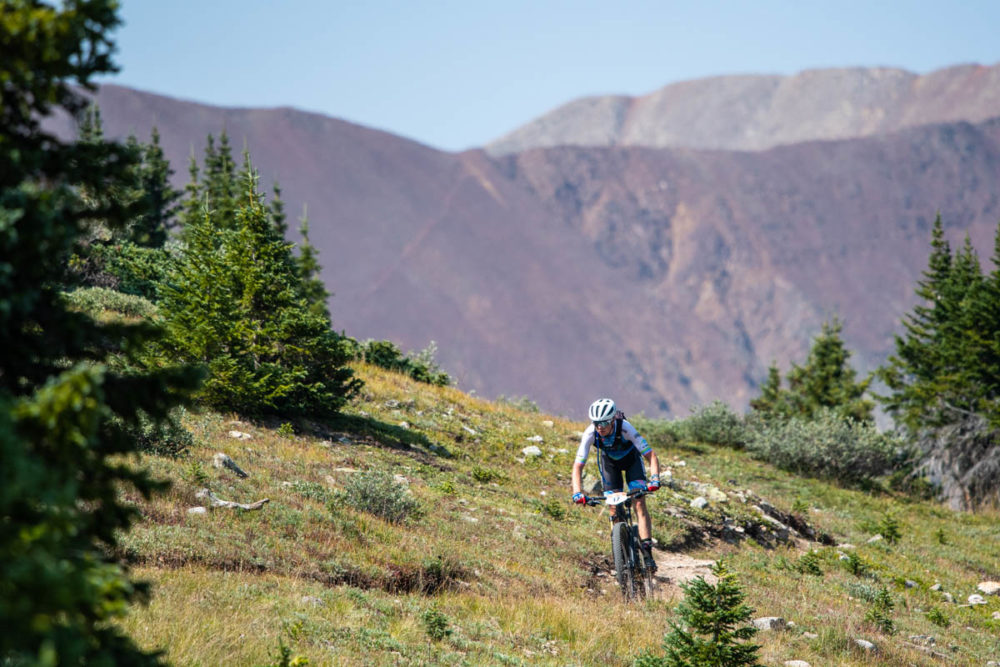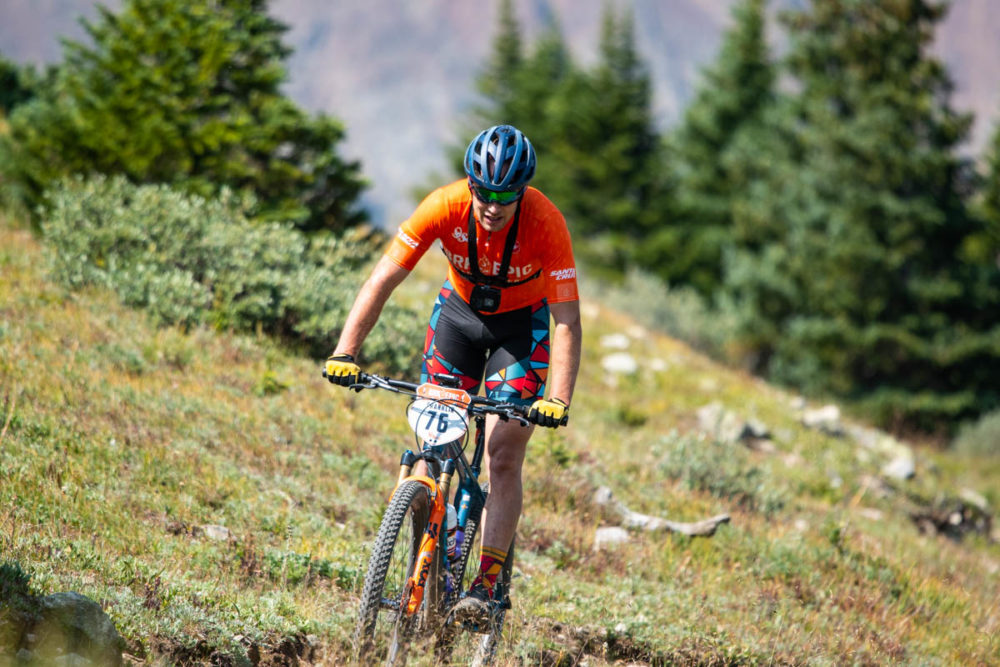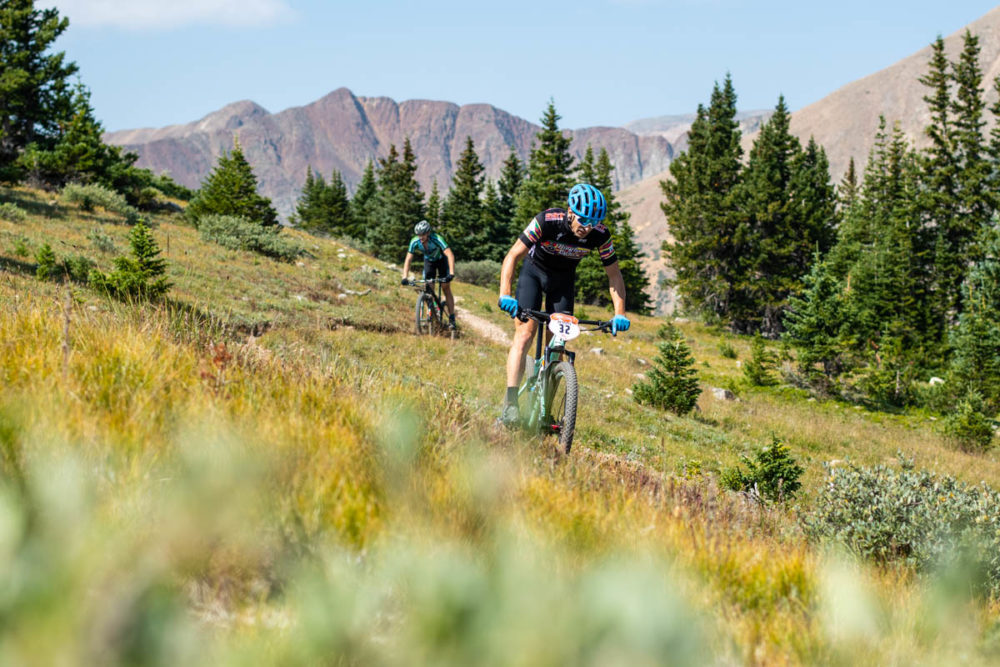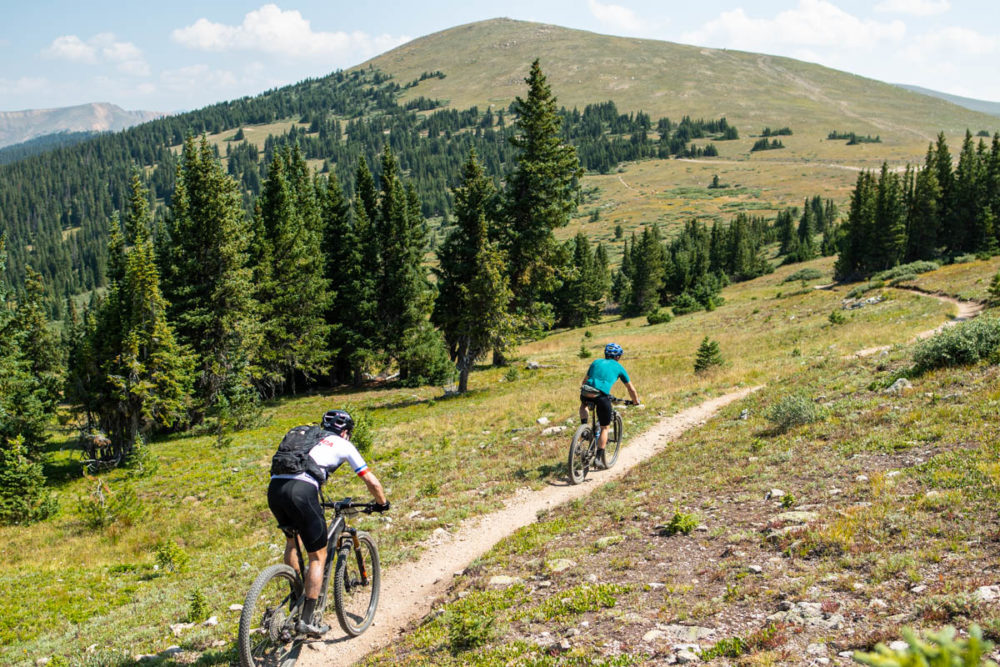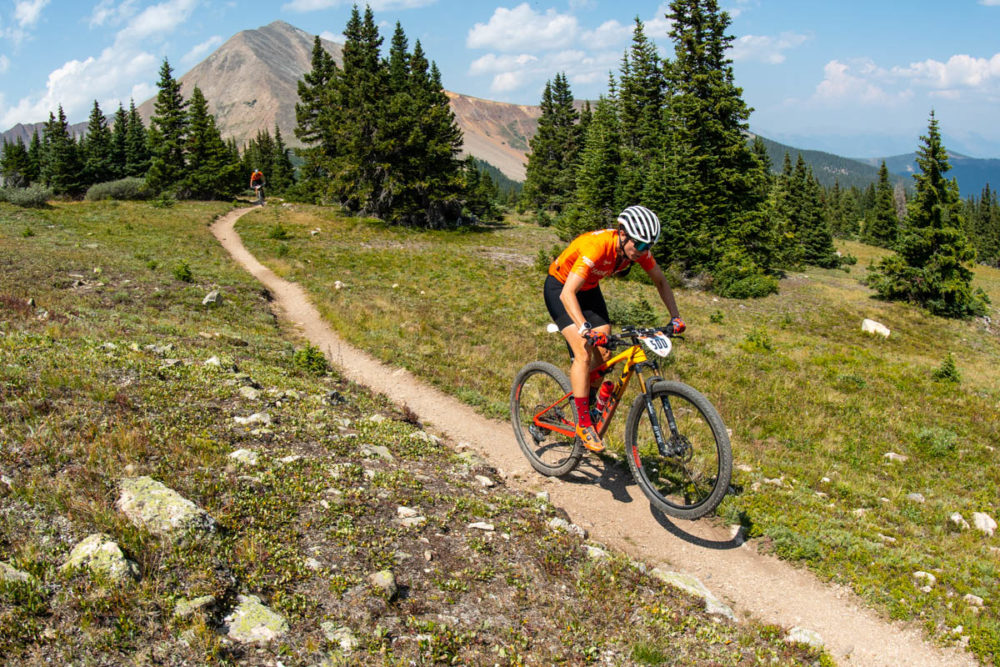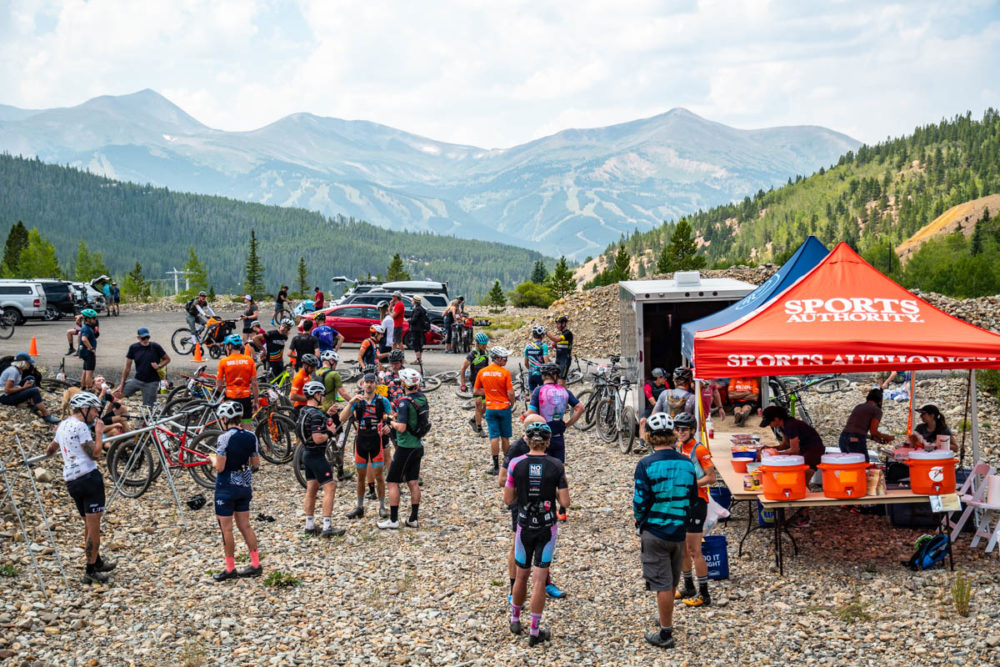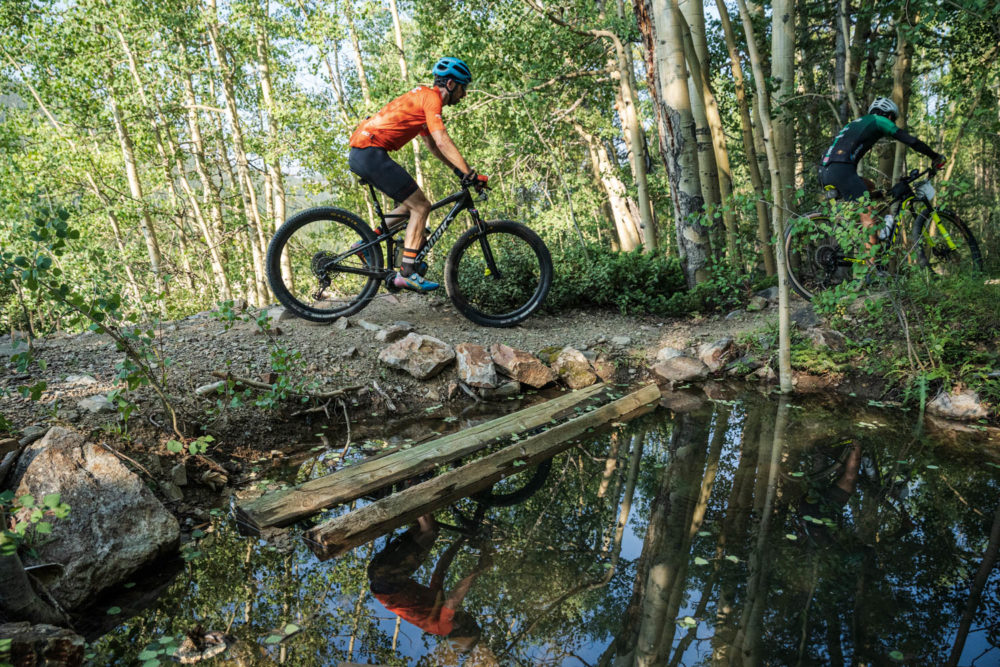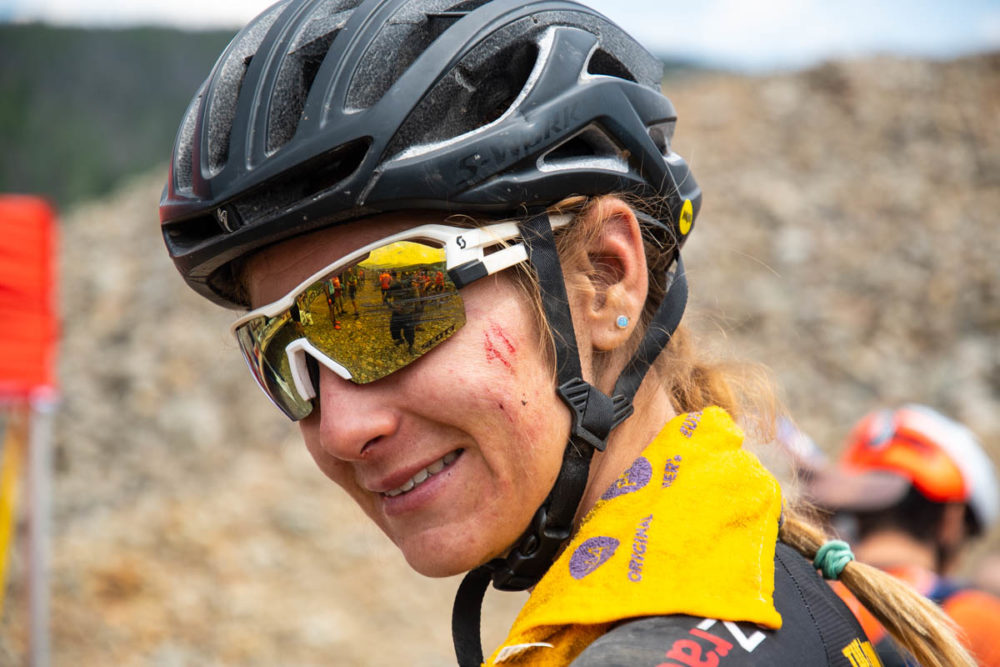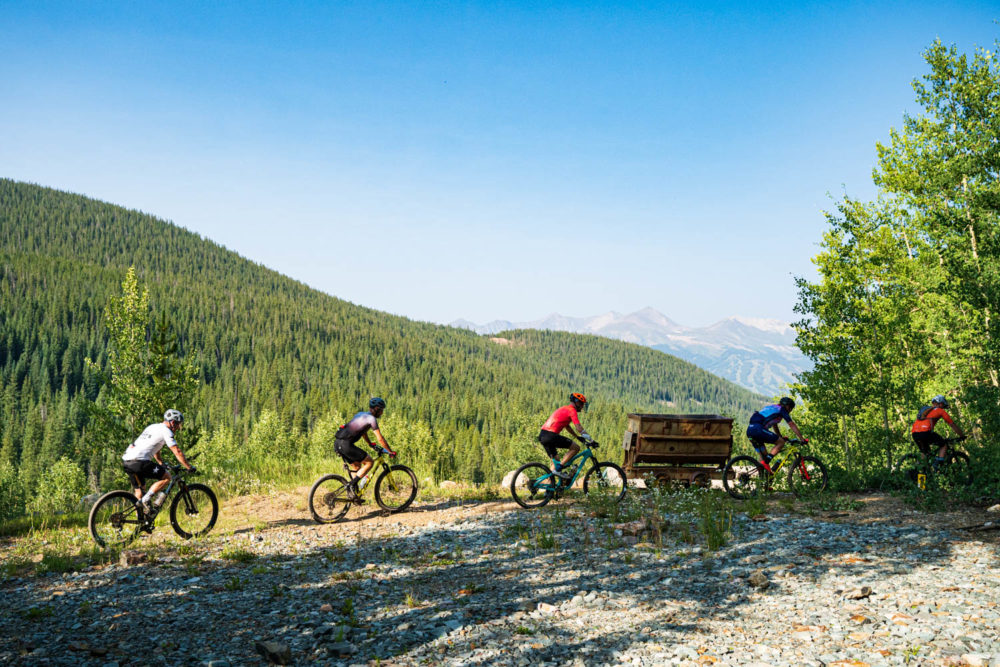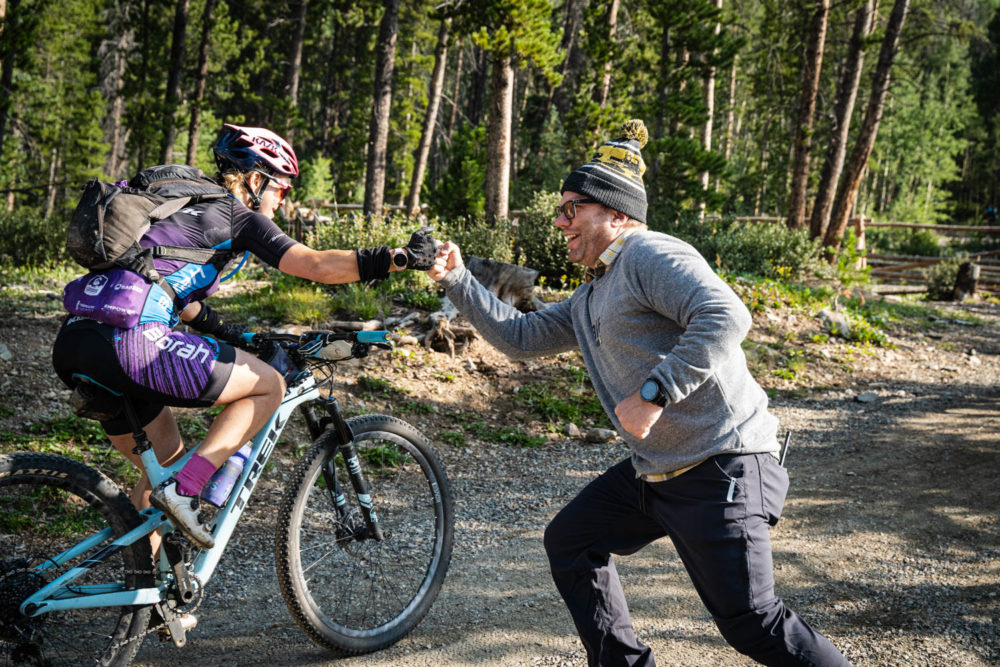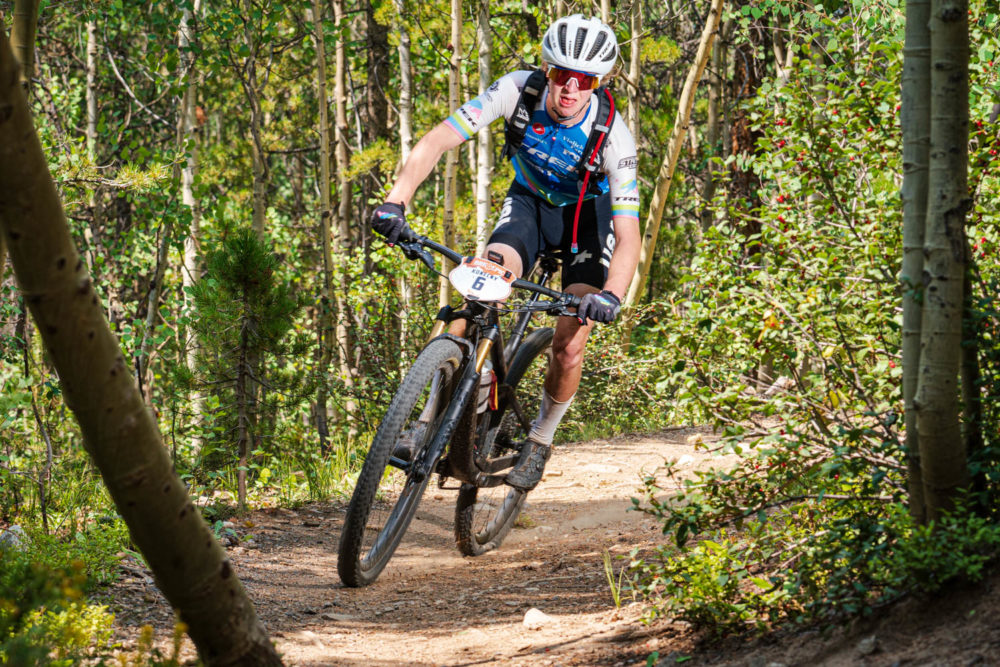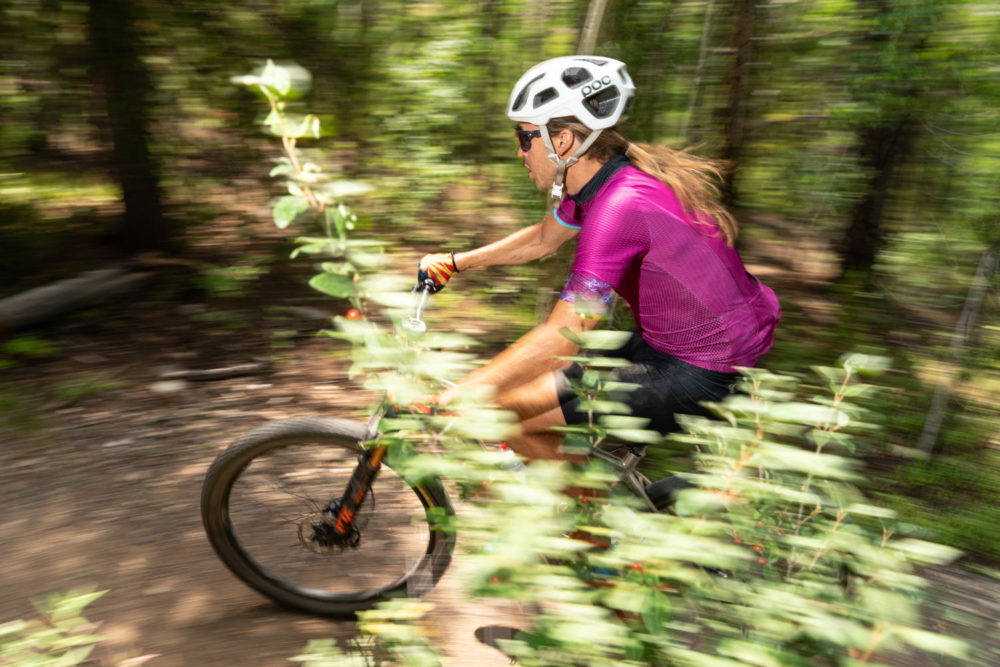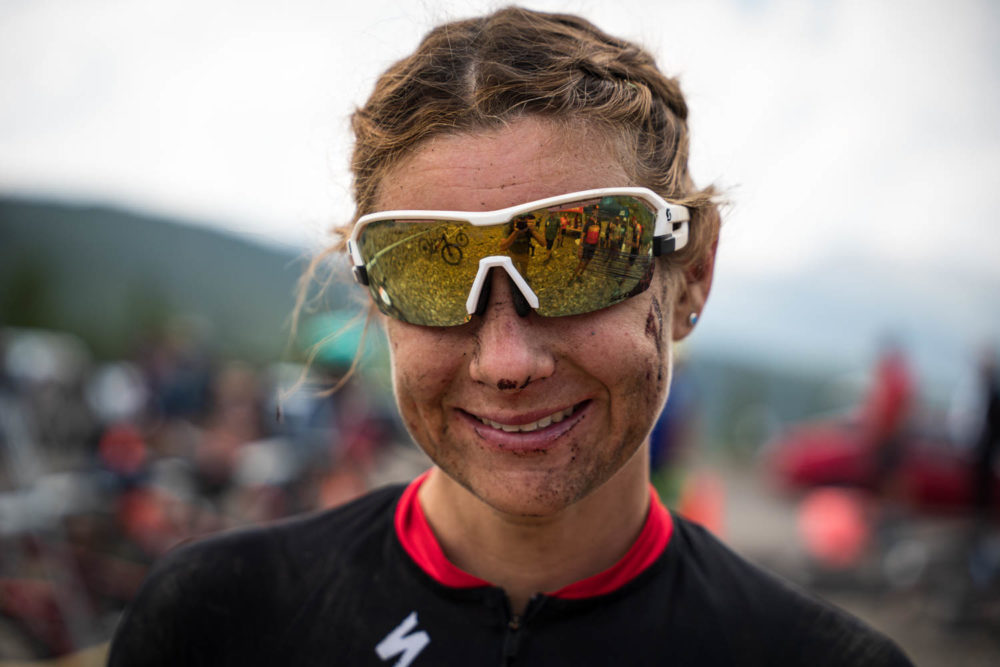 HOW DO YOU FEEL?
We posed this question just below the summit of 12,046-foot French Pass, the Queen's high point. As usual, sentiments varied.
"Fantastic, thanks."
"I'm not sitting in an office, so pretty damn good."
"Can't. Too much altitude."
"Got a tail wind—what more can you ask for?"
"Like I look."
"Literally could not be better."
"I've got 20 pieces of metal in my elbow from Dirty Kanza. This is nothing."
"Blessed."
"As can be expected."
"Fucking awesome, man."
"Really?"
"Well, it depends. Are there Skittles up there?" Yes. "Fuck yeah. Then I feel amazeballs."