written by: Marlee Dixon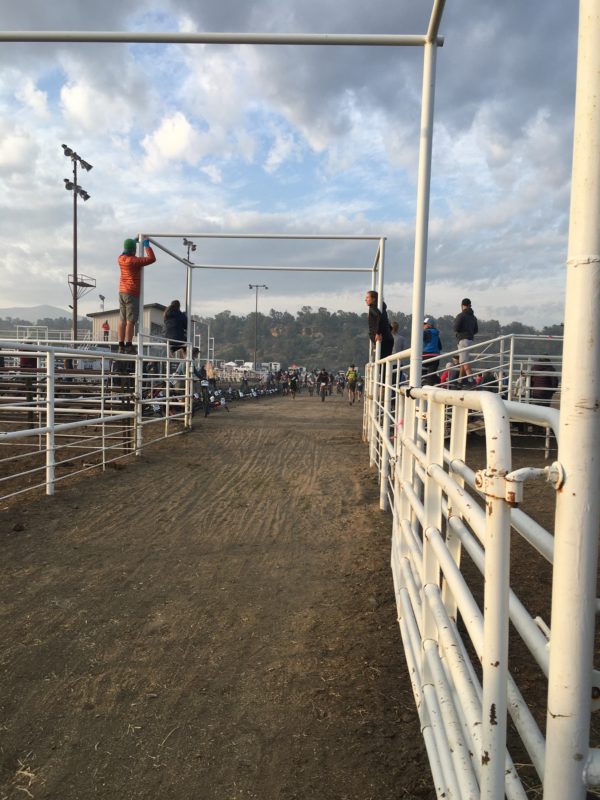 Racing is back on in Colorado where the 12 Hours of Mesa Verde happened this past weekend. After a year off, 2021 attracted over 750 racers! Located in Cortez, Colorado, the race course uses the popular and well-built Phil's World trail system. The course is 16.4 miles of fast flowy descents and technical climbs. It is almost 100% single track and a classic Colorado race that attracts many local and non-local racers year over year.
This year the weather was beautiful with warm sunny skies, a few dark clouds and wind gusts but over all very ideal temperatures. Most competitors set up camp the night before the race, camping on the course, which creates a very inclusive event environment. After a year of isolation, it was a great atmosphere to reconnect with friends and fellow racers!
Due to Covid the race started in one-minute waves this year with teams starting first, followed by duos and lastly solos. At 7:00am the first racers began the run in the Le Mans start. The first lap includes a longer road section at the start, allowing the fast duos and solos more time to pass the slower teams in front of them.
After a year of not racing for many people, this race brought out some very competitive racers in each category! A new course record lap was set for the fastest female time as well as a new QOM for Strava for the entire single-track race section of Phil's world. Melissa Rollins out of Salt Lake City had never ridden Phil's World until the race weekend and is the fastest female Mesa Verde has seen! Even after hitting a tree and getting knocked off her bike she was able to crush the previous fastest lap time. Rollins was part of a 3 person team and is looking forward to doing the race again next year.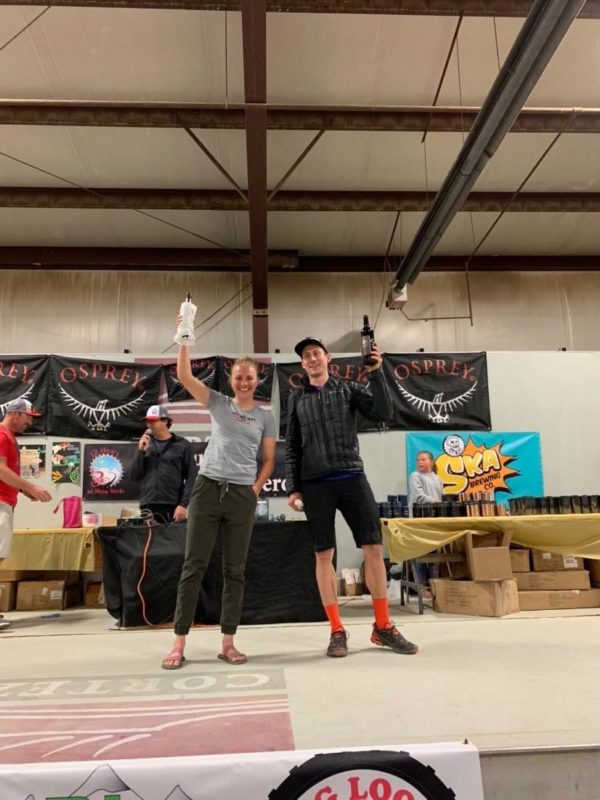 For the solo women Tam Donelson started out in the lead for the four laps followed by Chelsea Strate and Tami Taylor.  On lap 5 Strate moved into first place with Tami Taylor and Carly Bonwell behind her.  Strate continued in first for the rest of the race and commented, "After Lap 6 I was informed that I was now in 1st, and I had 10 minutes left to start a 7th lap, so I went for it, also not knowing where the next rider behind me was. I was stoked to smash my original goal of 6 laps with 7, and winning was the icing on the cake. I learned after I crossed the finish line that I did 2 laps more than 2nd place, but I don't regret getting those extra laps on the sweet, sweet Phil's World single-track because that course was a blast!"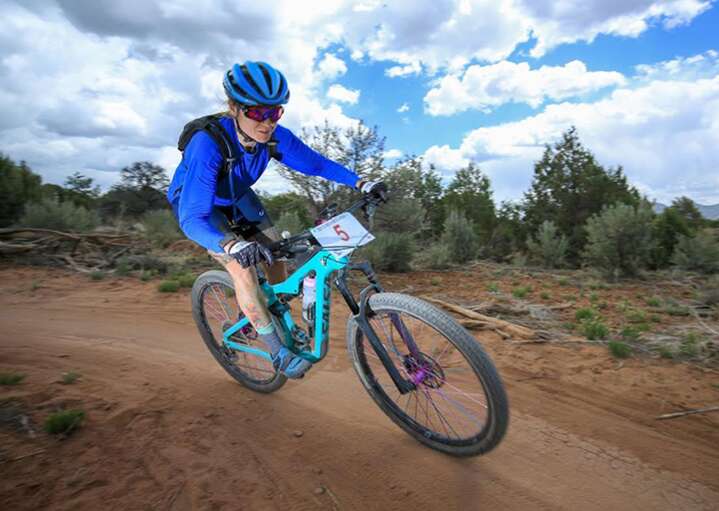 For the solo men it was a very tight race between Josh Tostado, Truman Glasgow and Sam Vickery. Glasgow came in first after the first lap but then broke his chain. Tostado took the lead but Vickery caught up and passed Tostado in the next few laps. Tostado and Vickery raced neck in neck for the rest of the day until Vickery crashed and damaged his deraileur. Tostado took the lead in the 2nd to last lap and won the race. Glasgow caught Vickery after his crash and finished 2nd, less then one minute ahead of Vickery (3rd place). Tostado beat all his previous records on the course, finishing 8 laps in under 11 hours. When asked how the race went, he commented, "I had to dig deep to keep up with the young guys!"