Gnarly storm unleashes high on Wheeler, testing racers at 12,000 feet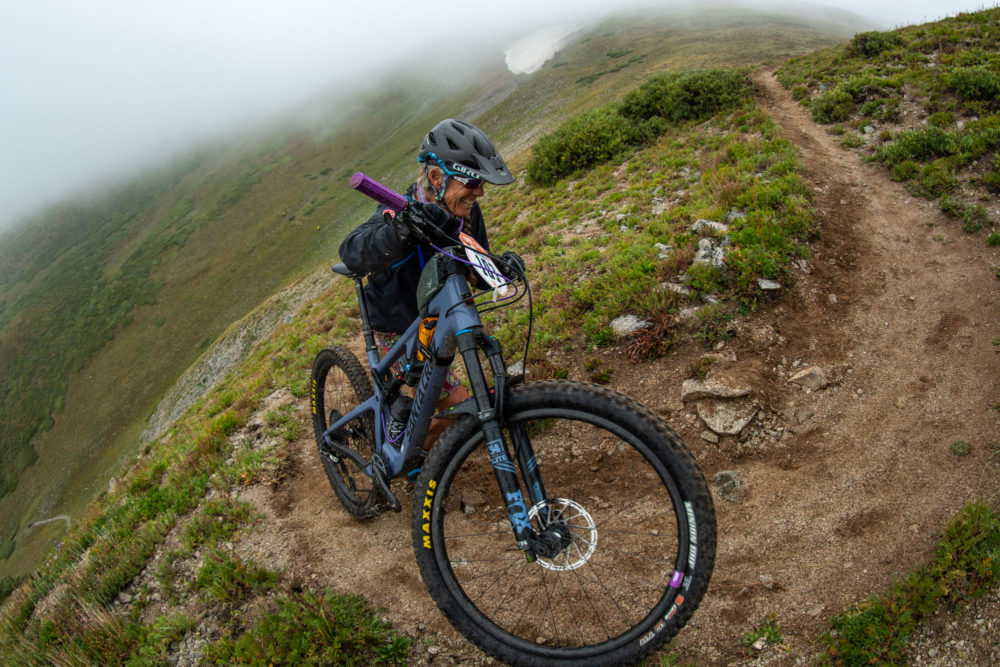 Swenson, Skarda stay perfect and inch closer to GC victories as bike racing's essence shows through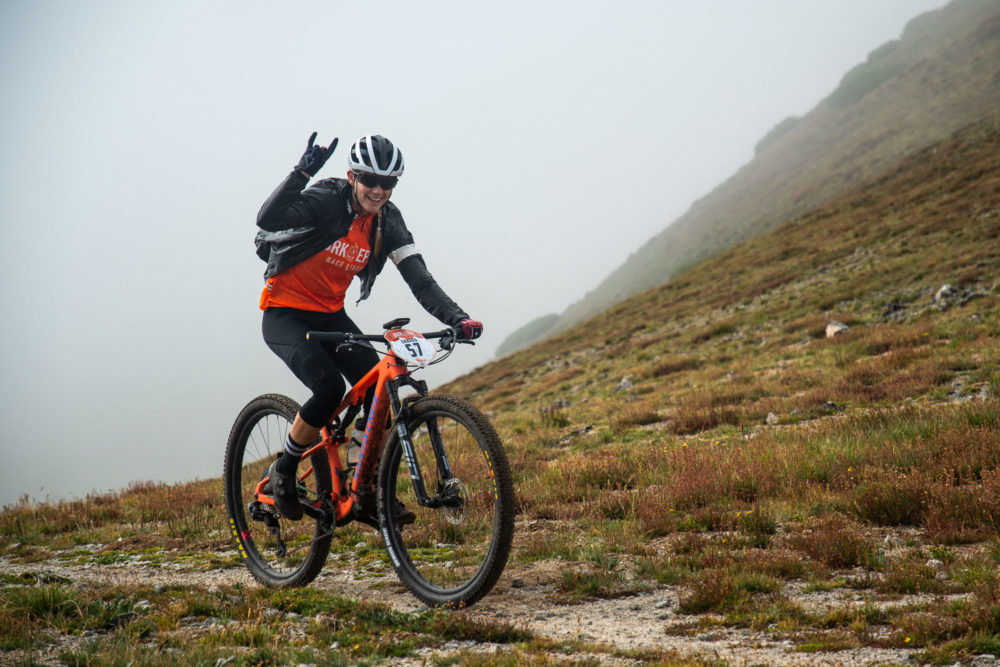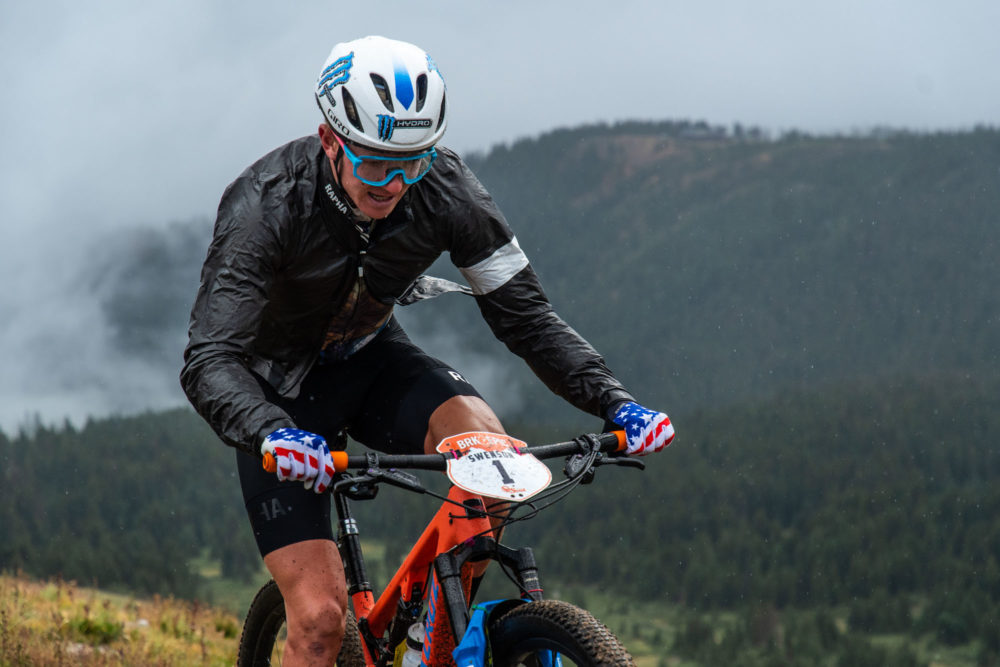 By Devon O'Neil
BRECKENRIDGE — On a Wheeler stage that will live in Breck Epic lore, it paid to be fast Thursday. Rain, sleet, biting wind and all the earthbound challenges that such weather brings to alpine terrain pushed racers to the brink, breaking some, steeling others, yet seemingly having little effect on the sharp end of the field.
Keegan Swenson stayed perfect this week with another convincing victory. He broke from the pack about six miles into the 24-mile stage and rode alone to the finish, crossing in 2 hours 46 minutes 23 seconds—2:18 ahead of Luis Mejia, who finished second for the fifth straight day. Lachlan Morton was another 13 seconds back in third, after sprinting to the line ahead of Diyer Rincon.
Swenson's GC lead stands at almost 12 minutes going into the final stage, the flattest and fastest of the race, with finish times typically under two hours.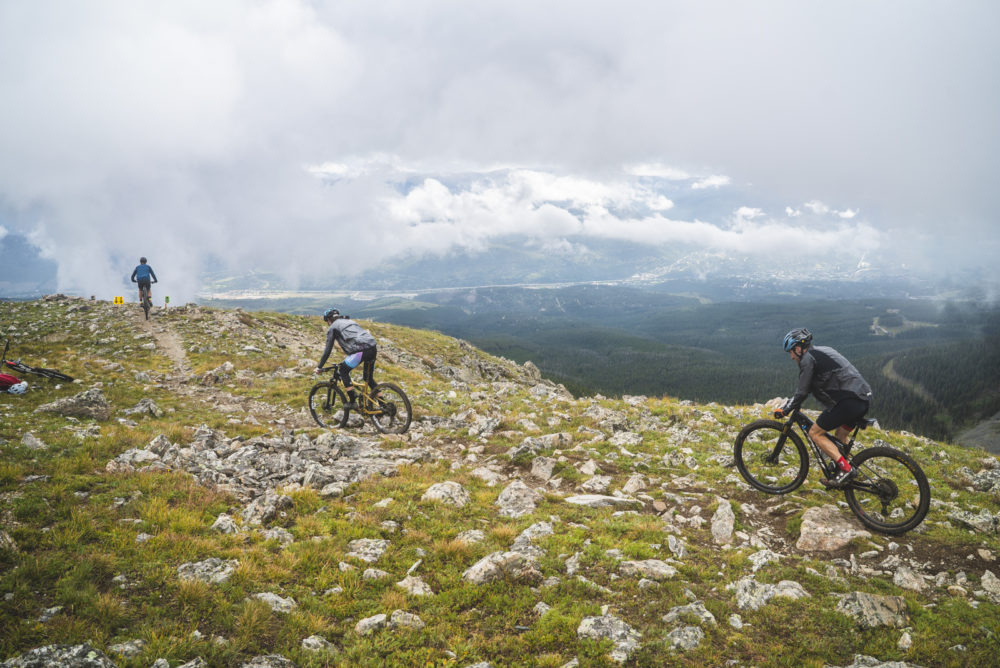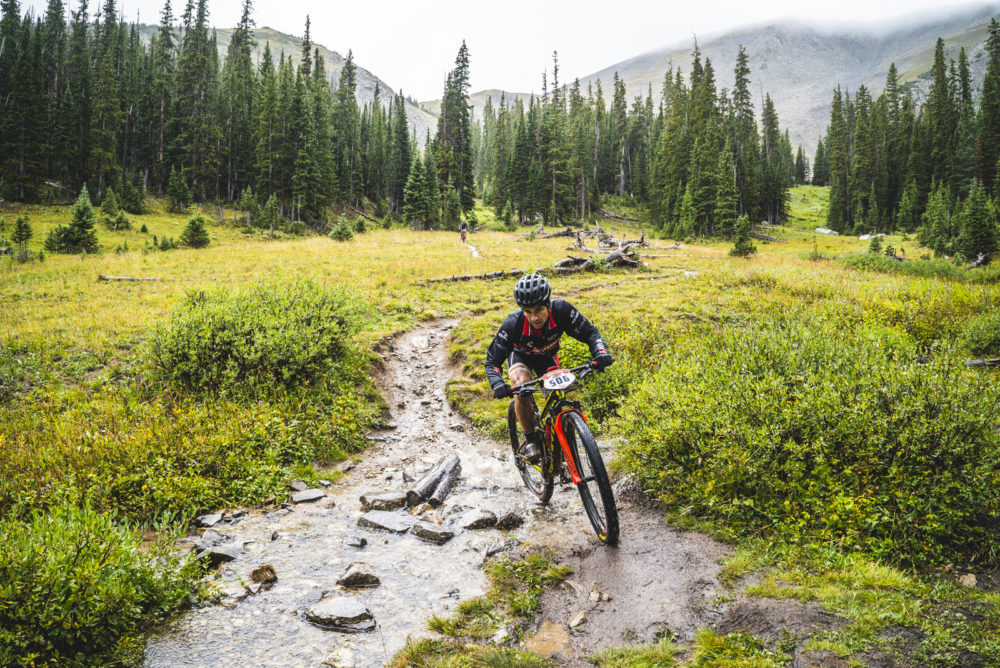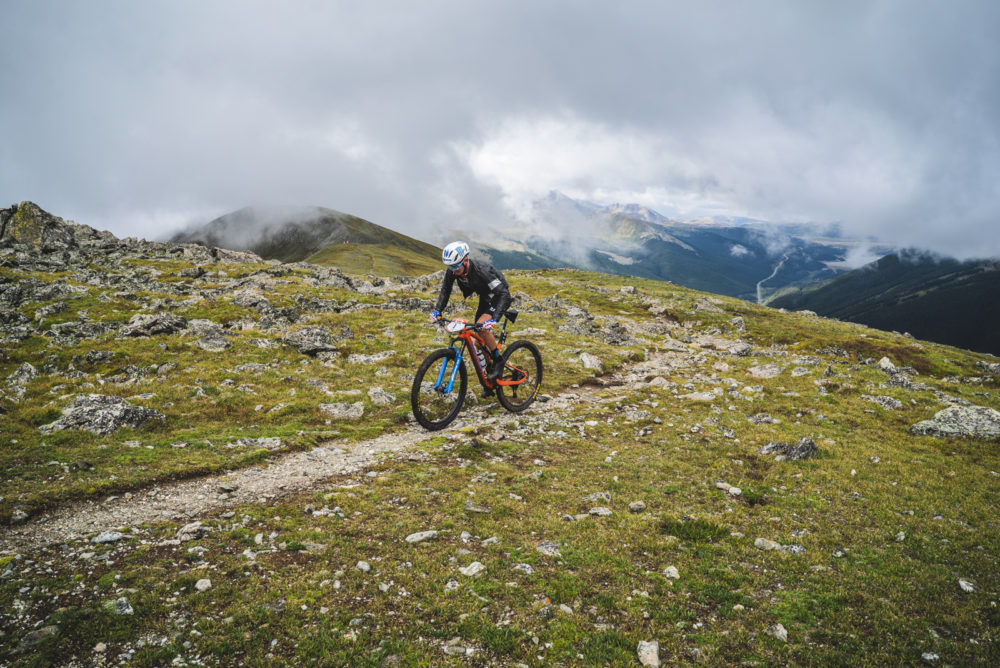 The women's GC is in a similar state of non-flux after Alexis Skarda won again to extend her overall lead to 22 minutes. Skarda dropped Evelyn Dong on the Peaks Trail climb from Frisco to Breckenridge after Dong caught her on the 3,200-foot descent from the Tenmile Range crest. Skarda's time of 3:31 was three minutes faster than Dong and 19 quicker than third-place finisher Rose Grant. Afterward the three women hung around the finish replaying their adventure.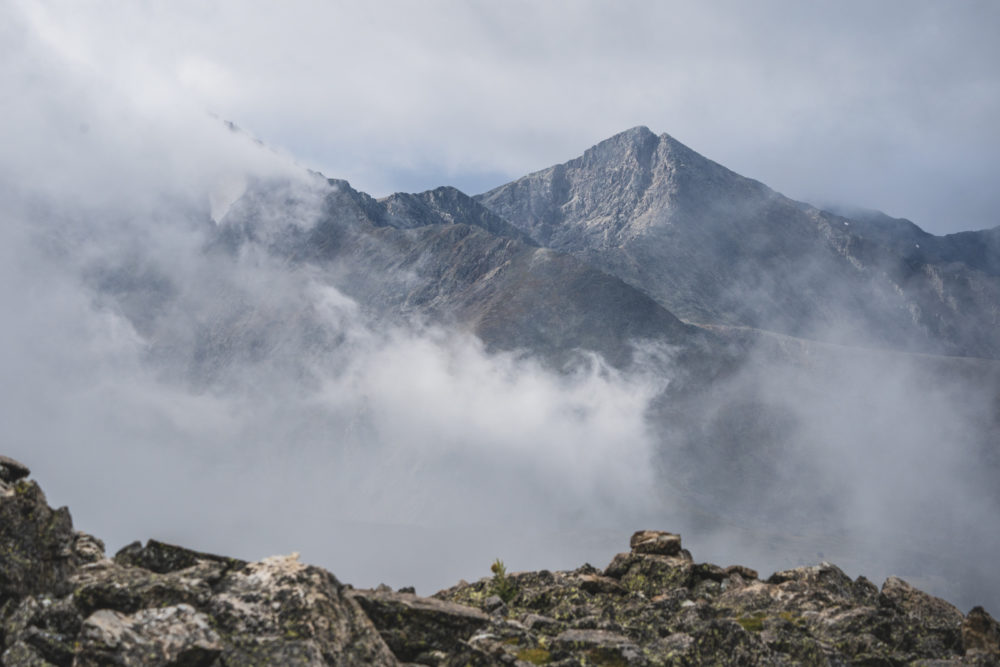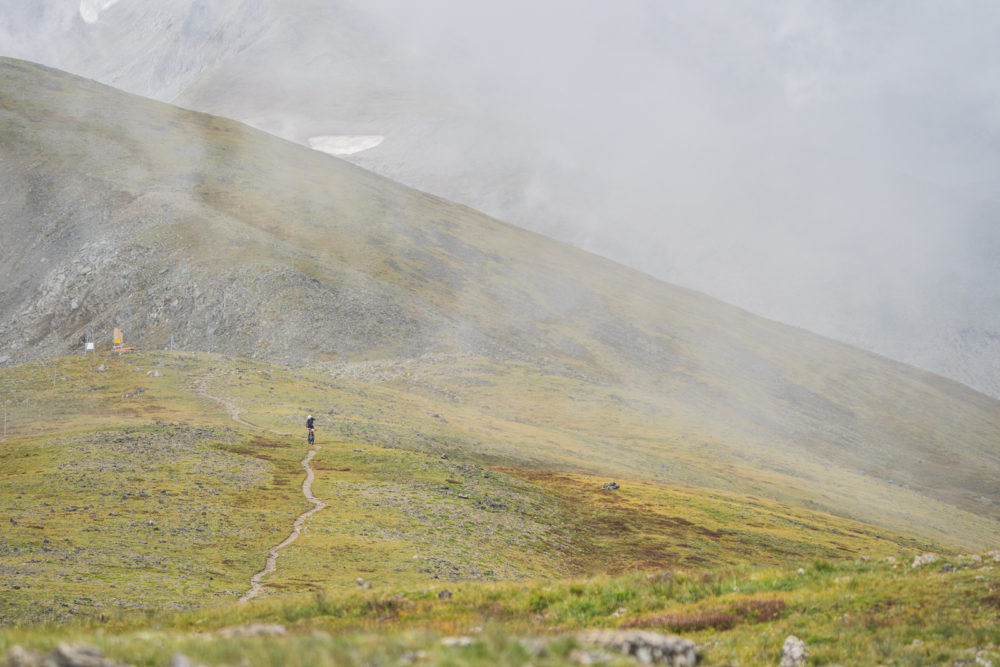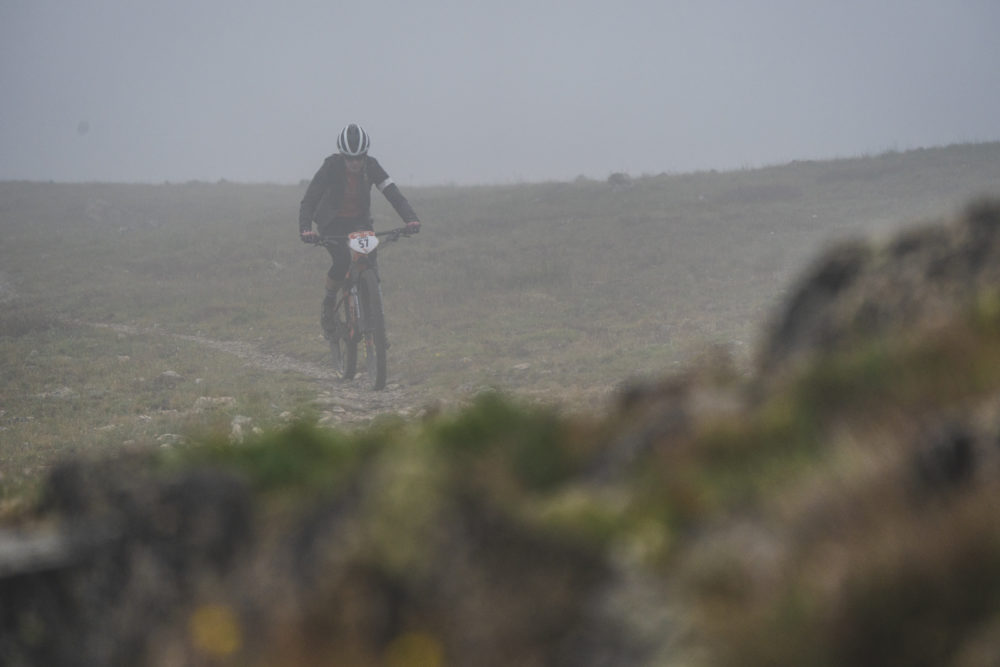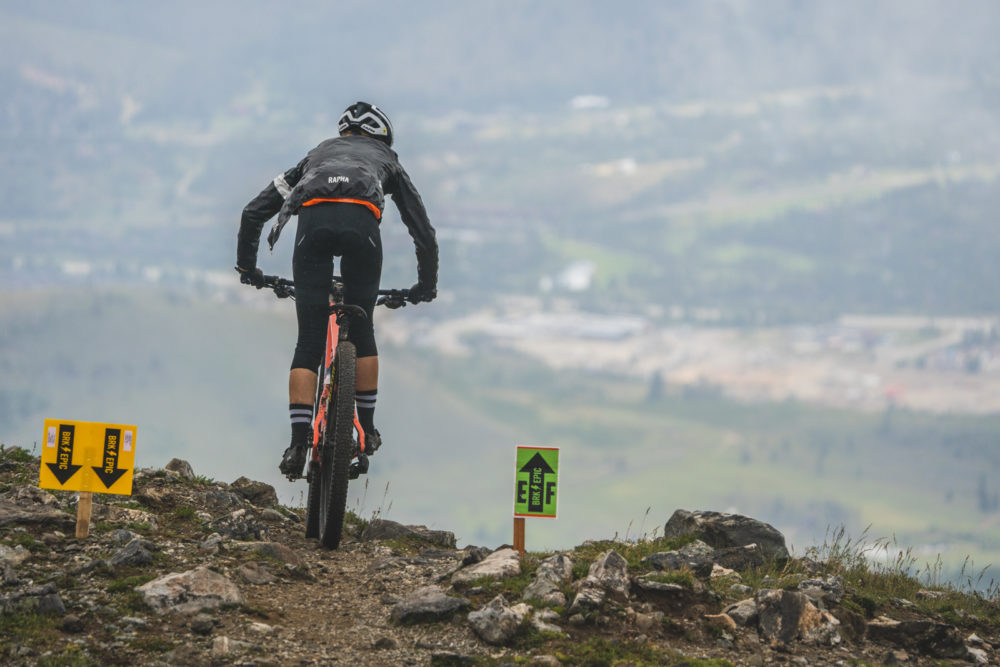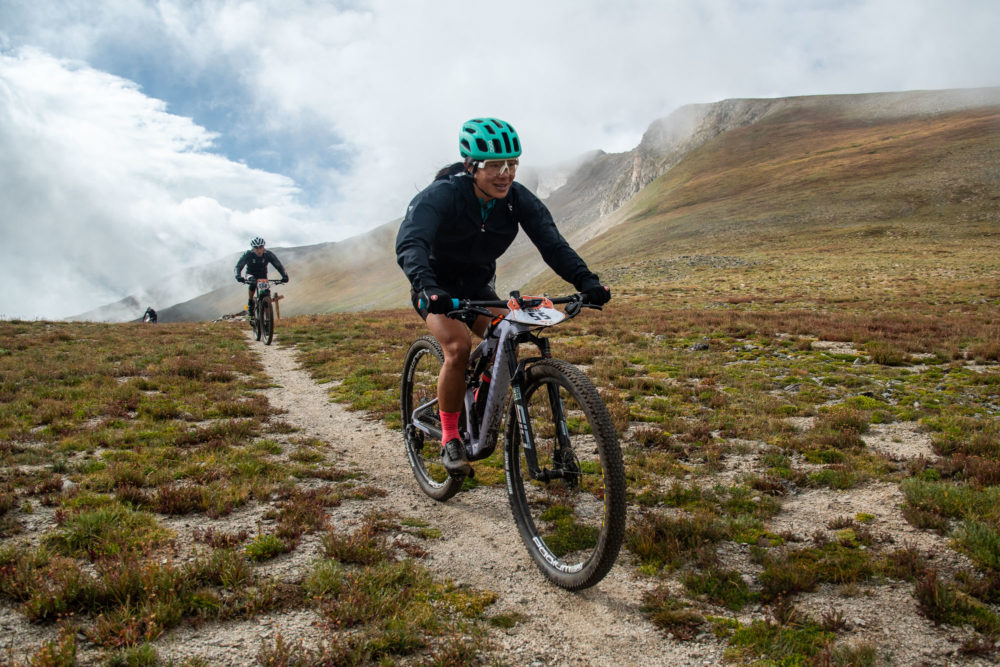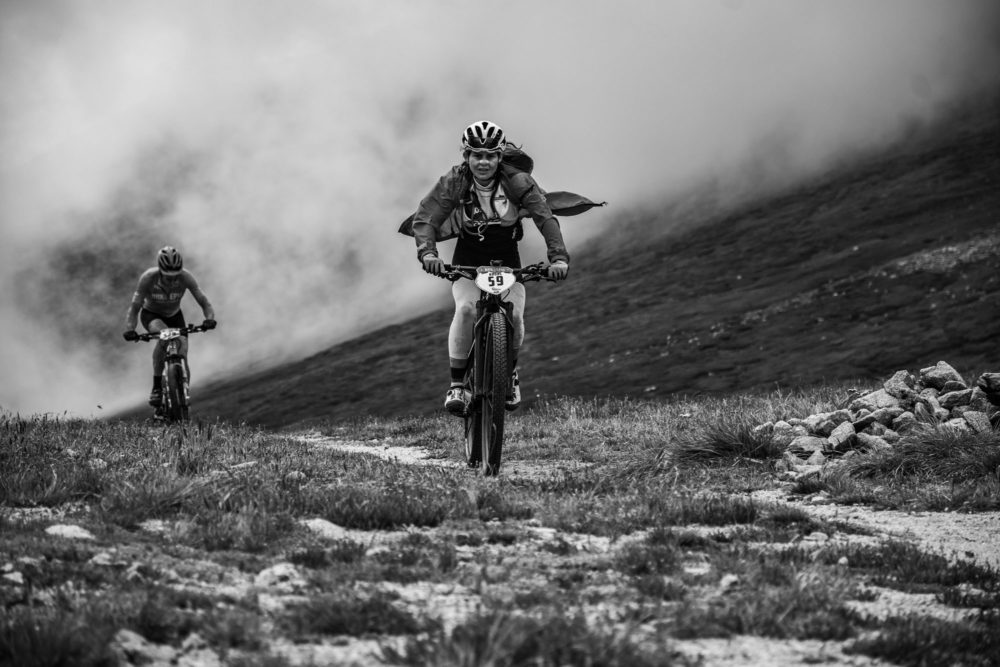 Grant: "Wow, that was so hard."
Skarda: "I definitely ate a lot of mud and water."
Dong: "I loved it."
Skarda: "I tried to eat a piece of bacon [from the swine handup at mile 7], and I just chewed it and chewed it, and 10 minutes later I still had the whole thing in my mouth and was like, OK, this is not happening, so I spit it out."
Dong: "There's probably a marmot that was super psyched about that."
RANDOM ACTS OF RADNESS
When Mother Nature decided to twist her knife, timing dictated that certain segments of the field endured a greater wrath than others. That's when humanity stepped in. Not everyone who started the stage finished—more than 140 racers abandoned or were cut off due to time or safety—but those who did told stories of bike racing's essence. One of them came from Mike Thompson, an Epic rookie from Louisville, Kentucky.
Thompson's partner in the Duo 80-plus category dropped from the field early on, unbeknownst to Thompson. So Thompson continued riding, eventually coming upon a distraught competitor on the Tenmile crest at 12,400 feet. "He was sitting off the trail, crying and shivering," Thompson said. "I was like, 'Dude, you gotta get up and get off this mountain.' The wind kicked up, sleet was coming in sideways. He just started shaking his head. I was like, 'No, dude, you gotta get the fuck up.'" Thompson helped the man continue to a lower, safer place. He also gave some of his food to additional stragglers later. "Doing what people do," he said.
Meanwhile, farther downhill on Miners Creek Road, another racer stopped to eat a gel when he noticed a lady sitting beside the road, "shaking, in rough shape," he recalled. "She was like, 'Don't leave me!' and asked if we could ride together because she hadn't seen anyone else. So we rode for a while before mountain rescue showed up. We got in their ATV and they drove us down the mountain. I hugged her for 20 minutes to keep her warm. I also saw a guy with a flat on top of the range and gave him my pump. So I have no idea where my pump is." The good Samaritan only wanted to be identified by his first name, Ben. "Anybody would've done it," he said.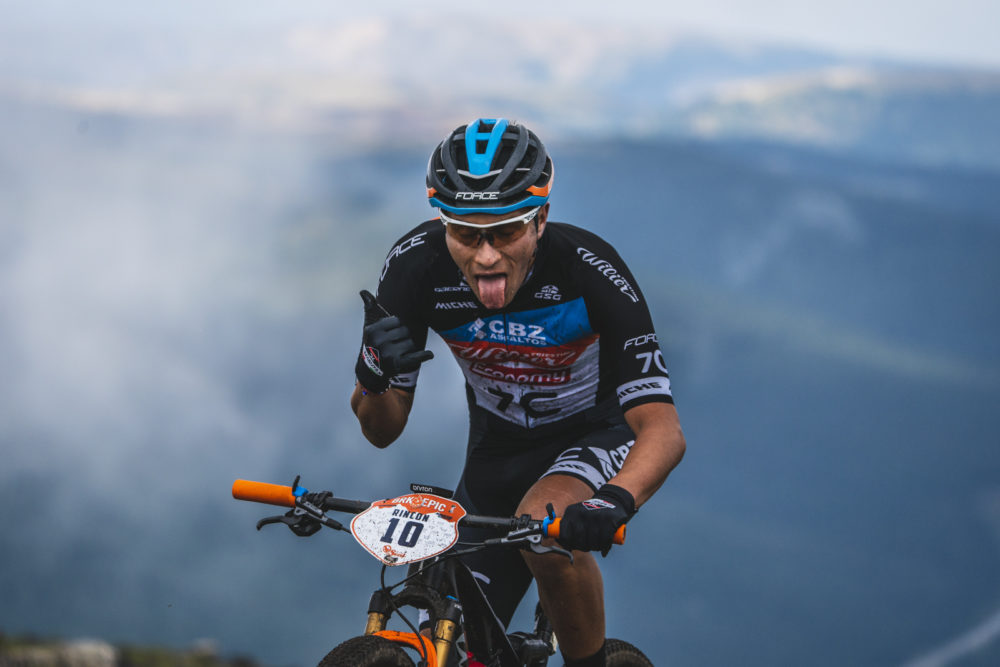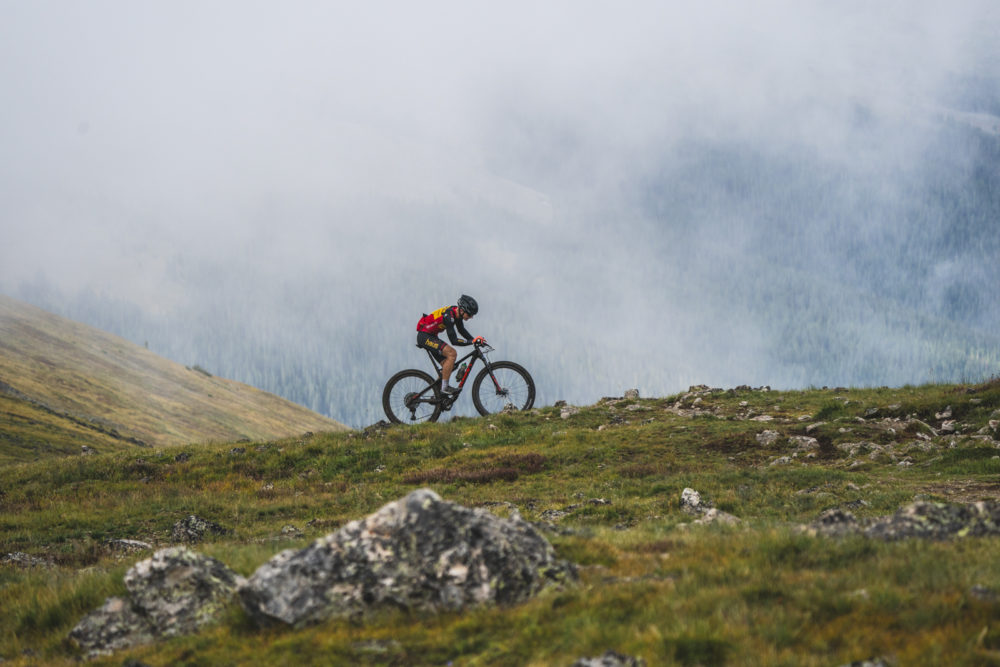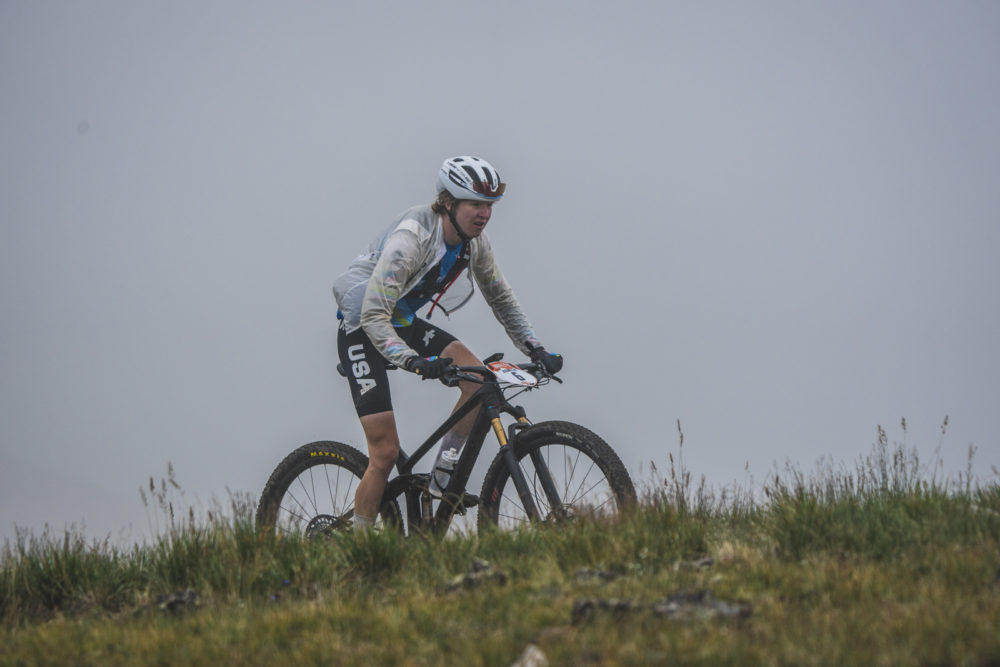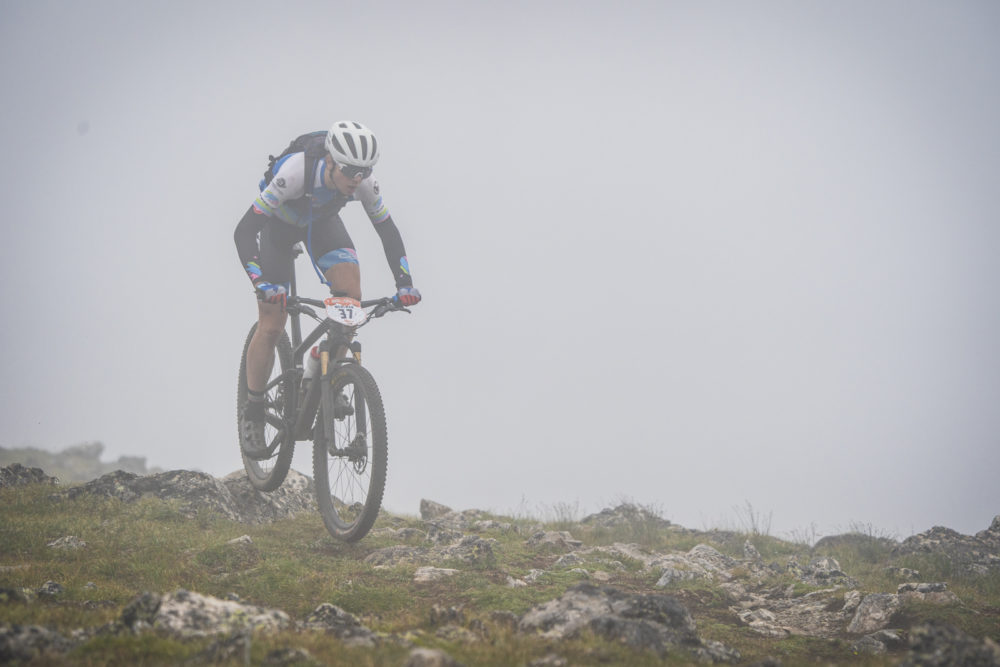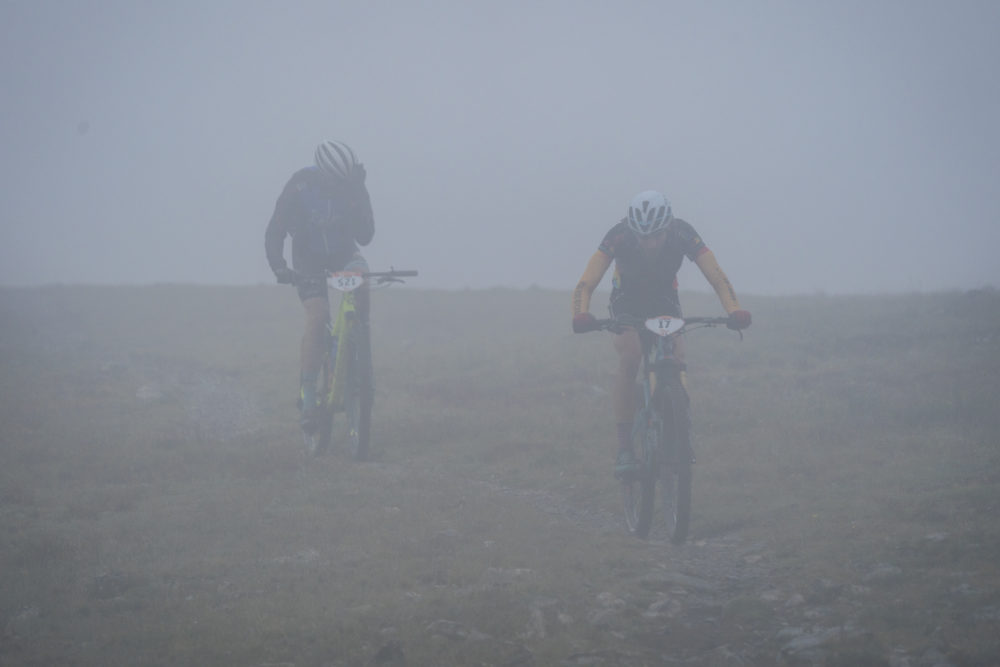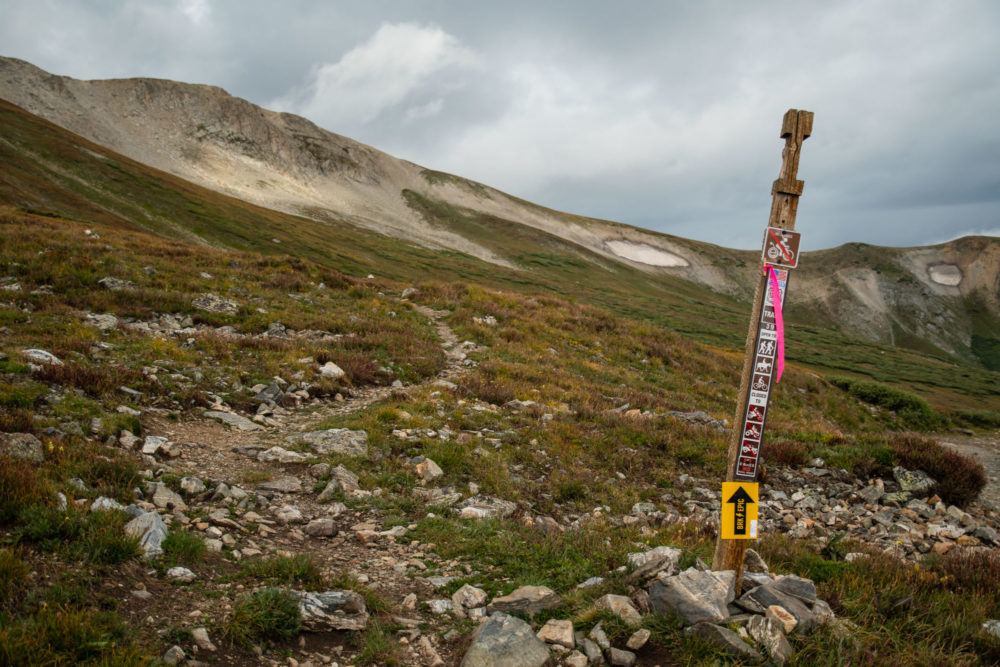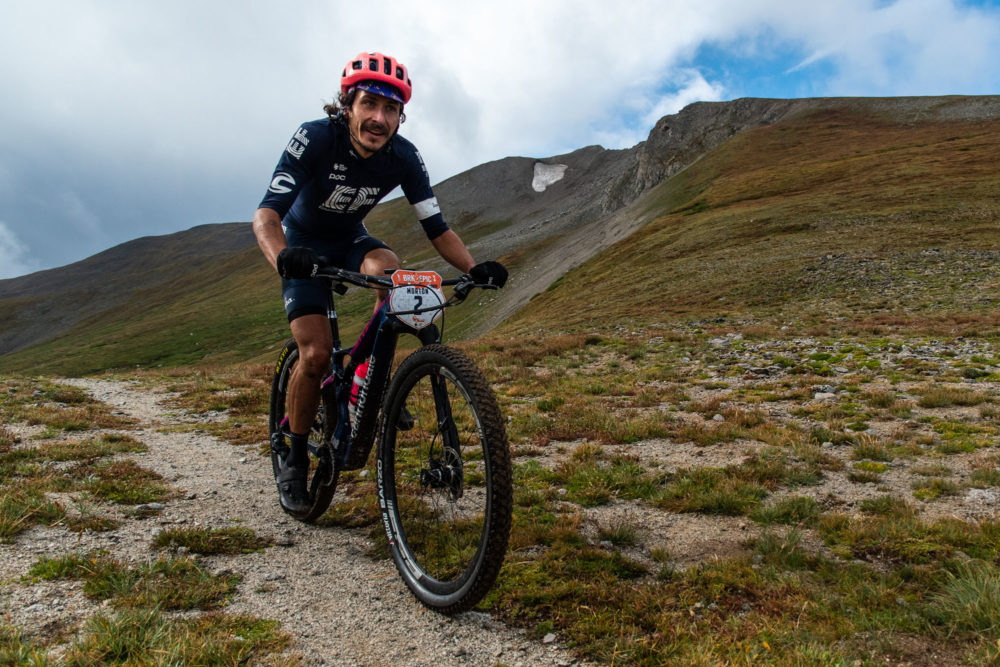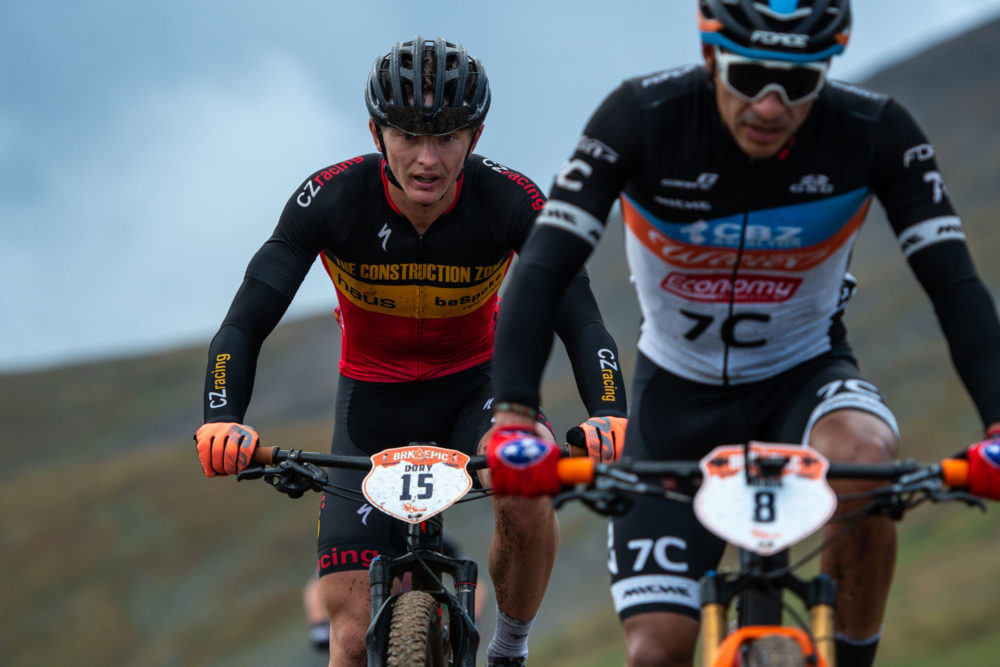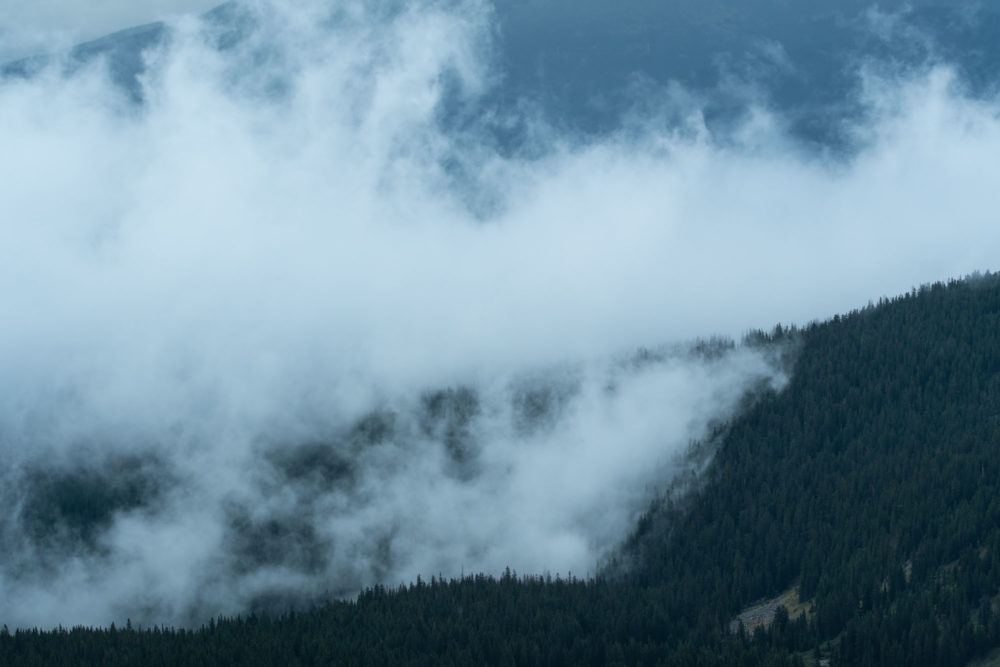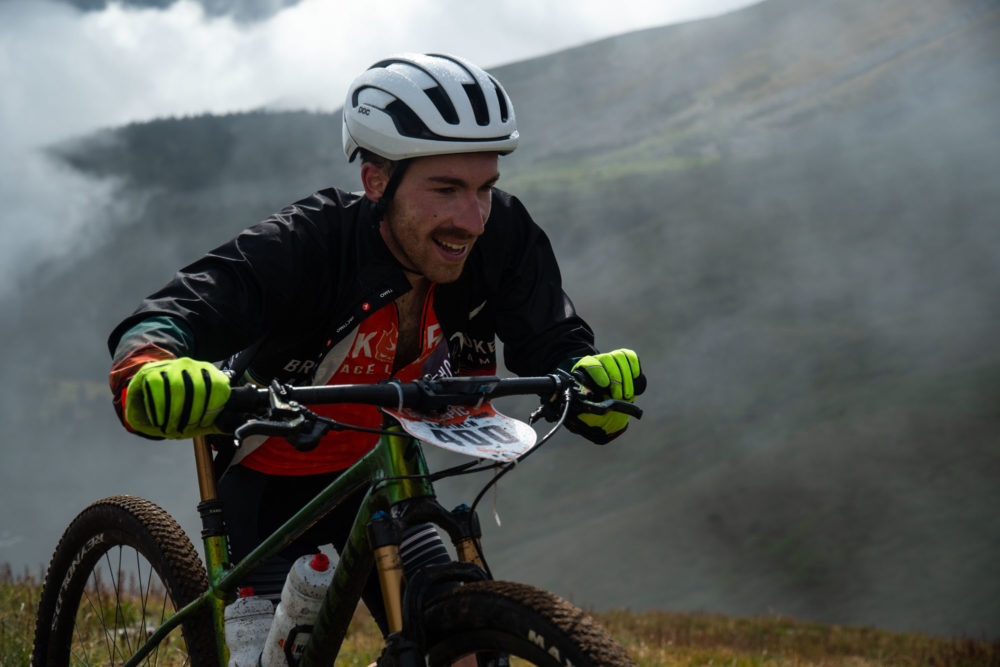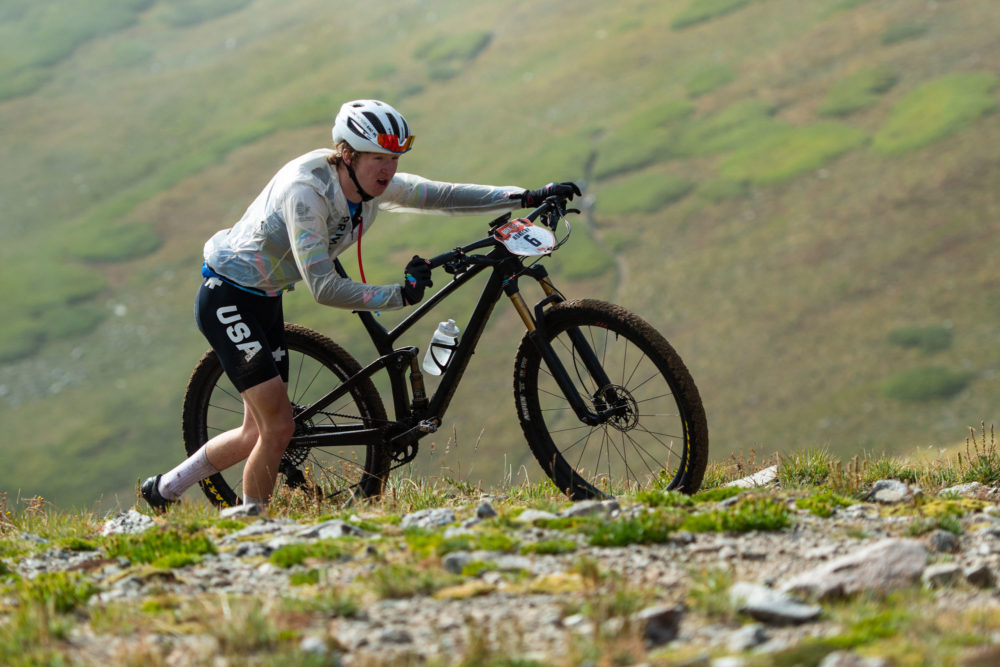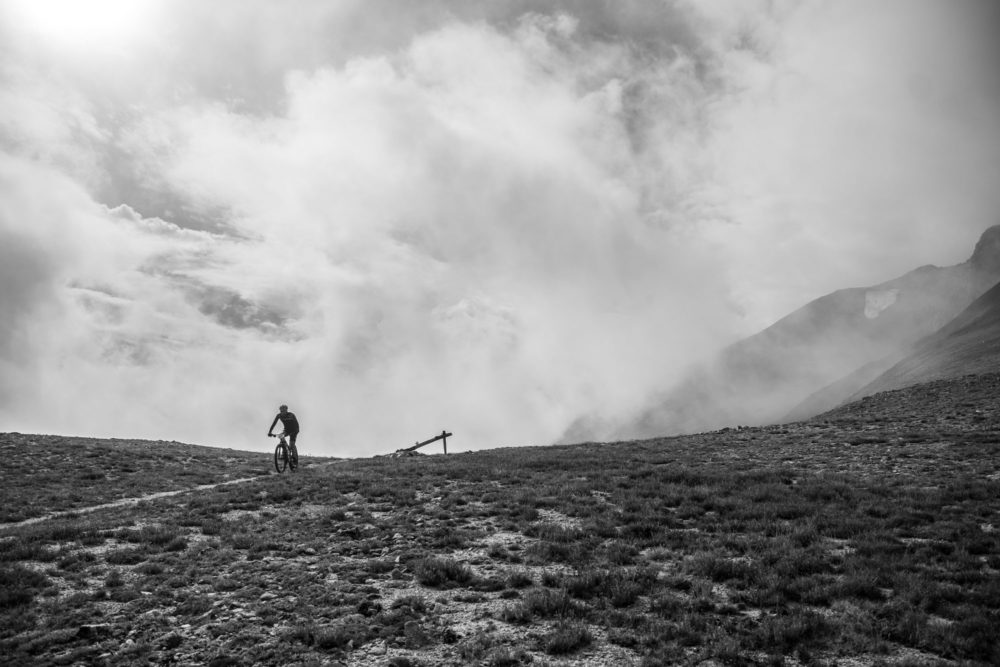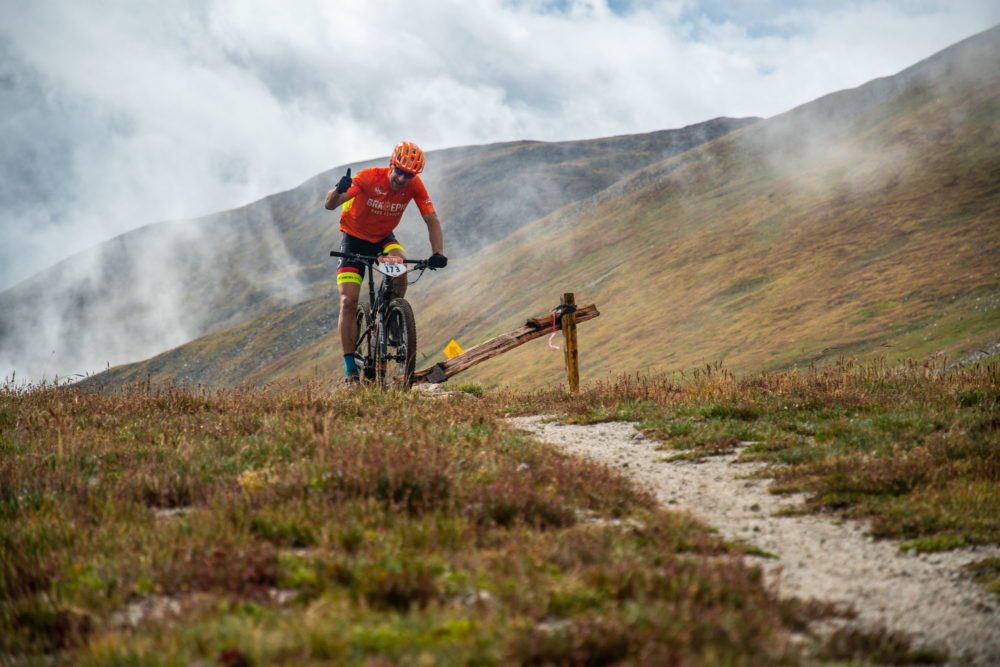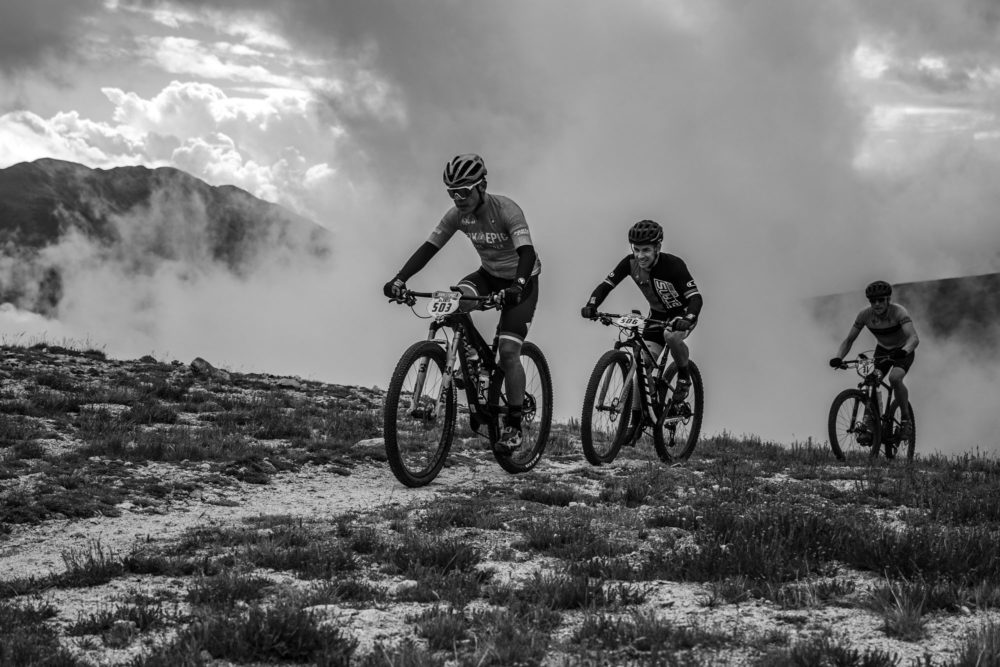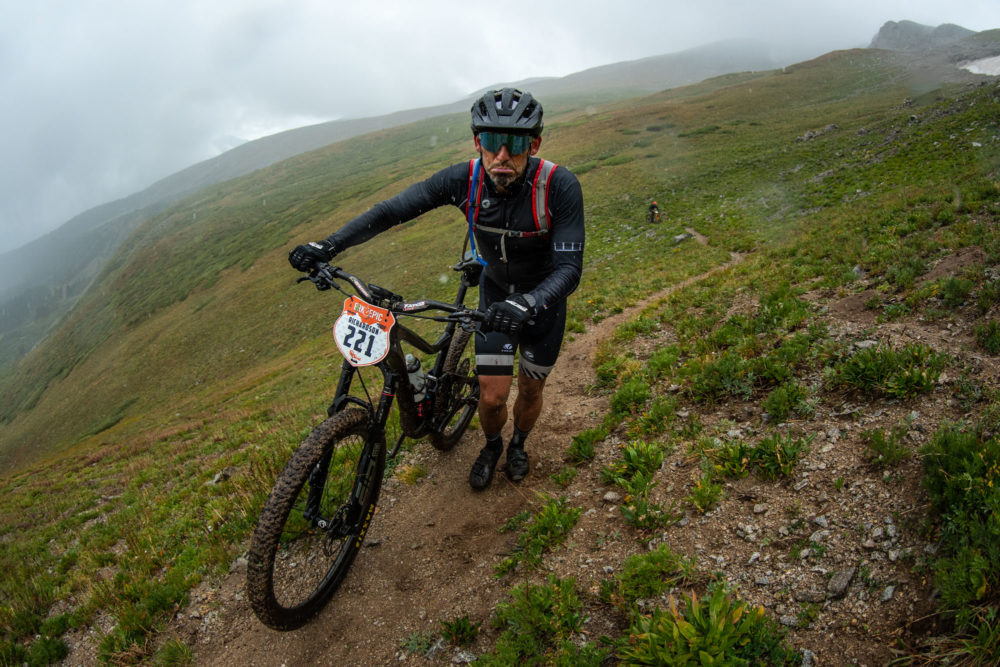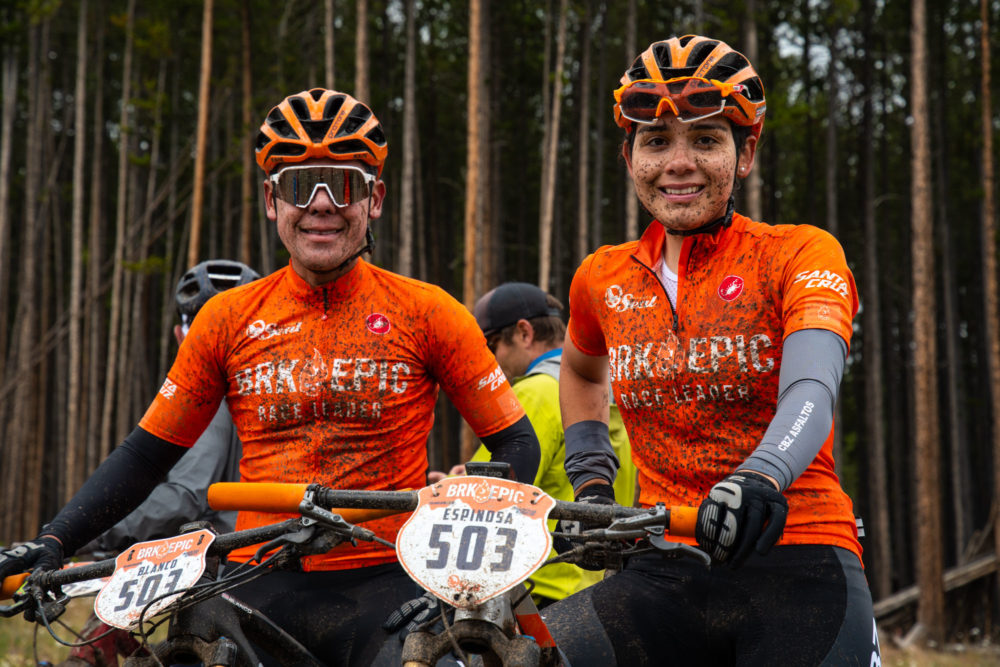 HOW'D IT GO TODAY? / HOW DO YOU FEEL?
After climbing 5,500 feet and cresting elevations of 12,300 feet three times—much of it while pushing their bikes—racers had plenty to reflect on.
"I feel absolutely terrible. That was the worst thing I've ever done."
"Like shit. Complete shit. You've got hail hitting your face, so you can't feel your friggin' face. It was a mess. But that's why we do this, right?"
"When it was sleeting, I almost curled up in the fetal position and sucked on my thumb."
"Today was the coldest I've ever been."
"The only thing you could do was keep going. I'm so proud of myself for getting through that."
"The downhill was a creek. Water running down, mud splashing, people endoing right in front of me."
"Just relieved, because that was brutal, man."
"Today broke me."
"Fantastic. That was the most epic stage ever. To have rain and sleet on Wheeler is, like, legendary."
"Mother. Fucker. That was the hardest day of my life. The last little uphill crushed my soul."
"Great. I'm not redlining, I'm out here to smile."
"My grip got loose and I went to brake and it twisted, and I went over the bars. There was a nice click when my face hit the rock."
"I'm glad it was raining because I couldn't see my tears. You just had to close your eyes and ride by feel."
"Retrospectively, that was fun."
"I'm going to tell my grandkids about today."