The final stage of Moab Rocks was a close one for the pro women and men. In today's stage racers do a lollipop course that hits some of the best riding in Moab – the Mag 7 trail system. 
For the first half of the race, riders are climbing up road and single track for 14 miles.  After a challenging climb, then the fun begins as they descend the rocky and fast Bull Run Trail.  This is a rip-roaring descent that takes in some breath-taking views all the way to the La Sal Mountains.  After a long descent, there is one final road climb out and then it's a fast coast to the finish line.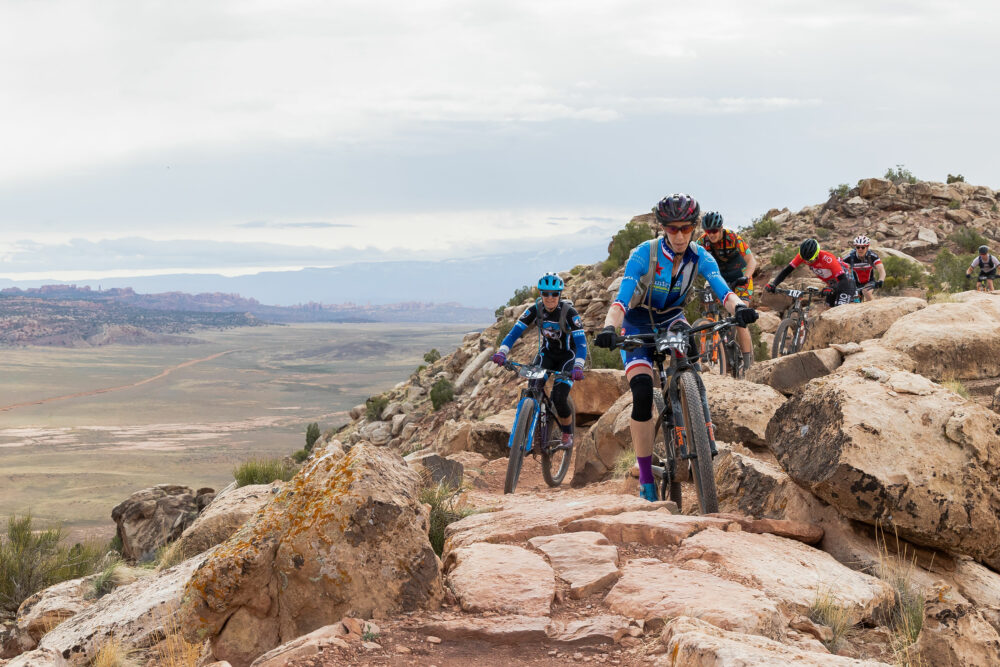 For the pro women, Katerina Nash (Clif Pro Team) won the women's race by 3 minutes while second through sixth place all finished within 3 minutes of each other. 
Lauren Cantwell (Orbea/ Velocio) and Karen Jarchow (Revel Bikes) were climbing together in 2nd & 3rd position before Jarchow sent it on the Bull Run descent; gapping Cantwell.  Lauren Aggeler (Team Segment 28) caught Cantwell at the bottom of Bull Run but Cantwell fought back on the road and caught both her and Jarchow. 
Aggeler put the hammer down on the final climb out of the Gemini Bridges riding area and caught a draft on the final flat, catching Cantwell just 200 yards from the finish. Cantwell and Aggeler sprinted finish for second place with Aggeler crossing the line (2:23:49) and Cantwell 2 seconds behind at 2:23:51.
For the overall, Nash dominated the 3 days finishing over 20 minutes ahead of second place.
Jennifer Gersbach finished fifth on two of the stages but her strong race on stage 2 at Klondike Bluffs placed her runner-up overall.
Karen Jarchow finished fourth on stage 3 by less than a minute and solidified third overall for the stage race.  It was a strong women's pro field with new women on the podium each stage.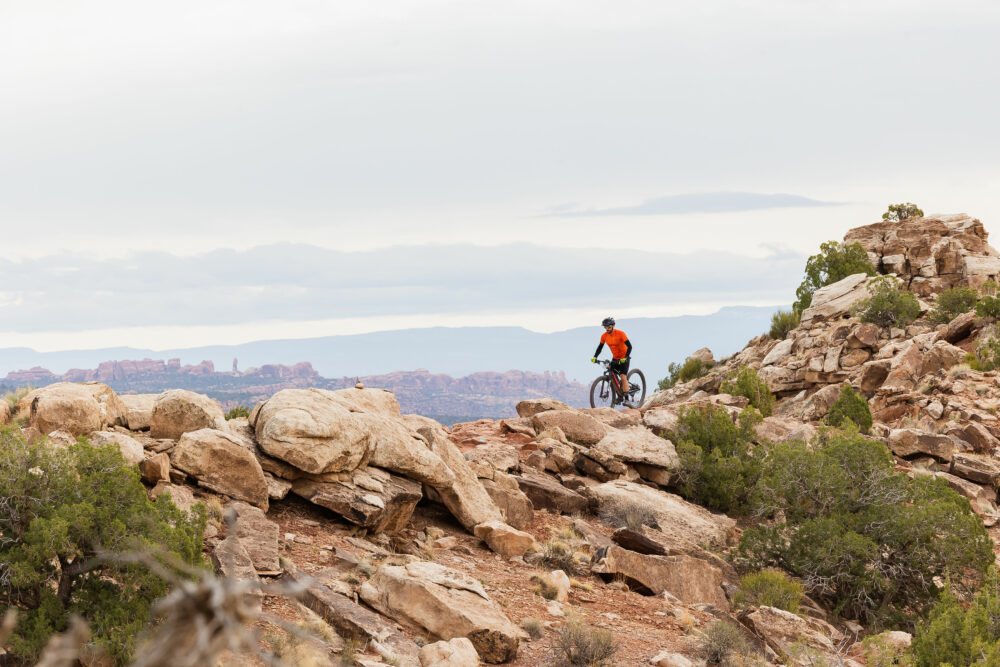 For the pro men, Stephan Davoust (Giant-Maxxis-Fox) pushed hard trying to take on the reigning Moab Rocks champion, Geoff Kabush (Yeti-Maxxis-Shimano-Fox).  Davoust won today's stage in a time of 1:56:55.  His time however, was not enough to win the GC with Kabush finishing in second only 16 seconds behind him.   Bradyn Lange (Cycle Progression) finished in third (1:59:01). 
For the GC, Kabush remains the Moab Rocks Champion winning the overall by a mere 15 seconds.  Davoust finished right behind him with Lange 2 minutes back in third place. 
The 2022 Moab Rocks race featured another year of strong competition, a great race atmosphere by TransRockies and epic Moab single track that keeps racers coming back year after year.
Full Results: https://zone4.ca/event/2022/29F4F1AE/