The question of coaching and being coached often comes up with women mountain bikers when they set their sites on training for a race or event. Below ALP Cycles founder and coach Alison Powers and Mtbracenews.com professional mountain bike racers Jen Hanks and Marlee Dixon share their experience regarding coaching female mountain bikers.
Alison Powers: Head coach and founder of ALP Cycles Coaching with 10+ years of coaching experience. Alison is also the only person in history to win the road race, time trial, and criterium National Championship titles in one year (2014). Her certifications include- USA Cycling Level 2 coach, BICP Level 2 Skills Coach, TrainingPeaks Level 1, Road and Cyclocross racing coach from USA Cycling, Wilderness First Aid, BICP Ride Leader, and NICA Level 2 coach.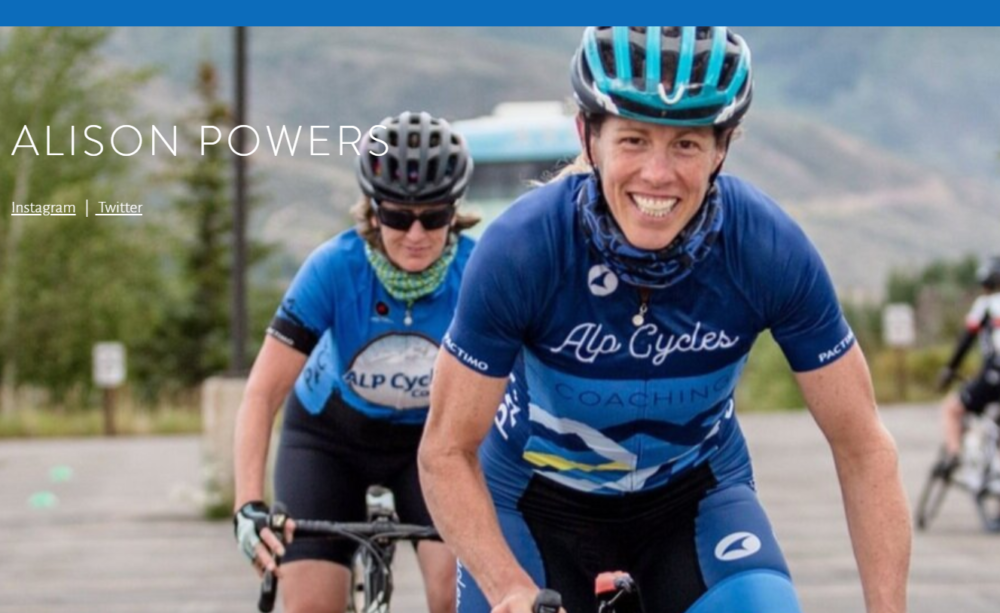 Please tell a little about yourself and your coaching business. I am the owner and head coach of ALP Cycles Coaching, and have been coaching cyclists for more than 10 years. After 7 years on the US Ski Team as a downhill ski racer, I raced bikes professionally for 8 years both nationally and internationally. I have two female coaches who work for ALP Cycles as well. We make a great team of coaches, and training and racing knowledge base.
Is there a specific level of racing, commitment or timeframe that you recommend women to get a coach? No. I recommend anyone wanting to get better on their bike to get a coach. Coaches can help with fitness, racing goals and tactics, skill building, nutrition for training and racing, etc. A coach will help you fast track your way to reaching your goals on the bike.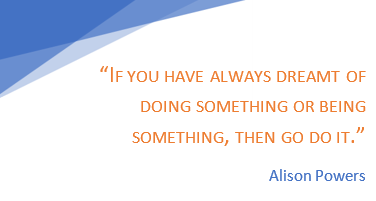 What are the biggest benefits to getting a coach? See above. Same answer.
Are there any drawbacks to getting a coach? A good coach will hold you accountable for your training and your learning. The athlete has to make time to communicate with their coach. The more communication, the better. Sometimes a coach will take out some of the things that an athlete likes to do. Reaching goals and getting better takes work and sacrifice and that can mean getting rid of a ride or a workout or a food that doesn't help the overall goals for the athlete.
I know you've done research based on women's bodies and training differences from men. In what ways do women's training structures differ from men? The biggest difference are our hormones and menstrual cycle. Our hormones can really affect our training, our sleep, and our recovery. If we can first recognize our cycle and be ok with how it affects our bodies and our training, then we start to work with it and make great gains.
We are coming into off-season for many racers, do you have any recommendations for exercises or strength work to focus on? The off season is the best time to become a better cyclist. Most of our gains, as an athlete, are made out of race season. For mountain bike racers, it is a great time to work on bike handling skills. Riding flat pedals, working on wheel lifts, balance on the bike, etc. I am also a big supporter of strength training and becoming a really well rounded and strong athlete– get rid of muscle imbalances and build power.
Are there any specific certifications or trainings that are beneficial for coaches who are working with female athletes? Stacy Sims has published really great work on training as a female athlete throughout life. All coaches should be familiar with that work.
Any additional advice for female racers? Don't be afraid to accomplish your goals. If you have always dreamt of doing something or being something, then go do it. When given tips on how to get better, do those tips. Become your dream. :)
Jen Hanks: Mtbracenews.com professional mountain bike racer. Jen Hanks is a USA Cycling Pro mountain bike racer (since 2007) and certified coach. She enjoys racing a variety of disciplines including XC, Marathon, MTB Stage racing, and cyclocross. She has competed in mountain bike stage races around the world including TransAlp, TransRockies, Breck Epic (3rd Pro/Open women), Moab Rocks (1st Open Women), TransAndes (3rd Co-ed duo), Titan Tropic (1st Co-ed duo), and 4-Islands (3rd Co-ed duo). Over the years, Jen has worked with a small handful of excellent coaches.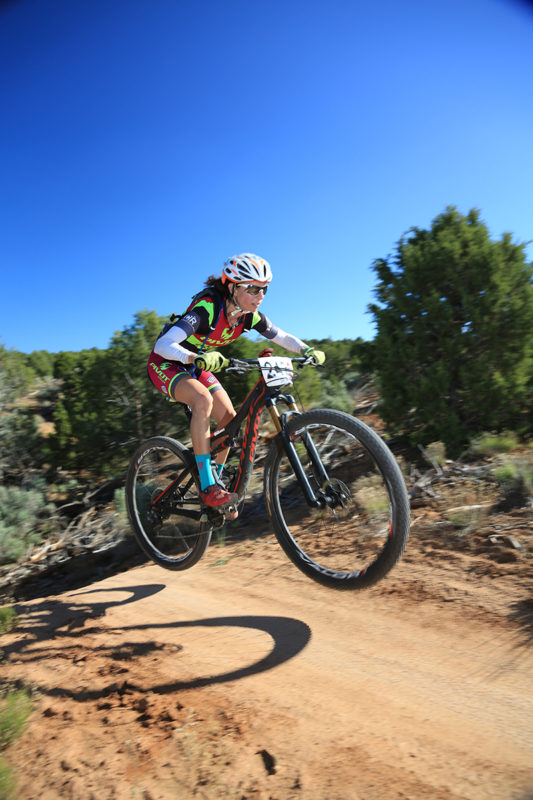 Do you have a coach? Over the course of my (very long) cycling career, I have worked with a small handful of excellent coaches. I have learned a lot about effective training and how my body responds to training. Over the past year, I have continued my personal growth and became a certified USA Cycling coach. That, along with my lack of solid goals in part due to the pandemic, has resulted in me currently being self-coached.
If so: do you work with them year-round? In the past, when I worked with coaches, I would typically work with them year-round. Good coaches will build in some off-time throughout the year.
What do you feel are the biggest benefits to working with a coach? I can think of an entire laundry list of benefits of working with a coach. Personally, I never thought I struggled with accountability, however I am finding that as a self-coached athlete my workouts are becoming less and less structured. If my goal is to race to the best of my ability, this is probably not a good thing! Coaches are great for accountability. Having a coach also takes out the guess work and mental bandwidth required to create an effective personal training plan. With limited time between commitments, I would prefer leaving that to someone else and being able to give myself 100% to my workouts. When you have a good coach, you trust that they will have you prepared to the best of your ability for key events which increases confidence.
What do you look for in a coach? There are a few key things I look for in a coach such as being certified and invested in their careers through consistent continuing education. I also want a coach who believes in my goals but will be honest when perhaps they are not realistic. It is important to find a coach who works well with your personality whether that be to push you out of your comfort zone, encourage more rest, be a cheerleader, be tough, or just be kind. I look for a coach who will be flexible with their training program. Athletes don't live in a bubble and training plans need to take into account other aspects of our lives.
What advice would you give to women racers who aren't sure whether to invest in a coach? Women are predisposed (more than men) to overtraining and burn-out due to their unique physiologic make-up. Hiring a coach to create an effective, efficient training program is a great way to reach your personal goals.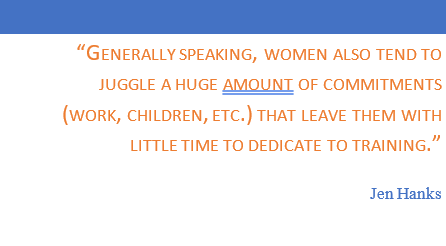 If you don't have a coach, what are the benefits/drawbacks to not working with a coach? I think it can be a good learning experience to be responsible for putting together your own training plan. It is fun to experiment with different workouts and your body's response. However, if you are serious about improving and performing to the best of your potential, self-coaching may just be a good way to help you appreciate the services of a good coach!
Marlee Dixon: Mtbracenews.com professional mountain bike racer. Marlee has been racing for 10 years and has had many successful race results including 3x Firecracker 50 winner, previous 1st place finishes at 12 Hours of Mesa Verde, 12 hours of the Wild West, Aspen Power of 4, The Grand Traverse and True Grit 50.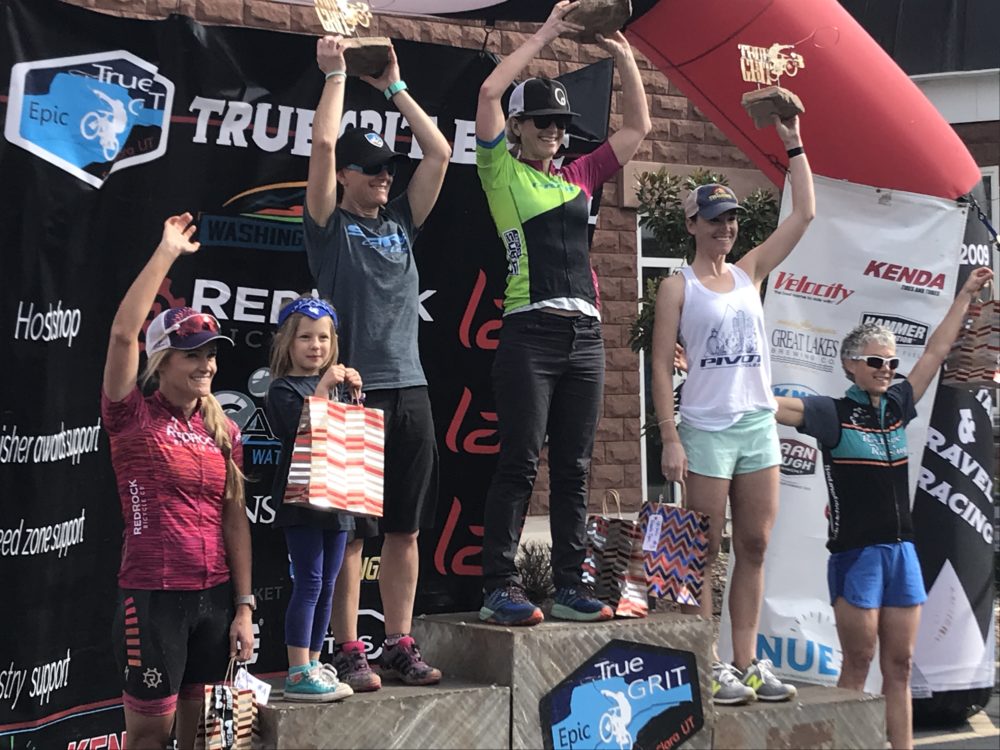 Have you worked with a coach? If so, how do you feel it's benefited your racing? I have worked with a coach for most of my racing career. At first, I didn't want to work with a coach because I was nervous to trust anyone else with my training schedule and I wasn't ready to make the monetary investment. I often talked to other female racers and questioned if I needed a coach, how much it would cost, was it worth it, could I be a better racer if I had a coach? And who would I choose?
As other female racers have done before me, I first tried to schedule my training similar to the male racers that I knew. I tried to follow their workload and often listened to their advice. It didn't take long to figure out that this did not work for me. I was exhausted and I burned out fast. I was over-training and not taking important rest days. I was also not consistent with my training. It was after I started finally working with a coach that I began to train consistently, my workouts were structured around my races and I had a training regimen that was met for me; a female athlete.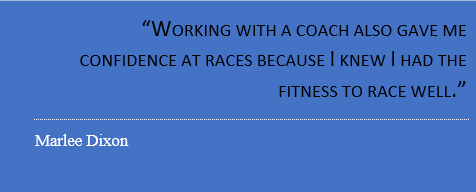 I feel the biggest benefit for me is accountability and the team aspect of working with a coach! I often like to keep my schedule full and therefore I would miss workouts because I was busy with work, social life, etc. Having a coach, especially one who kept me accountable, kept me on a consistent schedule every day. I went into races having done the work and feeling confident in my fitness levels. I also loved the dialogue with my coaches. I felt like I always had someone on my side; cheering for me when I was doing awesome and also there to listen and offer advice when races didn't go well. When things didn't go well, I was able to journal to my coach on training peaks and I learned more quickly from my mistakes because I was able to use their expertise and knowledge.
What advice would you give to women racers who aren't sure whether to invest in a coach? I've worked with a coach for 7 years and I feel it has been the best investment in my racing career. It freed up my time so I didn't have to think about my training instead I had a plan every day to follow and I didn't have to prepare workout plans. Coaches know more about training, statistics, workload, food, etc. than I do, so hiring a professional helped me to achieve my goals in ways that I wouldn't have been able to do alone. Working with a coach also gave me confidence at races because I knew I had the fitness to race well.
What do you look for in a coach? I look for someone who has either personally been an athlete at the top of their sport or has successfully trained athletes at the top of their sport. This shows me that they understand how to get an athlete to perform their best and also that they have the experience and expertise to work with top athletes. For the beginning of my racing career, I was lucky to work with Alison Powers. She was my first mountain bike coach and she opened my eyes to the difference between men and women racers, she helped me feel empowered in my race training, she kept me accountable and always improving. One of my favorite words of advice from her was, "you don't make the same mistake twice!". These words among many other words of advice in our back-and-forth pages of notes on Training Peaks, helped me to dial in my training and race day goals.
I think in general, finding a coach that you feel comfortable with and are able to easily talk to is very important. There are many coaches out there so do research, interview different coaches and feel out who will help you most obtain your goals!