Longtime World Tour pro Lachlan Morton finding beauty in Breck Epic debut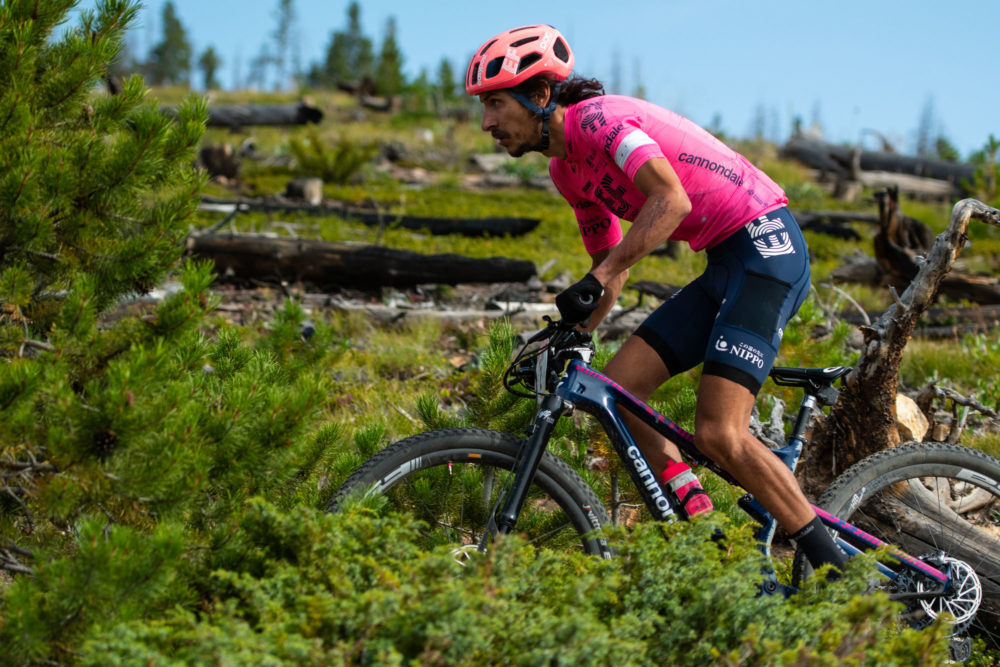 Swenson and Skarda remain unbeaten this week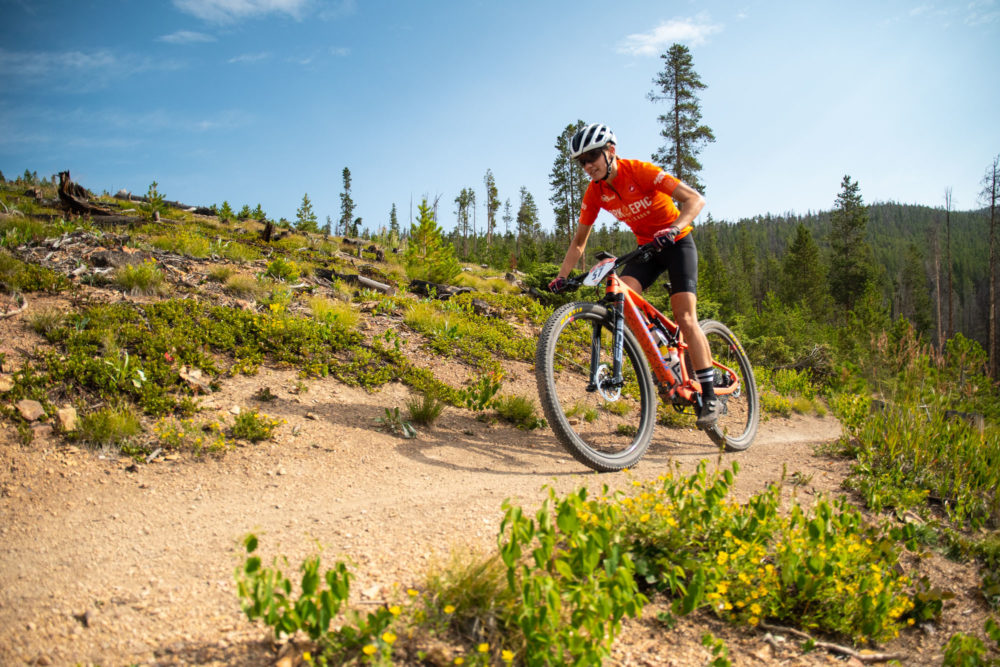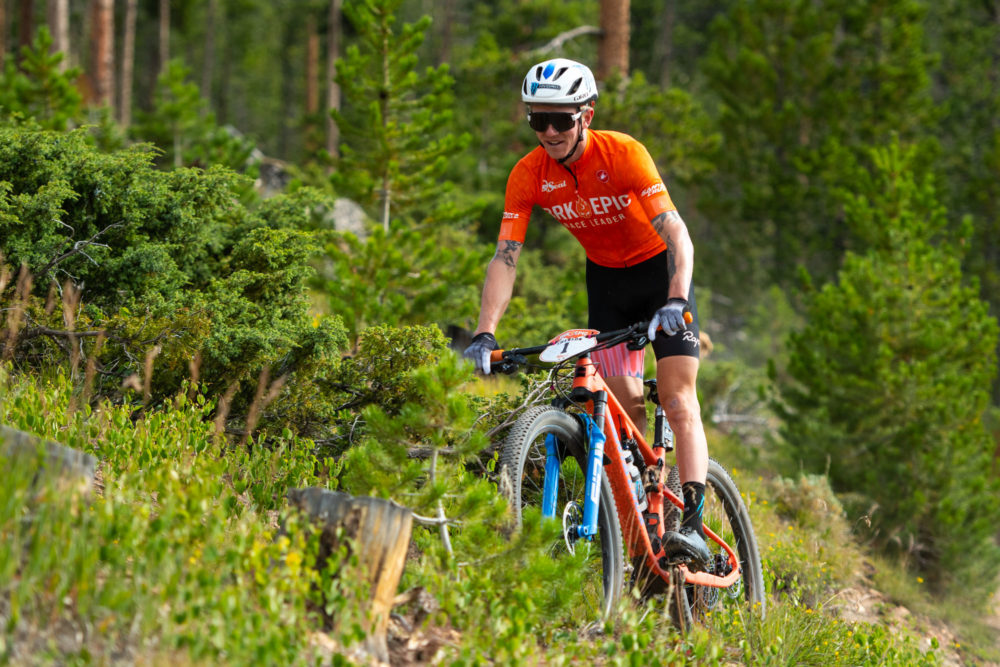 By Devon O'Neil
BRECKENRIDGE — When Lachlan Morton rolled through the Stage 4 finish Wednesday afternoon, word already had reached those in attendance. He'd suffered another flat deep in the backcountry, his third in two days, and was left to get out on one wheel, hemorrhaging time. Placing eighth on the stage dropped him from third to fifth overall. Suddenly he had an eight-minute gap to close in the final two stages to claw back onto the overall podium.
Morton explained that his flat on West Ridge, high on the Colorado Trail after climbing from Keystone Gulch, had left little hope of repair. Yet he spent 10 minutes trying in vain on the side of the trail, before limping down to the final aid station and bumming a replacement wheel from the Santa Cruz team. "I tried to rim it as soft as I can," he said, "because I need to ride this wheel tomorrow." He'd also crashed during Stage 2, shredding his forearm, and generally had not been on lady luck's good side since Sunday's start—which, ahem, came one day after he finished second to Breck Epic leader Keegan Swenson in the Leadville 100.
Yet to understand Morton, one of cycling's most meditative characters, is to understand he did not come here for the number next to his name at the end. "Focusing on results is in the past for me," he said.
Morton, 29, has become a singular professional because of his refreshing approach to a sport that gobbles up talent and often spits it out. A member of the EF Education-Nippo team and a World Tour rider since 2012, Morton started mountain biking two years ago. During his career he has ridden the Giro d'Italia and Vuelta a España grand tours, finished the Colorado Trail in under four days, set a fastest known time on the Kokopelli Trail, and won the Tour of Utah. Earlier this summer, he made international waves by riding the entire Tour de France course, plus transfers, faster than the peloton. He averaged 190 miles a day for 18 days, sleeping outside sans support. "I just try to be genuine to things that motivate me and inspire me in a certain way," he said.
The Breck Epic fit that mold long before he was given bib No. 2 behind Swenson's No. 1. "It's just a race I've always wanted to do," he said. Morton's parents first brought Lachlan, a native of New South Wales, Australia, to Breckenridge when he was 12, then every year thereafter until he was 16. The junior team that the Mortons ran, Real Aussie Kids, trained here each summer. "Breckenridge was the first place I ever visited in America. Well, that's a lie. I went to Disney World first," Morton chuckled. "It's probably my favorite place in America. I would live here, but my wife [a graphic designer] would rather be in Boulder."
Morton has no support this week. He's racing a two-year-old Cannondale frame with gaping chips in the paint. After Stage 1, he sipped a Modelo at the finish while his competition sucked down recovery drinks. "I'm just doing the best I can with what I've got," he said. Yet he's found the race fulfilling, as he does with any adventure. "You're basically getting shown around the best local rides for a week, and I get to mix it up with some of the fastest racers too."
Morton's approach is as rare as it is intentional. "When I started mountain biking, I said I would never do it competitively because I didn't want to ruin it," he said after finishing in 3 hours 32 minutes. "So when I'm on course, I'm having a good time and giving it a go, but if I were really serious about results, I'd go home today really disappointed. Instead, I'm going home to have a shower and then have a nice afternoon."
GC TAKEAWAY
Keegan Swenson won his 10th Breck Epic stage in 10 tries Wednesday, crossing the line after riding 41 miles in 3 hours 10 minutes, a minute faster than his 2019 time. As he has for the entire week, Swenson waited until late in the stage to put time into his Colombian rival, Luis Mejia, who finished in 3:12. The victory was a nice salvage for Swenson, who clipped a stump in Keystone Gulch and bent his derailleur hanger, leaving him without the use of his easiest gears. "The stump caught me on a hard right turn and lifted me up," Swenson said. Morton witnessed what happened and was shocked Swenson didn't go down. "That was a nice save," he told his friend at the finish. Swenson now leads Mejia by 9 ½ minutes overall. Costa Rica's Carlos Herrera moved into third overall Wednesday, while Nash Dory enjoyed his best finish of the week in fourth.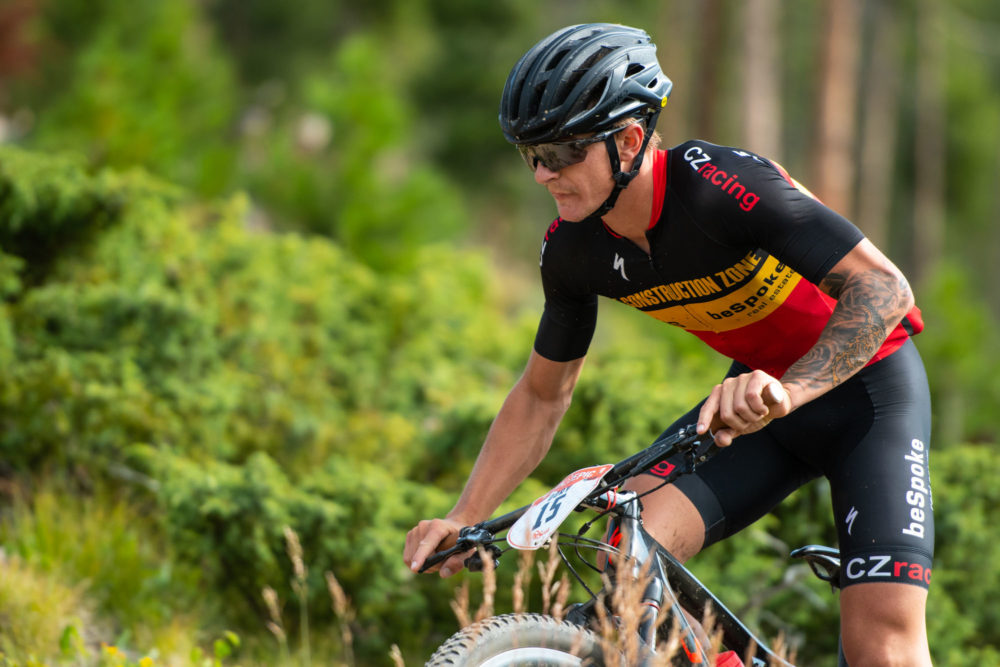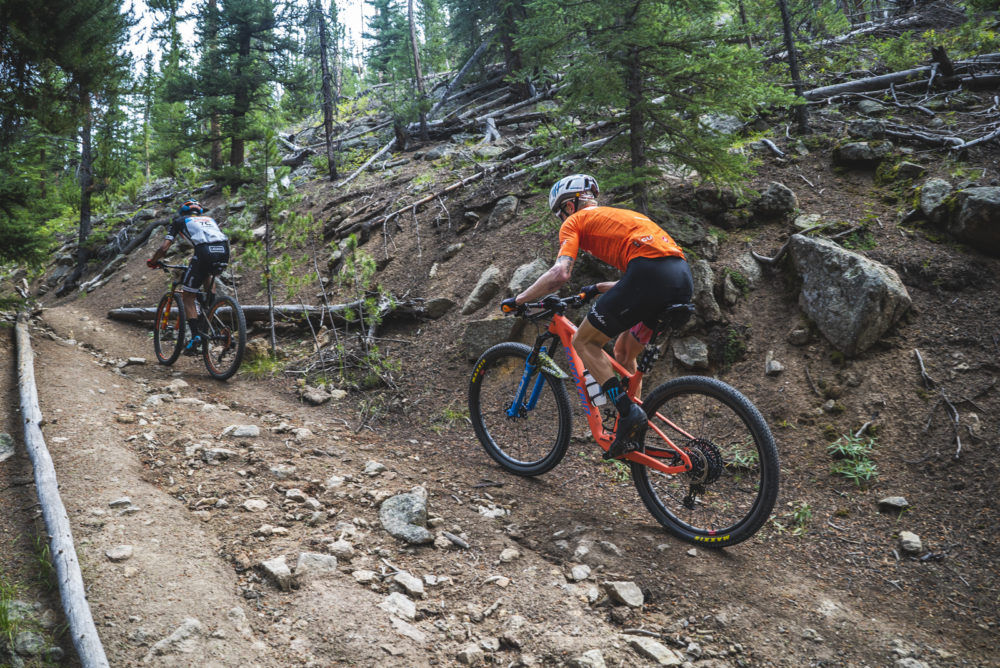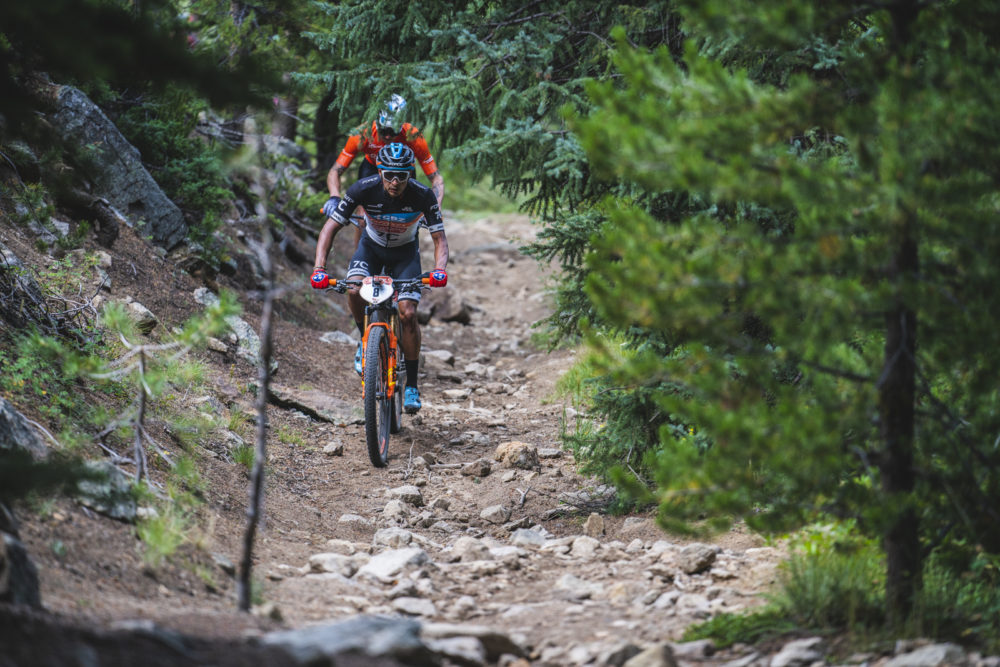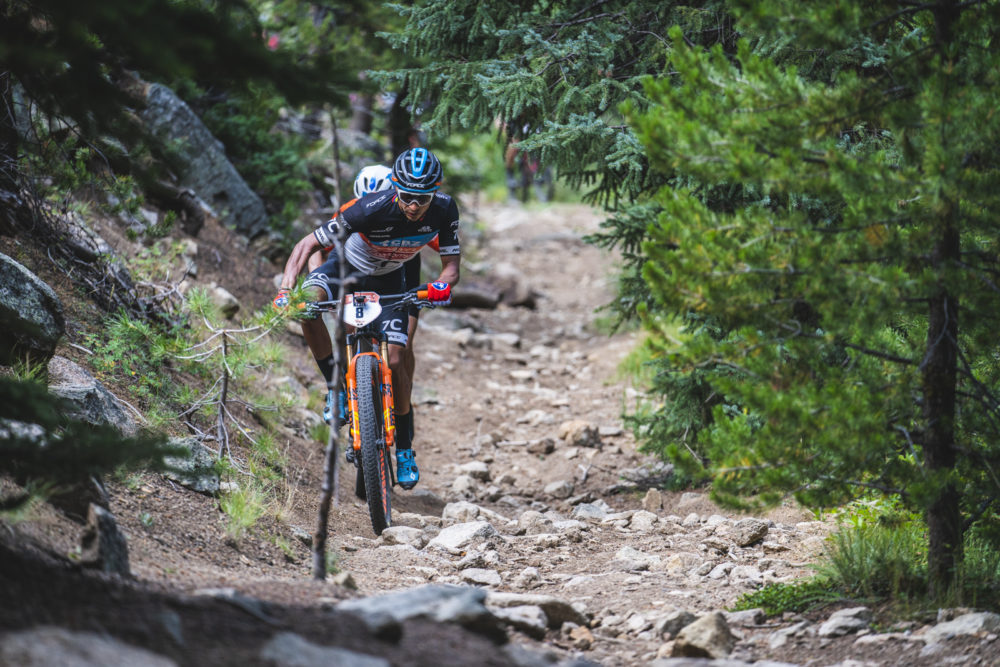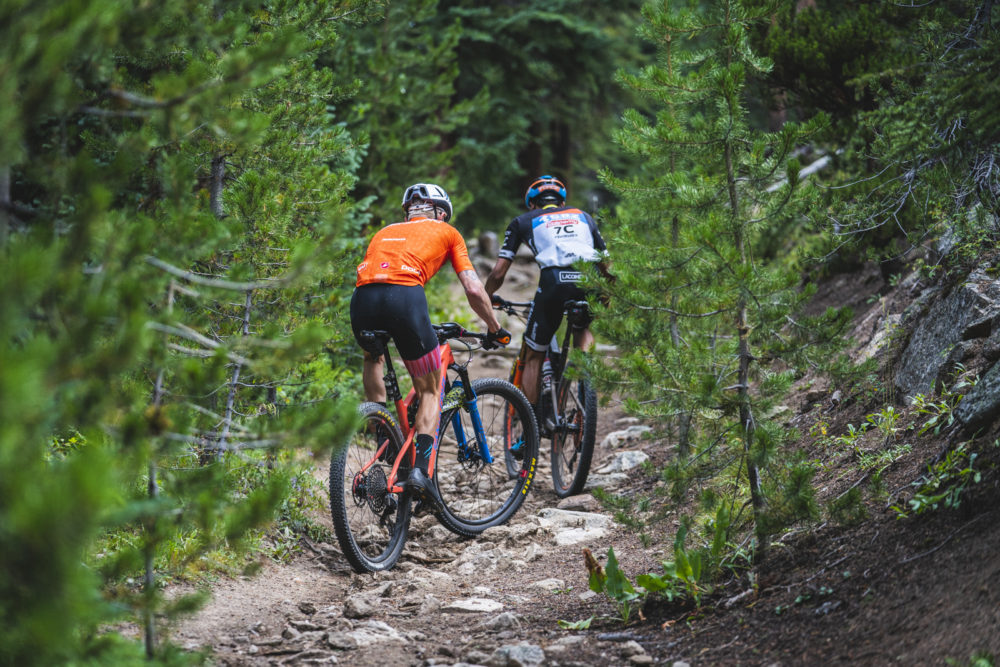 On the women's side, Alexis Skarda won her fourth consecutive stage in 3:52. Rose Grant ended Evelyn Dong's second-place run in 3:56, though Dong (4:02) remains comfortably second overall. Skarda leads by 19 minutes in the GC standings.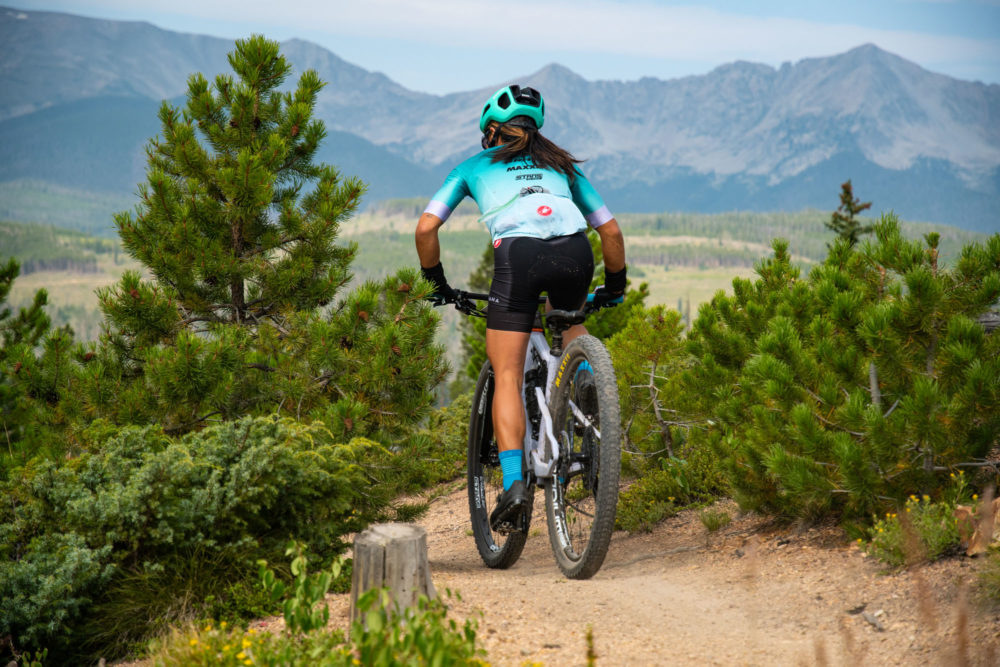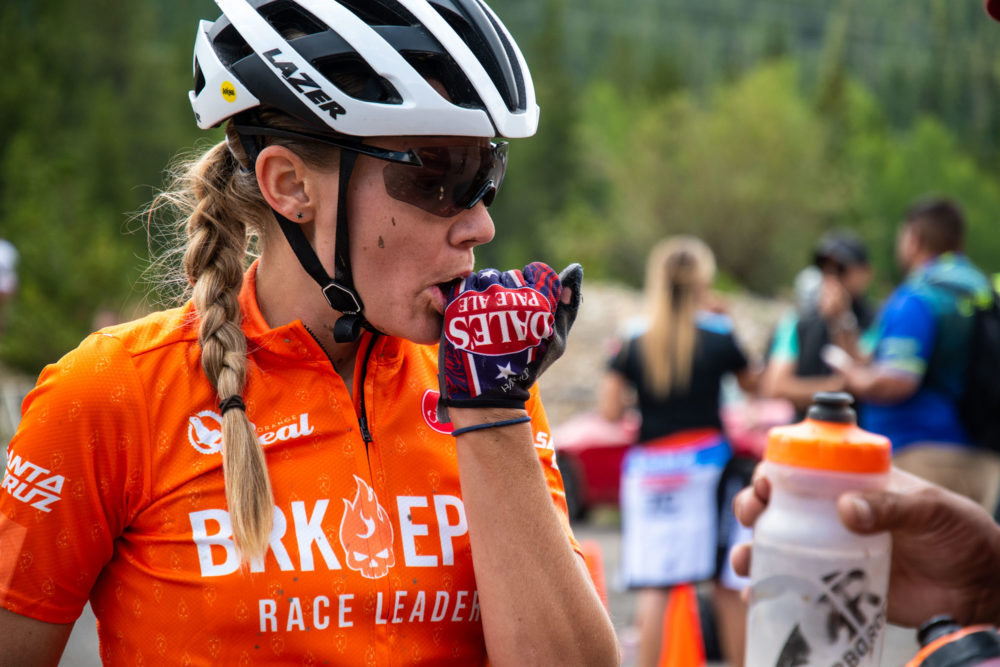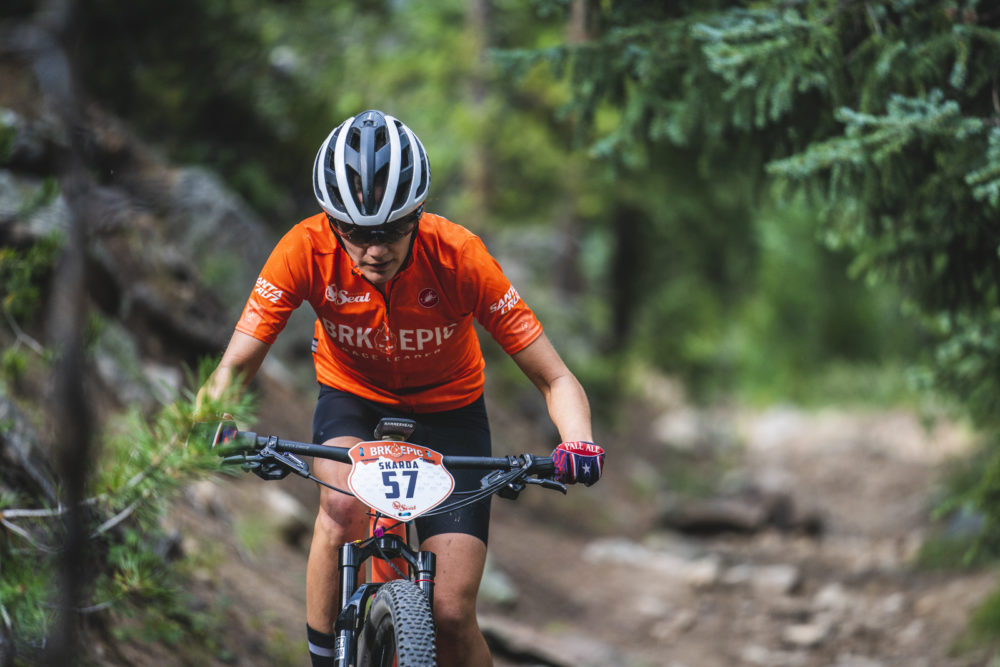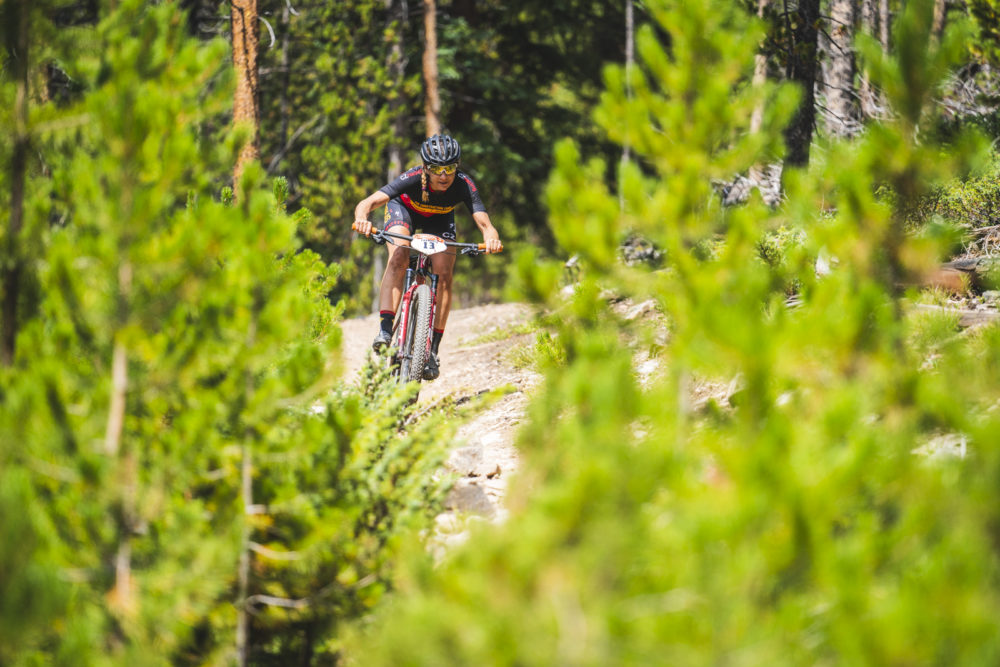 FIELD NOTES
For those outside the field, it's hard to comprehend just how fast even the midpack racers cover ground at the Breck Epic. But that's especially true of the top third. Among this week's standouts is Macky Franklin, a 34-year-old fat-tire chameleon from Taos, New Mexico. Franklin won the Singlespeed title at the Epic in 2012 and is the current Singlespeed national champion. He's also competed in more than 20 Enduro World Series events, and makes a living as a pro racer and YouTube personality. This week he's swept the Singlespeed division and finished 14th, 12th, 12th, and 13th overall, crossing in 3:42 Wednesday.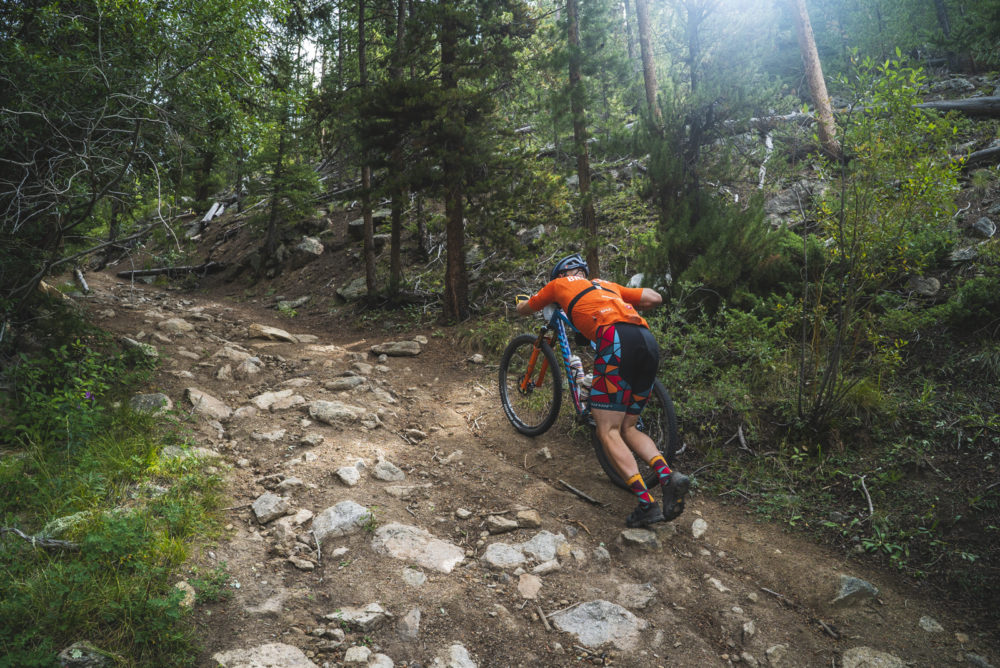 Franklin keeps more meat on his bones than the father-son duo of Chris and Justin Peck, who have run away with the usually tight Duo Open Men division. Chris, a 51-year-old engineer at Apple, and Justin, an 18-year-old college freshman-to-be (and one of at least a dozen teenagers in the race), hail from Los Gatos, California. Chris weighs 140 pounds and ski bummed in Breckenridge in his early 20s; Justin weighs 115 and can sometimes be heard hooting on the trail. They finished in 3:56 Wednesday and hold the 28th fastest GC time overall.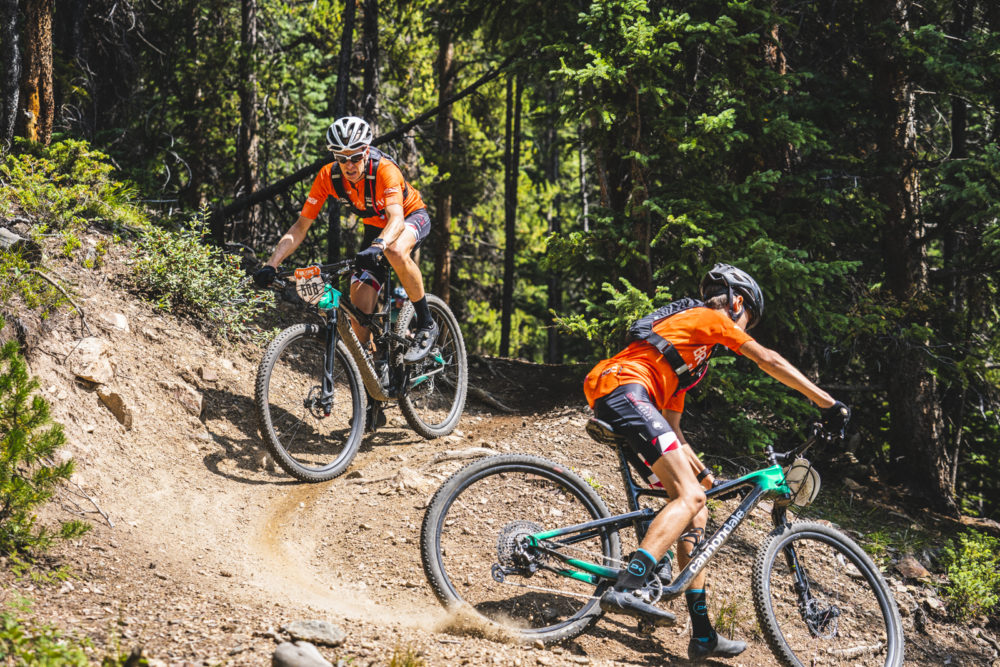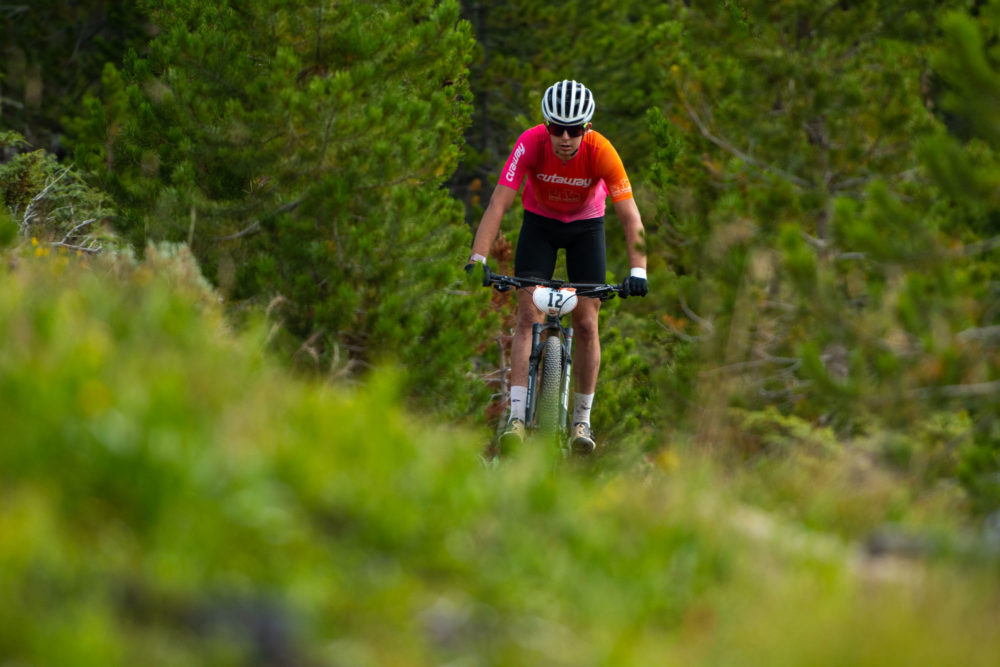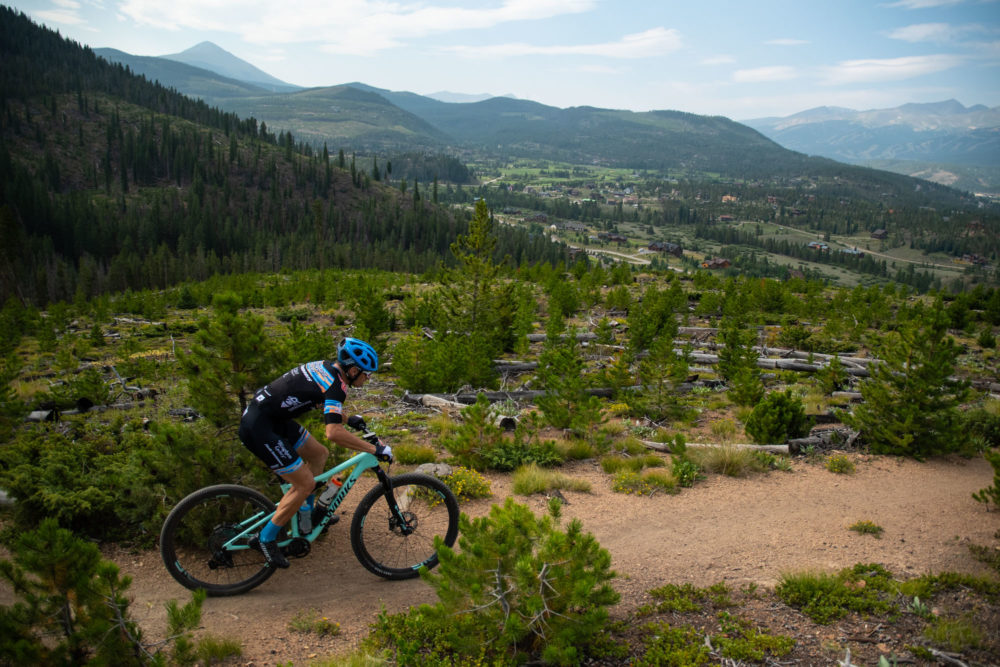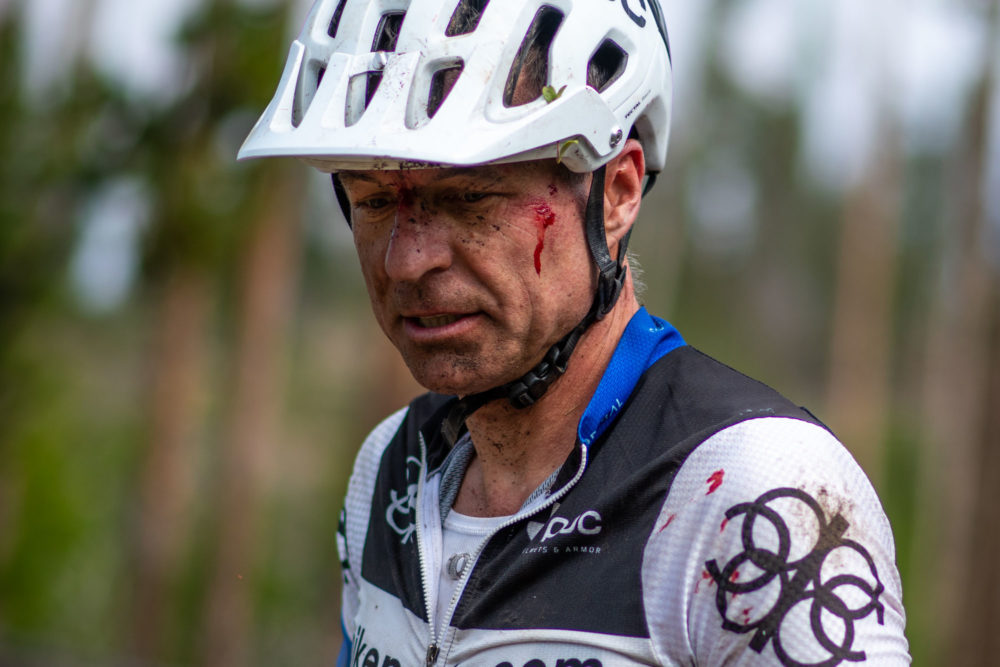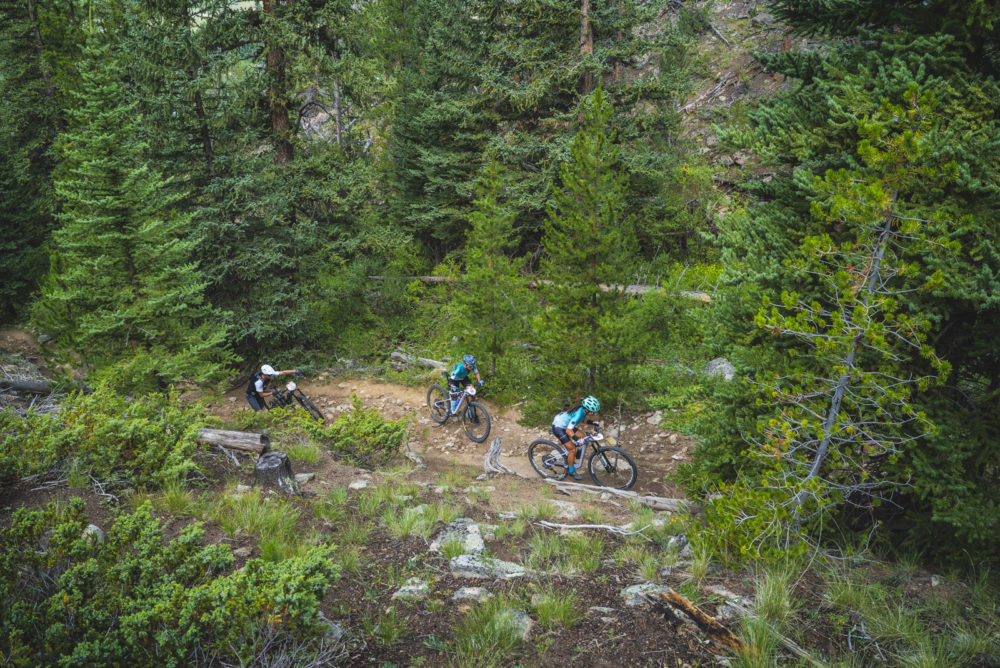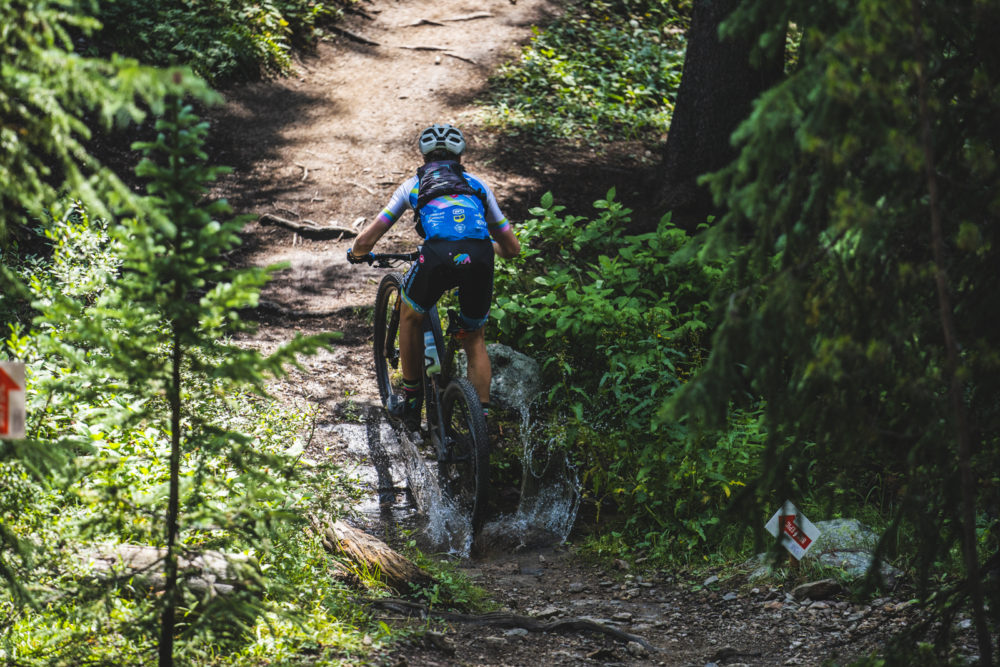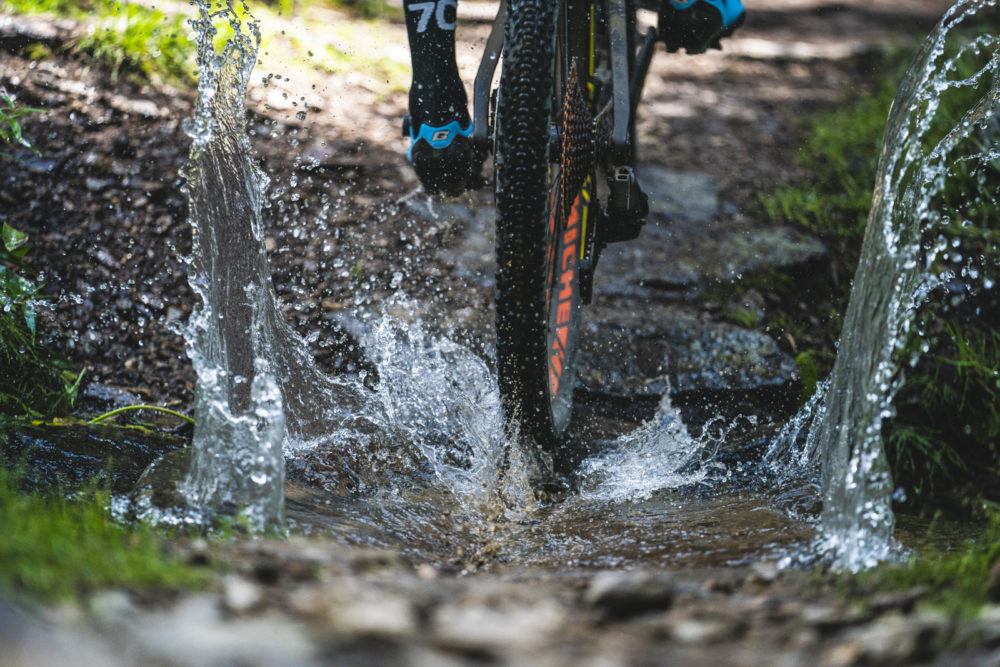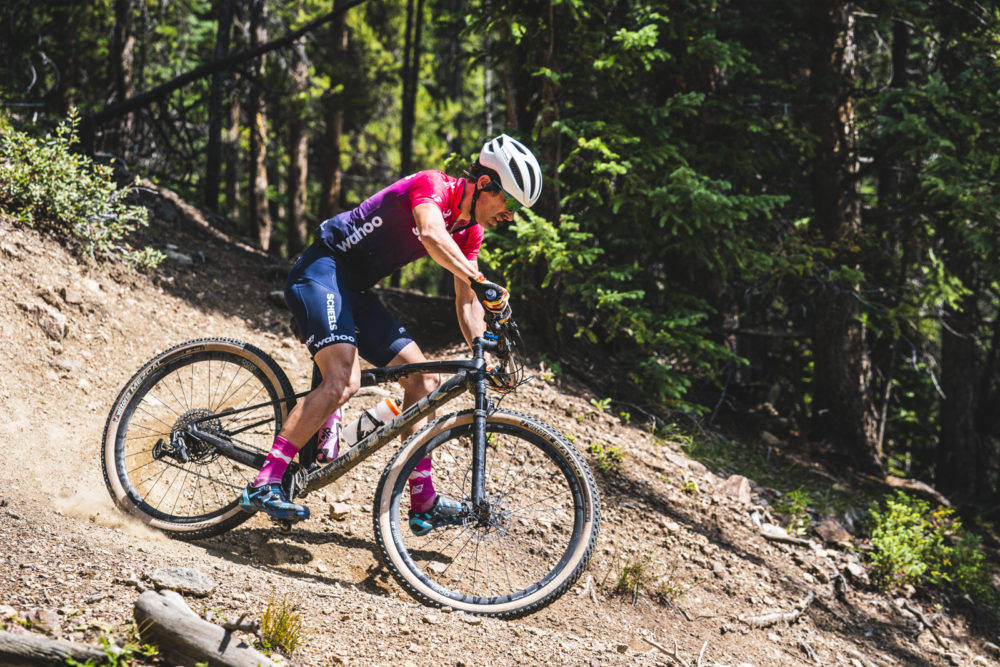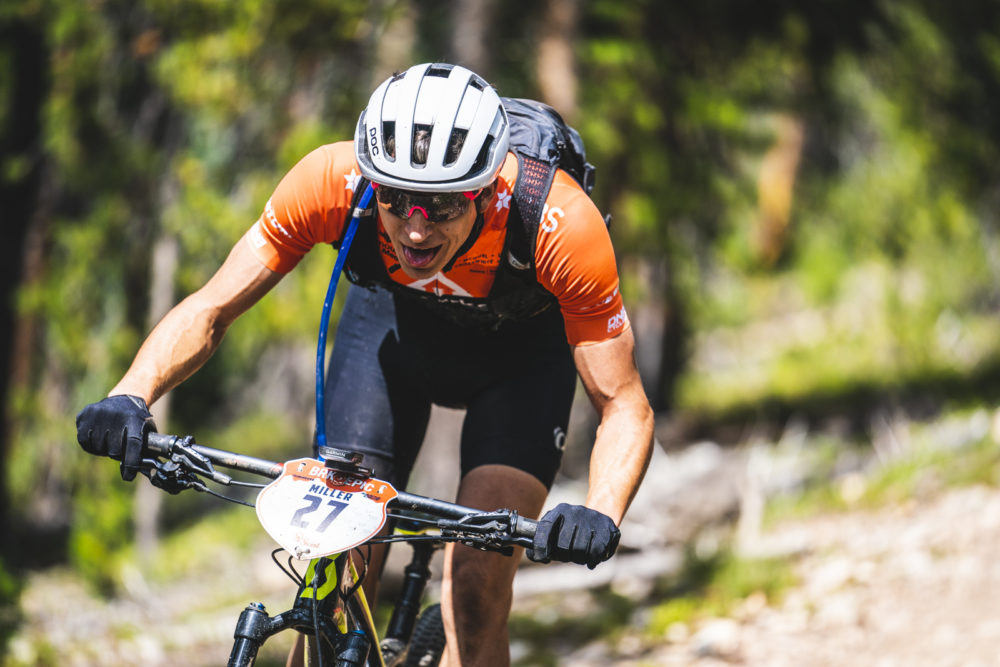 Click Here for full results from all categories