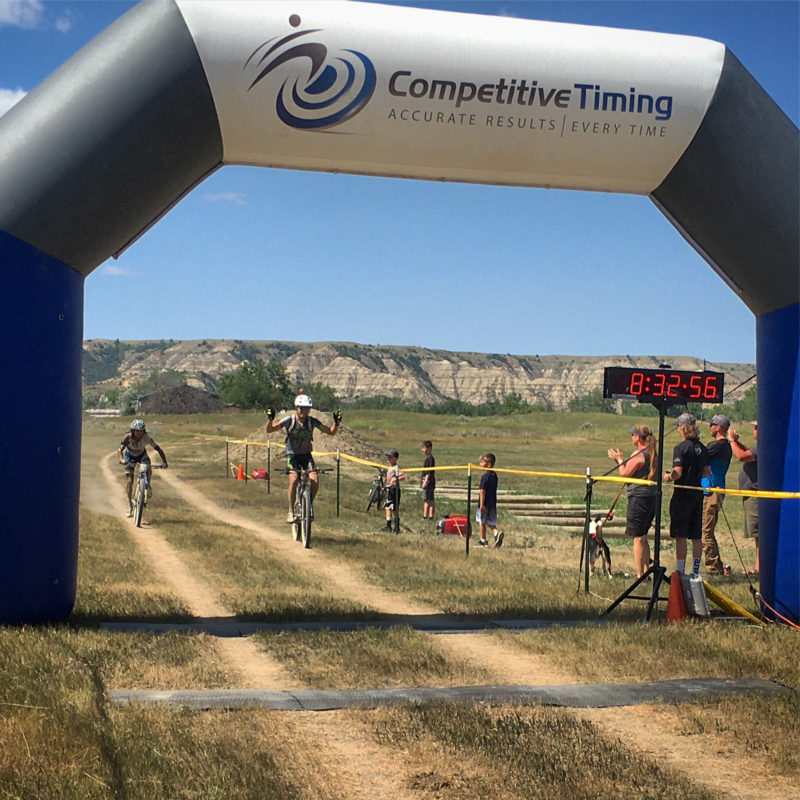 Written by: Marlee Dixon
The Maah Daah Hey mountain bike race is a 100, 75, 50, 25 or 13 mile mountain bike race through the badlands of North Dakota. The race course is almost 100% single track along the uninterrupted Maah Daah Hey trail through the heart of the rugged Badlands. The Maah Daah Hey trail is a unique blend of dirt, clay, sandstone, and scoria with unending climbs and descents. On the tops of the badlands buttes you will find flat prairie grasslands. There are also some sparsely wooded sections scattered on the trail but overall there is minimal cover from the elements. Hence the name BADLANDS.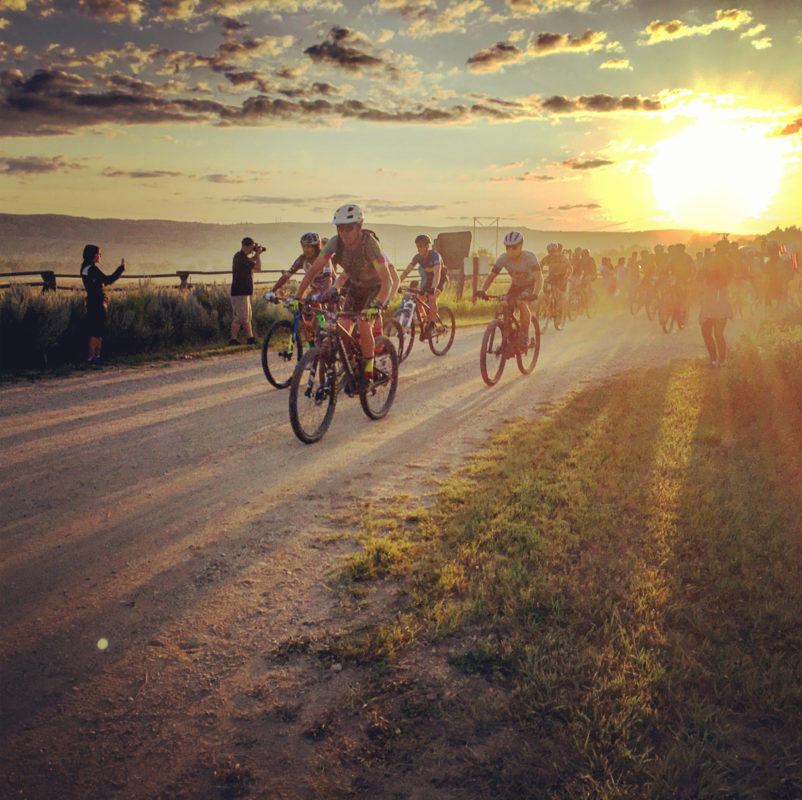 In 2020, the Maah Daah Hey mountain bike race actually happened! ~70 people signed up for the 100 mile race which started in a campground outside of Watford City, ND and ended in Medora, ND. At 6am on a beautiful sunny August morning, racers lined up for an epic day. Once on route, racers went through a series of check points and 3 aid stations over the 100 miles. Sag support was allowed to meet their racer anywhere on course or racers could leave drop bags at the aid stations. With temperatures only in the 80s', it was an optimal year to race! For support vehicles, it was an exciting day of driving miles and miles of back roads through farmlands to catch their racer at the next check point.
For the Pro men, it was course record-holder, Tinker Juarez (Cannondale), Josh Tostado (Santa Cruz/Shimano) and Nathan Keck who lead the mens' field. Tostado and Keck worked together for the first 15 miles before Keck crashed and started fading back. Juarez and Tostado rode together with Tostado in the lead at every checkpoint and aid station. By mile 50, Luke Nelson had almost caught up with Tostado and Juarez, maintaining a gap of only a few minutes behind the leaders for the next 30 miles. At aid 3 (mile 79), Tostado and Juarez picked up the pace and started putting time on Nelson. They continued to ride together until the end finishing less then a second apart and setting a new course record. Tostado won in a time of 8:32:58:31, Juarez finished 2nd(8:32:59) and Nelson in 3rd(8:41:00:37).
For the Pro women, only 5 brave women completed the Maah Daah Hey 100. Finishing 1st was Ashley Busack in a time of 11:34:34:54, Candace Jenkins in 2nd(12:39:47:25), and Sandy Marshall in 3rd(12:59:25:09).
For years, the legendary Maah Daah Hey Trail was disappearing due to neglect and a lack of resources. The Maah Daah Hey race has become an avenue to keep the trail alive. Since 2013, The race directors, Nick and Lindsey Ybarra and hundreds of incredible #SAVEtheMDH volunteers have partnered with the USFS and spent over 8,000 volunteer man-hours transforming the trail into a world-class destination.