Written by: Shannon Boffeli
About this time last year my wife and teammate, Jen Hanks, started seeking out an experience for us to take on. Spring of 2016 was going to be a special year for us as it would be her 5th year since her original breast cancer diagnosis.
Five is a huge year for breast cancer patients because research shows that if you make it that long after diagnosis your chances of going on get much better.
To celebrate she wanted to do something big and after some research we settled on the Trans Andes Challenge. A 6-day, 228-mile mountain bike race through the northern Patagonia region in Chile. TAC was an exciting choice and a huge challenge for Jen to take on and it also seemed significant that the race would start on the exact day she was first diagnosed with breast cancer 5 years ago. We had started stage racing back in 2007 and really liked it. But once Jen was diagnosed in 2011 we stopped racing all together and never planned to do a stage race again. We lived with the assumption that a week of racing would be too hard on her body but after years of steady progress and gained confidence we felt stage racing could once again be on the table. TAC was a great option because even if we got down there and things weren't going well you still get to spend a week in one of the world's most beautiful landscapes.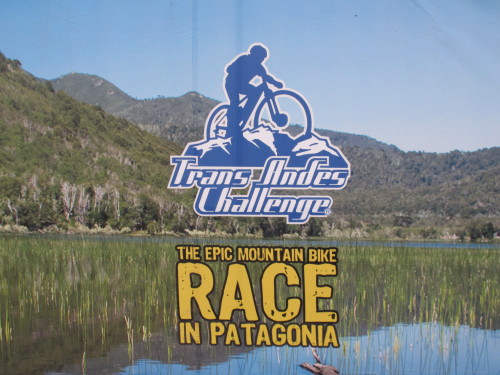 I'm happy to report that our 6 days of racing went even better than we had hoped and our TransAndes experience was truly incredible. Jen's body recovered quickly between stages and we were able to race hard each day.
The level of competition was definitely one of the many positives at TAC. The courses are well-designed, being hard enough to test racers but not so difficult that you feel like you're just surviving to the finish instead of really racing. For us, race times were between three and five hours, right in the sweet spot for really going hard all day.
We raced in the open mixed category and faced some of the toughest head-to-head competition we have ever experienced. While Mary McConneloug and Mike Broderick dominated each day, we battled for second with two tenacious Chilean teams. Each day we would climb as hard as we could in the morning and establish a lead over the Chileans. That would be followed by trying our best to hold them off on the descents and stay as close as we could to the finish.
One of the teams, Claus Plaut and Elisa "Chi-Chi" Garcia, were exceptionally good downhillers and unfortunately dropped us each day bombing down the rutted trails and steep gravel roads on the way to the finish. Even though they beat us it was exciting being in front part of each day and turning ourselves inside out to stay ahead.
Right now I would say my experience at the TransAndes Challenge was the best of any stage race I have done to date. That includes TransAlps, TransRockies, and Breck Epic. While those races all have aspects that make them exceptional, Breck Epic brings unrivaled singletrack and TransAlps offers an amazing cultural experience, TransAndes brings it all together with a combination of scorching head-to-head racing, beautifully varied scenery, great food, exceptional camaraderie, and elite-level race organization.
Below are photos from the race that should give you a feel for our TransAndes Challenge experience.
Over 200lbs of gear and food needed for 6 days of racing.
One of the most rewarding things about TransAndes was leaving an especially penalizing winter in Park City to arrive in summer in Chile. Not only were the temperatures wonderful but we were so far south that daylight lasted from 6:30 in the morning to 9:30 at night. Lots of time to soak in the warm rays of the sun.
American riders were well represented on the TAC podium. Mike and Mary destroyed the open mixed category and finished in the top-10 or 15 among all riders every day. Sonya Looney said she was putting in miles to get in shape for the upcoming 24 hour world championships but she was clearly in incredible form already as seen here riding with two of the fastest riders in the event.
Tennessean Kaysee Armstrong visited the podium each night with a strong performance as the second-placed solo female rider and the Boston-based team of Kevin Hines and David Dornaus battled for the top spot on the duo 80+ category each night.
Luckily, this bridge was only 20 feet over the river so we most likely would have survived even if it collapsed. Later in the week we crossed another bridge 200 feet off the canyon floor, a collapse there would be much more costly.
The spread at TransAndes was always quite good and they served lunch each day which meant you could roll into the tent and throw down a mountain of food shortly after finishing each stage. Other stage races I have done skip lunch and only serve dinner which means you are on your own for several hours after the stage finish. Lunch at TAC was much appreciated and enjoyed by all.
The rain started falling almost immediately after stage 2 finished and didn't stop for almost 24 hours. As the rain kept coming and temperatures on the mountain passes dropped race directors postponed stage 3 for a day. This meant canceling the 21km final time-trial that was scheduled on day 6. It was a difficult decision to make but was handled efficiently by the race organizers.
The staff posses such a singular focus on every rider's happiness they scheduled an impromptu skills training session during the unscheduled rest day and provided a free shuttle to take riders into Puerto Fuy for a boat ride on the lake.
Riders not interested in skills training could use their time to tour the Huilo-Huilo Preserve walking along the miles of elevated walkways highlighting the deer and other wildlife that call the preserve home.
After the rain stopped it was time to pack up and race our way to the new campground in Catripulli. The race organizers haul your stuff to the new location and when you arrive they have all the tents set up and you pick which one you want. It's first-come-first-serve so getting there early means you get a better location. Stage 3 was the longest stage of the race at 60 miles and almost 7,000 feet of climbing, although every stage, no matter how long, had almost 7,000 feet of climbing.
Out of all the crazy riding we did at TransAndes the "neutral" starts on stage 3 & 4 were by far the scariest time of the entire race. Imagine busting ass down a dirt road littered with every piece of construction equipment you can imagine just waiting to take you and 10 other riders down. Every minute in the group was terrifying. We witnessed two guys take themselves out on stage 4 just seconds after Jen moved off their wheel.
No one had worse luck during the 2016 TAC than Idaho rider Jon Gould. On stage one Jon broke his chain three times. Stage 2 saw him finish on the podium only to suffer multiple flats on stage 4 and three more chain breaks on stage 5, ultimately keeping him from finishing the race. Despite the almost constant misfortune, Jon kept a smile on his face and never missed a chance to have a good time.
The soil in Chile is a volcanic mixture that may be some of the most mountain bike friendly I've ever seen. It soaks up water like a sponge, even after 24 hours of rain there was almost no mud. The tiny volcanic pumice mixed in with the dirt is super grippy in the corners making for great singletrack riding.
Much of the TransAndes course travels on trails open exclusively for the race. One forest trail is actually only open once a year for TransAndes riders. The forest in these areas is amazingly dense and diverse. Huge old growth trees at times nearly block out the sun. In fact the only turn we missed the entire race was in one of these sections where it was so dark we couldn't actually see the trail signs and rode right past them. Luckily for us, it was a very short detour.
While the camaraderie and friendliness around camp was exceptional it was all business when out on the course.  We would ride with the same groups of people all day, often groups as big as 10 or more and hear nothing but the sound of riders breathing. No talking. Ever. Although some of the South Americans would greet us on course by yelling, Utah!
We had a great time racing against the teams of Claus Plaut/Chi-Chi Garica and Eugenio Parra/Maria Lizama. Racing is so much more enjoyable when you are being pushed and these two teams never let up. We would out climb both teams in the first half of each stage and then push hard to stay out front. Once Chi-Chi and Claus would pass us the Pivot team was never far behind forcing us to stay on the gas all the way to the line. We were fortunate enough to finish third each stage and sneak onto the podium.
Meeting new friends and socializing was a huge part of each day. From cooling off in the river with our Portuguese friends Luis and Pedro to enjoying beers with the North American clan we spent lots of time enjoying the company of others throughout the week.
On stage 4 we tackled the bridge Jen had been worrying about all week. 240 feet above the river below this was the longest and tallest bridge we had to cross all week. Honestly, I felt better about it before actually seeing it. The bridge's construction did not inspire confidence and it had a tendency to sway much more than any of the other bridges. Making it across was undoubtedly Jen's proudest moment of the week, although she never looked down or let go of the railing the entire way.
As scenic as the entire race was stage 5 blew away all of the other days in sheer beauty and landscape. From the start of the stage riders could see the massive Villarica Volcano, first from a distance and then up close as the course winds its way up the lower slopes of the smoldering beast. The Volcano disappears while you ride through the forest and then bursts forth again as the trees clear and riders pick their way through a huge solidified lava flow. Riding on a lava flow beneath a smoking, active volcano is, not surprisingly, incredibly surreal.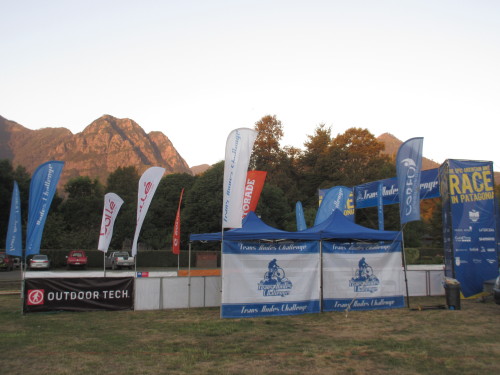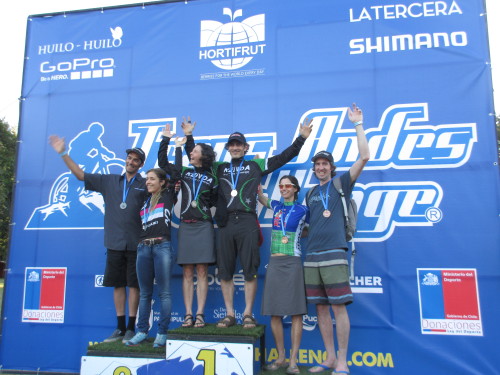 TransAndes surpassed our expectations in every way. From the overall enjoyment of the event to ending up in a podium spot and still feeling pretty damn good afterward. It was all a fun surprise for us.
Click here to check out full results from TransAndes Challenge 2016
During the event TransAndes Director Juan Pablo Santiagos announced two new events being added to the TransAndes family. Those events include and multi-day enduro based in and around the Huilo-Huilo Nature Preserve and a 3-day TransAndes Atacama endurance race located in the Atacama desert in northern Chile. More information about the new additions will be found on the TransAndes website 
I would like to thank our supporters for helping make our TransAndes experience happen. Pivot bikes for providing the best ride on earth, DNA Cycling for the fine threads keeping us comfortable and warm for over 200 miles, Stan's NoTubes and Continental tires for the wheels, tires, and sealant that kept us flat free through miles and miles of sharp volcanic rock. Kask helmets for the comfortable lids. Carborocket and Honeystinger for fueling us for 6 solid days and no cramps or stomach issues along the way. Go-Ride bikes in Salt Lake City for the bomber prerace tune that kept our bikes running perfect. Xpedo pedals giving us the smoothest spin in all of Chile. Ergon saddles and grips for keeping our butt and hands fresh for hours and hours every day. And Bliz sunglasses for shading that bright Chilean summer sun.