Skarda overcomes midrace stop to win second straight stage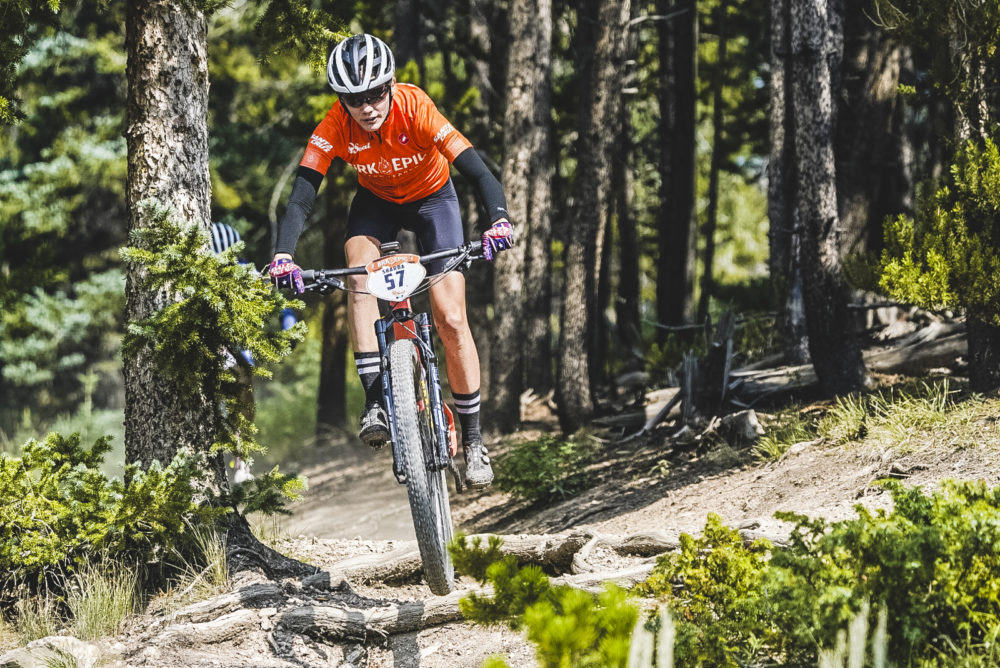 Epic rookie leads Evelyn Dong by 2:30; Swenson dusts Mejia on Colorado Trail descent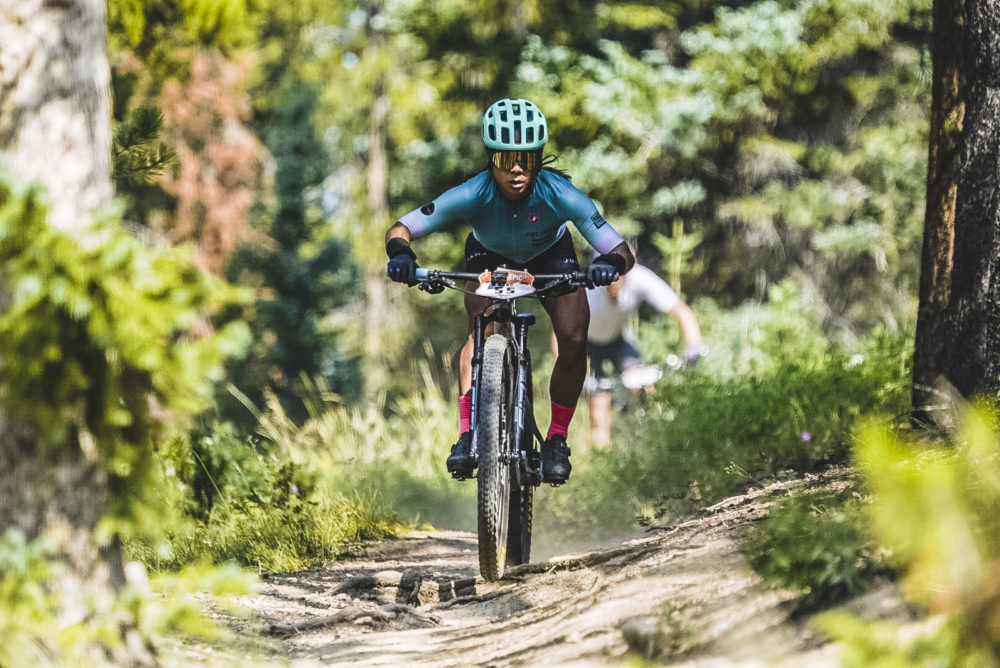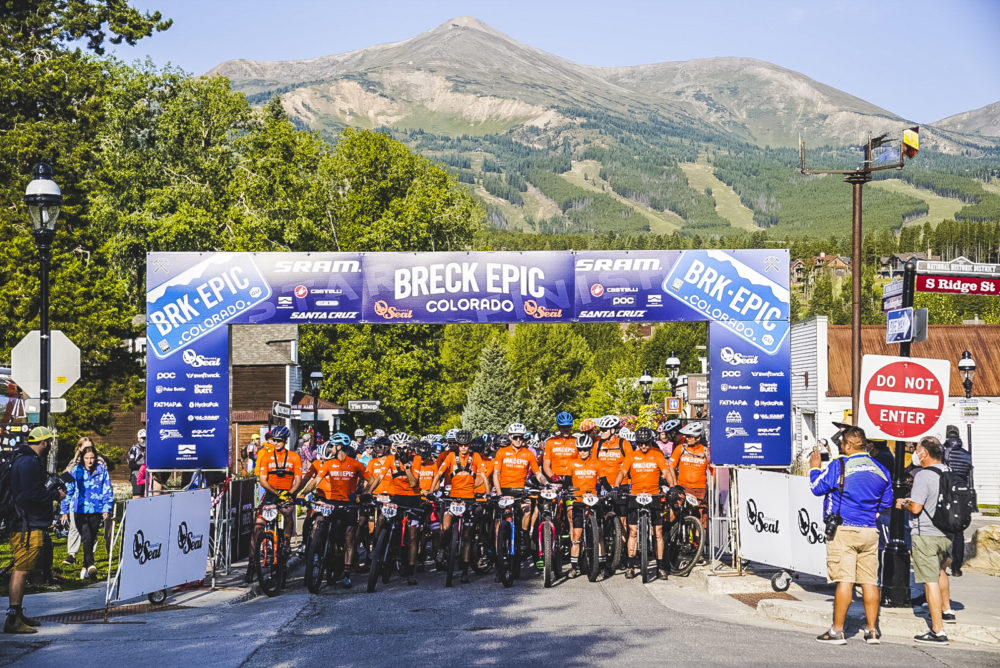 By Devon O'Neil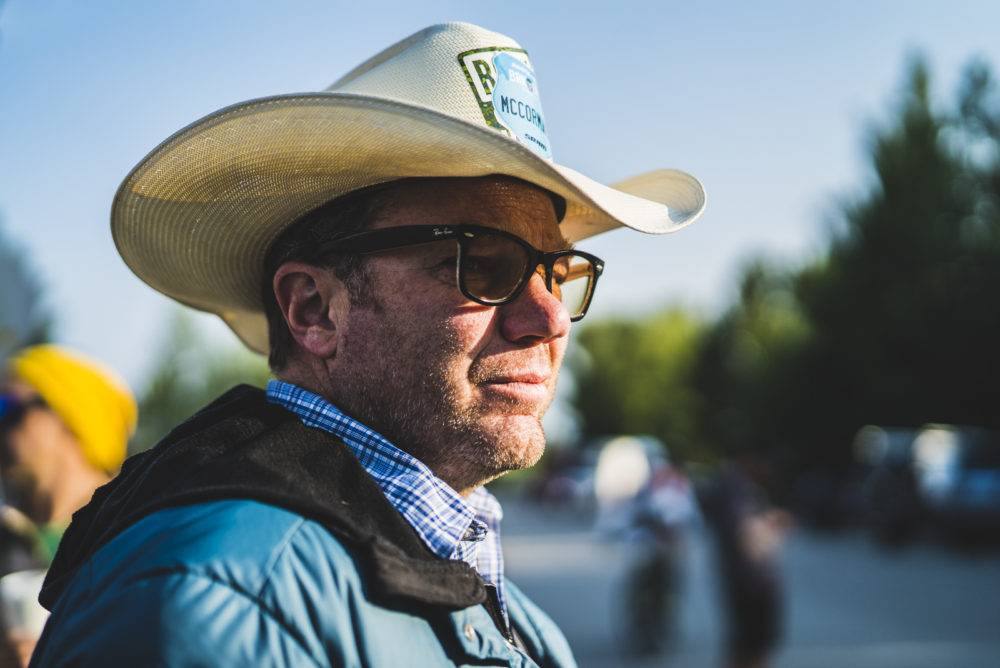 BRECKENRIDGE — Shortly after starting Monday's second stage of the Breck Epic, Alexis Skarda felt it. A familiar fluttering in her chest. As the pro women's leader in her Epic debut, with a scant lead over former champion Evelyn Dong, Skarda knew she didn't have time to spare. She also knew she had no choice but to stop.
So Skarda, a 31-year-old from Grand Junction in the midst of the best season of her pro career, pulled off the trail and dismounted her bike. She drank water and breathed. She watched other racers fly past her, agonizing at the time she was losing.
For much of her cycling career, Skarda has managed a rare congenital heart defect known as supraventricular tachycardia, or SVT, an erratic heartbeat that comes from faulty electrical connections in her upper chambers. "It feels like a butterfly in your heart and lactic acid in your legs," she said. She first felt it when she was 21. Ever since, it shows up periodically and unpredictably. It is caused by stress, but there's no way to know exactly when or why certain moments trigger it, Skarda said. The first time it happened, her heartrate spiked to 260 beats per minute. On Monday morning, her rate rose into the 250s—an alarming number for someone who tries to stay around 170. "You have to relax to make it slow down, but it's hard to relax when you see all these people passing you," she said.
Since the episodes are random, Skarda often tries to build an early gap during races just in case it flares up. When asked if the condition—which is not dangerous in a mortality sense—has ever cost her a race, Skarda said, "It's cost me a lot of races." But she downplayed it being called a disadvantage. "I think everyone has something they deal with. This is just what I have to account for. I call it a body mechanical. It's sort of like a flat tire."
SVT didn't cost her Monday's race. Skarda got back on her bike once her heartrate slowed and rode strong to the finish, winning in 3:53:22. Dong finished second again, 56 seconds back, followed by Rose Grant in third. Skarda's overall lead now stands at 2 minutes 30 seconds.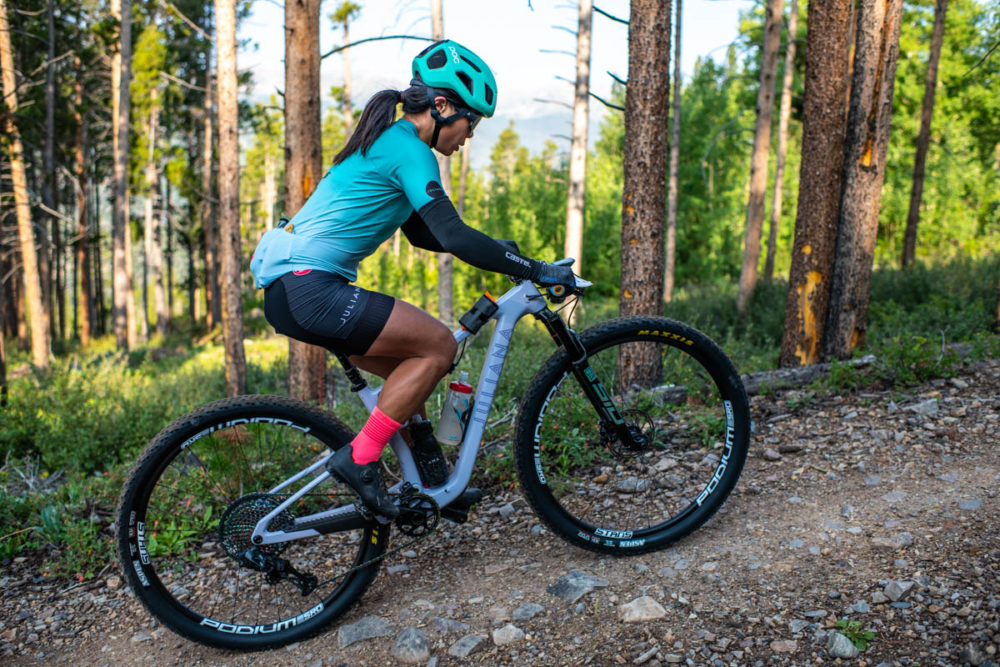 SWENSON BUILDS SIZABLE OVERALL LEAD
In Monday's pro men's race, reigning champion Keegan Swenson sent a message that echoed across Summit County—and perhaps down to South America. Swenson had narrowly beaten Colombia's Luis Mejia in Sunday's opener, winning by four seconds, and the two were tightly packed again until they began descending the Colorado Trail from West Ridge—one of the highlights of the week in terms of views and pure fun. Swenson sensed Mejia struggling to keep pace on the technical descent and rocketed away from his rival. Once out of sight, he built a seven-minute gap over the final 15 miles, winning in a time of 3:08:52. Lachlan Morton overcame a crash that bloodied his elbow to take third in 3:18:41.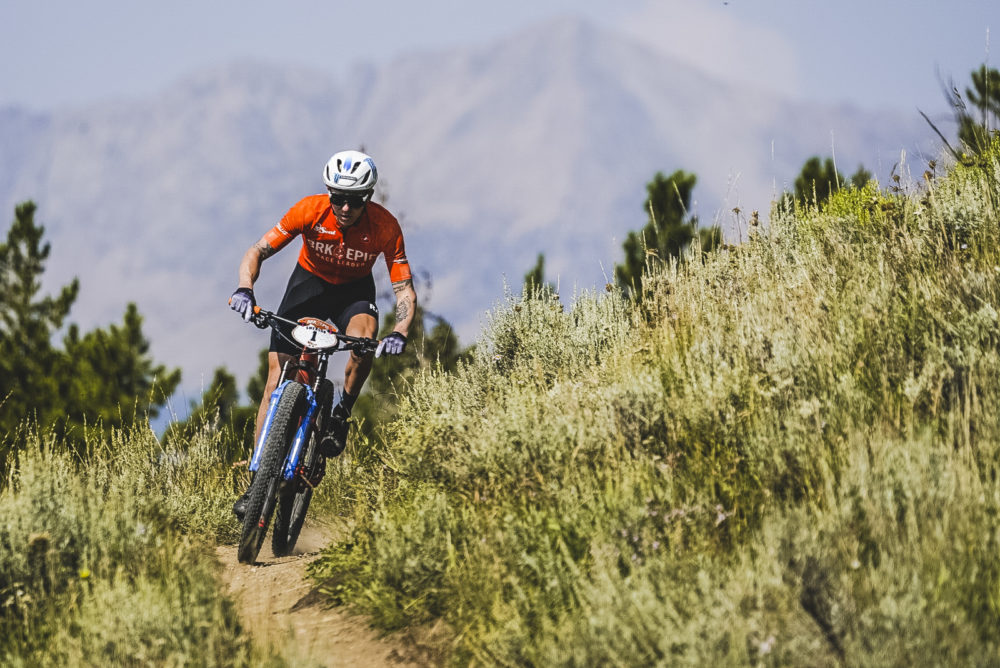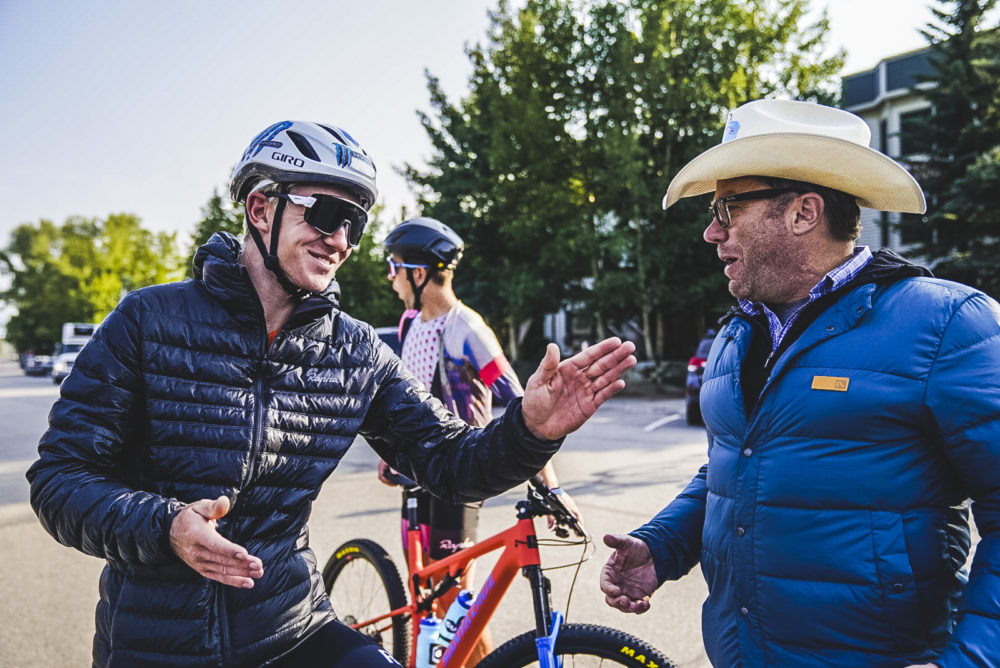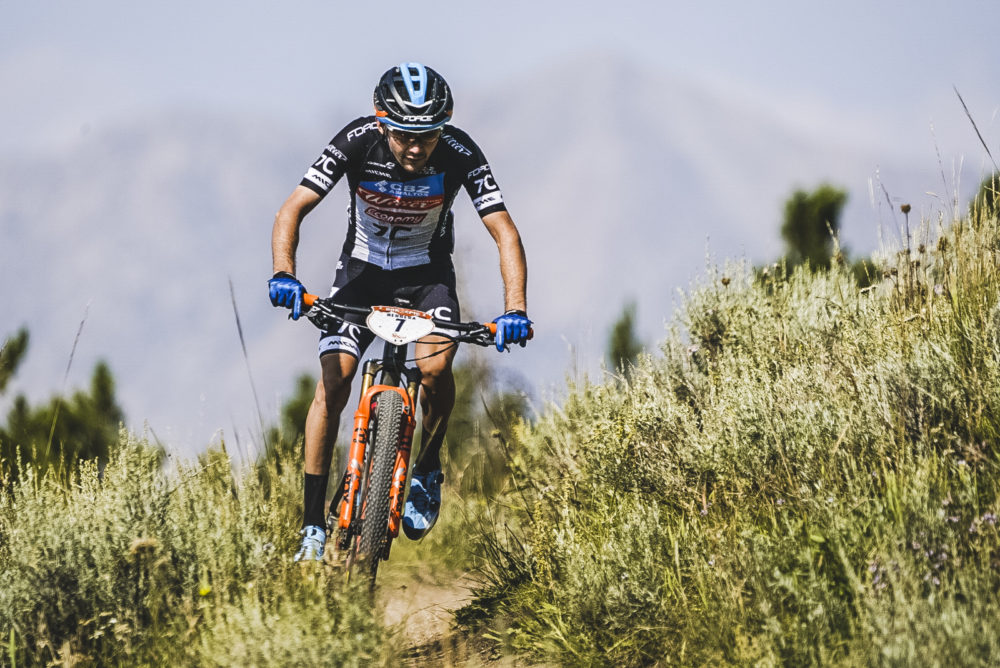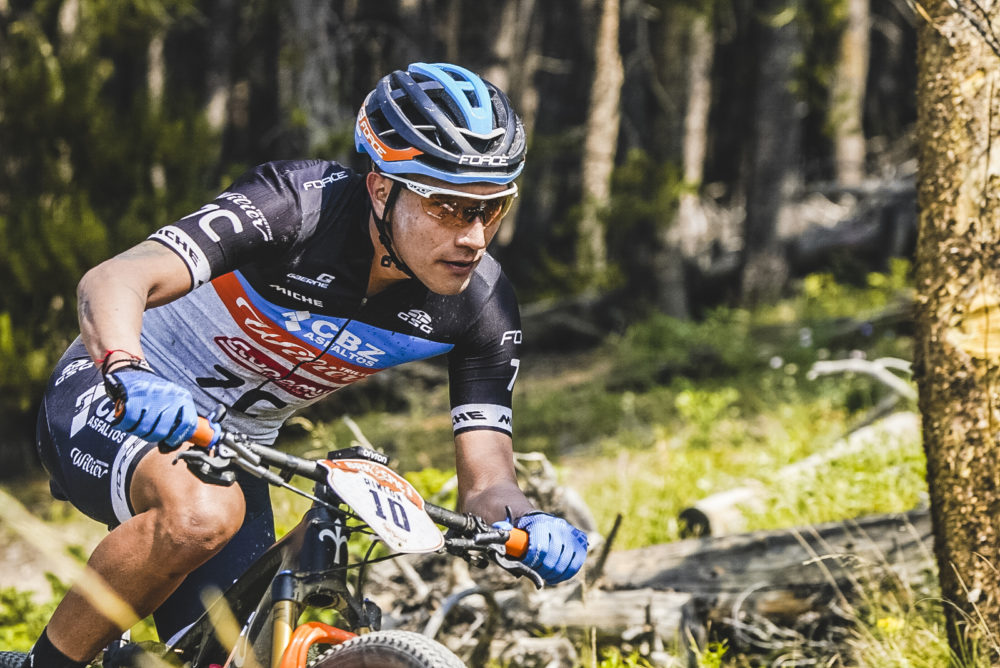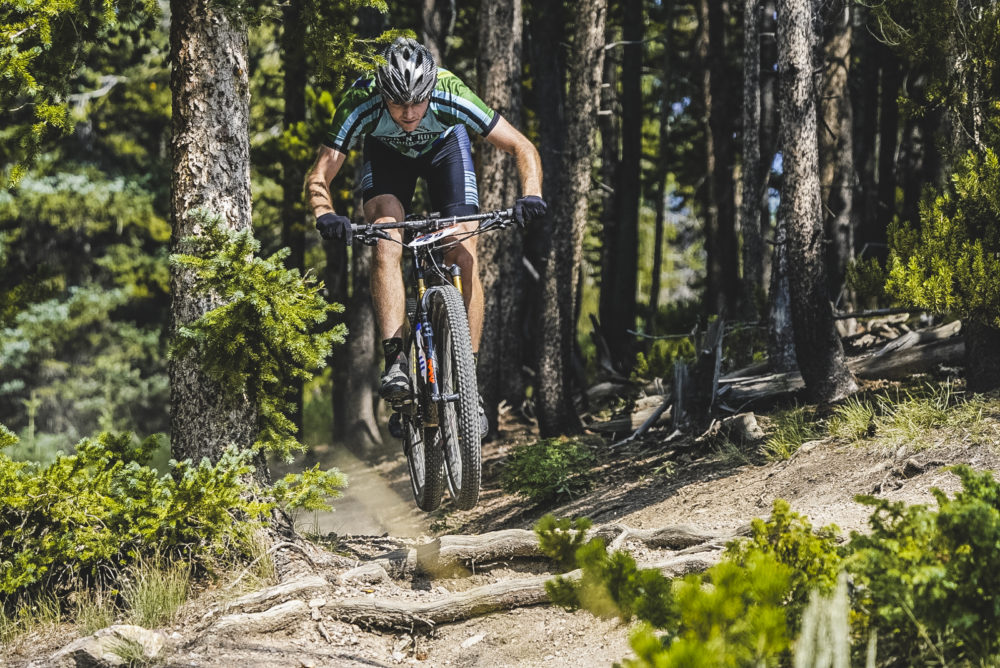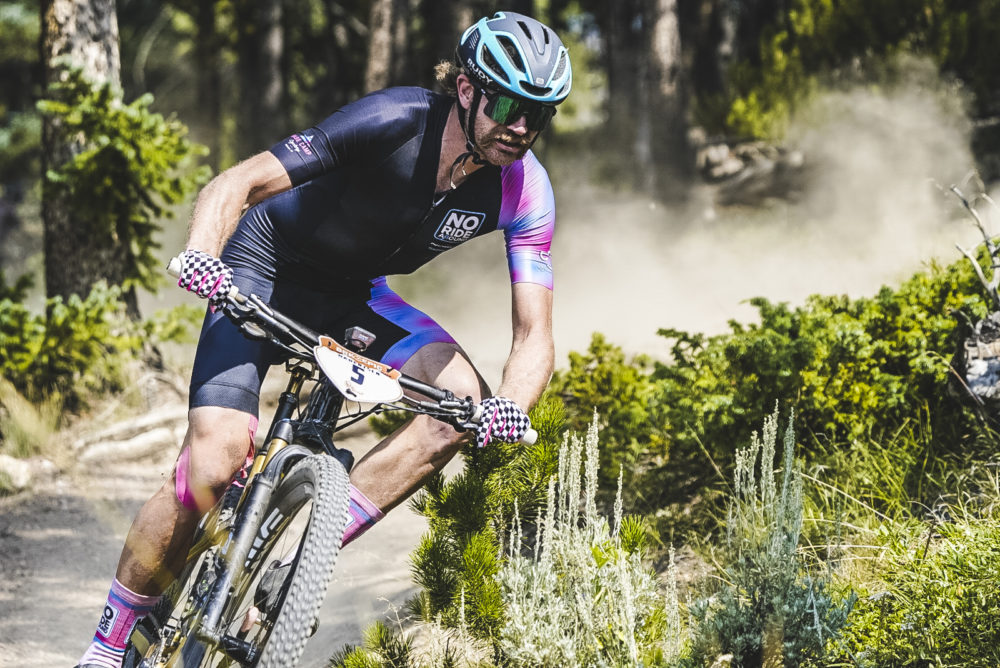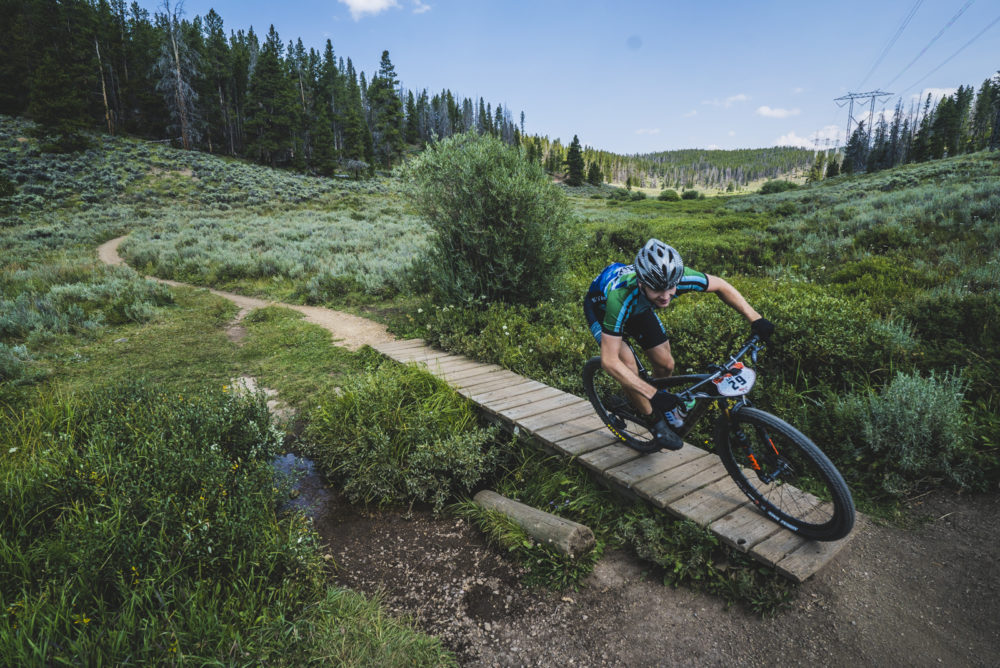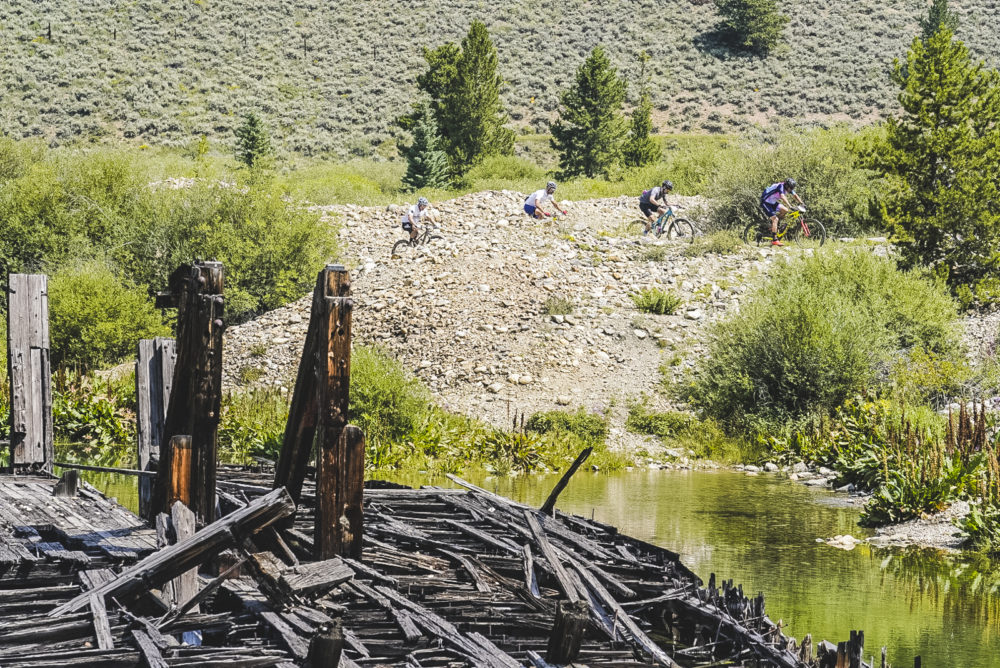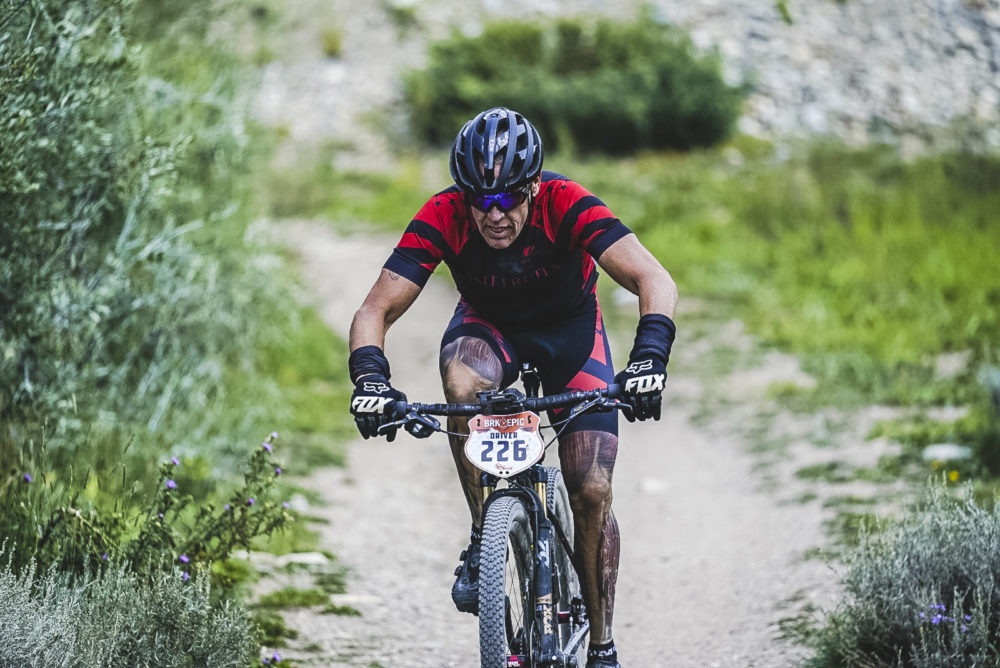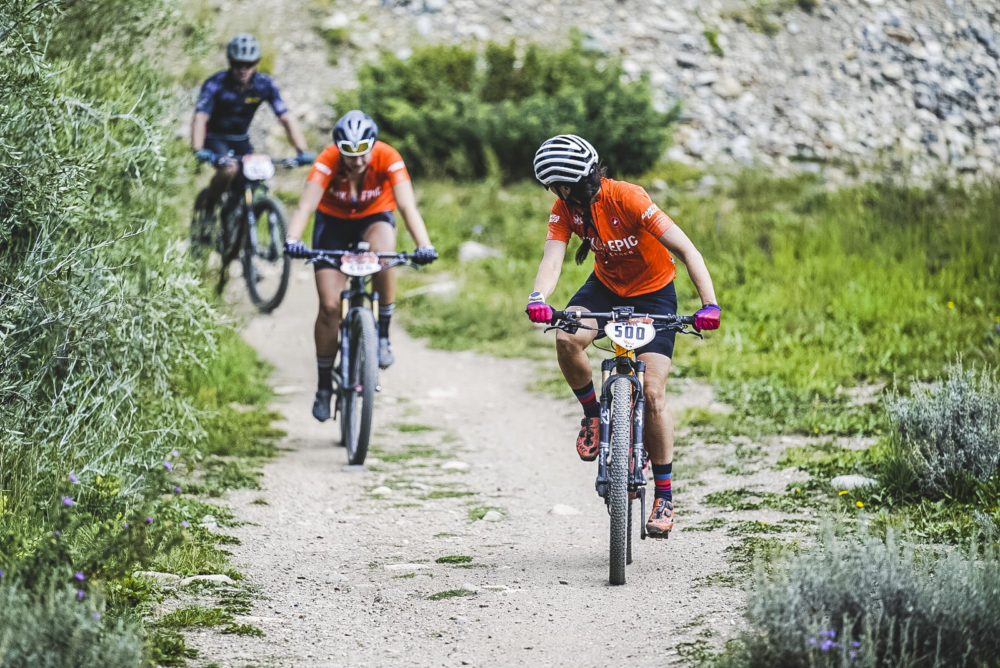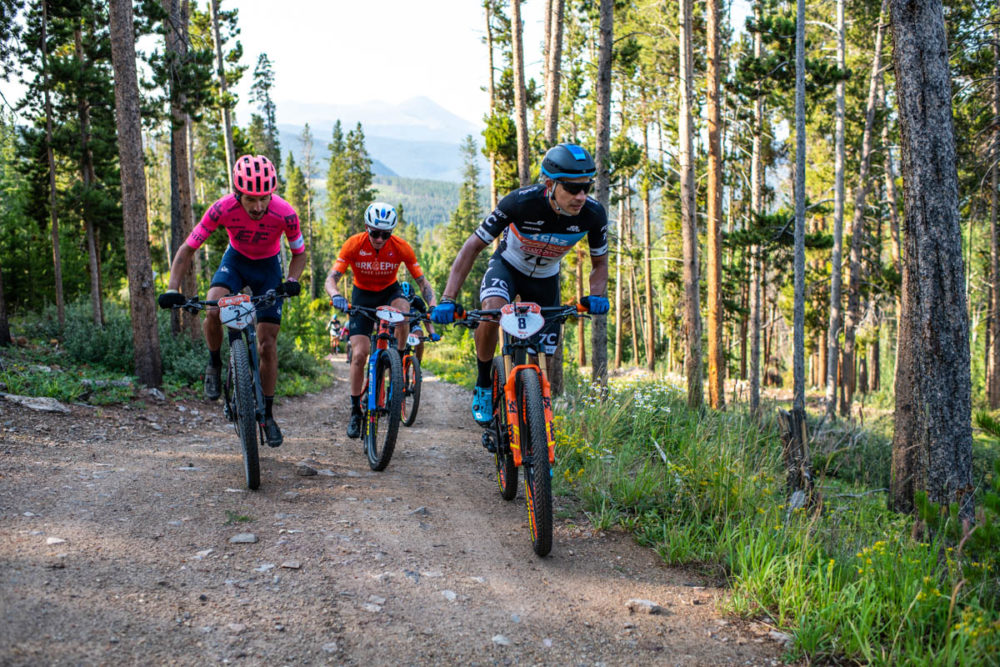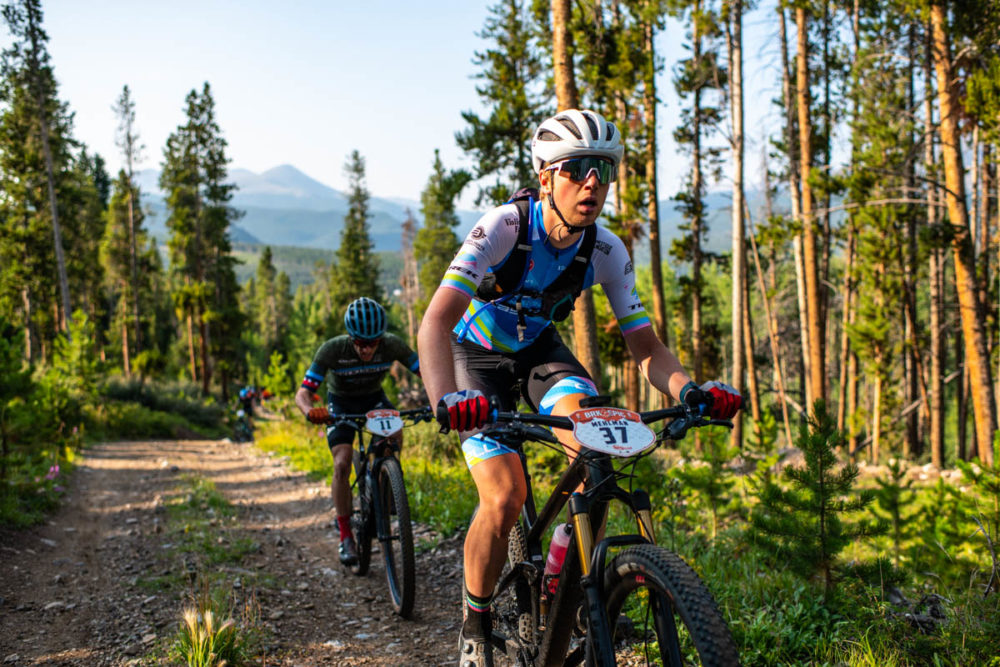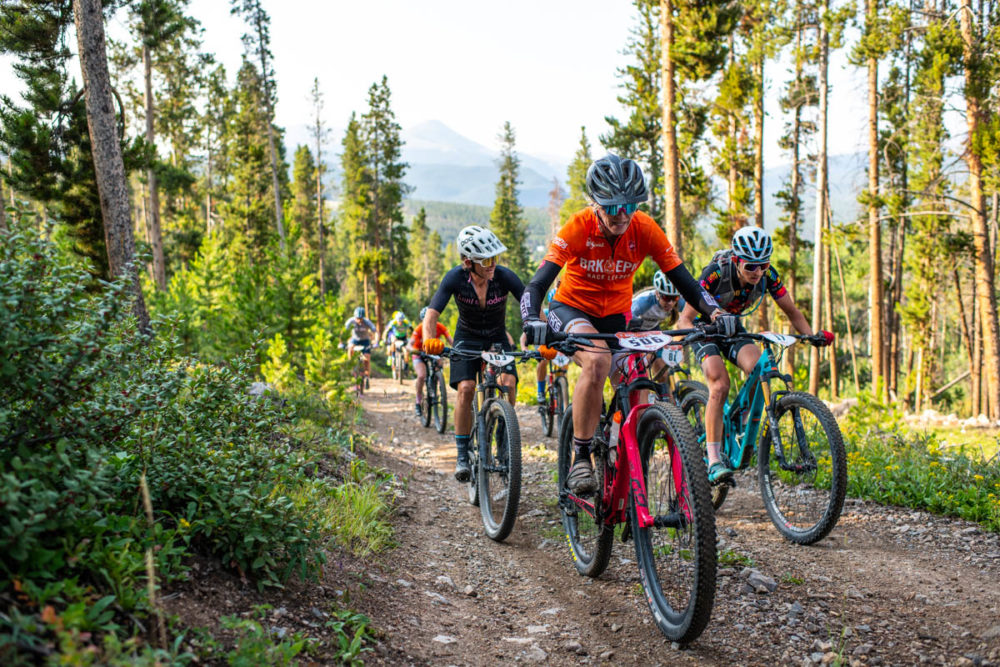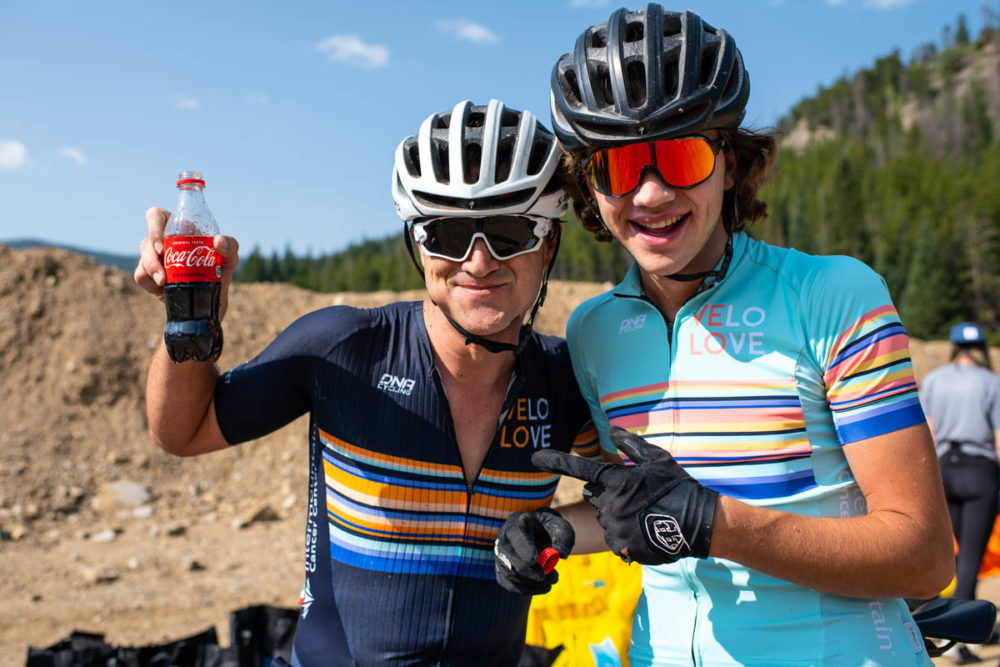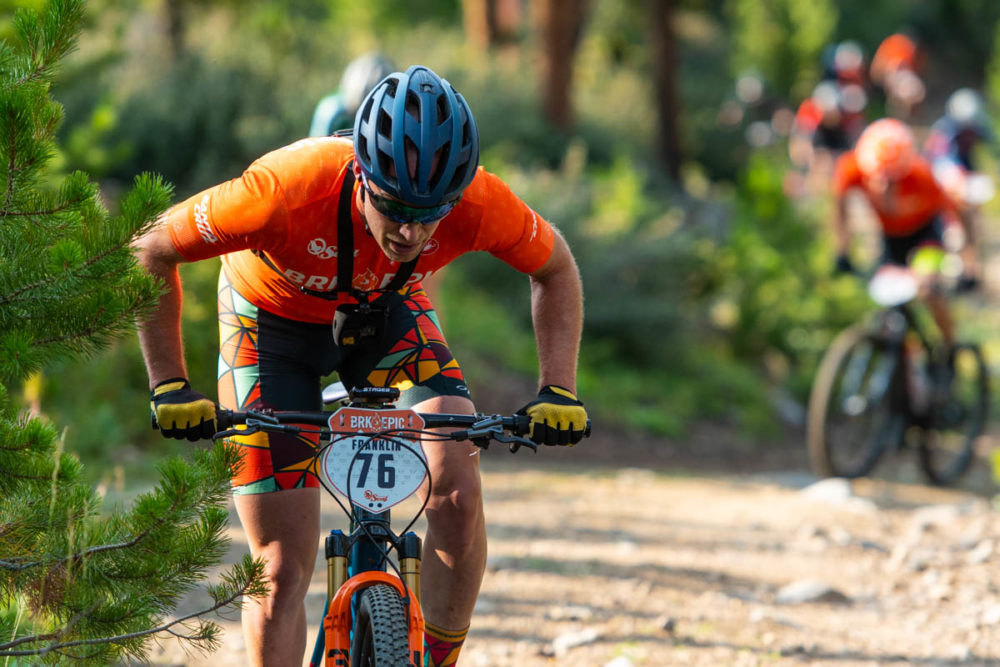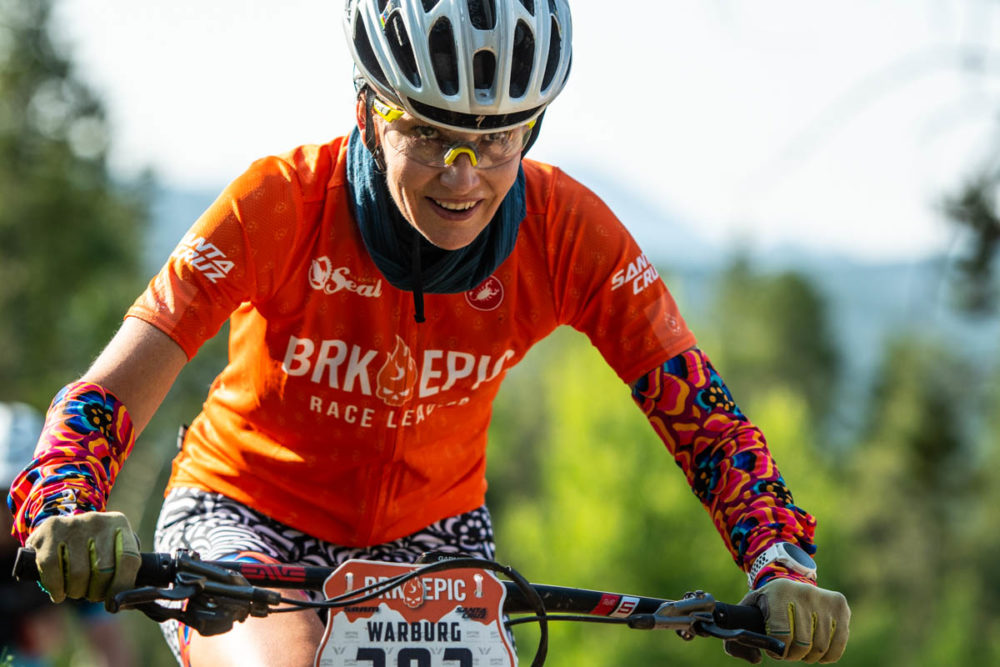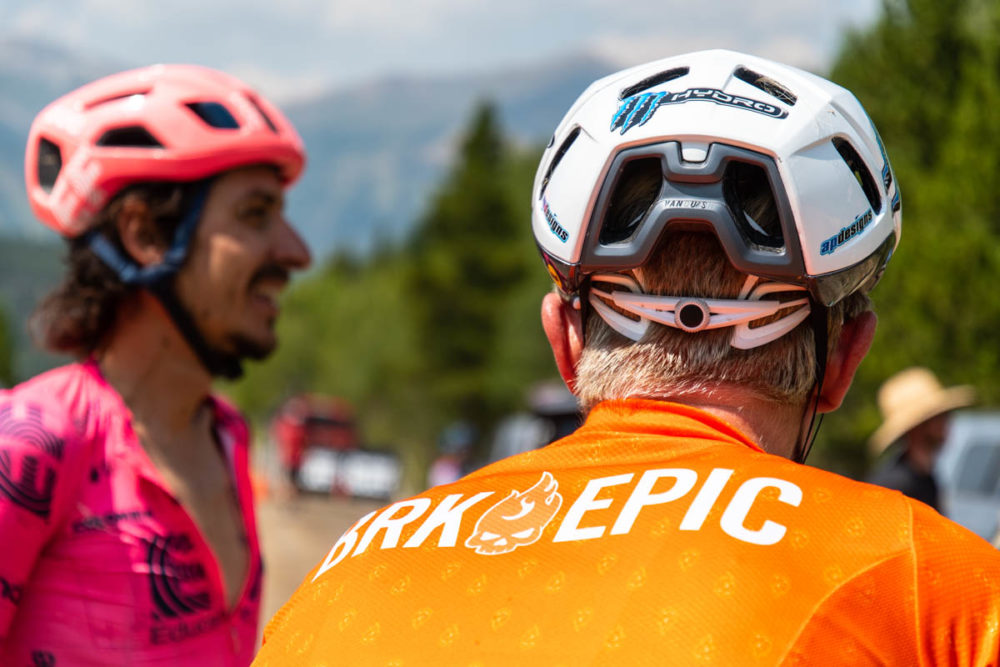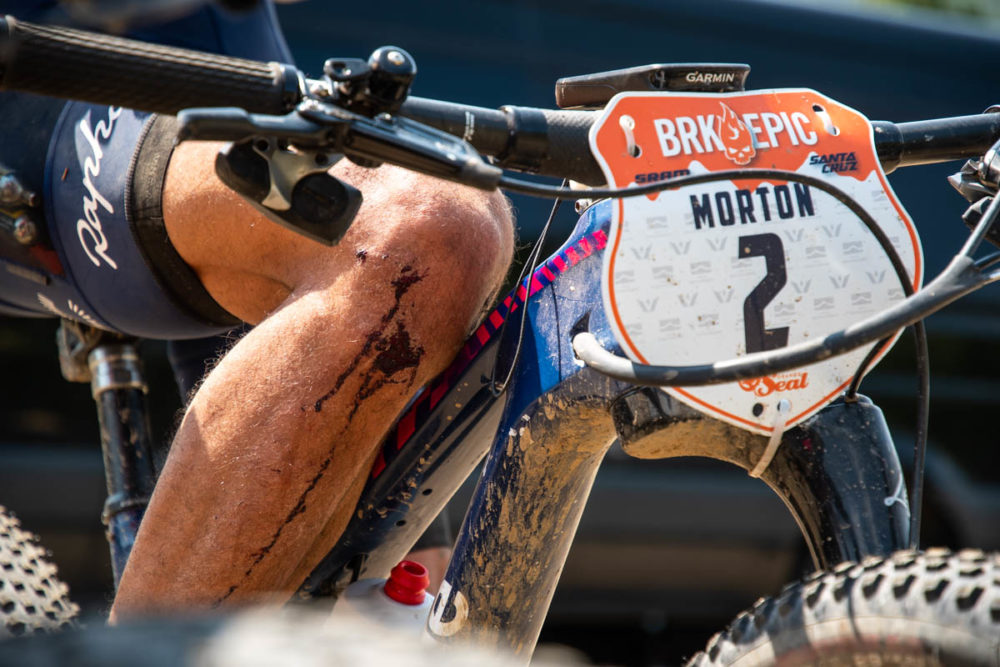 BAD LUCK HAS NO GOOD TIMING
The Epic has exacted its share of bodily damage over 12 editions, and this week, although young, has been no exception. Monday a pair of unlucky racers sat next to each other at the Tiger Dredge aid station, commiserating over their mutual misfortune. Rich "Dicky" Dillen, one of the Epic's most popular characters and familiar faces, had crashed earlier in the day, breaking his carbon-rail saddle, twisting his ankle, crunching an already injured right side, and realizing he had to withdraw from the race. His shoulder was bloodied and smeared with dirt. His morale was crushed. After finishing eight prior Epics, Dillen—a professional bike messenger from Charlotte, North Carolina and nationally known singlespeed racer who competes on rigid frames—struggled to accept he won't be going home with a BMF belt buckle. "I bought a geared bike a month ago and I think God hates me until I sell it," he joked. To his point, he'd broken a carbon rim, bruised his ribs and cracked his helmet, all before Monday's crash. The 52-year-old sat beside the trail and cried when he realized he couldn't continue the race.
Then Dicky found Bob Orlikowski, a 47-year-old nuclear regulator from Illinois, and plopped down next to him. Orlikowski had trained for the Epic for a year and a half—or, as his wife put it, "his whole life"—before arriving with two buddies to toe the line this week. Twelve miles into the first stage, while pushing his bike up Little French Gulch, Orlikowski heard what he described as two rocks hitting together. "I actually turned around to see if somebody was running up on me," he said. "But I think the noise was just my Achilles tendon rupturing."
He made it back to an aid station and found his wife, who drove him to the hospital. Monday his leg was splinted up to his knee; a pair of crutches rested against his shoulder. And yet, as he watched racers pedal by at the dredge, Orlikowski was smiling. "It's sad, but to me it's nothing I had control over," he said. "It's just bad luck." Dicky, resting in the dirt a few feet away, added: "It helped to sit down next to Bob. It could be way worse."
A MOMENT FOR BEN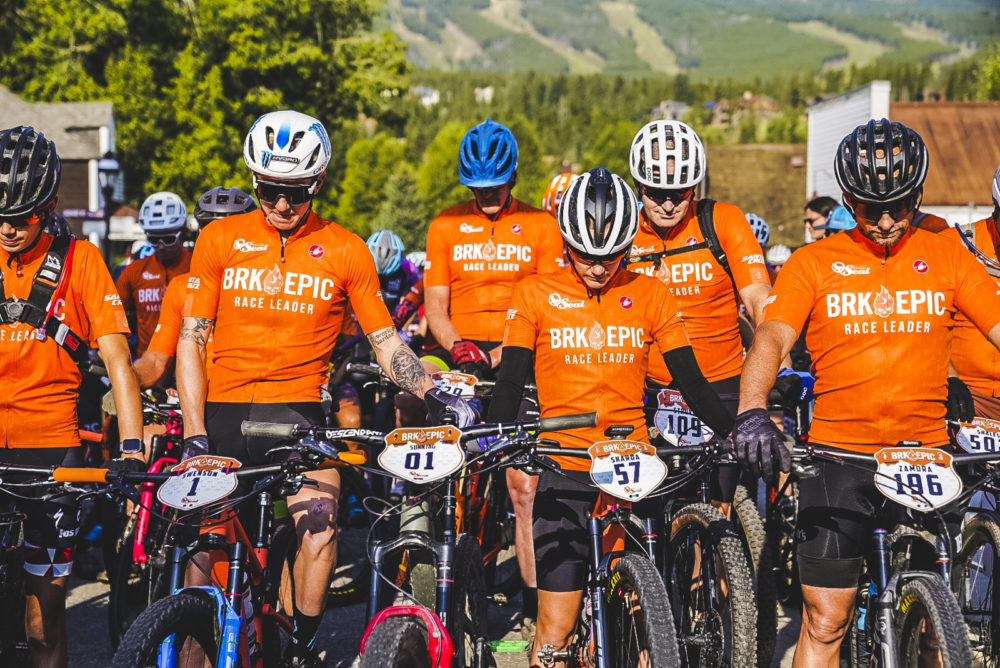 Shortly before Monday's start in downtown Breckenridge, racers and staff held a moment of silence for 2012 Epic champion Ben Sonntag. Sonntag, a longtime pro cyclist and beloved member of the fat-tire community, was hit and killed by a pickup truck traveling at 69 mph in a 35-mph zone on March 4, 2020, during a training ride outside his hometown of Durango. He was 39.
RESULTS
Find 'em all here: Click Here for full results from all categories