National champions Woodruff and Grant partner up on pro mountain bike squad
The Stan's NoTubes-Pivot Team is pleased to announce its roster of elite cross country mountain bikers for 2016. Returning rider Chloe Woodruff has been joined by new signing Rose Grant.
"This team turned some heads last year, and I'm looking forward to building on that momentum with the continuation of support from Stan's NoTubes," said Chloe Woodruff who is both the current U.S. Cross Country and Short Track Mountain Bike National Champion. "We'll have a presence at international races as well as the biggest domestic events.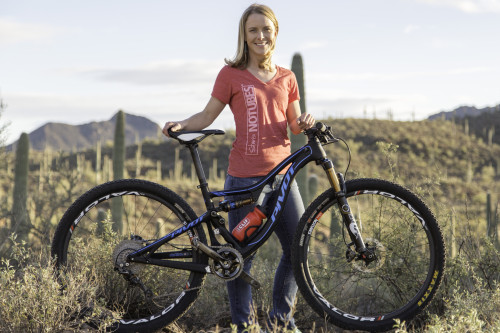 New recruit Rose Grant, a two-time U.S. Marathon Mountain Bike National Champion, excels at both marathon and cross country racing. "I am grateful to be a part of this small, tight-knit team with its high level of support and hope to make 2016 my best season yet!" said Grant.
Stan's NoTubes Creative Director and Sponsorship Manager Chris Currie said, "Two of the friendliest and most talented athletes racing today, Chloe and Rose, have shown the world what our impact-absorbing Valor tubeless wheels can really do. Each has been a great ambassador for us and for the sport, and together, they represent a true powerhouse team. We can't wait for this season to get rolling."
Pivot stepped up as the team's new co-title sponsor in 2016. "As part of our ongoing, long term commitment to both elite cycling and to making the best women's racing bikes, Pivot is proud to support Chloe and Rose as they compete at the highest level around the world," said Chris Cocalis, President and CEO of Pivot Cycles.
Chasing the Olympic dream
Both Woodruff and Rose have been named to the U.S. Olympic Long Mountain Bike Team, a list of candidates for possible selection to the 2016 Olympic Games in Rio, Brazil.
"The strongest two American riders will make the U.S. Olympic team, and while of course I'm working to be one of those racers, I'm also working hard to be more competitive on the international level and to push my U.S. teammates a bit further," said Woodruff, a seven-time member of the U.S. national team at the World Championships. Her career resume includes national championship titles at the junior, under 23, collegiate and elite levels.
"My hope is that we'll have a stronger collective showing at the World Cup and Olympic level. This year is all about keeping opportunities in perspective and doing my homework."
Best known for her achievements in marathon racing, Grant considers herself a long shot for the Olympic team, but she's excited to have the chance to mix it up among the sport's best talent.
"I'm filled with gratitude to be named to the 2016 U.S. Olympic Long Team. It is fuel for the fire and confirmation that hard work pays off," said Grant. "At least for one more season, I'll continue to focus on racing at the national level. With patience and proper planning, I hope I will find some success on the world level, too, when the timing is right."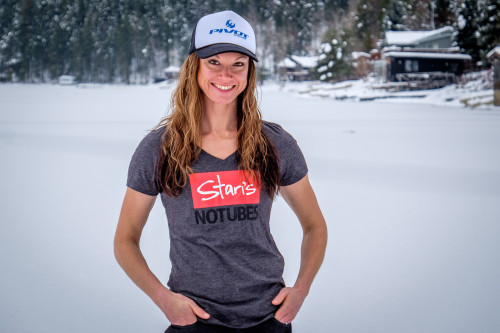 Grant is one of the few pro female racers who juggles motherhood and racing. 2015 marked the first time that she was selected for and attended the Cross Country Mountain Bike World Championships, and in 2016, she heads into her fifth season as a pro, having worked her way up the ranks from being fully self-supported.
"I remember racing the Missoula XC in Montana in June 2013, my first true race of that season after giving birth to my daughter in March 2013. It was Chloe Woodruff, more than anyone else, who went out of her way to introduce herself, be encouraging and have a genuine conversation," said Grant. "She has continued to be humble, noble and inspiring and works hard to be her best, and I'm proud to be her teammate."
Woodruff also thinks highly of her new teammate. "Rose Grant is already one of the strongest racers in the country. She's a make-no-excuses kind of competitor, and I'm thrilled that our team can give her the support and tools she needs to keep improving."
Race calendar
The Stan's NoTubes-Pivot Team will compete primarily in Olympic-style cross country races as well as the longer, more endurance-oriented marathon mountain bike races.
Both Woodruff and Grant will contest a mix of World Cup, US Cup and National Championship races. They'll also target the Pan American Championships and domestic events such as the Epic Ride Off-Road Series.
Woodruff is aiming to build on her 2015 successes which also included a weekend sweep of victories at the Whiskey Off-Road in her hometown of Prescott, Arizona; a win at the Wisconsin Off Road Series (WORS) round of the US Pro XCT; a victory at the Iceman Cometh; and a bronze medal at the Pan American Championships in Bogota, Columbia.
Grant is looking to improve on top three finishes at the Missoula and Colorado Springs rounds of the US Cup as well as the Whiskey Off-Road.
Bikes and wheels
Woodruff and Grant will train and compete on four different Pivot mountain bikes, all equipped with Stan's NoTubes carbon Valor wheels.
"The Stan's NoTubes carbon Valor wheels are phenomenal. Coming into last season, I knew they were going to be the lightest wheels that I'd ever raced, but I was floored by their durability, performance, and ease of setup," said Woodruff. "The wheels let me confidently run low pressures while knowing I have an edge over my competitors on 'other' wheels."
Grant said, "You can really feel the difference the Stan's NoTubes carbon Valor wheels make in absorbing impacts, and it's nice to have the most reliable tubeless system out there when it comes to setting up tires. They have 'fast' written all over them."
Woodruff will race Pivot's Mach 4 and Les 27.5" frames. "With Pivot and Stan's NoTubes, I had the choice between 29″ and 27.5″ wheel sizes, and after some testing, I decided to go with the smaller wheels," said Woodruff. "While I believe I can be fast on either wheel size, the typically steep and technical characteristics of the World Cup courses may give an edge to the smaller, more nimble 27.5" wheel size. The ultra-low standover of the smallest Pivot frames is a huge advantage for a rider my height."
"Over the past couple seasons, I've focused a lot on building up my confidence on the challenging World Cup-level courses," said Woodruff. "I've reached a point where I'm a much more proficient technical racer so now we're starting to ask: 'what's going to be the fastest?'"
Grant, on the other hand, made different choices, opting for the 29" wheel platform.
"I am lucky to have both hardtail and full suspension race bikes from Pivot in 2016," said Grant. "I'll race my Pivot Les 29er carbon hardtail at most events because it is a very lightweight and tight-handling, responsive cross country bike with all the benefits that naturally come with 29" wheels."
"When I want full suspension for some of the more technically challenging courses, I'll ride the Pivot Mach 429SL carbon 29er, it's an ultra-fast full suspension racebike that handle whatever the race throws at it."
Both riders will use the Pivot Vault bikes for training on the road or gravel or doing cyclocross.
Sponsors
The Stan's NoTubes-Pivot Team is also sponsored by Shimano (drivetrain, brakes, pedals); Maxxis (tires); Castelli (custom clothing); Clif Bar (nutrition); Fox (suspension); PRO (components); Pearl Izumi (shoes, gloves); Kask (helmets); Feedback Sports (trainers); and Cassette Creative (design, marketing).
2015 Stan's NoTubes-Pivot Team
Chloe Woodruff, 28, Prescott, AZ
Rose Grant, 33, Whitefish MT