Written by: Jen & Anthony Toops, Photos by: IconMediaAsheville

Blue Ridge Adventures presents the 12thannual Pisgah Stage Race. It takes place April 13th– April 18th  2020 in Brevard, North Carolina.  This 5-stage race takes riders on a tour of Pisgah, through the temperate rain forest sampling some of the best singletrack Pisgah has to offer. The race traverses over 140 miles and climbs 20000+ feet with scenic views, waterfalls, creek crossings, and is mix of 76% singletrack, 19% gravel, and 5% asphalt. As always, racers can also test themselves in the timed enduro section on each stage which has its own unique awards and overall crown.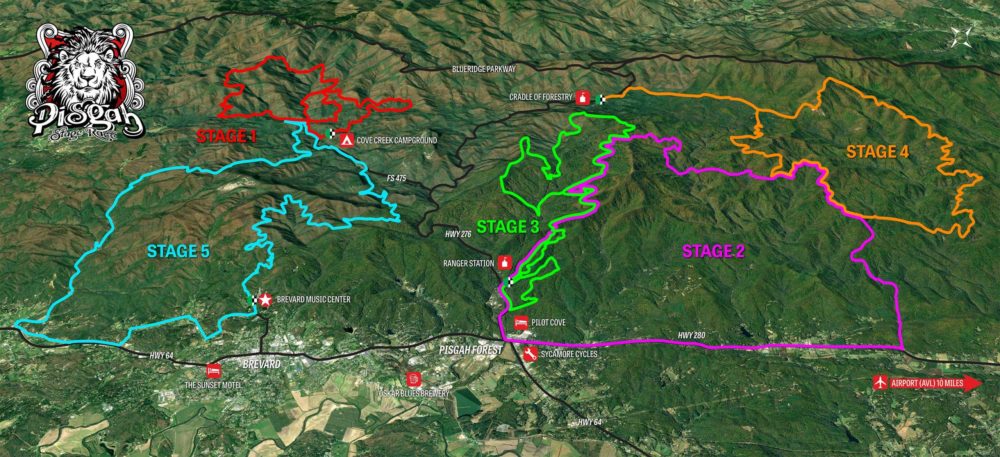 The Pisgah trail system has always been know for its natural ruggedness but sometimes even the best trails require much needed TLC. Crews have been hard at work making some of the most popular trails in the area even better for 2020. Maintenance has been completed on upper/lower Black Mountain, Avery Creek and Bennett Gap, which ironically are all in stage 3. 2020 is gearing up to be one of the best yet!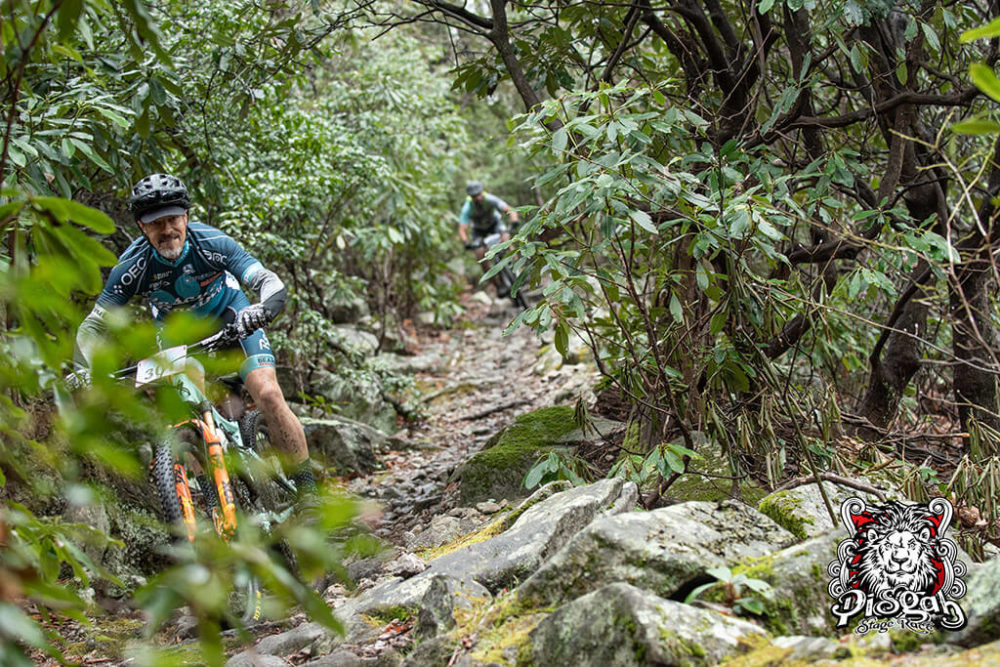 More ways to race in 2020
2020 will debut some exciting new categories; women's grand master 50+ and a duo 80+ or 100+ team category which require the teams combined age to equal 80-99 or 100+. There are some fast racers in all of these age groups so the competition should be fun to watch!
Standard PSR categories for 2020 include: Open Men, Open Women, Singlespeed, Vet Men 30-39, Vet Women 30-39, Master Men 40-49, Master Women 40-49, Grand Master Men 50-59, Grand Master Women 50-59 (New), Senior Men 60+, Duo Men, Duo Women, Duo Co-Ed, Duo men 80+ (New), Duo Men 100+ (New)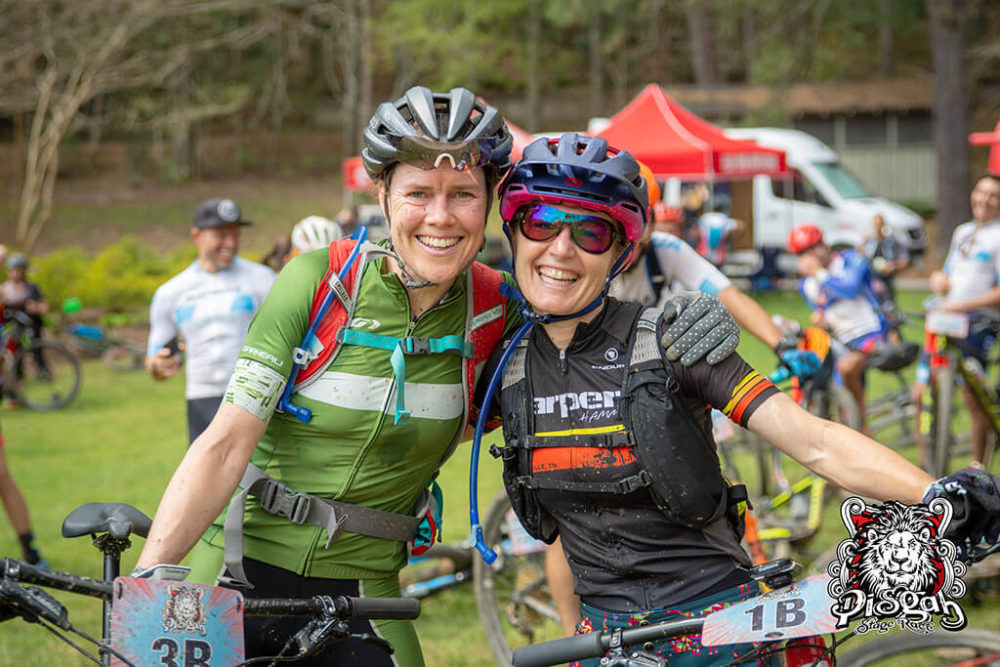 2020 Pisgah Stage Race Amenities:
5 well marked courses with enduro segment each day
Instant chip timed results
Daily leader's jersey for all categories
Fully stocked rest stops including mechanical and medical assistance
Drop system
Recovery zone after each stage
Bike wash
Breakfast each morning: Scones, coffee, granola, yogurt and fruit
6 locally sourced dinners: Click here for 2020 dinner menu
Finishers T-Shirt
PSR jersey for all participants registered by March 15th
Custom Crafted Prizes – Awarded to top three in each category. $750, $500, $250 to top three overall men and women for the cross country. $150, $130, $120 to the top 3 overall enduro men and women.
Stage 1: Clif's Looking Glass Route- Tuesday, April 14th, 2020


Stage 2: Sunset Motels Promised Land Route- Wednesday, April 15th, 2020


Stage 3: Sycamore Cycles White Squirrel Route- Thursday, April 16, 2020


Stage 4: Fox Factory Carl Schenck Route- Friday, April 17, 2020



Stage 5: Industry Nine's Land of Waterfalls Route- Saturday, April 18, 2020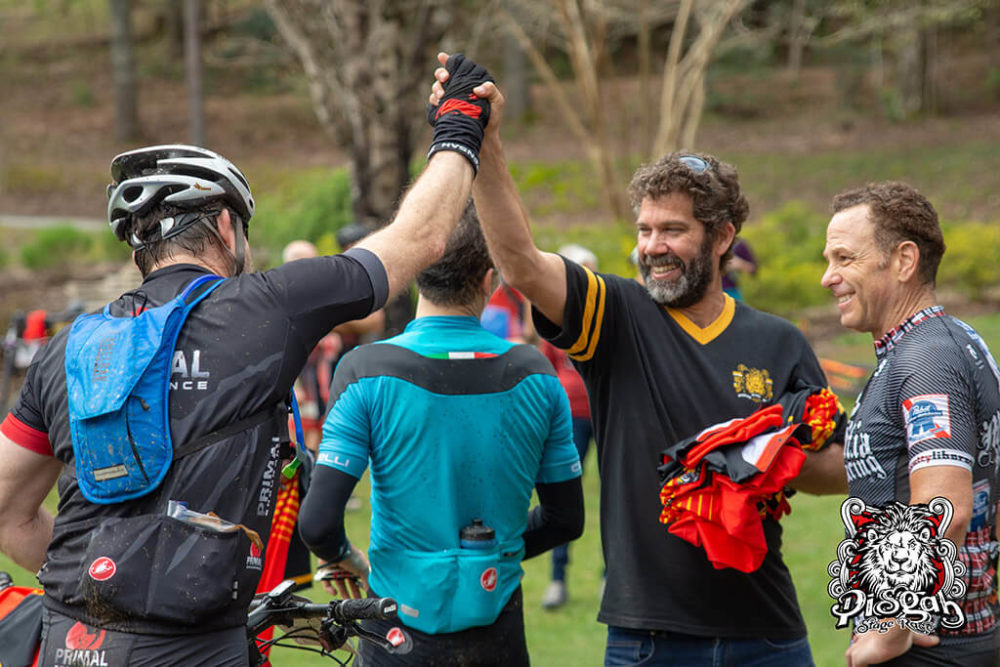 Still debating? Don't wait too long, there are limited spots left for a week full of roots, rocks and repeat! CLICK HERE to get registered.